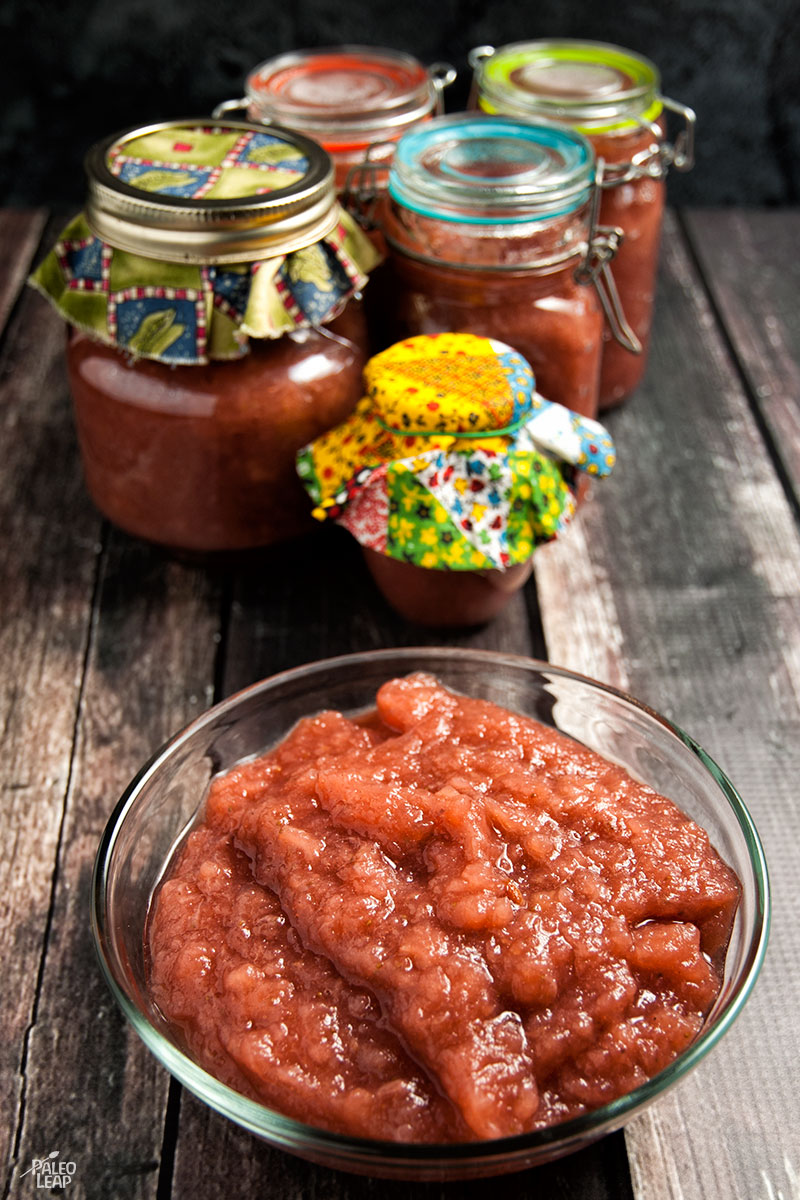 For true apple-lovers, U-pick season can be a bit of a mixed blessing. On the one hand, so many delicious fresh apples! And you get to go out yourself and choose your favorites in the sunshine and the fresh Fall air! But on the other hand, there are only so many apples anyone can eat at once, and by the time you're into the third or fourth pint it can be hard to know exactly what to do with all the bounty
Enter applesauce. Use this quick recipe to preserve the apples you buy now for a cold day down the line. If you freeze it after cooking, it'll last for months and months; pull it out in January or February when life is cold and bleak and needs a little sweetness to tide you through the winter.
If you're looking for a basic applesauce recipe without any extras, it's right here, but the strawberry variation here is definitely worth a try. The berries add a tasty and original flavor twist – just enough to complement the apples without being overwhelming. Try it over pork chops or straight off the spoon as a snack – yum.
Strawberry Applesauce Recipe

SERVES: 4

PREP: 15 min.

COOK: 45 min.

Values are per portion. These are for information only & are not meant to be exact calculations.
Ingredients
4 lb. apples, peeled, cored, and chopped;
12 large strawberries, chopped;
¼ cup raw honey (optional);
Juice from ½ lemon;
¼ tsp. ground allspice;
¼ tsp. pure vanilla extract;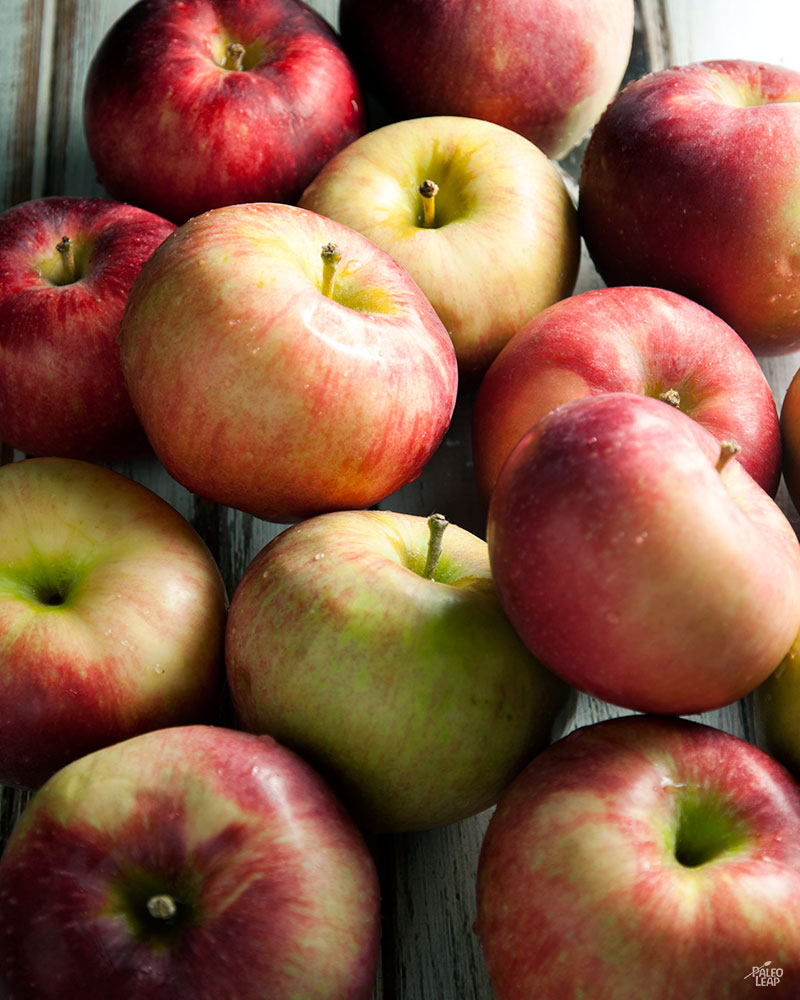 Preparation
Combine all the ingredients in a large saucepan.
Set the heat to medium, bring to a simmer and let simmer for 40 to 45 minutes, or until the apples break down and you get the sauce consistency.
Use a potato masher or emulsion blender to break up any lumps in order to get a smoother sauce.