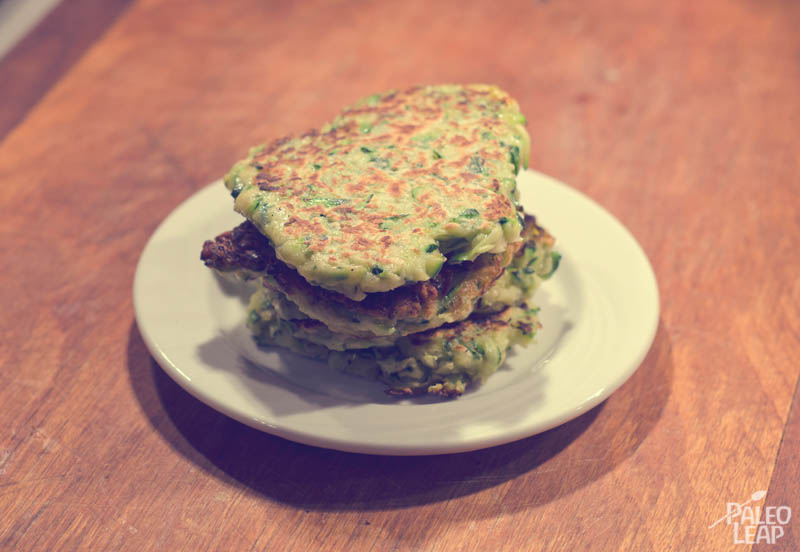 Every spring and summer I work really hard on my vegetable and herb garden. It initially started as a very small operation, just a few pots of herbs and two tomato plants, but every year outdoes the previous. It has become an addiction on mine. I am fascinated about how much you can actually grow yourself often with only minimal effort. It's also great to know that you are eating the freshest, local, and natural vegetables because you grew them yourself in your own backyard. It doesn't get any better than this. There is also so much to choose from! I can't even keep track of how many different kinds of Basil there are available!
As I travel, I discover more and more fruits, vegetables and herbs that I want to include in my collection, but the trouble is having a climate that can support all of this. I recently spent some time in northern Italy and I envy what they are able to grow and how long their growing season actually is. It is mesmerizing to be in place where you can live solely off of your land. Acres of vineyards, an endless garden, an abundance of fruit trees and plenty of extra space for your chicken coop. As much as this is a dream, it poses a problem for those of us who are not used to such a lifestyle. You have to be extremely creative so that there is minimal waste. When I think of trying to manage my small garden, I struggle to imagine how to handle such an abundance of fresh food. This is why it is important to always have easy and quick recipes on hand like this one so that you can more easily make use of everything you've got.
Zucchini is a good example of a summer squash that's usually really easy to grow in a small garden. Of course, when they are in season, they're also available locally and at a very low price in farmers markets. Zucchini is a very versatile vegetable that can be used in a multitude of preparations. It's often used in Paleo recipes to replace pasta in dishes like spaghetti or lasagna, where the zucchini is cut in a way to mimic the shape of the pasta.
These make for a great and simple lunch, or they can be served along a main meat dish at dinner time. Even though kids are usually not the biggest fan of vegetables such as zucchini, they'll probably love those zucchini cakes, mainly because of their crunchy texture. The green onions and garlic also bring out an interesting flavor profile to those simple cakes.
Zucchini cake recipe
Serves 4

Values are per portion. These are for information only & are not meant to be exact calculations.
Ingredients
2 medium zucchini;
1 tsp salt;
2 green onions, finely chopped;
2 cloves garlic, minced;
1 egg;
½ cup almond flour (optional);
½ tsp baking powder;
Coconut oil or clarified butter, for cooking;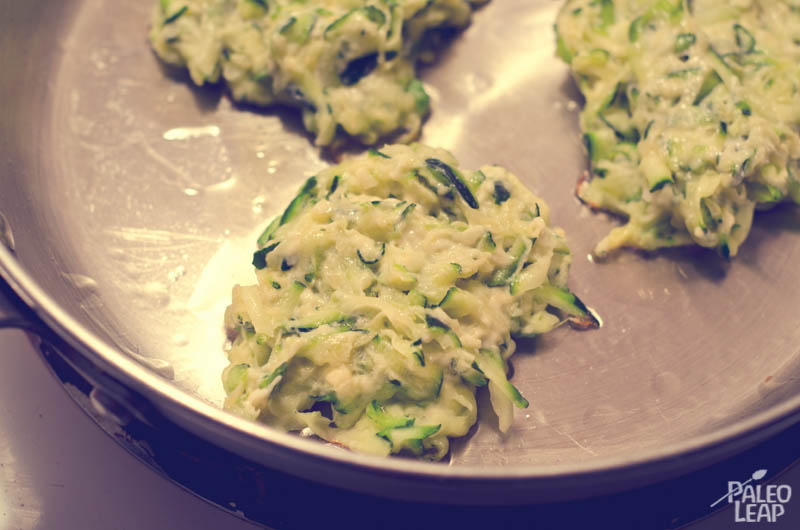 Preparation
Begin by using a large-scale grater to grate your zucchini. You want to avoid creating small, thin strands, as the zucchini could get mushy upon frying.
Once grated, place in a bowl and toss in the salt. Allow the zucchini to sit in the salt for at least 10 minutes. Then, extract any excess water from the zucchini (if you have never done this before, I am sure you will be surprised at how much water there actually is!). The easiest way to do this is to place the grated vegetable in a large piece of cheese cloth and wring it out. I was not so prepared and did not have this available, so I used a colander and pressed the zucchini against the sides with force, making the water drip out. It ended up working out just fine.
Return the zucchini to a large bowl and combine with the green onions, garlic, egg and baking powder. You could use almond flour, as it really helps in keeping the cakes from crumbling a apart, but you can also do without.
Once everything has been mixed, form cakes of about 2 to 2.5″ in diameter out of the mixture.
Place a large skillet over a medium-high heat. You want to allow the skillet to really warm up prior to adding any cooking fat to the pan.
Add some of your chosen cooking fat to the pan, just enough to coat the surface of the skillet and then place the zucchini cakes in the pan. Allow them to cook for about 3 to 4 minutes on each side, just enough so that they are crispy and golden brown. Enjoy these patties as is, or as a side to a delicious soup.