You've had avocado in chocolate pudding, but have you ever tried it in cookies? Don't worry: they don't taste like some weird guacamole-cookie hybrid.
The taste of the avocado isn't even noticeable; all you get is the delicious creamy texture. These are very definitely a dessert for chewy-cookie people: if you like them crispy, you won't love these. But if you're in the chewy camp, they're an irresistibly rich, chocolaty treat.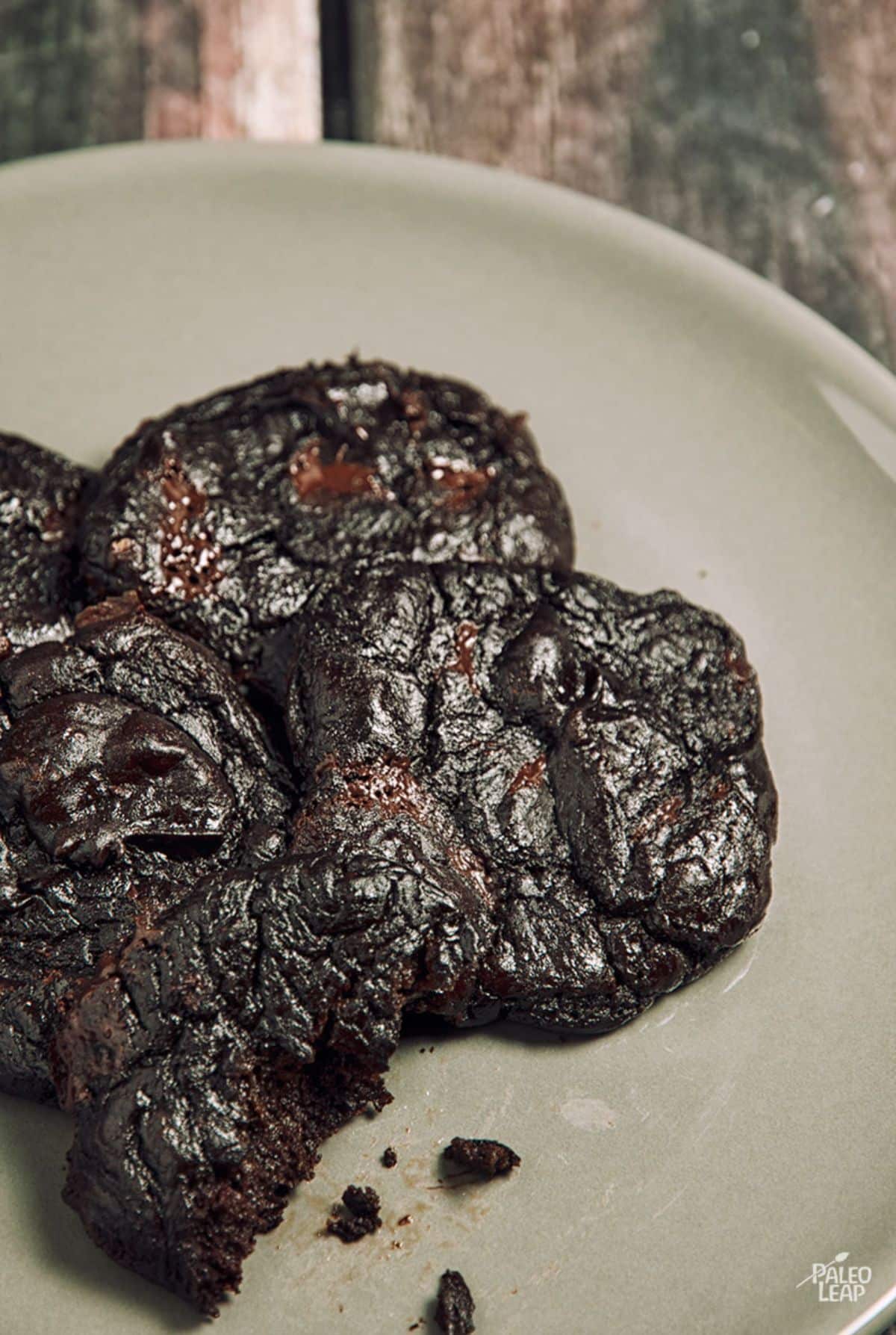 For nut-free cookie fans or just for people who prefer to avoid a lot of nut-flour baking, these also have absolutely no nuts of any kind.
That actually makes them a very healthy treat – cocoa powder itself is great for you, and bananas, avocados, and eggs are all nutritious whole foods. Cookies still don't substitute for a meal, but as Paleo cookies go, these ones are definitely near the top of the nutritional hierarchy.
For a really special treat, top your hot cookies with a scoop of cold Paleo ice cream – or just eat them straight from the oven and enjoy a treat that doesn't tear your stomach up after you eat it.
Avocado Banana Chocolate Cookies Recipe
SERVES: 4 PREP: 15 min COOK: 10 min
Ingredients
1 cup very ripe avocado flesh;
1 banana;
1 egg;
½ cup dark cocoa powder;
2 tbsp. raw honey; (optional)
Dark chocolate chunks, to taste;
½ tsp. baking soda;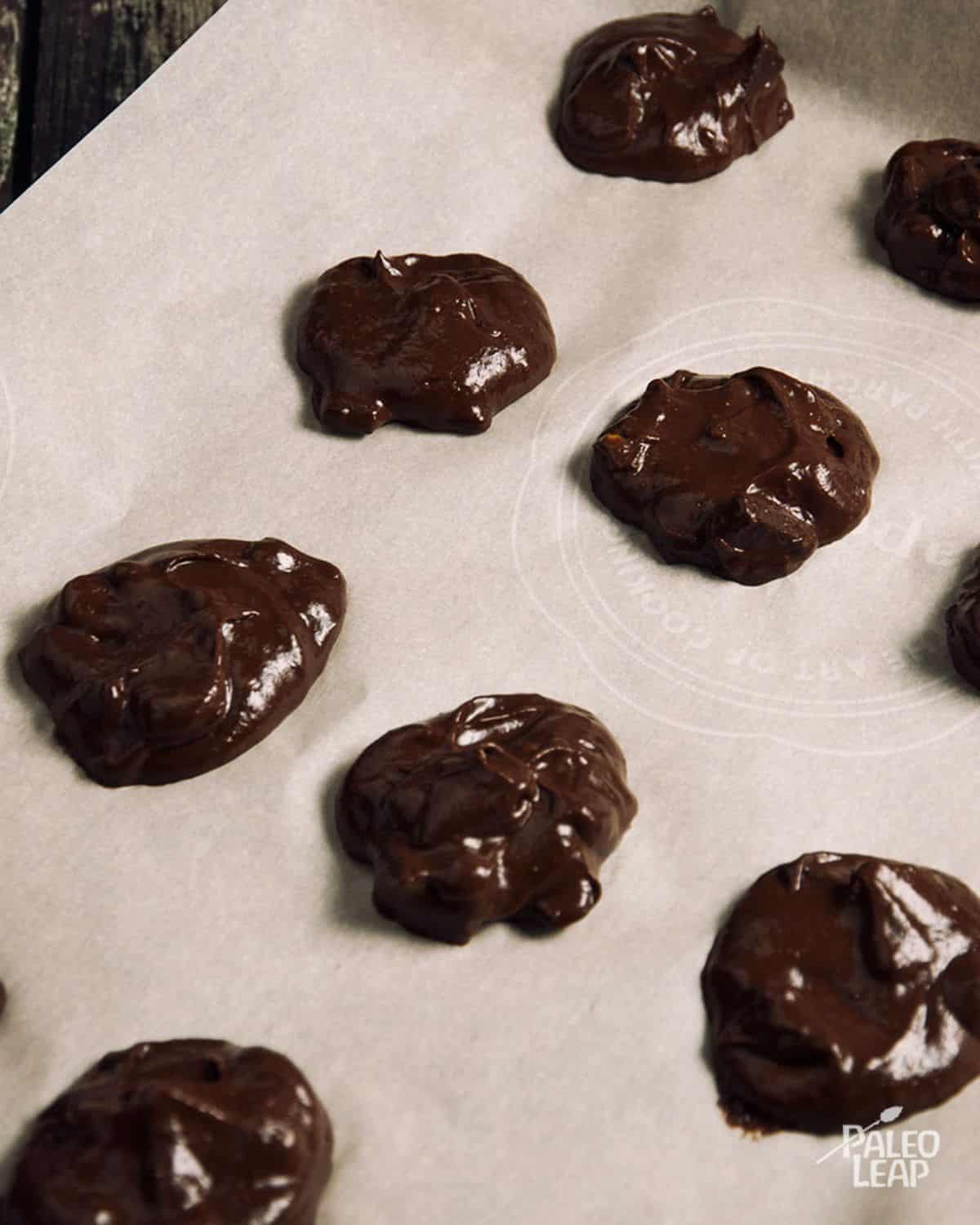 Preparation
Preheat your oven to 350 F.
Combine the banana, avocado, and honey in a bowl.
Mix everything until smooth using a hand mixer or a food processor.
Add in the egg, baking soda, and cocoa powder, and continue mixing until everything is well blended.
Stir in the dark chocolate chunks if using.
Drop spoonfuls of cookie dough on a baking sheet lined with parchment paper. The dough will be very soft.
Bake for 8 to 10 minutes or until the cookies are warm and firm.
📖 Recipe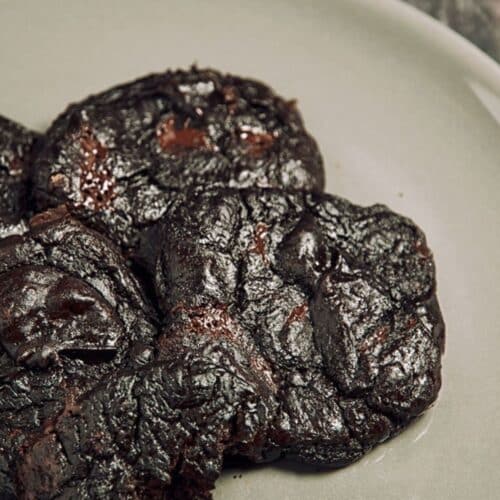 Avocado Banana Chocolate Cookies Recipe
A nut-free Paleo treat for the true double-chocolate lovers.
Ingredients
Instructions
Preheat your oven to 350 F.

Combine the banana, avocado, and honey in a bowl.

1 cup very ripe avocado flesh,

1 banana,

2 tbsp. raw honey

Mix everything until smooth using a hand mixer or a food processor.

Add in the egg, baking soda, and cocoa powder, and continue mixing until everything is well blended.

1 egg,

½ tsp. baking soda,

½ cup dark cocoa powder

Stir in the dark chocolate chunks if using.

Drop spoonfuls of cookie dough on a baking sheet lined with parchment paper. The dough will be very soft.

Bake for 8 to 10 minutes or until the cookies are warm and fir
Nutrition
Calories:
149
kcal
Carbohydrates:
22
g
Protein:
5
g
Fat:
8
g
Saturated Fat:
2
g
Polyunsaturated Fat:
1
g
Monounsaturated Fat:
5
g
Trans Fat:
0.01
g
Cholesterol:
41
mg
Sodium:
190
mg
Potassium:
470
mg
Fiber:
7
g
Sugar:
10
g
Vitamin A:
133
IU
Vitamin C:
6
mg
Calcium:
26
mg
Iron:
2
mg