Options can feel limited when you are cooking for two, yet every once in a while, a recipe sparks your interest in small-scale dining once again. And if you aren't a big fan of leftovers, it is actually a very freeing thing to cook smaller portions.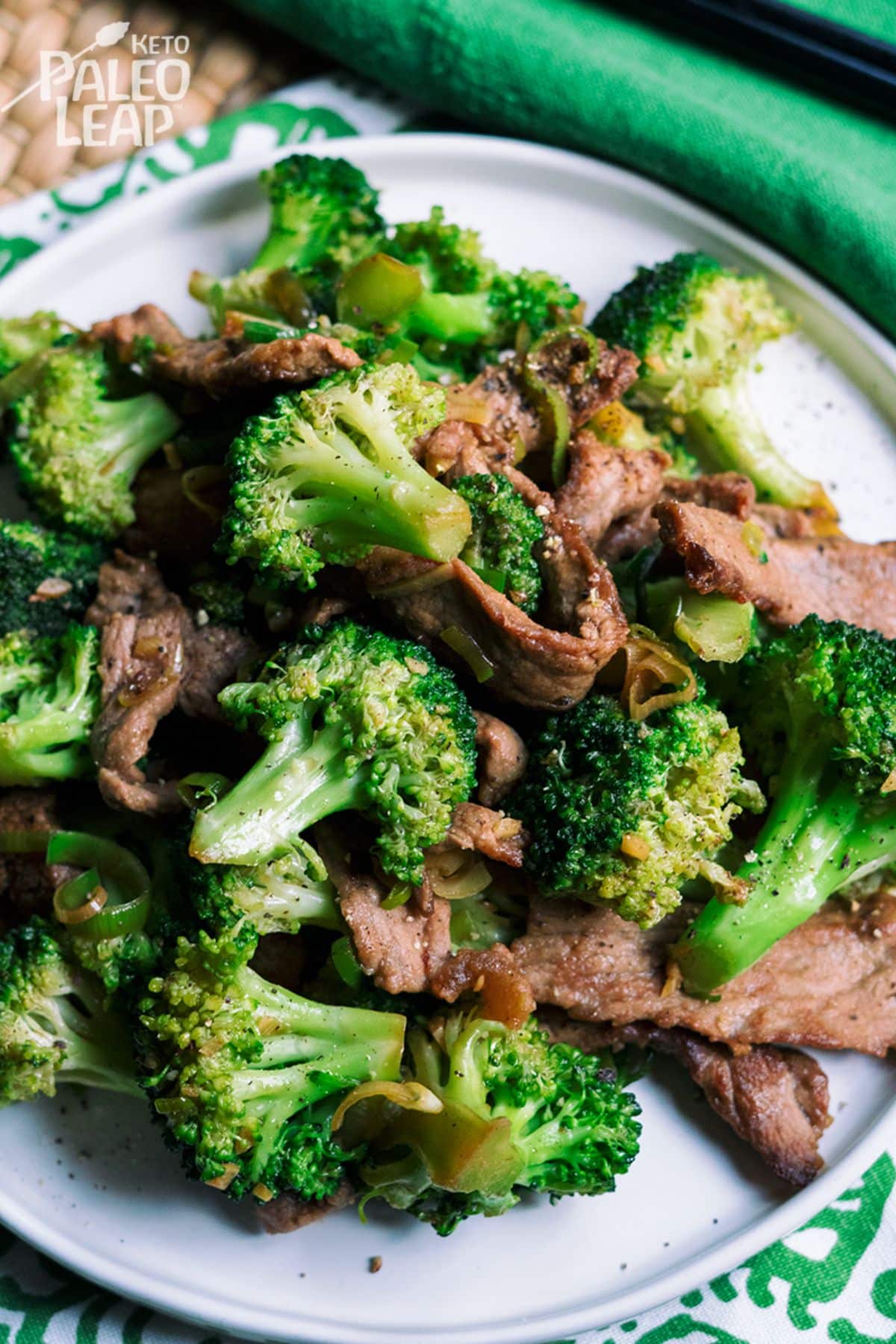 Plus, if you aren't sure that you will entirely like the ingredients... well, that's another time when less is more. It is pretty hard not to like beef and broccoli, though, especially when meal preparation and cooking time hovers around half an hour. We all have time for a speedy and nutritious meal like that!
It is important to get some quality red meat into your diet for various reasons. To start with, red meat is a great source of vitamin B12. We need to get enough of this to age with grace, combat cardiovascular disease, and help prevent anemia. This brings us to iron.
Plants do contain non-heme iron, but the heme iron that is present in animal protein is easier to absorb. Vitamin D also makes an appearance, so if you eat a minimal amount of fish, beef steak is a wonderful addition to your diet.
For more steak inspiration, here is another easy-to-prepare meal of beef and onion skewers, which can go from raw ingredients to plate in half an hour.
When you buy meat in a larger quantity, you will not only save time on shopping; you will save time in the kitchen too. It takes just a little bit of planning to use the same cut of meat in multiple delicious ways.
Keto Beef And Broccoli Recipe
Serves: 2 Prep: 20 min Cook: 15 min
Ingredients
1 lb. top sirloin or flank steak, thinly sliced
3 cups broccoli, cut into florets
2 green onions, sliced
½ cup coconut aminos
2 garlic cloves, minced
2 tbsp. fresh ginger, minced
½ cup beef stock
2 tbsp. coconut oil
Sea salt and freshly ground black pepper
Preparation
Melt coconut oil in a skillet over high heat.
Brown the thinly sliced beef for 1 to 2 minutes per side and set aside.
Lower heat to medium-low, add the garlic ginger and stir until fragrant, 1 to 2 minutes.
Add the broccolini and beef stock, and cook until the broccolini is soft, 4 to 5 minutes.
Add the green onions, and bring the beef back to the pan.
Pour in the coconut aminos and season to taste.
Toss everything and cook another 4 to 5 minutes or until everything is cooked through.
📖 Recipe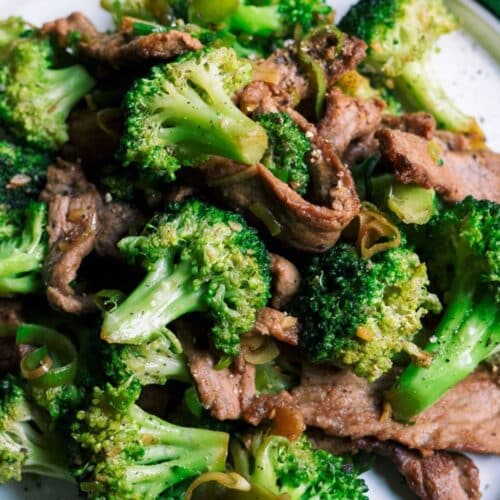 Keto Beef And Broccoli Recipe
A meal for two that goes from raw ingredients to dinner plate in less than half an hour? Stick to keto beef and broccoli for a quick reward!
Instructions
Melt coconut oil in a skillet over high heat.

Brown the thinly sliced beef 1 to 2 minutes per side and set aside.

1 lb. top sirloin or flank steak

Lower heat to medium-low and add the garlic, ginger, and stir until fragrant 1 to 2 minutes.

2 garlic cloves,

2 tbsp. fresh ginger

Add the broccolini, beef stock, and cook until broccolini is soft, 4 to 5 minutes.

3 cups broccoli,

½ cup beef stock

Add the green onions, and bring the beef back to the pan.

Pour in the coconut aminos and season to taste.

Toss everything and cook another 4 to 5 minutes, or until everything is cooked through.

Sea salt and freshly ground black pepper
Nutrition
Calories:
568
kcal
Carbohydrates:
26
g
Protein:
54
g
Fat:
27
g
Saturated Fat:
17
g
Polyunsaturated Fat:
1
g
Monounsaturated Fat:
5
g
Cholesterol:
136
mg
Sodium:
1644
mg
Potassium:
1422
mg
Fiber:
4
g
Sugar:
3
g
Vitamin A:
970
IU
Vitamin C:
126
mg
Calcium:
133
mg
Iron:
5
mg