Here is yet another recipe that is quick and easy to prepare during these beautiful summer evenings. It is a cream of tomato basil soup that requires very few ingredients and very little preparation.
This is a recipe that you'll want to keep handy for the month of August when all your tomatoes from your garden or local farmer are plentiful, ripe, and ready to become part of a delicious meal. You can also make use of a simple herb garden for fresh basil.
Any herbs picked fresh from the garden make a world of difference for any recipe. If basil is not currently part of your herb collection, I highly recommend you plant some, as I would consider this to be a staple for many dishes, and it's very easy to grow at home.
Otherwise, basil usually becomes really cheap in farmer's markets when it's abundantly available.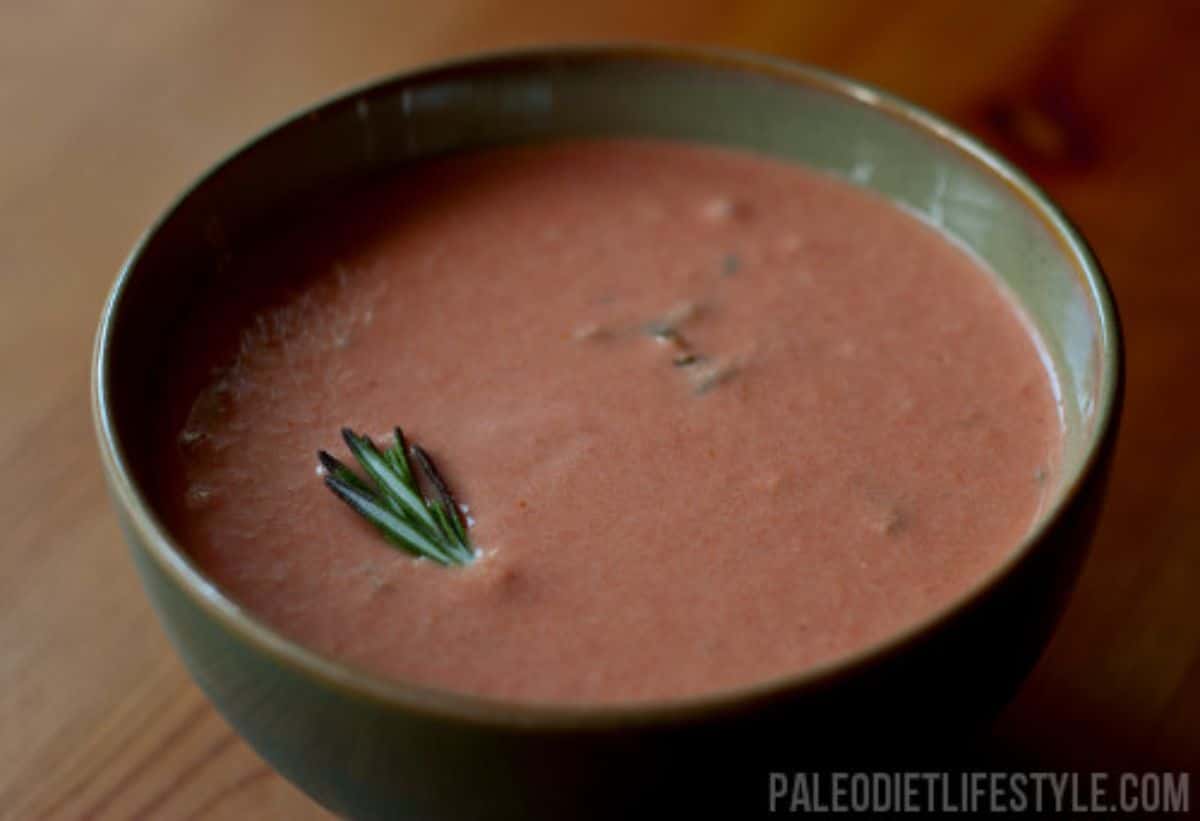 Fresh and local tomatoes are not only delicious, but they are also a great source of vitamin C and lycopene, two powerful antioxidants. Tomatoes are in the nightshade family, though some people with digestive issues might do better without them altogether.
Even if it doesn't look like it at first glance, this soup is very rich and filling because it calls for a good amount of healthy and flavorful saturated fat from either coconut oil, butter, or clarified butter.
Cream of tomato basil soup recipe
Serves: 4
Ingredients
4 tomatoes, peeled and seeded;
4 cups of tomato juice;
14 fresh basil leaves;
1 cup of coconut milk or heavy cream;
½ cup of cooking fat (butter, clarified butter, and coconut oil are good choices here);
A few sprigs of fresh rosemary, chopped, for garnishing;
Sea salt and freshly ground black pepper to taste;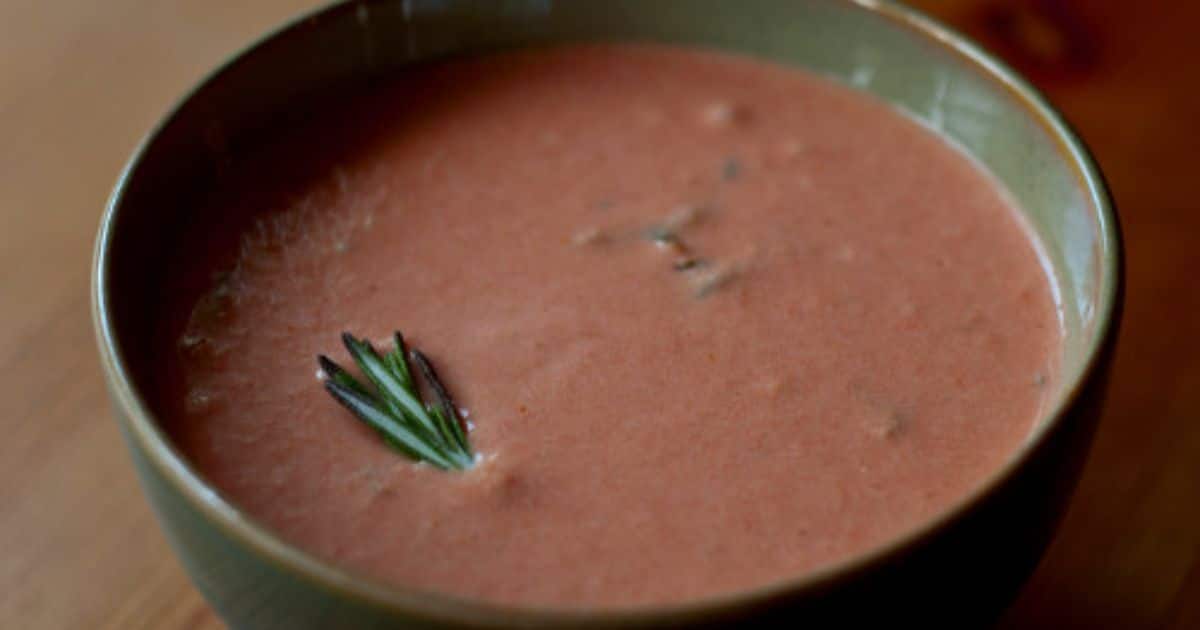 Preparation
In a large saucepan over medium heat, combine the tomatoes and tomato juice. Allow it to simmer for 30 minutes.
Add the basil leaves to the mixture and puree. If you are pureeing in a blender or food processor, pour the mixture back into the pot and on the stove again.
Over medium heat, stir in the coconut milk or cream and cook the fat. Continue to stir until all the cooking fat is melted, making sure it doesn't reach a boil.
Season to taste with salt and pepper.
Serve and top off with fresh rosemary sprig pieces if desired.
This is best served with a nice mixed green salad with a simple vinaigrette. Enjoy!
📖 Recipe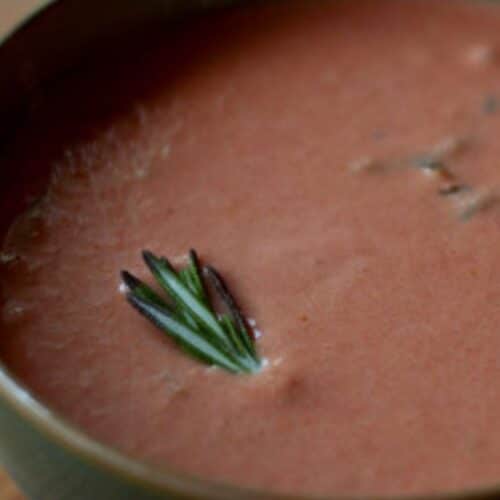 Cream of tomato basil soup
A simple and quick, yet very filling cream of tomato soup with fresh basil. A perfect soup to prepare when tomatoes are plentiful and very fresh.
Ingredients
4

tomatoes

peeled and seeded

4

cups

of tomato juice

1

cup

of coconut milk or heavy cream

½

cup

of cooking fat

butter, clarified butter, and coconut oil are good choices here

A few sprigs of fresh rosemary

chopped, for garnishing

Sea salt and freshly ground black pepper to taste
Instructions
In a large saucepan over medium heat, combine the tomatoes and tomato juice. Allow it to simmer for 30 minutes.

4 tomatoes,

4 cups of tomato juice

Add the basil leaves to the mixture and puree. If you are pureeing in a blender or food processor, pour the mixture back into the pot and on the stove again.

Over medium heat, stir in the coconut milk or cream and cook the fat. Continue to stir until all the cooking fat is melted, making sure it doesn't reach a boil.

1 cup of coconut milk or heavy cream,

½ cup of cooking fat

Season to taste with salt and pepper.

Sea salt and freshly ground black pepper to taste

Serve and top off with fresh rosemary sprig pieces if desired.

A few sprigs of fresh rosemary
Nutrition
Calories:
388
kcal
Carbohydrates:
12
g
Protein:
3
g
Fat:
39
g
Saturated Fat:
33
g
Polyunsaturated Fat:
1
g
Monounsaturated Fat:
4
g
Sodium:
33
mg
Potassium:
688
mg
Fiber:
1
g
Sugar:
9
g
Vitamin A:
1170
IU
Vitamin C:
45
mg
Calcium:
37
mg
Iron:
3
mg