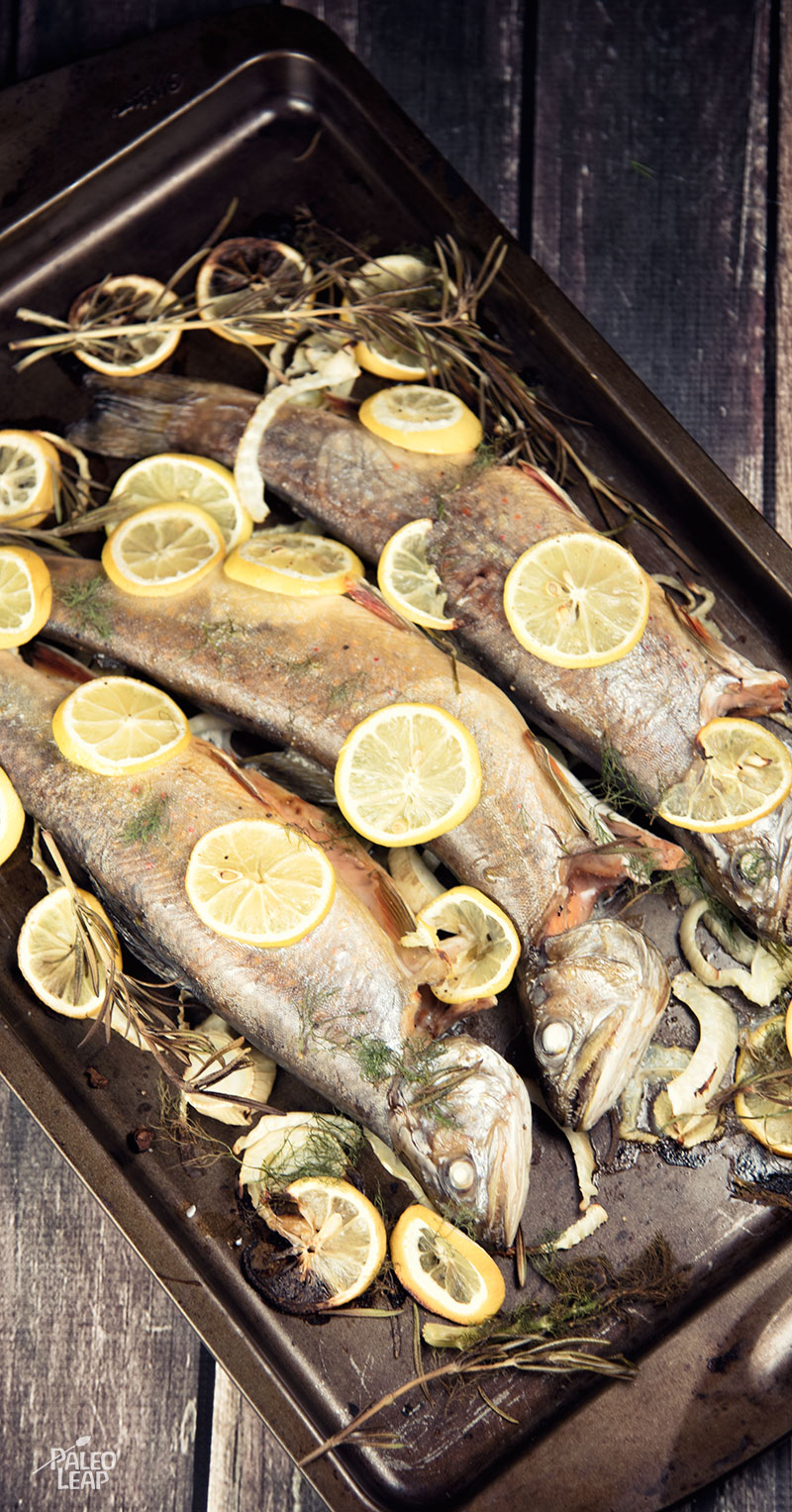 Serving a whole fish or three makes a splash at the dinner table, and it's just as easy as working with fillets – really! Unless you're catching the fish yourself, you'll buy them already gutted and cleaned, so most of the prep work is done for you. The only difference with whole fish is that you'll need to season the inside cavity of the fish as well as sprinkling herbs and lemon slices on top.
But what on earth do you do with the heads? Don't be afraid of them: just save them for seafood stock (you make it exactly the way you make bone stock, but with fish heads instead of bones). Chuck the heads in the pot along with any other bones you don't want, and simmer away for a few hours or up to a day. Fish stock is a great addition to seafood soups, or just drunk on its own as an alternative to bone broth.
Fennel has a light, refreshing flavor, so it goes well with the trout and herbs, and the overall effect is a summery but filling meal. And the whole recipe is AIP friendly, with no eggs, nuts, nightshades, or dairy. Try it as a quick weekend lunch or a simple dinner and enjoy the deeper flavors of working with the whole fish.
Fennel and Lemon Roasted Trout Recipe

SERVES: 4

PREP: 15 min.

COOK: 22 min.

Values are per portion. These are for information only & are not meant to be exact calculations.
Ingredients
2 whole rainbow trout, gutted and cleaned
2 lemons, thinly sliced
1 bunch fresh dill
1 bunch fresh rosemary
2 fennel bulbs, cut into slices
2 tbsp. olive oil
Sea salt and freshly ground black pepper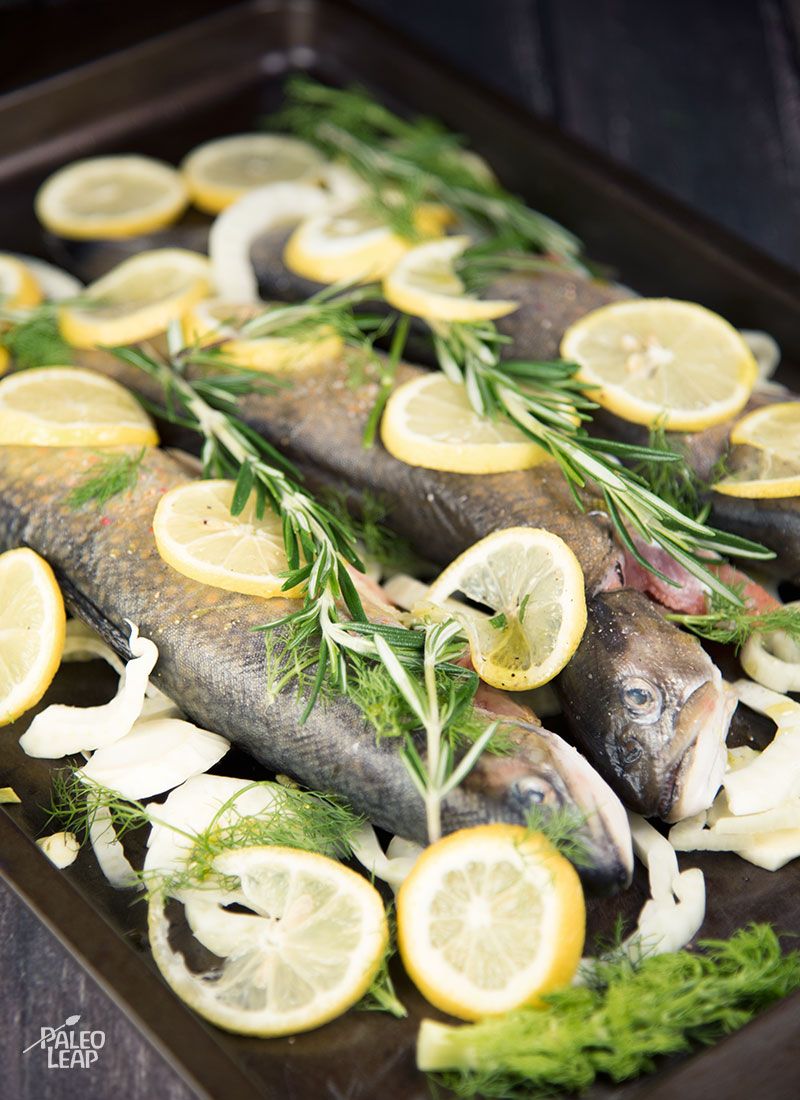 Preparation
Preheat your oven to 500°F.
Grease a baking pan.
Arrange the sliced fennel on a single layer on the baking pan.
Season each trout cavity with sea salt and freshly ground black pepper.
Place the fish on top of the fennel on the baking pan.
Fill each fish cavity with some lemon slices, dill, and rosemary.
Top each fish with the remaining lemon slices and herbs.
Place the baking pan in the oven and cook for 10 minutes.
Lower the heat to 425 F. and cook for another 10 to 12 minutes.