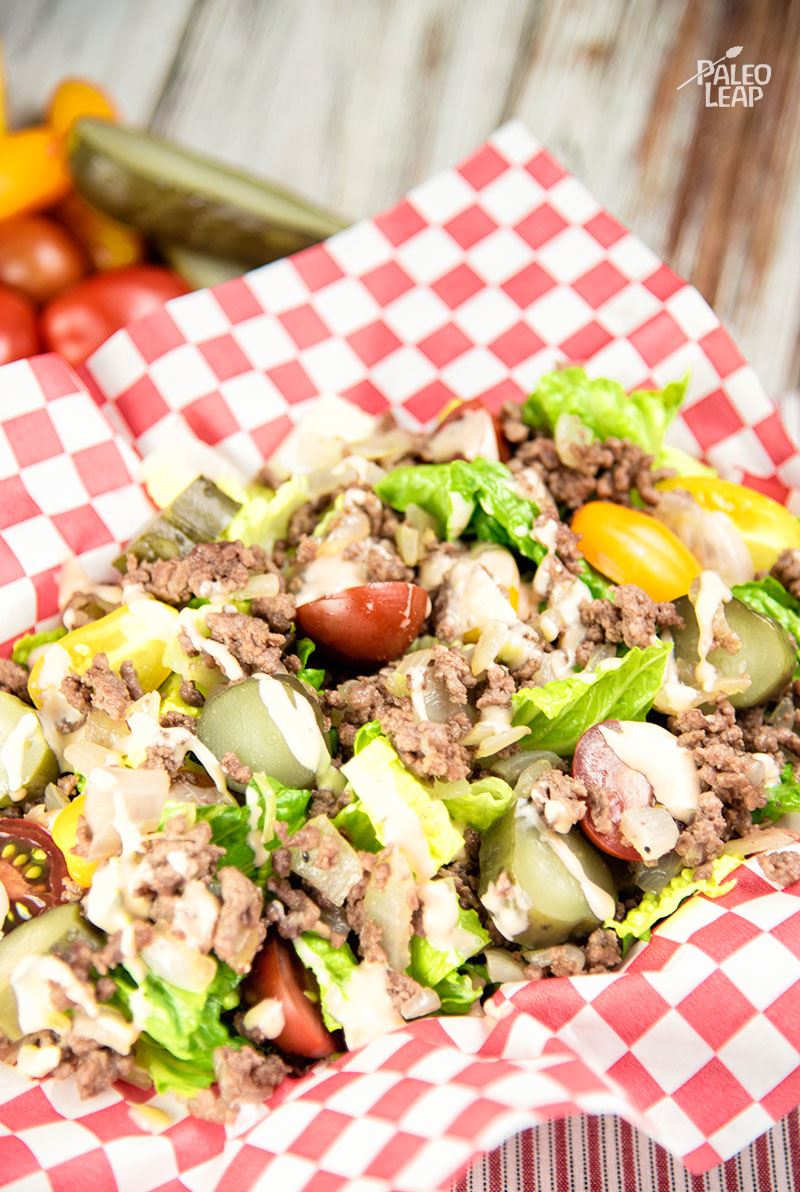 If you're craving a burger, there are plenty of Paleo bun options, from lettuce wraps to mushrooms to all kinds of recipes made with nut flours and other Paleo-friendly alternatives. But another way to get the same flavor without the fuss of a bun at all is to simply turn your hamburger into a salad.
Dill pickles, cherry tomatoes, lettuce, sweet onion, and ground beef give you all the classic flavors of a hamburger in this vegetable-heavy adaptation, and it's all topped off with a dressing that combines ketchup, mayonnaise and an extra hint of pickle and vinegar for bite.
This would be a simple and familiar starter recipe for convincing skeptical kids that salad can actually be tasty, but there's no age limit on enjoying a good burger; grown-ups will love it too. Try it with some extra pickles on the side and maybe your favorite variation of Paleo fries (sweet potato, butternut, or any other recipe) for a classic summer taste in a completely healthy package.
Hamburger Salad Recipe

SERVES: 4

PREP: 15 min.

COOK: 8 min.

Values are per portion. These are for information only & are not meant to be exact calculations.
Ingredients
1 lb. ground beef
1 sweet onion, chopped
2 cloves garlic, minced
1 large head romaine lettuce, chopped
1 cup cherry tomatoes, chopped
Dill pickle, sliced
Cooking fat
Sea salt and freshly ground black pepper
Ingredients for the dressing
4 tbsp. homemade mayonnaise
2 tbsp. homemade ketchup
2 tsp. water
1 tsp. white balsamic vinegar
1 tbsp. minced pickle
1 tbsp. white onion, minced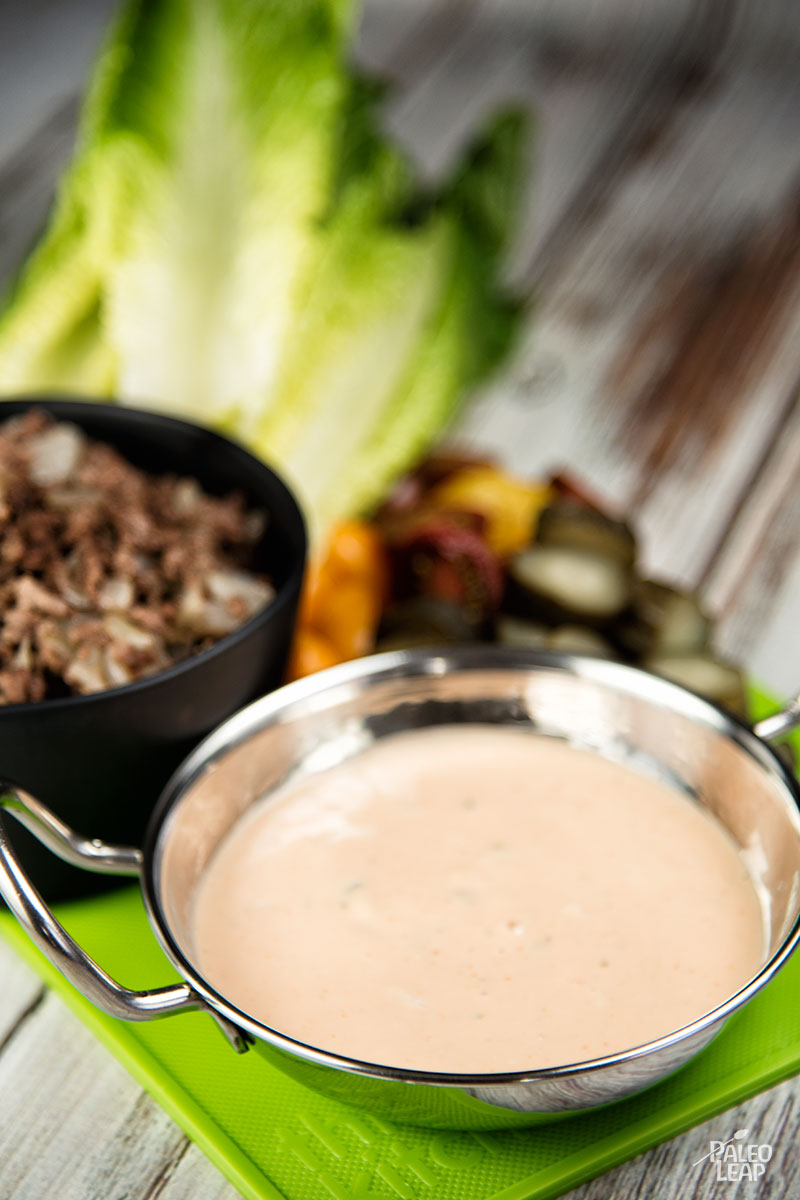 Preparation
Melt some cooking fat in a skillet placed over a medium heat.
Add the onion and garlic, and cook until fragrant (about 2 minutes).
Add the ground beef, season to taste, and cook for about 7 to 8 minutes or until browned, stirring frequently.
Remove meat from the stove and let it cool down.
In a bowl, combine all the ingredients for the dressing and mix well.
In a large bowl, combine all the ingredients for the salad and toss gently.
Drizzle the dressing on top and serve.