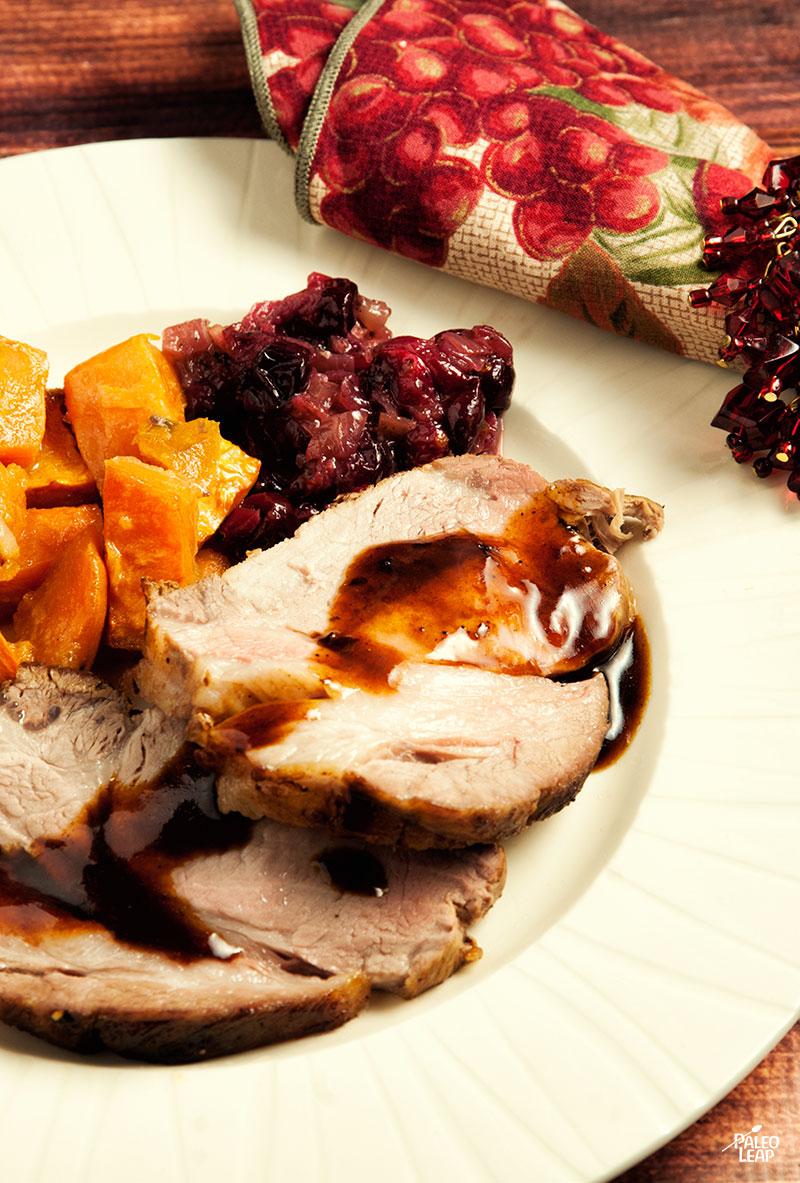 Ginger and cinnamon aren't just for cookies: try the flavors of Christmas spices in this savory pork roast. It's a delicious centerpiece for a holiday meal, but the warming spices also make it tasty whenever you need something classic and comforting.
This recipe also has a hidden advantage for holiday cooking: you can brown the roast and cook it all in the same dish: no separate roasting pan to get dirty! The magic is in picking a small roast to cook with; that way, you can simply use an ovenproof skillet to sear the meat, and then put that same skillet straight into the oven as the roasting dish. For holiday cooking, when the dishes are bound to start piling up anyway, it's a great way to cut down on clean-up.
Cranberry sauce goes well with almost anything Christmas spiced, and this recipe is no exception (if you don't feel like sauce, you could also get some cranberries in with a side of these cranberry roasted Brussels sprouts). Slice up a loaf of Paleo fruitcake afterwards, and enjoy the celebrations!
Holiday Spiced Pork Roast Recipe

SERVES: 4

PREP: 15 min.

COOK: 1h. 20min.
Values are per portion. These are for information only & are not meant to be exact calculations.
Ingredients
1 boneless pork loin roast, about 2 lbs;
5 whole cloves;
2 sticks cinnamon
½ tsp. ground ginger;
½ tsp. ground nutmeg;
¼ cup honey; (optional)
2 cups chicken stock;
1 tbsp. tapioca starch; (optional)
Sea salt and freshly ground black pepper;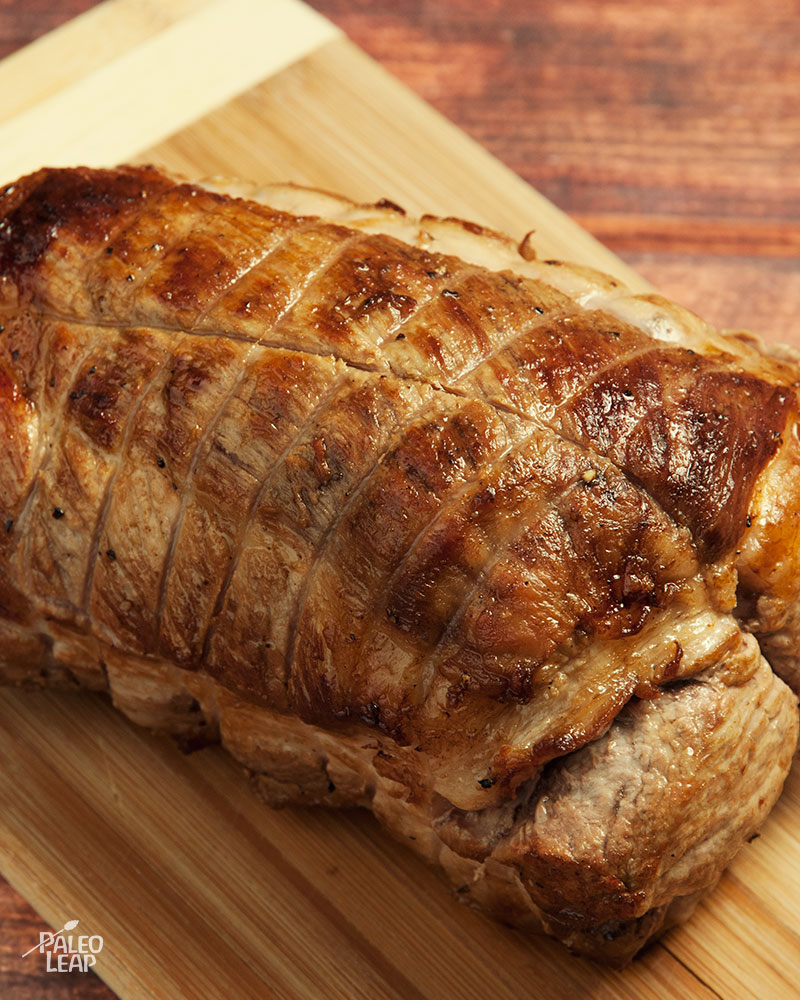 Preparation
Preheat your oven to 400 F.
Melt some cooking fat in an ovenproof skillet placed over a high heat.
Season the pork to taste with sea salt and freshly ground black pepper;
Brown the roast on all sides in the melted cooking fat.
Add the cloves and cinnamon. Cook for another 5 minutes while turning the roast.
Place the roast in the oven and cook for 1 hour.
Remove the roast from skillet and cover with foil.
Combine honey, ground ginger, ground nutmeg, and stock in the same skillet.
Bring the sauce a to a boil. Lower the heat and let it simmer until reduced by half. Add the tapioca starch if you like the sauce thicker. Adjust the seasoning to taste.
Slice the pork and drizzle with the sauce to serve.