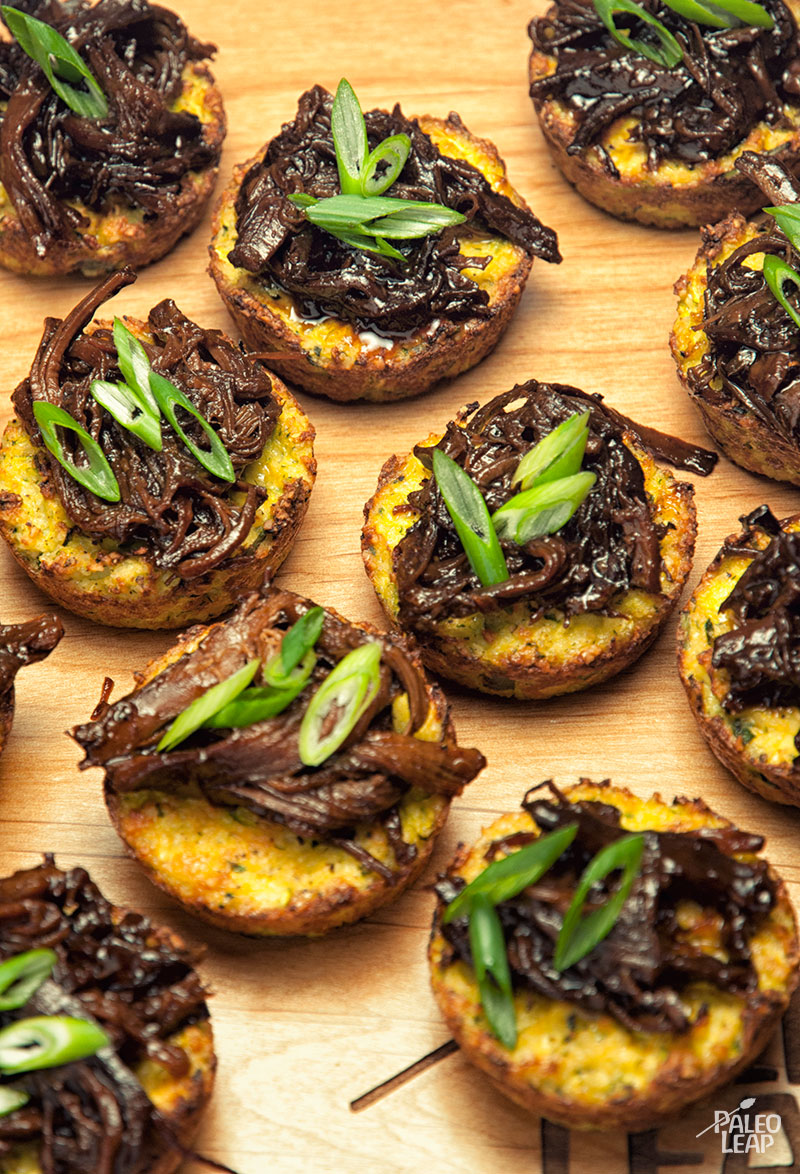 Do you miss sliders? Here's a perfect Paleo alternative, just in time for this weekend's TV-and-finger-food celebrations: zucchini fritters served plain or topped with pulled pork, shredded chicken, or any other favorite topping. They're crispy on the outside, with a mild sweetness from the zucchini, and a flavor that goes well with almost any topping you'd like to put on them.
To make sure the fritters get properly crispy, be very aggressive about squeezing water out of the zucchini. Often it helps to shred them, sprinkle them with salt, and then let them sit for a minute or two to draw the water out. Then you can squeeze the shreds with your hands or in a cheesecloth (you might be surprised at the amount of water one zucchini can produce!). This helps avoid any potential sogginess and give you that nice crispy edge to the tops.
These would make a great addition to any kind of party tray. Or for a quick snack (or for little fingers), you could just as easily use a mini muffin tin instead of a full-size one. Try a batch next time you're hunting for a miniature "bun" or just something new to do with a zucchini overload: even people who don't do "health food" will love them!
Oven Baked Zucchini Fritters Recipe

 MAKES: 12

PREP: 20 min.

COOK: 25 min.

Values are per portion. These are for information only & are not meant to be exact calculations.
Ingredients
1 ½ lb. zucchini (about 3), grated
2 large eggs
1 onion, minced
1 cup. almond flour
3 tbsp. fresh chives, finely chopped
½ tbsp. garlic powder
Cooking fat
Sea salt and freshly ground black pepper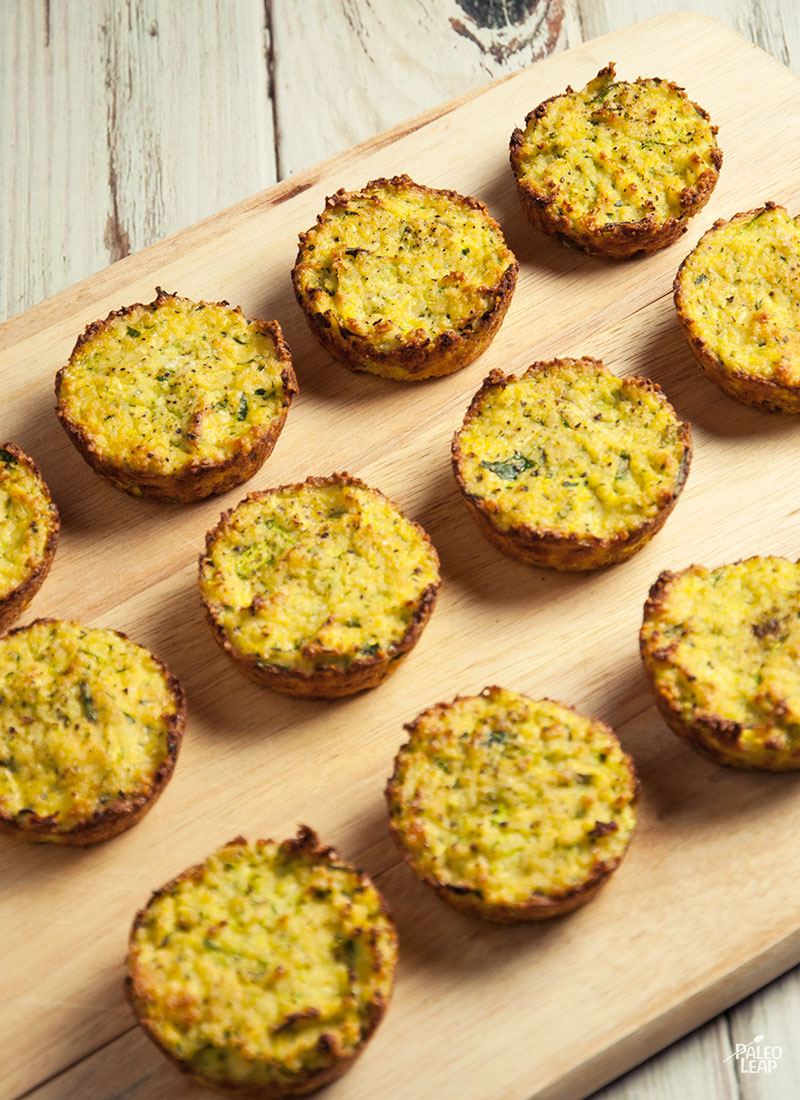 Preparation
Preheat your oven to 400 F.
Squeeze any extra moisture out of the shredded zucchini and pat it try – really try to get as much liquid out as possible.
Combine all the ingredients in a large bowl, season to taste, and stir until everything is well combined.
Grease each muffin tin, and fill each cup with an equal amount of the zucchini mixture.
Place in the oven and bake for about 25 minutes.
Serve warm with your favorite topping: pulled pork, shredded beef, pulled chicken, or even beef patties.