Answering the Paleo Debunkers: Miscellaneous Arguments
Welcome back to the last installment in the Answering the Paleo Debunkers series (Part 1: Evolution and Part 2: Nutrition, if you missed them). This week, it's a grab-bag of miscellaneous objections:
Paleo is too expensive.
Usually, the people who raise this argument don't really understand what Paleo is. They think it's filet mignon and organic spinach all the time – and yes, getting enough food like that would be prohibitively expensive for most of us. Fortunately, actual Paleo food doesn't look like that at all!
The "luxury" cuts of meat are not only the most expensive, but also the least nutritious. Because Paleo is all about nutrient density the "odd bits" (bones to make stocks and broths, organ meats, and fattier meats) are strongly encouraged. Eating more of these cuts really cuts down on the grocery bill.
Paleo dieters save a lot of money just cutting out processed food (even "healthy" processed food like granola). Any time you buy something pre-cooked, you're paying a premium for the labor. Since almost no processed foods are Paleo-friendly, the diet forces you to cook almost everything yourself from scratch, which is the simplest and healthiest way to eat well on a budget. Just for example, take an imaginary dinner for a family of 4:
| | | |
| --- | --- | --- |
| Paleo Dinner | Standard American Dinner | "Healthy" Vegan Dinner |
| 1 2.5-lb chicken @ $1.50/lb - $3.75 | 1 frozen pizza - $5 | Package of 4 veggie burgers - $4 |
| 2 1-lb bags of frozen broccoli @ $1.50 each - $3 | 2-liter bottle of coke - $2 | 4 organic whole-wheat hamburger buns @ 8/$5 - $2.50 |
| 2 lbs russet potatoes @ $0.50/lb - $1 | 1 pint of ice cream - $3.99 | 2 1-lb bags of frozen broccoli @ $1.50 each - $3 |
| Total cost: $7.75 | Total cost: $10.99 | Total cost: $9.50 |
The Paleo dinner is cheaper than both the junk food option and the health-conscious vegan menu, because it doesn't include any pre-prepared food that you buy in a box.
Just saving money eating any other kind of food, you can make Paleo more affordable by buying and cooking in bulk, joining a CSA, shopping at farmers' markets, and all kinds of other tricks; see the full list of money-saving tips for details.
It's also worth mentioning what else is expensive: obesity and chronic illness. In 2008, the CDC estimated that per year, the average obese person paid $1,429 more than a normal weight person in medical costs alone. That's 357 pounds of chuck roast (assuming $4/lb), almost enough to buy a pound of chuck roast for dinner every day of the year. Would you rather pay that money for delicious food and enjoy eating it in good health, or pay the same amount for time-consuming and invasive medical procedures to make you feel slightly less sick?
All that meat is bad for the environment (Paleo is not sustainable).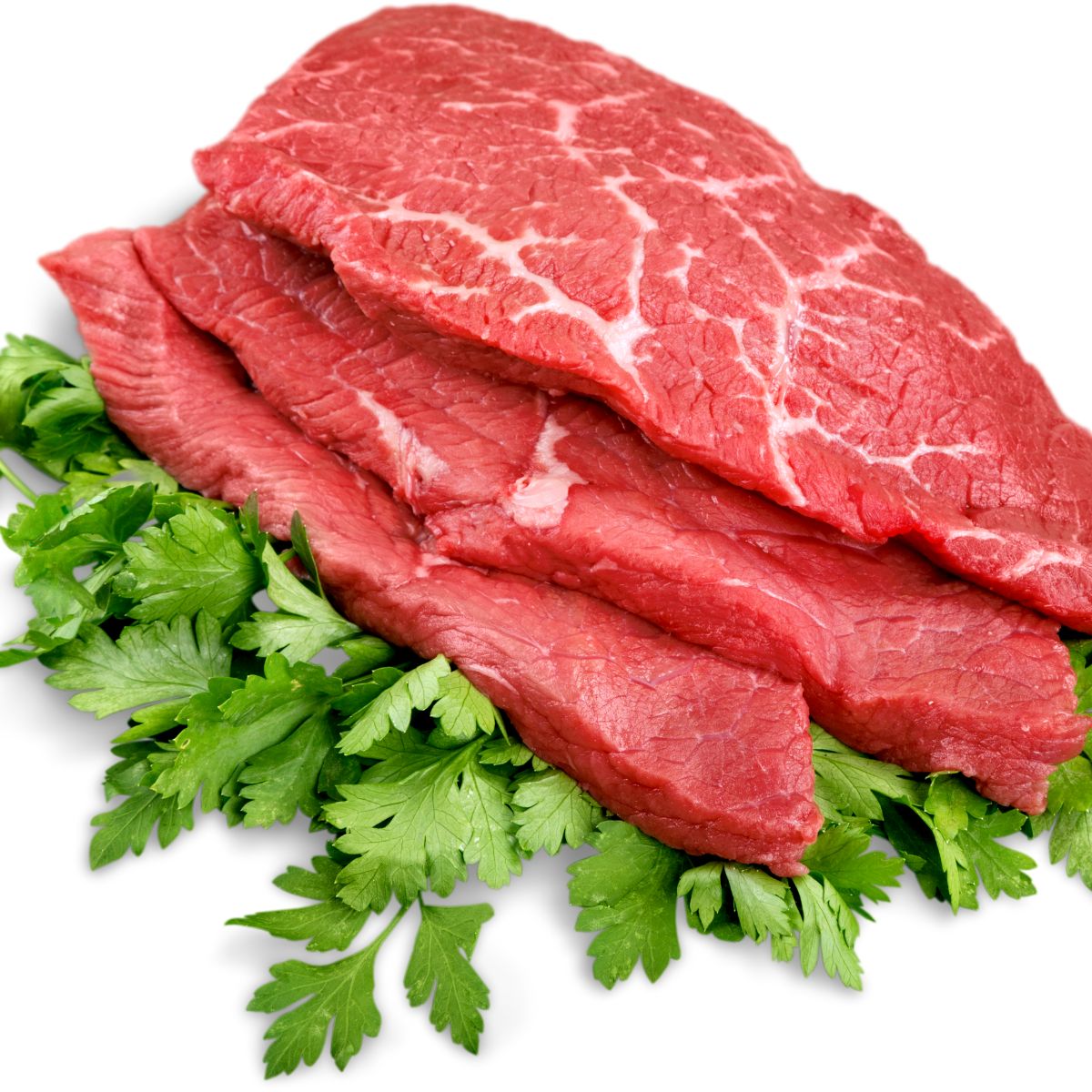 The ecological argument is usually made in defense of a vegetarian or vegan diet, accompanied by statistics about how many calories it takes to produce a pound of meat vs. a pound of grains.
Paleo rebuttals:
It's not Paleo that's unsustainable; it's industrial food production. We destroy natural grasslands to plant fields of corn and wheat that require huge amounts of industrial pesticides and herbicides (all chemicals that will eventually find their way into our air and water). These crops also deplete the soil of nutrients. Then we separate the animals into factory farms, which deprives the plants of their natural source of fertilizer, while the wasted manure pollutes our water supply instead. We feed the animals on the corn and soy that we already wrecked the land to grow, instead of letting them eat their natural diet. It's not the meat that's environmentally disastrous, it's the entire system!
The Paleo ideal – meat raised with "beyond organic" methods from animals that eat their natural diets – is worlds away from factory-line food. Grass-fed ruminants don't eat ecologically disastrous amounts of corn and soy, and pasture-centric farms don't fill the local environment with toxic waste.
If fed their natural diet, omnivores like chickens and pigs can also help reduce waste: they will happily and healthily eat all kinds of household food waste that would otherwise take up landfill space. Like grazing animals, they're only unsustainable when we take them out of their place in the natural ecosystem.
Assuming that ethical, animal-centered models of agriculture are as ecologically dangerous as factory farms because they both produce beef is like assuming that bicycles are as ecologically dangerous as cars because they're both machines with wheels.
Paleo can't feed the world.
This is a very common objection and on the surface, it makes a lot of sense. After all, one of the hallmarks of the Agricultural Revolution was a population explosion – with a reliable source of easily-stored calories in the form of grains, the human population could grow much more quickly. So if we all switched back to the pre-agricultural diet, how would we ever feed a post-agricultural population?
Paleo Rebuttals
Raising meat on factory farms and growing vegetables with industrial agriculture can't possibly feed the world. That's true. But it doesn't mean Paleo itself is flawed; it just means we need a better food system overall.
Integrated (plants and animals on the same farm) agricultural practices can actually produce more food per unit of land area, because they respect the ways that different parts of a natural ecosystem complement each other. As Joel Salatin explains, the separation of animal production, vegetable production, and food preparation creates an absurd amount of waste – just making use of that waste instead of throwing it away could support an enormous amount of omnivores (chickens and pigs). We have the raw materials to feed the world; we just aren't using them effectively.
Grass-fed ruminants (cows and sheep) can be raised on land that isn't useful for vegetable farmers; if we could just get all these animals away from feedlots, we could graze them on land that isn't currently being used for food production, increasing the total amount of food available in the world. And we'd have more valuable cropland available for planting food that humans need.
Criticizing Paleo for not being able to feed the world is also ignoring the fact that current agricultural practices aren't exactly doing a stellar job, either. To feed the world on any kind of diet, people in the first world will have to change their eating patterns. For example, more people would probably have to start eating insects, smaller animals, and parts of the animal that we don't usually consider to be "food." We'd have to waste less food in general. But Paleo goes a lot further towards accepting these practices than the standard American diet does.
Paleo is just an extreme fad diet.
This is a tough argument to take on, because it's really a matter of perspective. If eating Froot Loops for breakfast, takeout pizza for lunch, and McDonald's for dinner is "normal," then yes, Paleo looks extreme. But from the perspective of what your body actually needs, the standard American diet is "extreme."
Paleo rebuttals:
Don't confuse the "Paleo" packaging (the caveman/wooly mammoth/dinosaur images) with the scientific principle (think about human nutrition from an evolutionary perspective). It's very possible that the image is a fad, and that books full of cute puns about cavemen will go out of style. We might have a completely different set of images to represent the diet in 5 years. But the core of the diet now known as "Paleo" is the scientific/evolutionary framework, and that isn't a fad.
Think about what fad diets are like: they usually promise miraculous health benefits from one specific food (the grapefruit diet, the cabbage soup diet), don't actually provide adequate nutrition for the long term, and exist for one purpose only: weight loss. In all of these aspects, they're pretty much the opposite of Paleo.
Fad diets give you a menu plan or a strict list of foods allowed and prohibited, no independent thought required. Paleo gives you a framework for thinking about health and encourages you to self-experiment, question everything you read, and modify your diet to fit your life.
As for eliminating junk food being "extreme," from your body's perspective (the perspective that ought to matter when it comes to food), junk food is the most extreme thing you could possibly eat. Chemically dyed and flavored sugar, heat-processed and refined grains, and lab-created trans fats are extreme. It's extreme to eat these foods, not to avoid eating them.
You can find studies to "prove" anything, so the scientific evidence for Paleo is meaningless.
This objection is important because in many ways, it's a fair point. Just look at contentious foods like coffee: one week there's a study showing that it improves memory; the next week, another study shows that it causes memory loss. One week, it prevents cancer; the next week, it's a carcinogen. Seeing all these studies endlessly refuting each other makes a lot of people refuse to trust any nutritional research at all.
Paleo rebuttals:
If that logic is going to apply to Paleo, it has to also apply to mainstream nutritional science, even the parts that people don't usually see as "science." "Cholesterol is bad for you" is also based on studies, but it's been repeated so often and so emphatically that it's become "common sense," something that people perceive as an obvious truth and not the result of supposedly unreliable studies. But if all studies are bunk, so are the studies that supposedly show the dangers of saturated fat and cholesterol or the benefits of whole grains. In practice, very few people eat this way; what they mean by "studies aren't reliable" is "I don't want to think about studies that contradict whatever I already believe." And that just isn't a valid argument for or against any kind of diet.
Just because there's nothing resembling a consensus on most topics doesn't mean there's no value in scientific research. It just means that you have to learn to interpret the studies, do your own homework, and stay very skeptical of everything you read. It's a lot more difficult than either accepting everything at face value or ignoring it all altogether, but it's also a lot more rewarding.
If you really don't trust any studies, even the ones that are now "common knowledge," you still have to eat something, and you need a way to decide what's healthy. The alternative to studies is to experiment on yourself and see what works. And this kind of self-experimentation is exactly what Paleo recommends. Paleo has a specific starting point and a defined framework for thinking about your experimental results, but if you're basing your diet on self-experimentation, you're already very close to the Paleo paradigm.
Some people might respond to the point above by claiming that they don't care about being healthy. That's fine, but it doesn't "debunk" Paleo or any other diet. Evidence and arguments cannot be invalidated by choosing to ignore them.
Paleo isn't healthy for diabetics because it doesn't include enough carbs.
The American Diabetes Association's diet consists of approximately 60% carbs, and diabetic patients often get the advice to make sure their diet includes plenty of carbs, with adequate protein and minimal fat.
Paleo rebuttals:
The recommendation that diabetics eat a high-carb diet makes no sense whatsoever, because diabetes is a disease of impaired carbohydrate metabolism. Very briefly, your ability to use carbohydrates as food depends on a hormone called insulin. Type 1 diabetics don't produce enough insulin; that's why they have to take it. Type 2 diabetics are insulin resistant (their body isn't listening to the signals the insulin is sending). Rather obviously, neither of these problems can be cured or controlled by eating more carbohydrates!
So why are diabetics always advised to eat a high-carb diet? Because diabetics are often overweight, and conventional wisdom is still stuck in the mindset that "eating fat makes you fat," so the standard prescription is a low-fat diet. This makes for a high-carb diet by definition, since protein can never supply a majority of daily calories. It's basically a stricter version of the standard low-fat line. But since a high-fat diet doesn't actually make you fat, and can actually help you lose weight, this advice is nonsense.
It's not just logic supporting the conclusion that high-carb might not be the answer for diabetes. Several studies suggest that a low-carb, high-fat diet is more useful in treating diabetes than a high-carb, low-fat diet.
Evolution is a myth, so the entire premise of Paleo is nonsense.
Note: the next two objections deal with religion, which is a very controversial, hot-button topic that deserves just as much respect from the non-religious as from the faithful. When thinking about this issue, it's important to remember that Paleo is not a religion, and that trying to "disprove" anyone's faith with science is missing the point. Religion and science are based on two completely different paradigms for understanding the world; trying to argue scriptural interpretation with evolutionary science is like trying to hammer in a screw.

That said, real people make decisions based on both religion and science. It's really a question of when to prioritize which set of knowledge. Does religion always come first, with science only being valid as long as it doesn't contradict your faith? Or is it the other way around? Or something in between? There's no one answer – that's why there are no "rebuttals" in this section, only "points to consider" as you try to make your own decisions.
People who follow certain religious traditions (especially certain forms of Christianity) don't just disagree that humans haven't evolved to eat grains and legumes. They reject the entire theory: it's pointless to argue over what diet is or is not evolutionarily appropriate, because evolution is a myth. But even without going into the arguments for and against evolutionary theory, it's still possible to accept that Paleo has a valid nutritional point based on science alone.
Points to consider:
Evolution provides the basic idea behind the diet, but evolutionary theory is not the final stop on the Paleo train. It only gives an idea of what to look for in the modern scientific evidence. Nutritional science is what drives the actual dietary recommendations, and understanding the results of research studies and self-experiments doesn't require you to believe in evolution or anything else. Just because a scientist got the idea for a study from a mistaken principle doesn't mean that the study itself is invalid. You can take the research without believing in the evolutionary theory.
My religion requires me to eat bread.
Thanks to Google+ reader Catherine Warren for sending us this objection! Jesus' teaching that "I am the bread of life" leads some Christians who interpret the Bible literally to reject Paleo because the idea that God would teach you to eat something dangerous is blasphemous. Other religious people are fine with not eating bread as an everyday staple, but still want to participate in bread-related ceremonies, like Christian communion wafers and Jewish challah or matzo.
Points to consider:
Accepting the teachings of any religious text is an act of faith, not science. They're two fundamentally different ways of looking at the world. If you want to base your diet on your faith, that's your choice, and that choice deserves to be respected. Obviously, if your religious text tells you to eat bread and if you choose to accept that text as a literal guide to your life (which not all religious people do), your diet won't be Paleo. But religious evidence can't "debunk" Paleo or any other science-based diet, any more than scientific evidence is a valid argument against any kind of religious teaching.
Many religious people don't consider their sacred text to be a literal guide for everyday life, but rather a metaphorical set of teachings about spirituality. From this point of view, the instruction to "break bread" could just as easily be about "breaking broccoli:" the real point is the fellowship and community of faith.
If it's just the occasional ceremony that you're worried about, there's no reason to stress. You don't have to be 100% Paleo 100% of the time to be healthy. It's about your everyday habits, not the special occasions. Unless you're actually Celiac, the tiny amount of gluten in a communion wafer or a few bites of challah is unlikely to have any effect on your long-term health – just eat it, and focus on the meaning of the ritual.
If you're so extremely sensitive that you really do see immediate consequences from the traditional foods, you actually have more options than you might think. There are plenty of recipes for gluten-free challah and matzo, and even some pre-cooked brands that you can buy. Most Protestant churches either provide gluten-free wafers or allow people to bring their own. Many of them also provide non-alcoholic substitutes for the wine, if that's what causes your reaction. The Roman Catholic Church requires that the wafers be made of wheat, but you can ask for low-gluten wafers that even most Celiacs can eat without danger.
Physical health isn't the point of religious ritual, but even if it was, the community engagement of religious ceremony is likely to bring a benefit much more significant than the potential dangers of the food.
Conclusion
One final word of caution: practicing your rebuttal skills can be very useful, but it's important to remember that life isn't a debate team. There's a time and a place to stand your ground in an argument, but there's also a time and a place to change your mind and learn something new. When you're debating nutrition, your goal should always be to find out what's healthy (bearing in mind that "healthy" can mean different diets for different people), not to prove yourself right for the sake of an ego boost. Even if your opponent isn't so enlightened, arguing this way will get you a lot of respect from everyone around you, and ultimately make you much healthier, both mentally and physically.