When we think of eating quiche, our mind wanders to the most memorable flavors that French food has to offer – beef bourguignon, coq au vin, fromage, croissants… Some dishes can be made Paleo, some can't without losing authenticity and grace. Quiche, however, is one of those resourceful dishes that can go either way. It is easy to make dairy-free, gluten-free, or the like. Add the ingredients that nurture your health, keeping in mind that the main ingredient you can't remove is eggs.
Eggs from free-range hens contain 3-4 times the Vitamin D present in eggs from chickens that are kept indoors, so conscious buying does make a difference when it comes to eggs. And Vitamin D is extremely important in the diet too: it helps your body absorb calcium, maintains brain function (important for meal planning!), and getting enough from your diet ensures that you can boost your immunity over the long run. You can't overdose on natural sources, but if you still aren't getting enough Vitamin D, here is a guide to choosing the highest quality supplements.
When all is said and the quiche is done, cut yourself a slice for any time of the day. You can enjoy it just as much at home as on the go, and you can even share a piece of pie too!
Paleo Sausage Quiche Recipe
Values are per portion. These are for information only & are not meant to be exact calculations.
Ingredients
8 eggs
2 sausages, cooked and sliced
2 sweet potatoes, shredded
1 small zucchini, thinly sliced
1/2 red onion, sliced
2 cups baby spinach
2 garlic cloves, minced
1 tbsp. fresh basil, minced
1 tbsp. fresh chives, minced
2 tbsp. cooking fat
1/4 cup coconut or almond milk
Sea salt and freshly ground black pepper
Preparation
Preheat your oven to 375 F.
Place the shredded potatoes at the bottom of a pie dish creating a crust, and season to taste.
Cook in the oven 15 to 20 minutes.
Melt some cooking fat in a skillet over medium-high heat.
Add the onion and garlic, and cook until soft.
Add the sausages and zucchini to the onion and cook 4 to 5 minutes.
Stir in the spinach for the last minute, and season to taste.
In a bowl, whisk together the eggs, milk, chives, basil, and season with salt and pepper to taste.
Place the sausage and vegetable mixture on top of the sweet potatoes, then pour the egg mixture over those.
Place in the oven and bake 30 to 35 minutes.
Let the quiche rest for 4 to 5 minutes before slicing.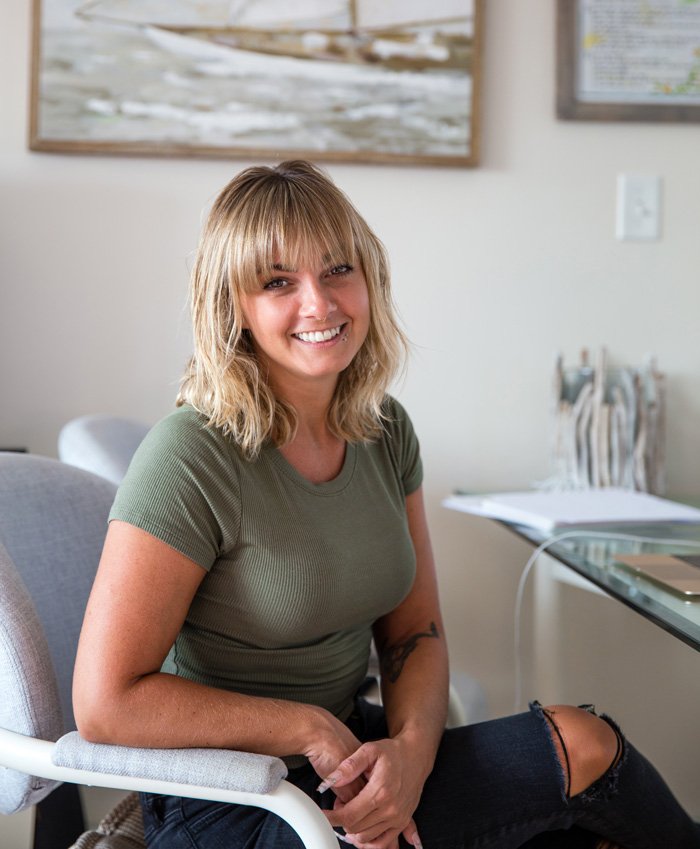 Hi I'm Ashley, I'm an ADAPT Certified Functional Health Coach
Get coaching around:
transitioning to a Paleo diet
reaching your fitness goals
getting through those hurdles

limiting sugar, gluten, carbs
eating out

overall life satisfaction
I can't wait to help you make lasting lifestyle changes
---