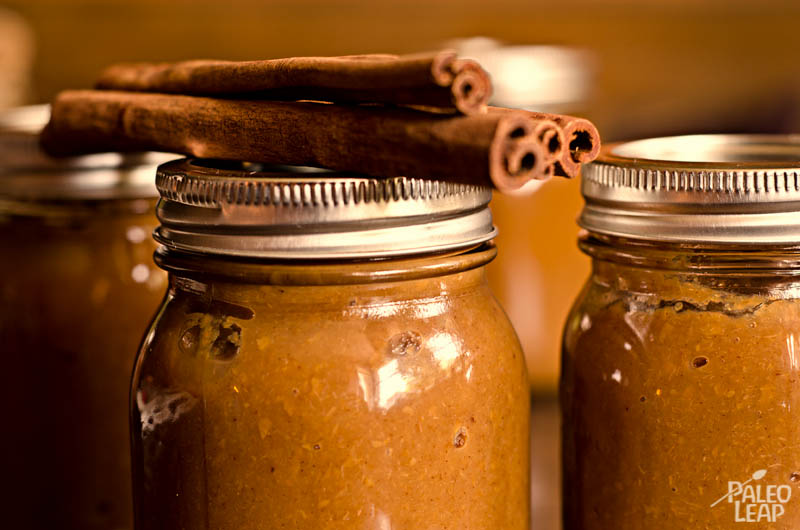 I recently received an enormous amount of fresh peaches from a friend. I made good use of them when I prepared a jam recipe that I'll share soon, but there were still plenty of leftovers. I could have just made another variation of peach jam, but instead I looked for something unique. I thought of making a peach sauce, just like an apple sauce. I figured it would probably be just as delicious as the apple version. After pouring through multiple recipes for inspiration, I came across the perfect idea: Peach Butter. The difference between the sauce and butter concepts is that the butter takes on a thicker texture, making it more like a spread. The consistency of the butter is be perfect as a topper on a nice piece of steak. During the summer months, I really enjoy my meat with the addition of something sweet and fruity.
There seems to be this misconception that making jam, spreads and anything that is required to go through a jarring process is both time consuming and difficult, but it's not, just like I mentioned in my recent marinated beets recipe. In fact, just in the last few weeks I've made multiple jarred goods, as it just so happens to be that time of year. I guess the hardest part of it all is that the majority of things you would preserve are ready to harvest in the same month or two of the year. Peaches, beets, cucumbers, tomatoes, just to name a few. I guess after all this, the process feels quite redundant, but at least you become a pro at doing it upon the first few batches. You also need to remember that if you're anything like me, you'll probably prepare enough for a whole year anyway, so it's just a sacrifice to be made once a year. I like to turn it into something fun and get friends and family involved. Pick a weekend to have everyone over and the whole process becomes much more enjoyable.
This recipe for peach butter is quite similar to that of a peach jam. This is mainly due to the fact that a lot of the same spices are used. You will actually notice this no matter what jam recipe you choose to prepare. All the spices are mostly the same because there are the very ones that compliment peaches the best. There is usually only one or two ingredients that will differentiate one peach jam from the next. In somes cases, fresh vanilla is used, but I have seen rum used, as well as lavender. You can think of the peach butter as the same, but without this special ingredient, as well as the fact that it does not include any additional sweetener than the fruit itself. By eliminating the sweetener, you are not simply adjusting the taste, but also the consistency of the mixture. When adding honey to jam, you get a softer texture, but by leaving it out, your mixture becomes much thicker. This, as well as the fact that you cook the butter much longer than you would the jam. This allows more time for the liquids to evaporate.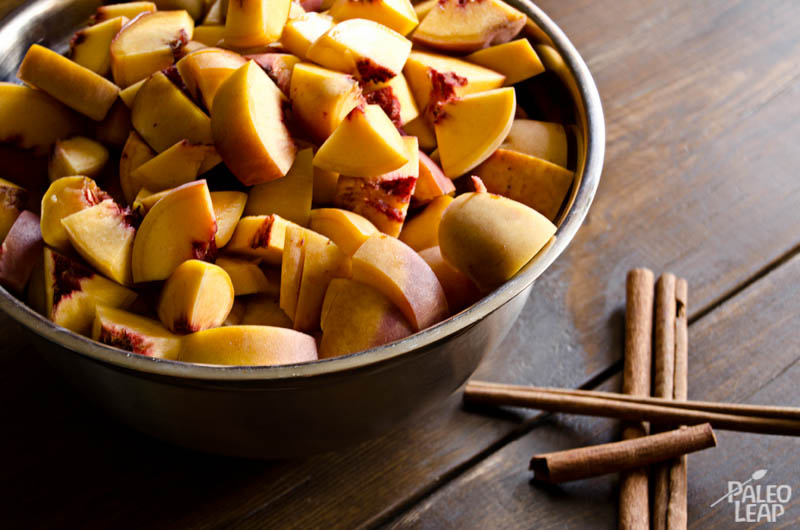 Even though this recipe doesn't contain any additional sweetener than the fruits themselves, it's still quite sweet and high in sugar so this peach butter should be consumed in moderation and used as a condiment to add flavor to savory dishes.
The spice blend used here with the nutmeg, cardamon, ginger, cinnamon and cloves really compliments the peaches to create a rich, hearty and deep taste.
Peach Butter Recipe
Makes 12 regular sized jars

Values are per portion. These are for information only & are not meant to be exact calculations.
Ingredients
15 lbs peaches;
3 tbsp ground cinnamon;
2 teaspoons ground ginger;
1/2 tsp nutmeg;
1/2 tsp ground cloves;
1/4 tsp ground cardamom;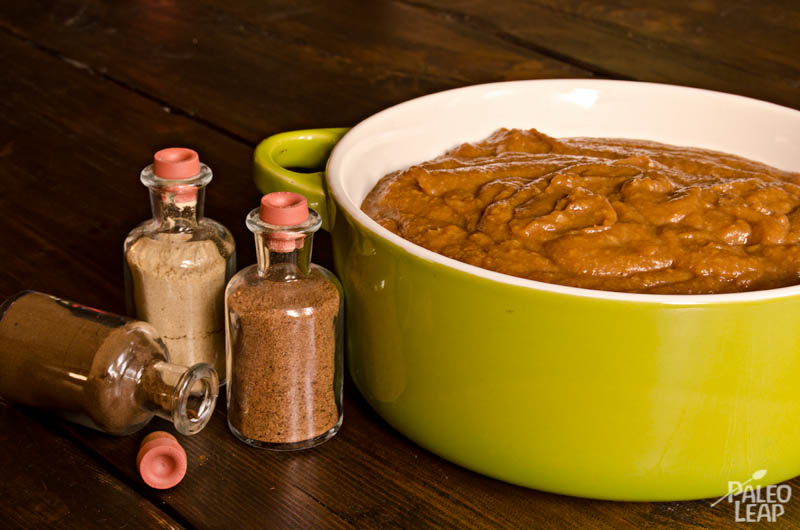 Preparation
Cube the peaches and remove the pits. The peel can stay on.
In separate batches, purée the peaches in a blender or food processor. Once pureed, pour the puree into a very large stock pot over a medium-low heat. Add all the spices to the pot and stir well. Allow the mixture to cook for 60 minutes, uncovered, being sure to stir frequently. Over time, you should notice the mixture getting thicker.
If you haven't already done so, use this time to sterilize the jars and lids. Bring a large pot of water to a boil and place all parts of the jars in separate pieces in the boiling water. Leave them in for at least 10 minutes. This is necessary to kill of any bacteria on the jars. Remove and place to dry in a sterile place. You should be able to find canning tools like jar lifters and magnetic lid lifters at your local grocery store. These tools are useful to handle the hot jars without having to touch them.
Remove the peach butter from the stove and immediately pour it into the sterile jars. Place the disc top onto each jar and screw on the seal. Since the butter is still hot upon putting into the jars, they should seal themselves without having to do so in a water bath.