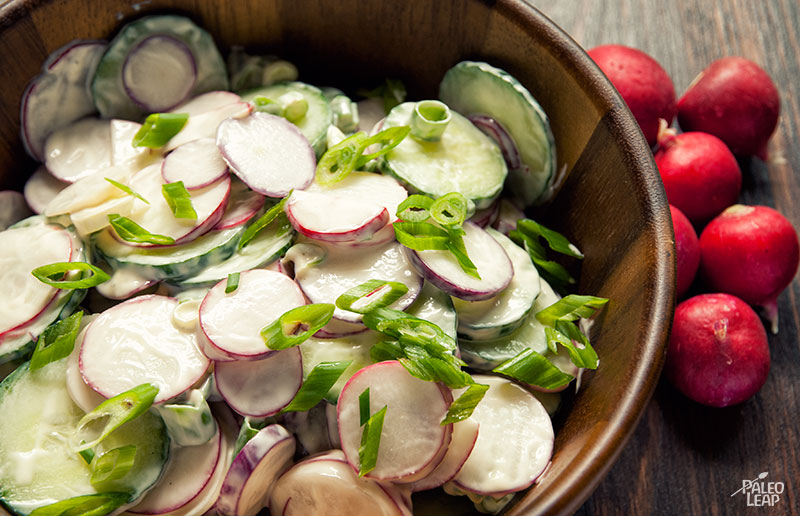 Add some snap and a little extra color to your cucumbers with this fresh summer salad. Thin radish slices add a tasty crunch and green onions make it even sharper, but a creamy mayonnaise dressing keeps the bite from getting too out of hand. You can also vary the radish-to-cucumber ratio to account for your own tastes: if that spicy, not-quite-bitter taste is a little strong for you, just cut down on the radishes until the other flavors are more prominent.
As well as being tasty and versatile, this salad is also as simple as you could possibly ask for. It's a great salad to make in advance for dinner and then just chill in the fridge until you want it. And if you have any leftovers, it's just as good tossed in your lunchbox the next day (with some leftover chicken breast or hard-boiled eggs for protein).
It's the tail end of the first radish season right now, so if you haven't enjoyed the fresh crop, get them while you can! Whether you're harvesting radishes grown in your own garden or picking them up at the market, these colorful bulbs are a great way to brighten up your greens and add a little extra flavor and bite.
Radish and Cucumber Salad Recipe

SERVES: 4

PREP: 15 min.

Values are per portion. These are for information only & are not meant to be exact calculations.
Ingredients
1 English cucumber, thinly sliced;
2 bunches radishes, thinly sliced;
1 bunch green onion, chopped;
½ cup homemade mayonnaise;
Sea salt and freshly ground black pepper;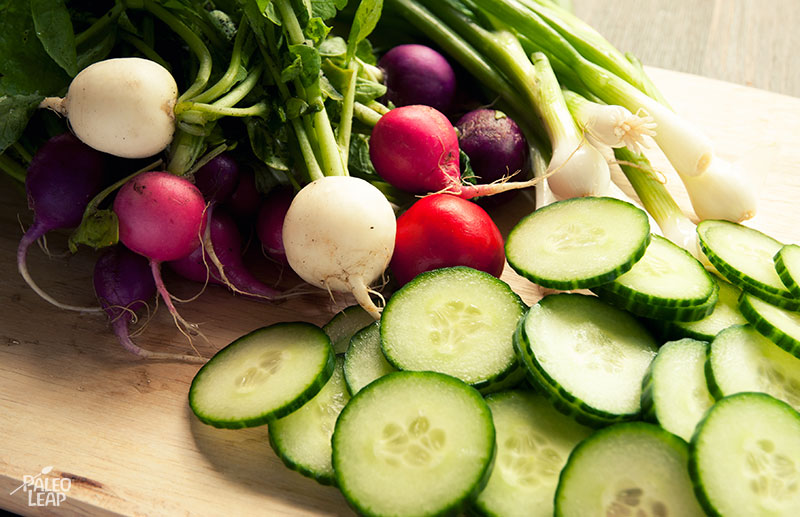 Preparation
In a small bowl, combine the mayonnaise with some sea salt and freshly ground black pepper to taste.
In a large bowl, combine the cucumber, radishes, and green onions
Pour the mayonnaise on top and toss until everything is well coated.