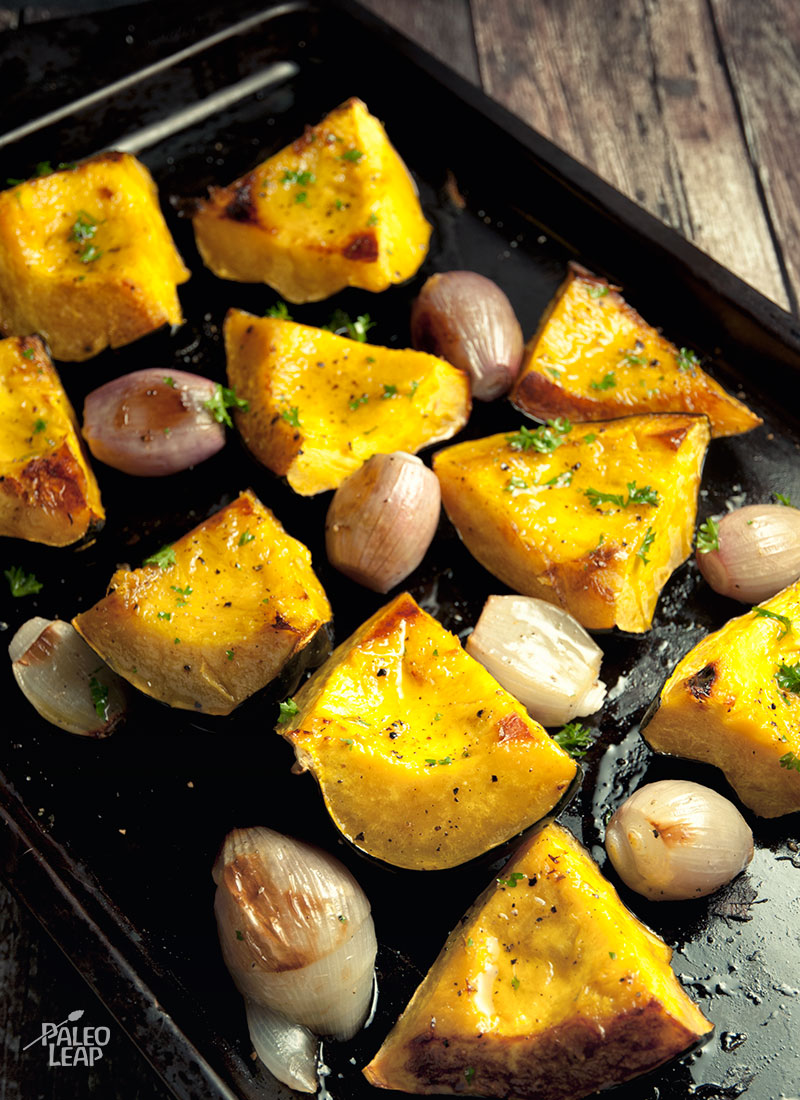 Does roasting ever seem a little bit like magic? You start with a handful of pungent raw onions and a forbiddingly hard knob of winter squash, and half an hour later, you pull out a tray of savory-sweet, fork-tender goodness with crispy caramelized edges. Maybe it's not exactly turning lead to gold, but it's got to be pretty close!
In this recipe, chopping up the squash into smaller pieces lets you get away with the relatively short cooking time (not to mention giving you a lot more crispy golden edges to enjoy). And the shallots add a nice flavor variety and some extra sweetness. Shallots are smaller, slightly milder onions – they have a less intense onion-y flavor that makes them very pleasant to eat.
This is a great choice of vegetable dish for kids, since it really is pretty sweet, not to mention colorful. It's solid enough to stand up to pot roast or brisket, but also tasty with something as light as chicken breast, if that's on the menu. Another thing you could do would be to chop up the roasted vegetables over your favorite greens for an instant warm side salad to go with soup or chili.
Roasted Acorn Squash And Shallots Recipe

SERVES: 4

PREP: 15 min.

COOK: 30 min.

Values are per portion. These are for information only & are not meant to be exact calculations.
Ingredients
2 acorn squash, halved, and seeded;
8 large shallots;
¼ cup parsley, chopped;
¼ cup olive oil;
2 tsp. apple cider vinegar;
Sea salt and freshly ground black pepper;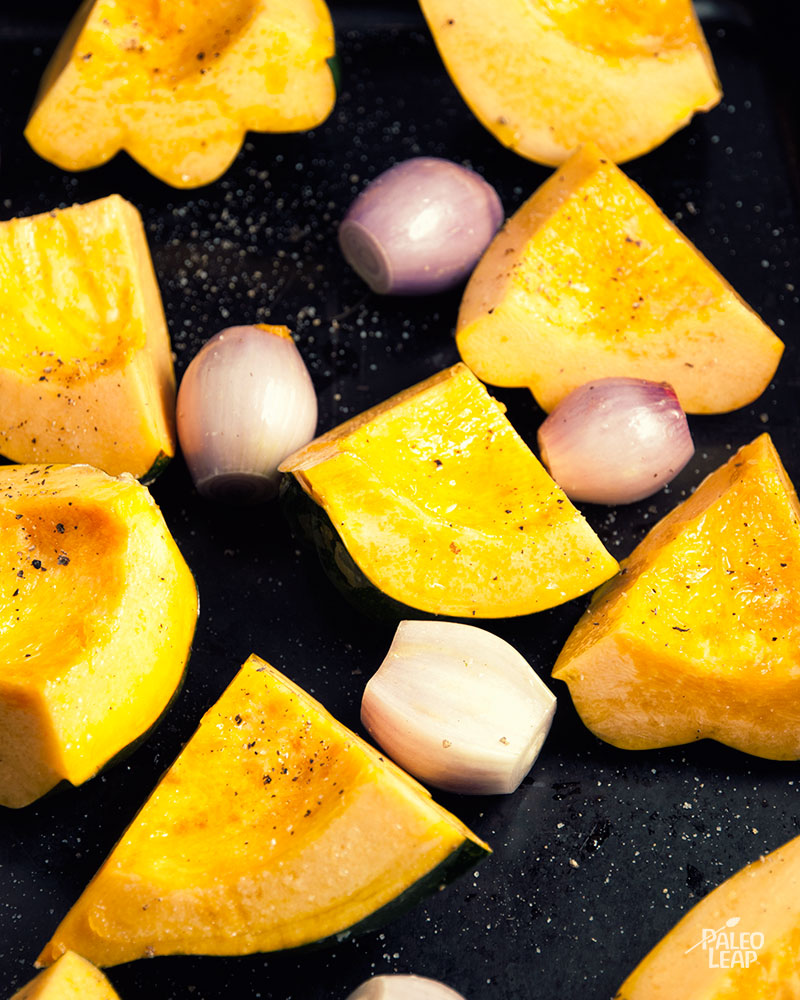 Preparation
Preheat your oven to 400 F.
Slice each squash into 8 pieces.
Slice off the ends of each shallot and peel off the outermost layer of skin.
Place the squash and shallots together on a baking tray and season to taste.
Roast for 30 to 40 minutes, turning the shallots once halfway through.
In a bowl, combine the chopped parsley, the olive oil, the apple cider vinegar, and season with salt and pepper to taste.
Drizzle the parsley oil over the squash and shallots and serve.