Here's a Paleo winter's feast: pork tenderloin with a savory sausage stuffing, served over a curry-spiced carrot mash and rounded off with a garnish of peppery arugula.
The sharper greens add some bite to a meal that would otherwise be pretty heavy and solid, and they also add some variety to the winter menu with a more typical "summer" food.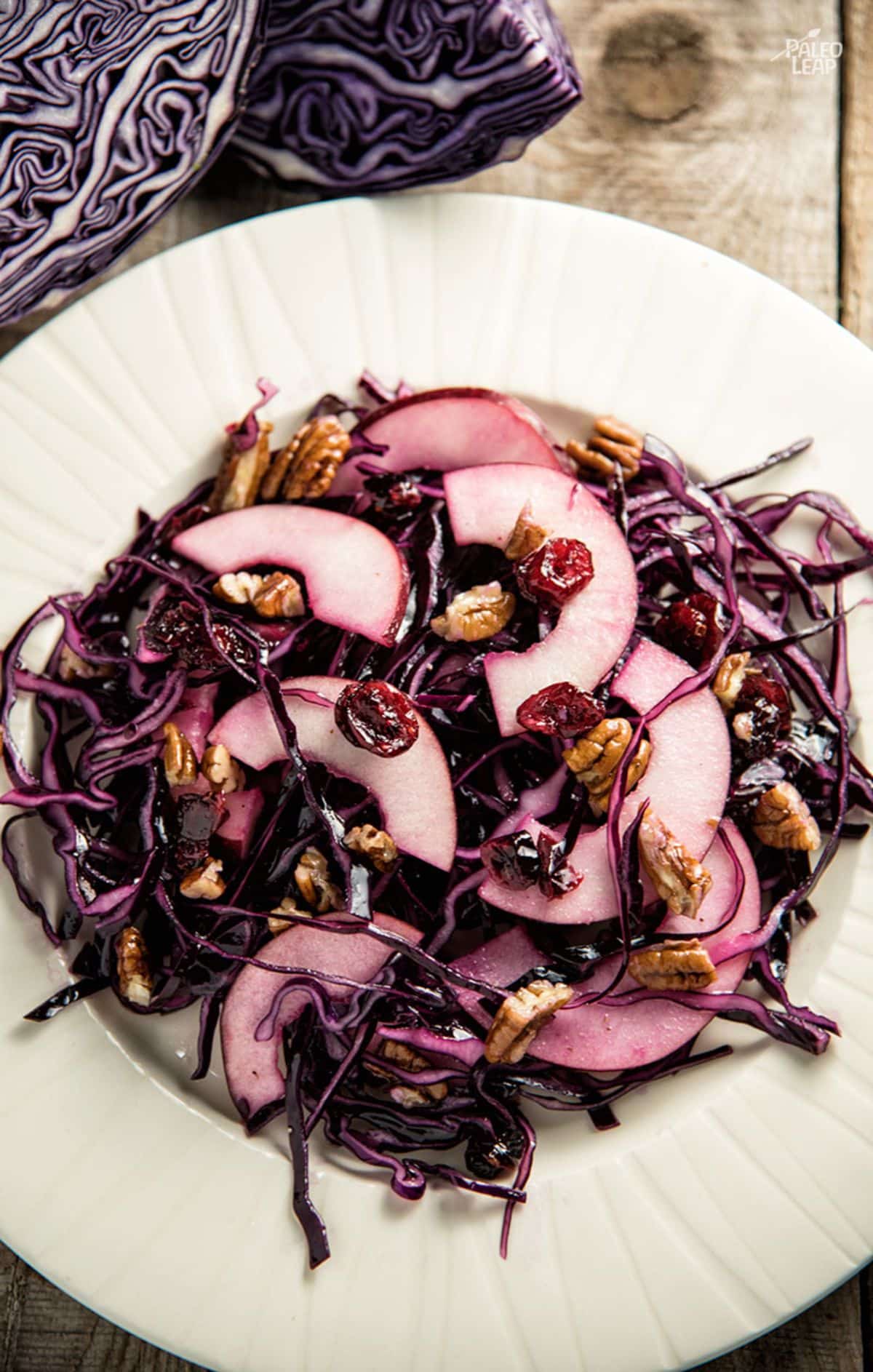 For the sausages, make sure to check the ingredients list before you buy: store-bought sausage can have all kinds of fillers in it to add bulk without adding fat. And as for the potato - yes, white potatoes are perfectly fine to eat, but the recipe works just as well with sweets if you prefer them.
Of course, you could also cook each component of the meal separately. The sausage-stuffed tenderloin could go with all kinds of vegetables, and the carrot puree would probably be very tasty with different proteins. Why not try it like this and then try it again as a mix-and-match, just to see how you like it best?
Sausage Stuffed Pork Tenderloin With Carrot Purée Recipe
SERVES: 4 PREP: 20 min COOK: 45 min
Ingredients
1 pork tenderloin
2 Italian sausages, casings removed
Arugula salad
Sea salt and freshly ground black pepper
Carrot Purée Ingredients
3 carrots, diced
1 tbsp. curry paste
Sea salt and freshly ground black pepper
Balsamic-Shallot Sauce Ingredients
2 shallots, minced
1 tsp. Dijon mustard
2 tbsp. balsamic vinegar
4 tbsp. olive oil
Sea salt and freshly ground black pepper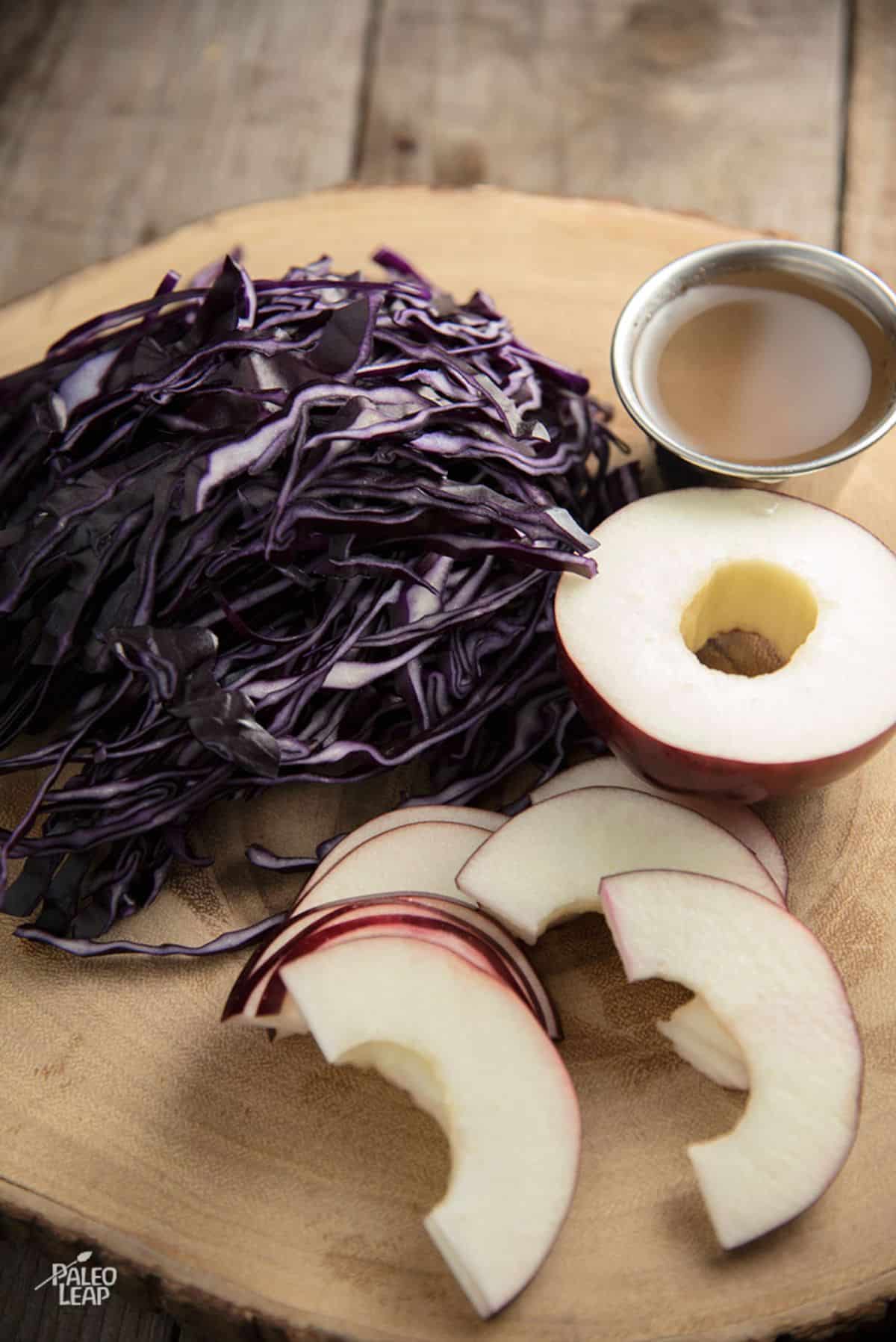 Preparation
Preheat oven to 350 F.
Butterfly the pork tenderloin: slice the pork in half horizontally, almost but not all the way through, and open it like a book.
Place the open "book" of pork between two sheets of waxed paper or plastic wrap, and use a meat tenderizer to pound to an even thickness. You should end up with a rectangle of pork.
Arrange the sausage in a line lengthwise down the middle of the pork rectangle. Roll up the pork loin around the sausage, and tie it with twine.
Season the loin to taste with salt and pepper.
In a large oven-proof skillet, melt the cooking fat over medium-high heat and brown the pork on all sides (2 to 3 minutes).
Place in the oven and bake for 20 to 25 minutes.
While the tenderloin is cooking, put the carrots and potatoes in a pot of water and bring them to a boil. Cook the vegetables for about 20 minutes or until tender. Drain.
In a food processor, purée carrots, potato, and curry until smooth, and season with salt and pepper to taste. The mash is now done, so set it aside until you're ready to serve everything.
Transfer the tenderloin to a cutting board, cover it with foil, and let rest for about 5 minutes before slicing.
While the tenderloin is resting, heat the olive oil in a small saucepan over medium heat and cook the shallots for 5 to 10 minutes, stirring frequently.
Add the Dijon mustard, balsamic vinegar, and salt and pepper to taste.
Whisk until well emulsified and remove from heat.
Serve the sliced pork on top of the carrot purée, topped with arugula, and drizzled with the balsamic-shallot sauce.
📖 Recipe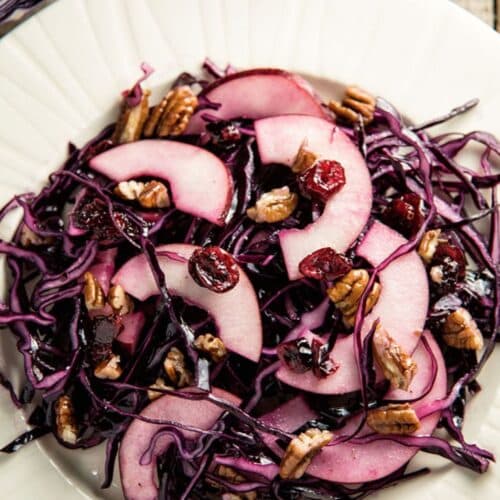 Sausage Stuffed Pork Tenderloin With Carrot Purée Recipe
Rich sausage and a creamy carrot mash, topped off with a warm vinaigrette and little bit of extra bite from an arugula garnish.
Instructions
Preheat oven to 350 F.

Butterfly the pork tenderloin: slice the pork in half horizontally almost but not all the way through, and open like a book.

Place the open "book" of pork between two sheets of waxed paper or plastic wrap, and use a meat tenderizer to pound to a even thickness. You should end up with a rectangle of pork.

Arrange the sausage in a line lengthwise down the middle of the pork rectangle. Roll up the pork loin around the sausage, and tie it with twine.

Season the loin to taste with salt and pepper.

Sea salt and freshly ground black pepper

In large oven-proof skillet, melt the cooking fat over medium-high heat and brown the pork on all sides (2 to 3 minutes).

Place in the oven and bake for 20 to 25 minutes.

While the tenderloin is cooking, put the carrots and potatoes in a pot of water and bring to a boil. Cook the vegetables for about 20 minutes or until tender. Drain.

3 carrots,

1 sweet or russet potato

In a food processor, purée carrots, potato, and curry until smooth, and season with salt and pepper to taste. The mash is now done, so set it aside until you're ready to serve everything.

3 carrots,

1 sweet or russet potato,

1 tbsp. curry paste,

Sea salt and freshly ground black pepper

Transfer the tenderloin to a cutting board, cover with foil, and let rest about 5 minutes before slicing.

While the tenderloin is resting, heat the olive oil in a small saucepan over medium heat and, cook the shallots 5 to 10 minutes, stirring frequently.

2 shallots,

4 tbsp. olive oil

Add the Dijon mustard, balsamic vinegar, and salt and pepper to taste.

1 tsp. Dijon mustard,

2 tbsp. balsamic vinegar

Whisk until well emulsified and remove from heat.

Serve the sliced pork on top of the carrot purée, topped with arugula, and drizzled with the balsamic-shallot sauce.

Arugula salad,

Sea salt and freshly ground black pepper
Nutrition
Calories:
934
kcal
Carbohydrates:
14
g
Protein:
103
g
Fat:
49
g
Saturated Fat:
14
g
Polyunsaturated Fat:
6
g
Monounsaturated Fat:
25
g
Trans Fat:
0.2
g
Cholesterol:
337
mg
Sodium:
671
mg
Potassium:
2216
mg
Fiber:
2
g
Sugar:
3
g
Vitamin A:
1627
IU
Vitamin C:
6
mg
Calcium:
59
mg
Iron:
6
mg