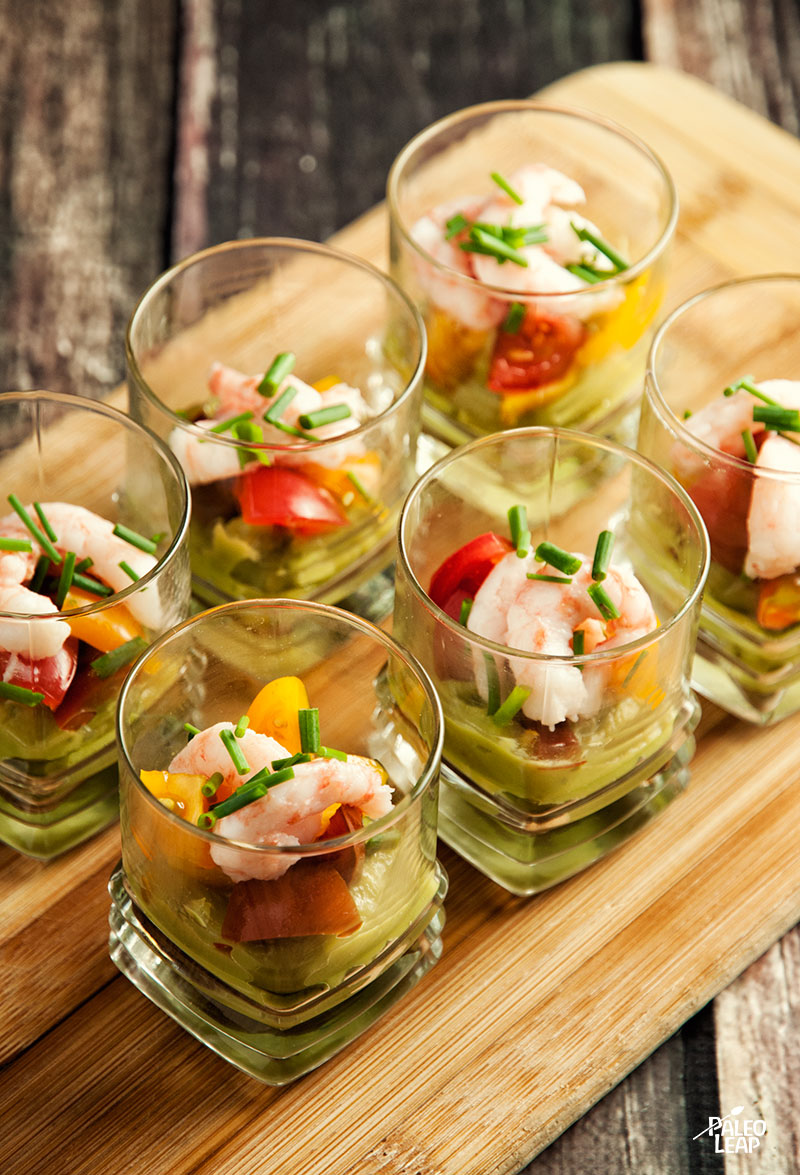 When it comes to appetizers, some people love hand-crafting the perfect tiny bites of food and spreading them out on the perfect color-coordinated platter for their guests to admire. Other people would rather worry about the entrée and find it stressful or annoying to put together all those little appetizers. But whichever camp you're in, this recipe will hit the spot.
If you want to make everything from scratch here, just follow the recipe as written. You can cook the shrimp yourself and make the guacamole to your exact specifications. But if you're hurting for time, you can also buy pre-cooked shrimp (just be aware that they usually come salted, so you might want to adjust the salt in the recipe to account for that) and pre-made guacamole, and be done in seconds.
Whichever camp you're in, the resulting appetizers are sure to be appreciated: serve them with miniature forks or spoons and enjoy!
Shrimp and Guacamole Appetizers Recipe

SERVES: 4

PREP: 15 min.

COOK: 1 min.

Values are per portion. These are for information only & are not meant to be exact calculations.
Ingredients
¾ cup shrimp, raw
1 cup guacamole (directions below, or use your favorite recipe or any Paleo-friendly store-bought brand)
½ cup fresh tomatoes, thinly diced
Fresh chives, minced
Sea salt, to taste
¼ tsp. lemon juice
Ingredients for the guacamole
2 ripe avocados, peeled and pitted
The juice of 1 lime
1 jalapeno pepper, diced (optional)
1 clove garlic, minced
1/2 small onion, minced
1 tbsp. chopped fresh cilantro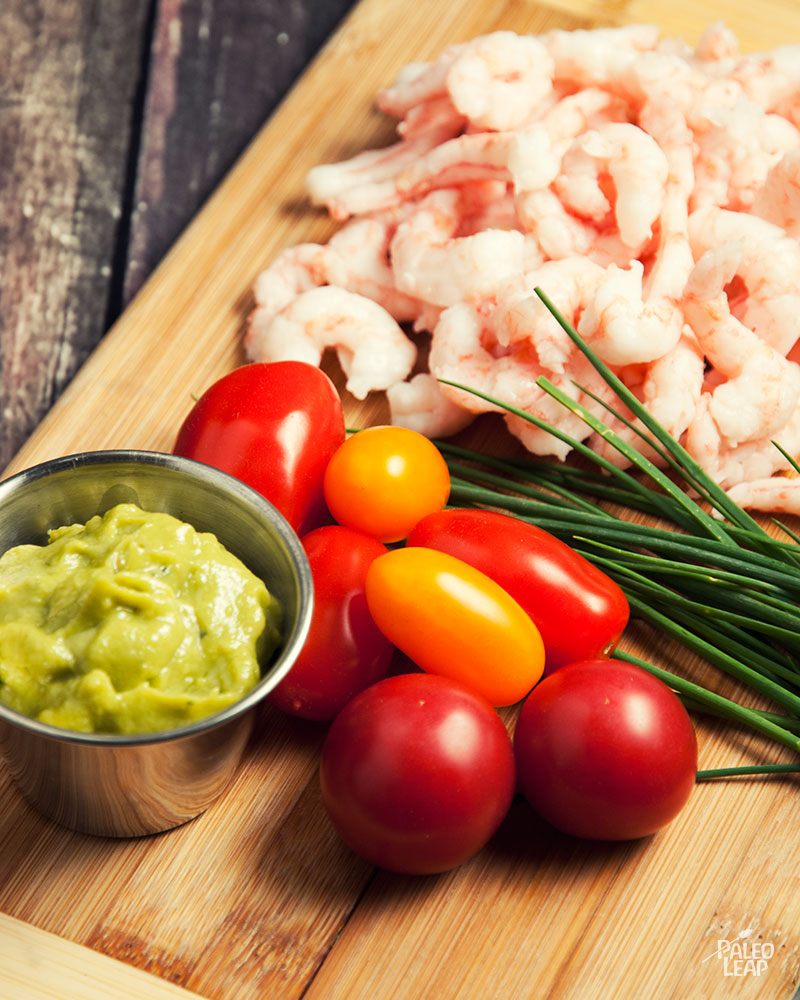 Preparation
Combine all the ingredients for the guacamole in a bowl (or blender for a smoother version), and stir or blend until you reach the desired consistency.
Place the shrimp in a small amount of boiling water, with lemon juice and salt to taste. Cook for 45 seconds to a minute. Drain immediately, rinsing very well with cold water to stop the cooking.
To assemble, spoon about 1 tbsp of the guacamole into individual shot glasses.
Top with tomatoes and shrimp, equally divided among the shot glasses.
Sprinkle with fresh chives and serve.