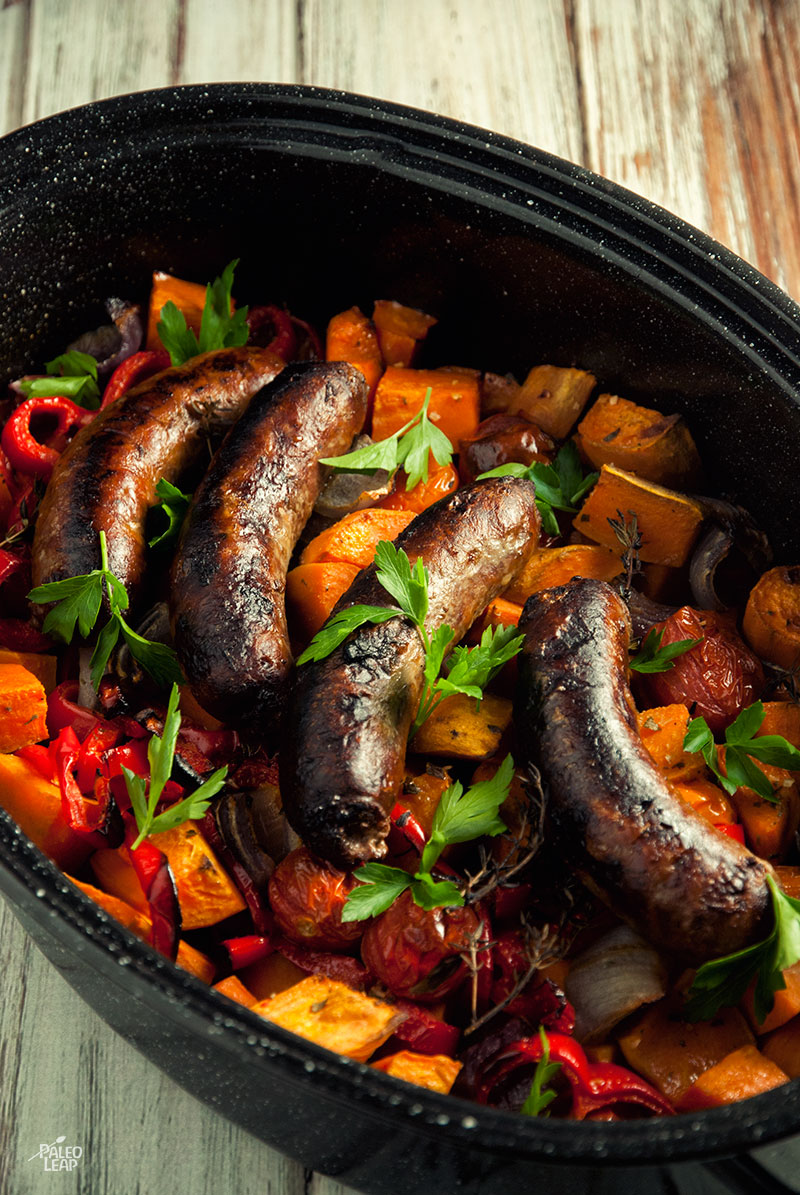 What's your favorite kind of sausage? Are you a bratwurst traditionalist? Would you rather have a spicy sausage like chorizo or merguez? Or do you branch out into liver sausage, blood sausage, and more adventurous varieties? Whatever your preference is, you can use it in this recipe – any kind of sausage from any animal will do fine. Just make sure you check the ingredients carefully for junk: don't ever rely on front-of-package claims like "natural" or "organic." Ideally, you'd want nothing but meat, fat, spices, and salt.
The classic problem with cooking sausages in the oven is that you lose all the delicious juices, but a quick bed of vegetables solves that: any drippings from the sausage get used to flavor the peppers and sweet potatoes, and it even cuts down on your prep time by making a side in the same dish.
This recipe is perfect for an easy dinner, but don't be afraid to make it for breakfast, either. It does take a while to cook, but it would be great for brunch on a weekend; just pop it into the oven and come back when the smell starts making your mouth water.
Simple Sausage Casserole Recipe

SERVES: 4 to 6

PREP: 20 min.

COOK: 45 min.
Values are per portion. These are for information only & are not meant to be exact calculations.
Ingredients
4 to 6 sausages
1 pint grape tomatoes
2 to 3 sweet potatoes
2 large bell peppers, chopped
1 large red onion, chopped
2 garlic cloves, minced
A few sprigs of fresh thyme
Sea salt and freshly ground black pepper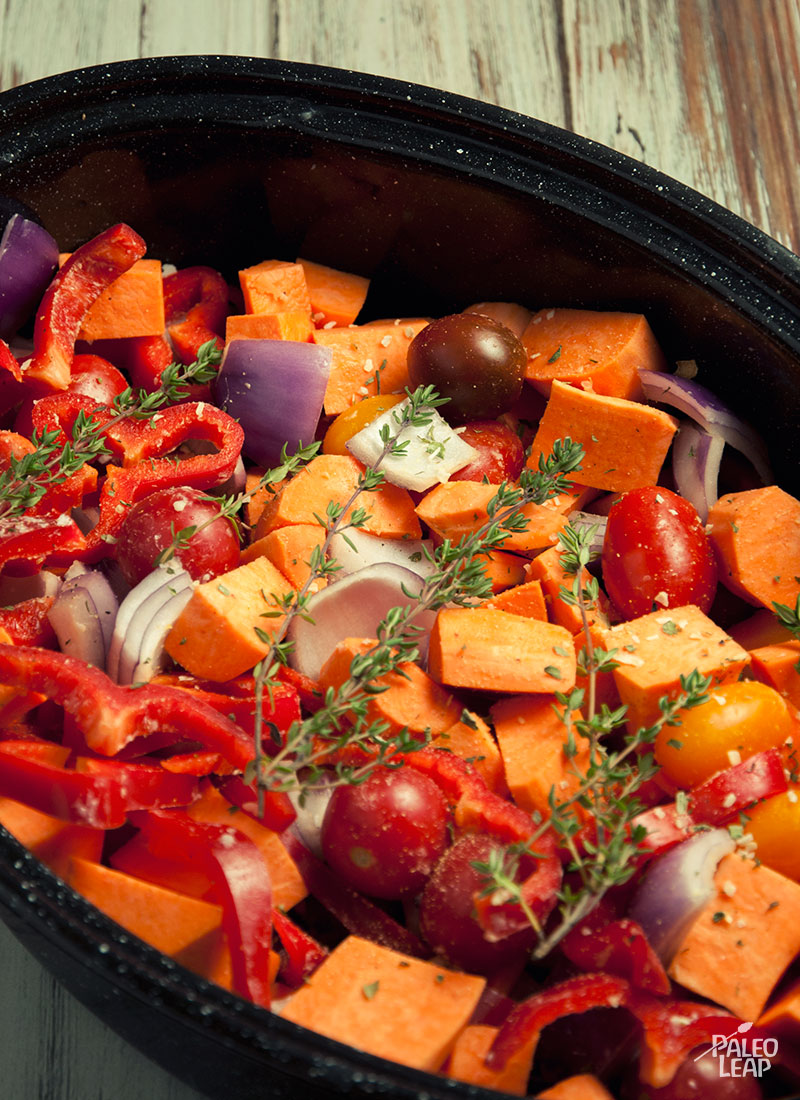 Preparation
Preheat your oven to 400°F.
Combine the grape tomatoes, sweet potatoes, bell peppers, red onion, and minced garlic in a large baking dish.
Brown the sausages on all sides in a skillet placed over high heat, about 1 to 2 minutes per side.
Place the sausages on top of the vegetables, toss in the thyme, and season everything to taste.
Place in the oven and bake for 40 to 45 minutes.