Tis the season to eat pumpkin, and whether you make this roasted version for a holiday meal, or a weeknight feast, it is going to be praised through and through.
To bring the biggest cheer, it is as much about the choice of pumpkin as it is about the spices, and we have the spice ratio worked out to near perfection.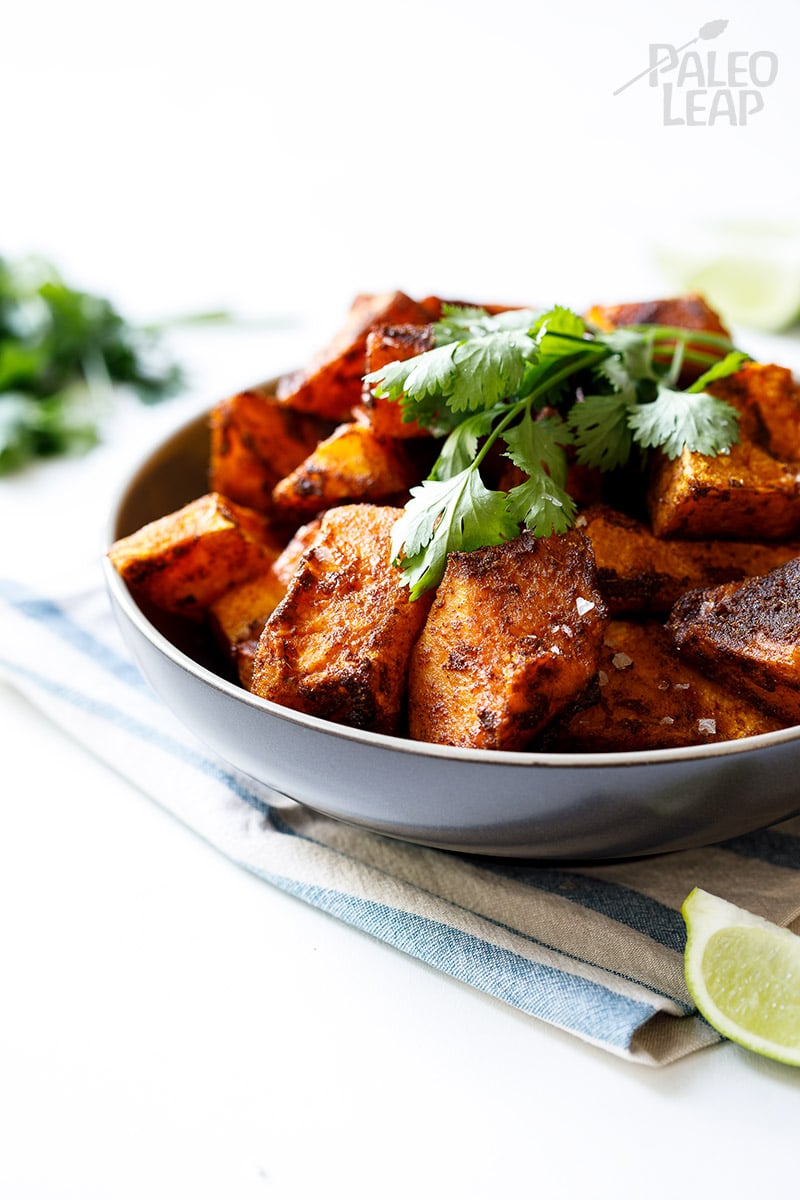 But what pumpkin or winter squash to choose for roasting? There are so many varieties available, and they come in all shapes, colors, and sizes - it can be confusing to know which one will taste the best.
Not all pumpkins are fit for baking, as they will become watery, as well as being stringy, and bland in flavor when cooked.
That being said, the optimal pumpkin/squash for baking must be decidedly sweet with dense flesh.
Gradually you will know from experience what tastes the best.
For pumpkins, look for those labeled as sugar or pie pumpkins.
Butternut squash works equally well as an amber cup or acorn squash, and the season is long, so there is plenty of time to try them all.
If you find yourself with a large pumpkin and have any leftover flesh to puree, then applesauce pumpkin cookies are a must-try! And it is always a good idea to scoop out the squash or pumpkin seeds and dry roast them, for they are loaded with nutrients and beneficial fats.
Spice-Roasted Pumpkin Recipe
4Prep: 15 minCook:45 min
Ingredients
1 lb. pumpkin, cut into large bite-sized pieces (sugar or pie pumpkins work best)
3 tbsp. cooking fat
1 tsp. garam masala
1 tsp. ground coriander
1 tsp. ground cumin
1 tsp. cinnamon
1 tsp. smoked paprika
2 tsp. salt
Black pepper, to taste
Fresh cilantro, to serve (optional)
Lime wedges, to serve (optional)
Preparation
Pre-heat the oven to 400 F.
Combine the pumpkin chunks with the oil and spices in a large roasting tray and coat well.
Place the pumpkin in the oven and allow to roast for 45 minutes or until the pumpkin is cooked through and starting to caramelize.
Remove from the oven and serve with fresh cilantro and a squeeze of fresh lime juice.
📖 Recipe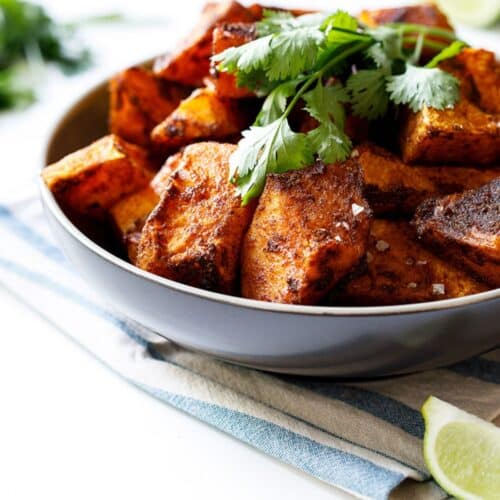 Spice-Roasted Pumpkin Recipe
Pumpkin spice is nice, but for an unbeatable pan of roasted pumpkin other spices will take center stage: garam masala, coriander, cumin, smoked paprika.
Instructions
Pre-heat the oven to 400 F.

Combine the pumpkin chunks with the oil and spices in a large roasting tray and coat well.

1 lb pumpkin,

1 tablespoon cooking fat,

1 teaspoon garam masala,

1 teaspoon ground coriander,

1 teaspoon ground cumin,

1 teaspoon cinnamon,

1 teaspoon smoked paprika,

1 teaspoon salt

Place the pumpkin in the oven and allow to roast for 45 minutes or until the pumpkin is cooked through and starting to caramelize.

Remove from the oven and serve with fresh cilantro and a squeeze of fresh lime juice.

Black pepper,

Fresh cilantro,

Lime wedges
Nutrition
Calories:
71
kcal
Carbohydrates:
9
g
Protein:
2
g
Fat:
4
g
Saturated Fat:
1
g
Polyunsaturated Fat:
2
g
Monounsaturated Fat:
1
g
Trans Fat:
0.04
g
Sodium:
593
mg
Potassium:
412
mg
Fiber:
1
g
Sugar:
3
g
Vitamin A:
9906
IU
Vitamin C:
10
mg
Calcium:
34
mg
Iron:
1
mg