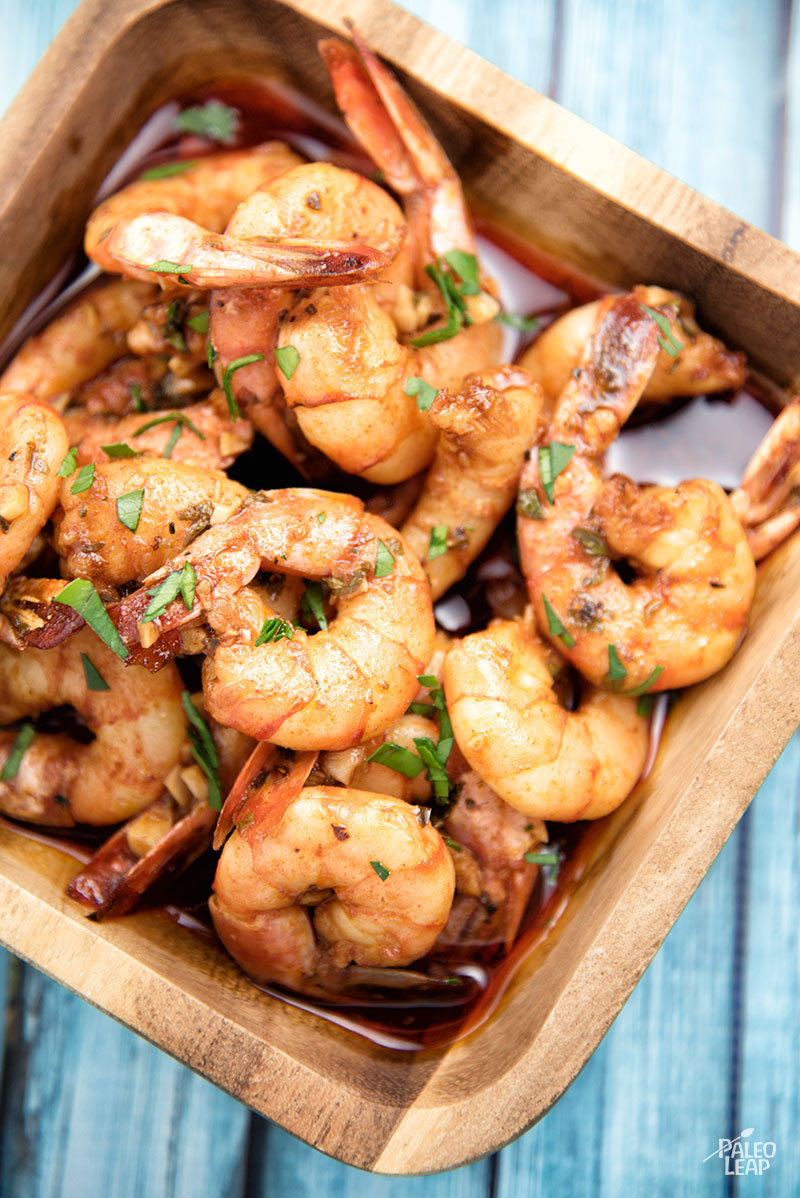 Forget about the watery cocktail sauce you get in the middle of store-bought shrimp rings: this spicy marinade adds a much bigger flavor. It's got coconut aminos and healthy cooking fats for a savory base, Sriracha and chili powder for heat, and an optional spoonful of honey if you like your spice with a little sugar.
Even better, it's actually very easy to get all that flavor from the oven to your mouth. Mix it up, throw the shrimp in to soak up the flavor, and then bake them until they're just done: it's an easy recipe that you can throw together for a fast appetizer, snack, or party tray whenever you want one.
When you're choosing shrimp, make sure to pick ones that were ethically harvested – working conditions for the people who process most shrimp are shockingly inhumane and not something you want to vote for with your grocery dollars. Check both the freezer case and the fresh seafood – often if you can't find the good stuff in one place, you'll be able to get it in the other. Then don't forget to peel the shrimp and remove the veins if necessary (this may or may not be already done for you), and start whisking up your marinade; soon you'll have a big bowl full of delicious, mouth-tingling shrimp to enjoy.
Spicy Shrimp Recipe

SERVES: 2

PREP: 15 min.+ 4 h.

COOK: 15 min.

Values are per portion. These are for information only & are not meant to be exact calculations.
Ingredients
1 lb. tiger shrimp, peeled and deveined
2 tbsp. ghee
2 tbsp. olive oil
2 tbsp. raw honey (optional)
1 tbsp. coconut aminos
1 tsp. chili powder
1 tsp. smoked paprika
1 tsp. dried oregano
2 tsp. Sriracha sauce
4 garlic cloves, minced
Juice from half a lemon
2 tbsp. parsley, chopped
Sea salt and freshly ground black pepper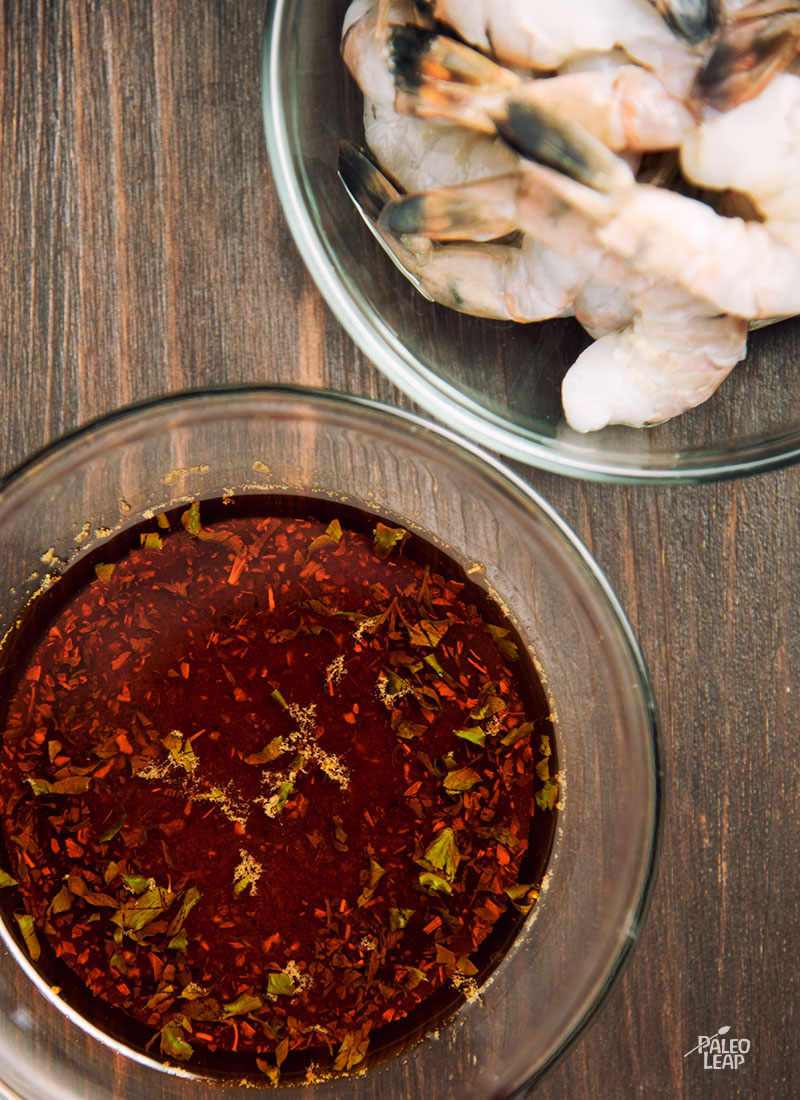 Preparation
Combine all the ingredients except for the shrimp in a saucepan.
Bring to a boil, then lower to a simmer and cook for 10 minutes.
Remove from the heat, season to taste, and let cool.
When the sauce is cool, combine with the shrimp in a bowl and toss until well coated.
Cover and refrigerate for 4 to 12 hours.
Preheat your oven to 400 F.
Place the shrimp on a baking sheet and bake in the oven for 10 to 15 minutes.