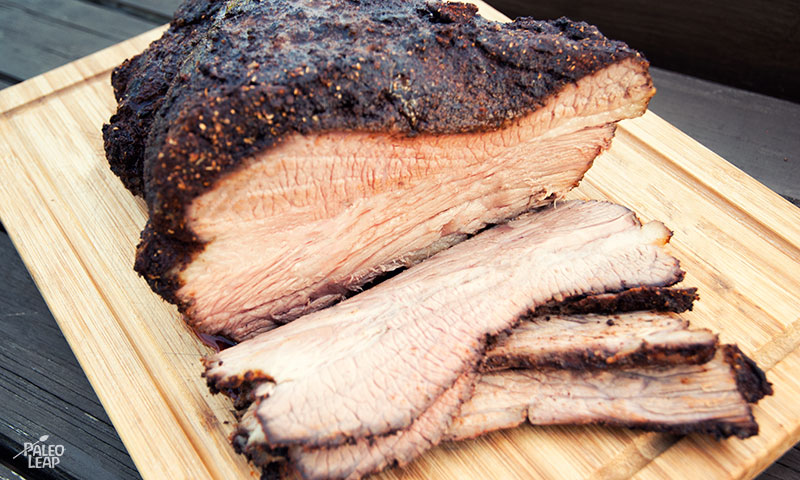 Brisket isn't the easiest cut of meat to approach, but done right it pays you back with a delicious, budget-friendly dinner. The trick is managing all the cartilage and connective tissue, which can easily turn tough and gristly if it's undercooked. That's actually a great health benefit – it provides some of the same gut-healing proteins that you'll get from bone broth – but it can make brisket something of a challenge to cook.
In this recipe, you'll manage that first by turning down the heat and leaving the meat in the oven until it's perfectly tender: this gives all the connective tissue time to melt into fall-apart-tender mouthfuls of perfectly seasoned meat. The time this takes will depend on the weight and thickness of your brisket – just check frequently and resist the urge to pull it out before it's done!
Serve your brisket with mashed potatoes if you're feeling traditional, or maybe a hot bowl of tomato soup. And because it's delicious cold as well as hot, brisket is a perfect recipe to make extras so you can bring them for lunch the day after. The generous amount of brisket in this recipe should give you plenty for dinner and leftovers, too: it's a perfect way to keep everyone fed even on a tight budget.
Texas-style Beef Brisket Recipe

SERVES: 6

PREP: 15 m. + 4 h.

COOK: 4 h.

Values are per portion. These are for information only & are not meant to be exact calculations.
Ingredients
6 to 8 lbs. brisket, untrimmed;
3 tbsp. chili powder;
1 tbsp. allspice, ground;
1 tbsp. celery seeds;
1 tbsp. coriander seeds, ground;
1 tbsp. garlic powder;
1 tbsp. mustard seeds, ground;
1 tbsp. dried oregano;
1 tbsp. smoked paprika;
1 cup beef stock;
Sea salt and freshly ground black pepper;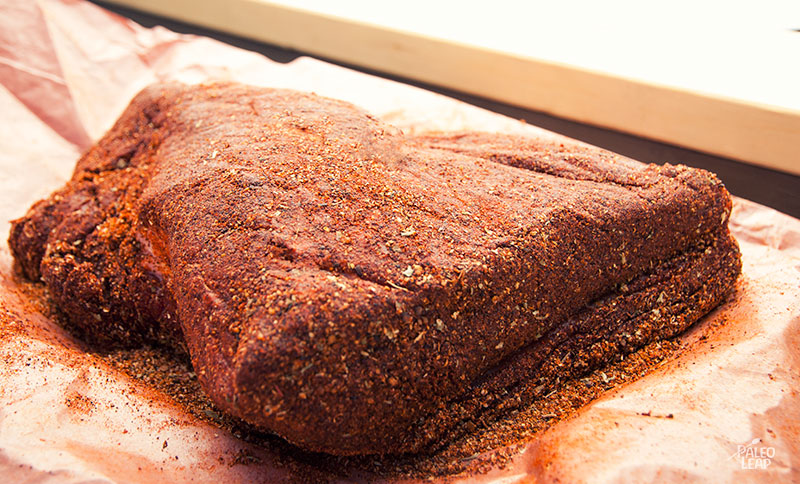 Preparation
Combine together the chili powder, allspice, celery seeds, coriander, garlic powder, mustard seeds, oregano, smoked paprika, and season to taste with salt and pepper.
Rub the entire brisket with the spice rub, wrap tightly in plastic wrap, and refrigerate for at least 4 hours or up to 24 h.
Preheat your oven to 350 F.
Place the brisket in a roasting pan and roast, uncovered, for 1 hour.
Add the beef stock to the roasting pan. Cover tightly and lower the heat to 300 F.
Cook for another 2 to 3 hours or until fork tender.
Once cooked, slice the meat thinly across the grain and serve.