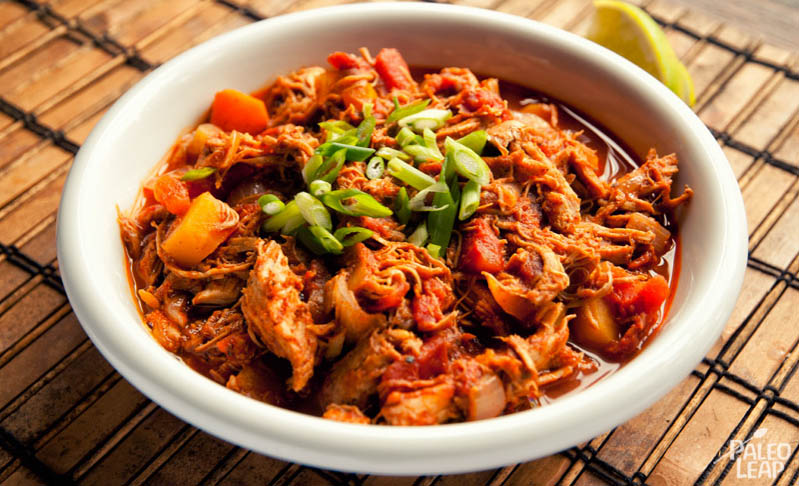 The life cycle of Thanksgiving leftovers really has two distinct phases. At first, everyone is excited to enjoy all the remnants of the holiday bird (or maybe just the ease of having so much pre-cooked food conveniently available), and competition over the mashed potatoes can get downright fierce. But after a few days, most people get pretty sick of eating so much turkey, and start regretting their decision to pounce on 5 pounds of meat after the feast was over.
Whichever stage of the leftover-fest you're currently at, this is the recipe for you. If you're still in the leftover-turkey honeymoon phase, chili is extremely quick to make since the meat is already cooked, and it's a perfect recipe for using up any odds and ends still clinging to the carcass. But if turkey is the last thing you want to eat right now, some chili is also a very smart recipe choice, since it freezes so well. Stick it in the freezer and forget about it until you're ready to enjoy it again.
You can also make this chili even if you didn't just roast up a huge bird (or if you don't have any leftovers); just bear in mind that if you're not using pre-cooked meat, you'll want to adjust the cooking time accordingly to make sure the turkey is thoroughly cooked.
Like most chili recipes, this one is very versatile. I like to add a root vegetable to replace the kidney beans found in a typical chili recipe, but there are so many different root vegetables that you have a lot of flexibility in picking what to add. This time, I used carrots, but feel free to raid your cupboards for anything you have on hand: celeriac, parsnip, sweet potato, or other roots would be just as tasty. Whatever you pick, it will add a mild sweetness that makes a very pleasant background for the spicy seasoning and perks up those odds and ends of turkey into a delicious and healthy lunch or dinner for a cold day.
Turkey Chili Recipe

SERVES: 4

PREP: 15 min.

COOK: 45 min.
Values are per portion. These are for information only & are not meant to be exact calculations.
Ingredients
3 to 4 cups of shredded, cooked turkey meat;
2 cups of carrots, sliced or diced;
2 cups onions, chopped;
2 bell pepper, chopped;
2 cups diced tomatoes;
2 tbsp. tomato paste;
4 garlic cloves, minced;
1 cup chicken or turkey stock;
2 tbsp. chili powder or to taste;
1 tbsp. ground cumin;
1 tbsp. dried hot red pepper flakes;
1 tsp. dried oregano;
Sea salt and freshly ground black pepper to taste;
Green onions, sliced (optional, for garnishing);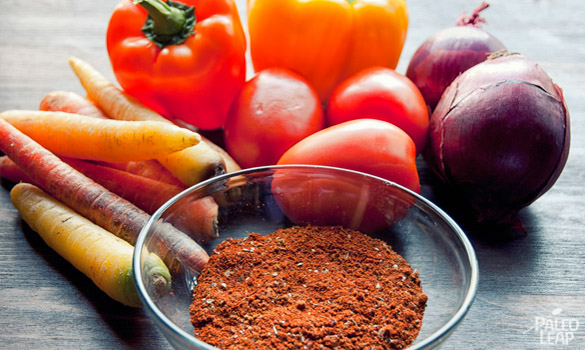 Preparation
In a large saucepan placed over a medium-high heat, melt some cooking fat and cook the onions, bell peppers and carrots until the onions are golden (about 5 minutes).
Add the garlic, chili powder, cumin, red pepper flakes, and oregano. Stir well and cook for a minute.
Add the diced tomatoes, tomato paste, chicken or turkey stock, cooked turkey meat, and season with salt and pepper to taste. Give everything a good stir.
Bring the chili to a simmer, then reduce the heat to low, and let it simmer, uncovered, for 30 to 45 minutes.
Serve warm with freshly sliced green onions on top.