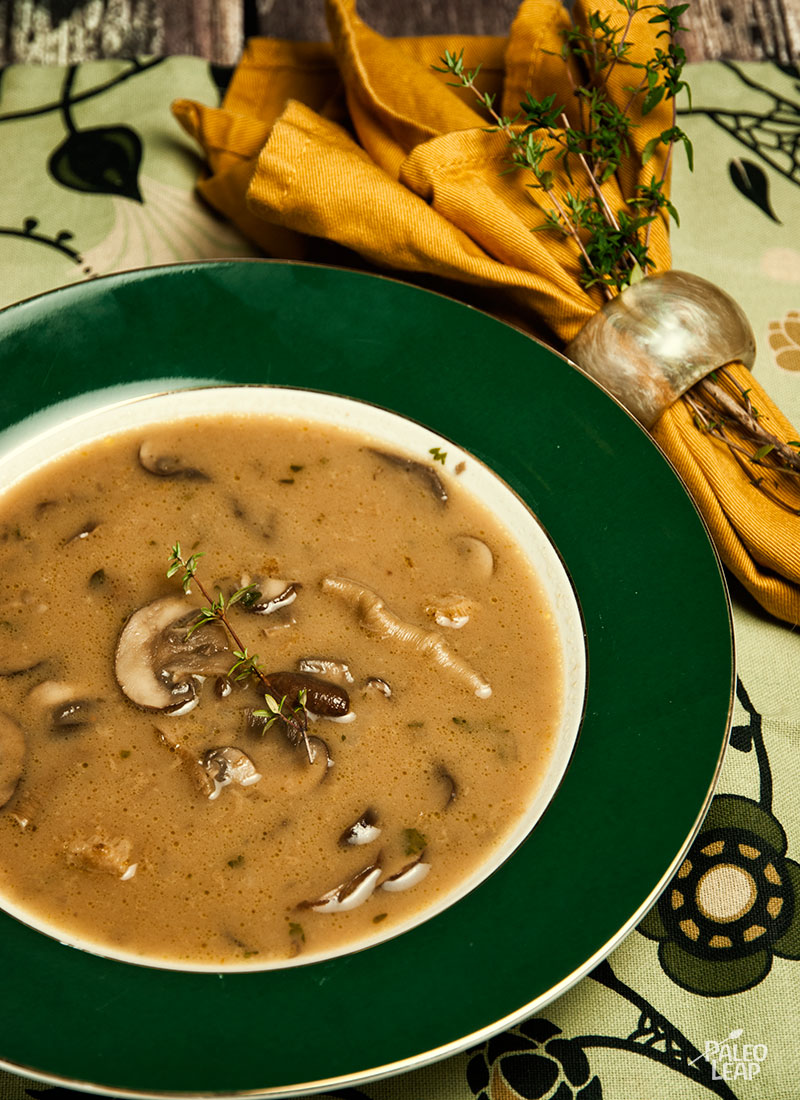 Fall might be best-known as the season for pumpkins and apples, but it's also the best time of year to get your hands on another delicious treasure: wild mushrooms. Wild mushrooms have a fresher taste than the typical varieties, and a greater variety of flavors: you can get wild mushrooms that you'd never get from a grocery store. Add that to the classic "rich" mushroom flavor, a creamy base, and some simple seasonings, and you've got all the makings of a very memorable soup.
Sometimes you can find wild mushrooms at the farmers' market or even a grocery store, or if you're feeling adventurous, you can pick them yourself (of course, it should go without saying that you should never just eat any random mushroom you pick up from the ground: get a good guidebook for your area and learn what you're doing before you go mushroom-hunting).
If you don't like wild mushrooms (or if you can't get them), you can always go with regular button mushrooms. The tapioca starch is also optional; it's there as a thickener, but if you don't mind the thinner texture of the soup without it, you can leave it off.
Enjoy this soup with some simple rosemary chicken, or whatever else is on the menu: it's so simple that it goes well with all kinds of main dishes.
Wild Mushroom Soup Recipe

SERVES: 4

PREP: 15 min.

COOK: 35 min.

Values are per portion. These are for information only & are not meant to be exact calculations.
Ingredients
1 ½ lb. mixed wild mushrooms, sliced;
2 large shallots, diced;
1 tbsp. fresh thyme;
7 cups chicken stock;
1 cup. coconut milk;
3 tbsp. ghee;
¼ cup parsley, chopped;
2 tbsp. tapioca starch; (optional)
Sea salt and freshly ground pepper;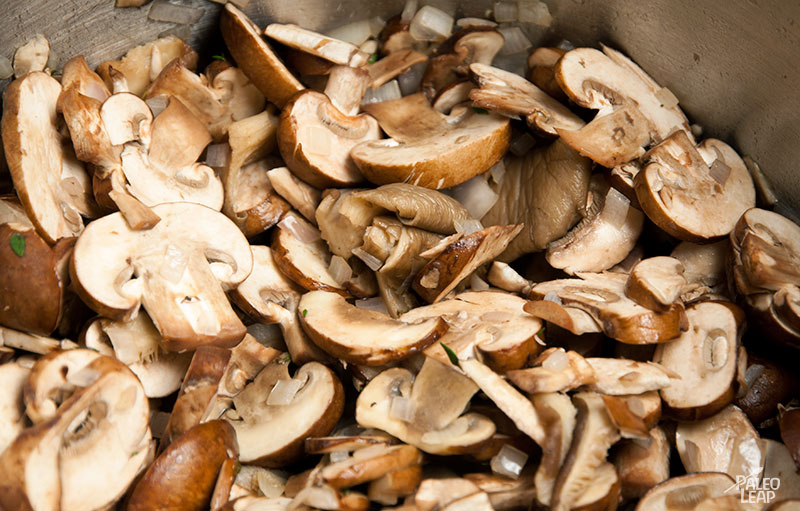 Preparation
Melt the ghee in a large saucepan placed over medium high.
Add the shallots and sauté for 3 to 4 minutes.
Add the mushrooms and thyme and cook for about 8 minutes.
Add the chicken stock and bring to a boil. Turn down the heat to medium-low, and let simmer for 15 minutes.
Stir in the coconut milk, season to taste, and let simmer for another 5 minutes.
Stir in the tapioca starch if you like your soups thicker.
Mix in the chopped parsley and serve.