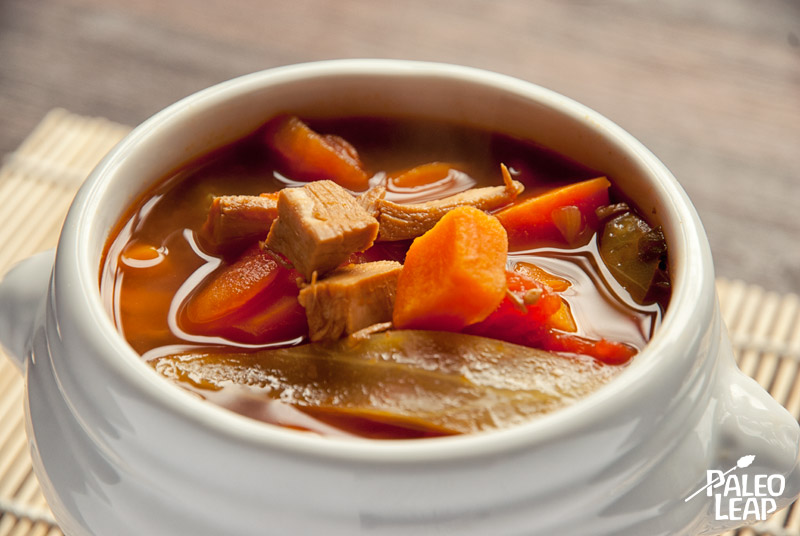 There are plenty of recipes more glamorous than vegetable soup. If you want something to win first place in a modernist cuisine competition, pick another recipe. But if you're looking for a trusty, belly-warming dinner that you can get on the table in half an hour, vegetable soup is a standby that won't let you down.
Just in time to use up any lingering turkey leftovers from Thanksgiving, this recipe continues the vegetable-soup tradition of winter vegetables in a thick, savory broth. Pop it on the stove and throw together a quick side salad while the windows steam up and the aroma of tomatoes and sage starts drifting from the pot. By the time the salad is done and the table is set, it'll be ready to pour into bowls (or a thermos bottle for a quick workday lunch).
I like adding cooked chicken or turkey to make the soup a little richer, but you could also throw in some ham or any other leftover meat in the fridge. This would be a wonderful surprise for an elderly relative or anyone else in your life who could use a little help with chores or housework right now, especially since it freezes very well – why not make a double batch and pass some healthy holiday spirit on to your neighbors?
Winter Vegetable Soup Recipe

SERVES: 4

PREP: 20 min.

COOK: 35 min.

Values are per portion. These are for information only & are not meant to be exact calculations.
Ingredients
1 red onion, chopped;
2 large carrots, chopped;
2 sticks celery, chopped;
1 medium sweet potato, chopped;
2 garlic cloves, minced;
1 can (28 oz.) diced tomatoes;
4 cups vegetable or chicken stock;
2 tsp. fresh sage leaves, chopped;
2 cups of cooked chicken or turkey;
A few cabbage leaves, shredded;
2 tbsp. clarified butter or other cooking friendly fat;
Sea salt and freshly ground black pepper to taste;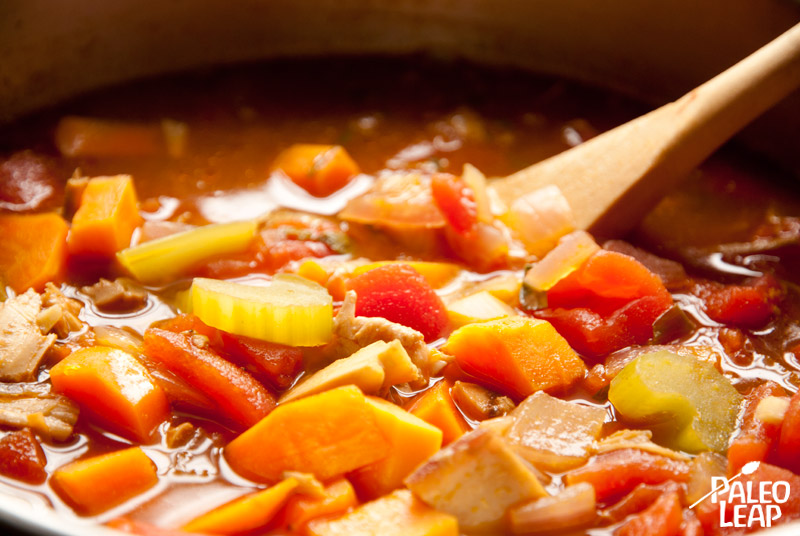 Preparation
In a large saucepan placed over a medium heat, warm the clarified butter and add the onion and the garlic. Cook 3 to 5 minutes or until onion starts to brown.
Add the carrots, celery, and sweet potatoes, and stir well and cook for 2 to 3 minutes.
Add the tomatoes, stock, and sage, season to taste, and bring to a boil.
Reduce the heat to a simmer. Cover and cook for 20 minutes.
Add the chicken or turkey and cabbage and cook for another 10 minutes.
Adjust the seasoning if necessary and serve warm.