Allow me to introduce you to the most mouth-watering, tender, and flavorful barbecue pork tenderloins you'll ever taste! These blackened and barbecued cuts of meat are perfectly cooked and bursting with a tantalizing flavor that will have you savoring each bite. But what really makes this dish stand out is the delicious marinade, which infuses the pork with a medley of zesty and aromatic spices.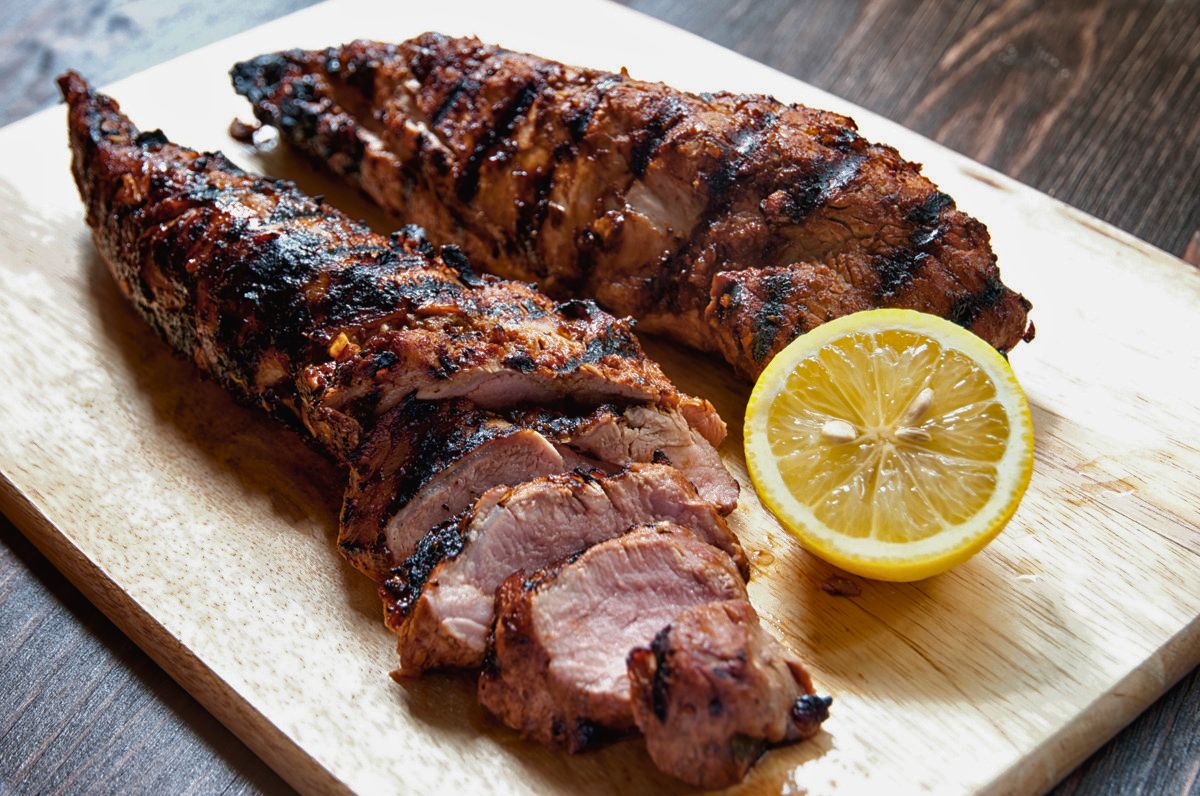 Jump to:
Barbecue Pork Tenderloins
These barbecue pork tenderloins are a fantastic addition to any paleo or keto diet or lifestyle. They are obviously high in protein, low in carbs, and packed with flavor. Plus, they are super versatile to serve alone, on a salad, in a wrap, or with your favorite side dishes.
To ensure the perfect, juicy, and safe-to-eat pork, it's important to cook it to an internal temperature of 145°F. And with this recipe, you'll have no trouble achieving that perfect temperature!
As for sides, you can't go wrong with some classic barbecue side dishes. I love dill potato salad with this, but if you need something keto, you could whip up a simple cucumber and chive salad instead!
Ingredients
Serves: 8 Prep Time: 10 minutes Rest Time: 4 to 8 hours Cook Time: 20 minutes
½ teaspoon cumin seeds
1 teaspoon fennel seeds
2 cloves
4 garlic cloves, chopped
1 tablespoon smoked paprika
4 tablespoon orange juice
1 tablespoon orange zest
1 bunch fresh thyme leaves, chopped
¾ cup paleo ketchup
6 tablespoon balsamic vinegar
4 lb pork tenderloins
2 tablespoon lemon juice
Sea salt and freshly ground black pepper, to taste
How to Make Barbecue Pork Tenderloins
Start by crushing the cumin seeds, fennel seeds, and cloves together with a coffee grinder or mortar and pestle. Then, add the crushed spices to a bowl with the smoked paprika, orange juice, lemon juice, orange zest, chopped garlic, chopped thyme leaves, ketchup, and vinegar. Whisk this together to create the marinade.
Season the pork tenderloins with salt and pepper on all sides, then rub them in the marinade. Place into a bowl with a lid, and marinate for 4 to 8 hours in the refrigerator.
When you are ready to cook the barbecue pork tenderloins, heat your grill. Once the grill is hot, you will place the pork tenderloins over direct heat for 15 to 20 minutes, turning them every 5 minutes for even cooking. They should be 145°F internally at the thickest point before serving.
Remove from the grill and let them rest for at least 5 minutes before slicing to serve.
More Pork Tenderloin Recipes
If you want more fun ways to add pork tenderloin to your menu, we have some delicious recipes below! There are tons of tasty ways to turn this succulent and sweet meat into a flavor-packed protein. Take a moment to check the recipes out, bookmark your favorites, print out the recipe, or even pin it to Pinterest to make soon.
📖 Recipe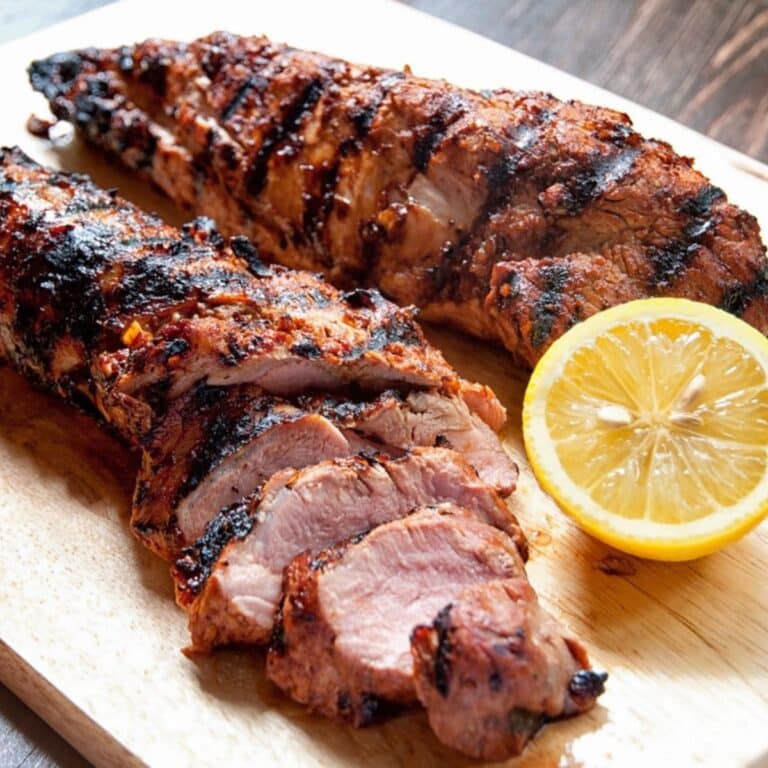 Barbecue Pork Tenderloins
This paleo-friendly barbecue pork tenderloin recipe is a must-try! Perfectly seasoned and grilled to perfection. Enjoy a healthy and flavorful meal.
Instructions
Start by crushing the cumin seeds, fennel seeds, and cloves together in a mortar and pestle. Once crushed, add the paprika, orange juice and zest, lemon juice, garlic, thyme, ketchup, and vinegar to the bowl containing the spices.

½ teaspoon cumin seeds,

1 teaspoon fennel seeds,

2 cloves,

1 tablespoon smoked paprika,

4 tablespoon orange juice,

1 tablespoon orange zest,

4 garlic cloves,

1 bunch fresh thyme leaves,

¾ cup paleo ketchup,

6 tablespoon balsamic vinegar,

2 tablespoon lemon juice

Season your pork tenderloins with salt and pepper, and then apply the marinade to them by rubbing it in. Let the meat marinate for at least 4 hours in the refrigerator, but no more than 8 hours.

4 lb pork tenderloins,

Sea salt and freshly ground black pepper

When ready to cook, place the tenderloins on a barbecue for approximately 15-20 minutes, rotating them periodically and applying some of the leftover marinade.

Once finished cooking, transfer the tenderloins to a platter and let them rest for 5 minutes before serving. Enjoy with freshly squeezed orange juice.
Notes
If your grill runs hot, you can cook this on indirect heat, for 20 to 30 minutes, watching the internal temperature with a thermometer. 
Fresh orange and lemon juice are recommended but you can use bottled or a jar of juice if needed, as long as there are no added preservatives. 
These can also be cooked in a grill pan or skillet over medium heat on the stove if needed. 
Nutrition
Serving:
8
g
Calories:
324
kcal
Carbohydrates:
12
g
Protein:
48
g
Fat:
8
g
Saturated Fat:
3
g
Polyunsaturated Fat:
1
g
Monounsaturated Fat:
3
g
Trans Fat:
0.1
g
Cholesterol:
147
mg
Sodium:
327
mg
Potassium:
1053
mg
Fiber:
1
g
Sugar:
9
g
Vitamin A:
584
IU
Vitamin C:
15
mg
Calcium:
34
mg
Iron:
3
mg