Coconut curry with chicken tops the list of Paleo curries, beating out Thai beef curry and chicken coconut curry drumsticks by a slight margin.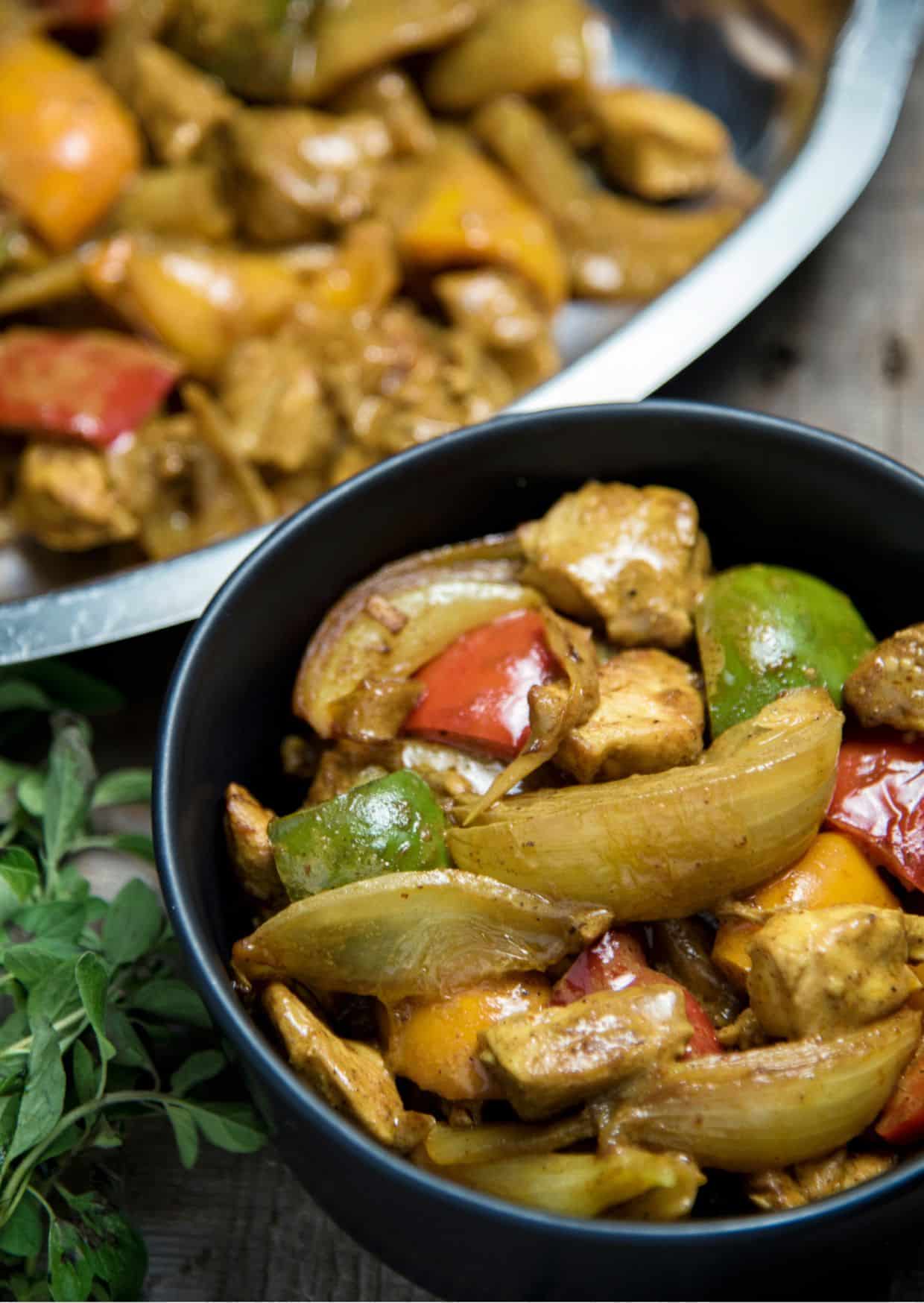 The aroma is enticing, the flavor is amazing, and everyone will be asking for seconds! In terms of ease, all curries fall into the "simple" category.
A handful of common ingredients, a well-used skillet, and half an hour are all that are necessary to create this scrumptious dish.
To make this coconut curry with chicken a success, you'll want to use full-fat coconut milk to make the sauce extra creamy.
But watch out, not all canned coconut milk has the best ingredients. If you can find coconut milk made from just coconuts and water, buy that one. Chances are, however, that the coconut milk will also contain guar gum and/or a sweetener such as a stevia.
If your local grocery store doesn't have the good stuff, consider buying it online and having it delivered in bulk - so that you have extra cans of coconut milk for a dessert of Paleo coconut vanilla ice cream when you need it most. That, you won't want to miss out on!
Curry is often served with rice, and while you may choose to indulge in white rice occasionally we have an alternative that is even better - cauliflower rice. Enjoy it once with this coconut curry, then enjoy it again and again.
Chicken Curry With Coconut Milk Recipe
Serves: 4 Prep: 15 min Cook: 20 min
Ingredients
1 ½ lbs. skinless, boneless chicken breasts, cut into cubes
1 large onion, sliced
1 bell pepper, cored and chopped
1 ½ cups full-fat coconut milk
2 garlic cloves, minced
2 tsp. chili powder
2 tsp. curry powder
½ tsp. ground turmeric
2 tbsp. coconut oil
Sea salt and freshly ground black pepper
Preparation
Melt coconut oil in a skillet over medium-high heat.
Sauté the onion and bell pepper until it starts to soften, 2 to 3 minutes.
Add the chicken and garlic, and cook until no longer pink, 4 to 5 minutes.
Sprinkle with all the spices and stir until well-coated. Season to taste with salt and pepper
Add the coconut milk, bring to a light boil, reduce the heat and simmer gently for 8 to 10 minutes.
📖 Recipe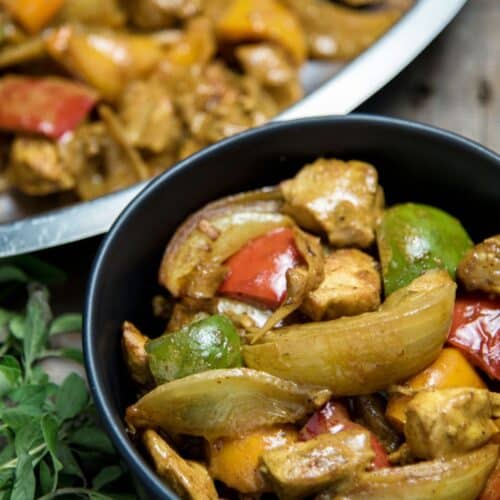 Chicken Curry With Coconut Milk Recipe
In about 30 minutes, your kitchen will smell absolutely amazing when you put a skillet of coconut curry with chicken to simmer on the stove.
Instructions
Melt coconut oil in a skillet over medium-high heat.

Sauté the onion and bell pepper until it starts to soften, 2 to 3 minutes.

1 large onion,

1 bell pepper

Add the chicken and garlic, cook until no longer pink, 4 to 5 minutes.

1 ½ lbs. chicken,

2 garlic cloves

Sprinkle with all the spices and stir until well coated. Season to taste with salt and pepper

2 tsp. chili powder,

2 tsp. curry powder,

½ tsp. ground turmeric,

Sea salt and freshly ground black pepper

Add the coconut milk, bring to a light boil, reduce the heat and simmer gently for 8 to 10 minutes.

1 ½ cups full-fat coconut milk
Nutrition
Calories:
621
kcal
Carbohydrates:
8
g
Protein:
34
g
Fat:
52
g
Saturated Fat:
30
g
Polyunsaturated Fat:
6
g
Monounsaturated Fat:
12
g
Trans Fat:
0.2
g
Cholesterol:
128
mg
Sodium:
173
mg
Potassium:
678
mg
Fiber:
2
g
Sugar:
2
g
Vitamin A:
1925
IU
Vitamin C:
43
mg
Calcium:
60
mg
Iron:
6
mg