Cocoa cinnamon baby back ribs may sound like an odd combination, but trust me when I say it is the perfect combination of sweet and savory. With a perfectly balanced spice rub that brings together the flavors of cocoa, cumin, cinnamon, and allspice, these ribs are sure to satisfy any craving. Plus, with a preparation that includes boiling before baking, they're easy to keep moist and tender.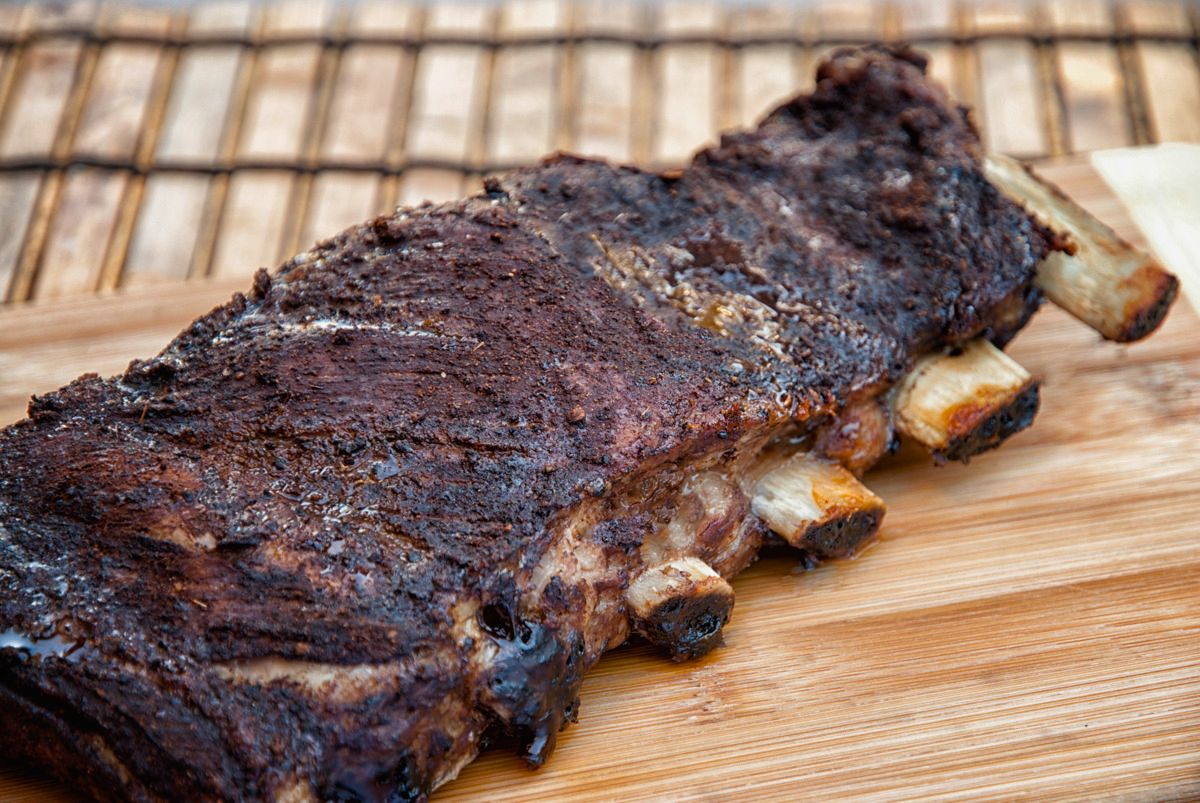 Jump to:
Baby Back Ribs
With a recipe that's perfect for paleo and keto diets, these ribs are a great option for anyone looking to eat healthier without sacrificing flavor. The sweeter meat of pork pairs wonderfully with the spices to give you a dish that creates a delicious flavor.
Baby back ribs are a great choice as the entree to your menu as they are loaded with protein and don't require a ton of extra ingredients to turn out perfect every time. Serve these alongside a keto broccoli salad recipe, or even a dill potato salad recipe for a perfect summertime picnic meal!
Ingredients
Serves: 4 Prep Time: 15 minutes Cook Time: 2 hours
2 racks pork baby back ribs, cut in half
1 tablespoon unsweetened cocoa powder
1 tablespoon ground cumin
2 teaspoon ground cinnamon
2 teaspoon sea salt
2 teaspoon freshly ground black pepper
1 teaspoon allspice
3 tablespoon cooking fat, beef tallow, lard, or bacon grease
How to Make Cocoa Cinnamon Baby Back Ribs
In a small bowl, whisk together the cocoa powder, cumin, cinnamon, salt, pepper, and allspice. Then set this aside.
In a large stockpot or Dutch oven, place the baby back ribs and cover them with water. Bring to a boil over medium heat, then reduce to low and let simmer for 1 hour.
After 1 hour, preheat the oven to 325°F/160°C. Then, line a baking sheet with aluminum foil.
Remove the ribs from the boiling liquid and place them onto the lined baking sheet. Rub them with the cooking fat. Then, rub them all over, coating both sides completely.
Turn the rib's arc side down on the baking sheet, then cover them with another layer of aluminum foil. Place in the oven and cook for 30 minutes. Then, uncover the ribs and cook for 15 minutes. Turn the ribs over, and cook for an additional 15 minutes.
More Paleo Rib Recipes
Baby back ribs are a popular choice for everyone, whether you are following a specific dietary plan or not. This paleo rib recipe is a great choice for making and taking to your next summer barbecue event. Everyone will enjoy them, and you'll have a great alternative that fits your needs! Below are a few other rib recipes that are sure to please everyone at your next weekend barbecue.
📖 Recipe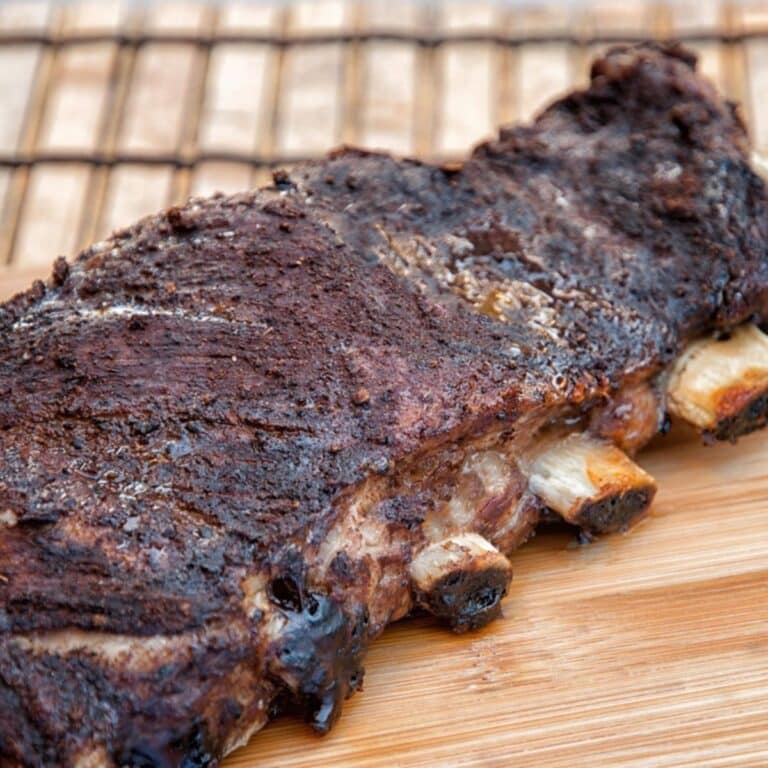 Cocoa Cinnamon Baby Back Ribs
Looking for a paleo-friendly twist on classic ribs? Try our Cocoa Cinnamon Baby Back Ribs recipe for a sweet and savory flavor explosion!
Equipment
Instructions
In a small bowl, mix together cocoa powder, cumin, cinnamon, salt, pepper, and allspice.

1 tablespoon unsweetened cocoa powder,

1 tablespoon ground cumin,

2 teaspoon ground cinnamon,

2 teaspoon sea salt,

2 teaspoon freshly ground black pepper,

1 teaspoon allspice

Next, prepare the ribs by placing them in a pot of boiling water, allowing them to simmer for an hour.

2 racks pork baby back ribs

Preheat your oven to 350°F/160°C.

Arrange the boiled ribs on a baking sheet lined with foil and apply some cooking fat. Afterward, generously rub the ribs with the cocoa and cinnamon spice mix, and place them on the baking sheet arc side down, covering them with another sheet of foil.

Bake in the preheated oven for 30 minutes before removing the top layer of foil and continuing to cook for another 15 minutes. Flip the ribs over and cook for a final 15 minutes
Notes
Using bacon grease as the cooking fat will add an additional layer of richness to the ribs. 
For added flavor, you can also place applewood chips or similar on the baking sheet with the ribs as they bake. 
Nutrition
Serving:
4
g
Calories:
422
kcal
Carbohydrates:
3
g
Protein:
28
g
Fat:
34
g
Saturated Fat:
10
g
Polyunsaturated Fat:
10
g
Monounsaturated Fat:
12
g
Trans Fat:
0.3
g
Cholesterol:
98
mg
Sodium:
1290
mg
Potassium:
419
mg
Fiber:
2
g
Sugar:
0.1
g
Vitamin A:
61
IU
Vitamin C:
0.3
mg
Calcium:
78
mg
Iron:
2
mg