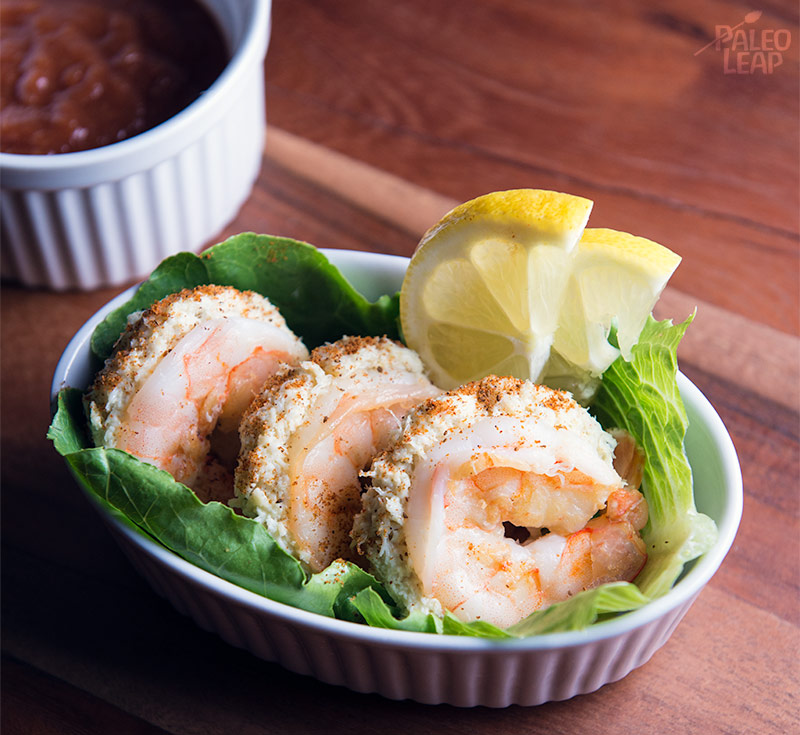 Shrimp and crabs are two strange creatures, but boy do they taste good when combined together. Don't get fooled by the sophisticated look of this appetizer either, it's still very easy to prepare and not as expensive as many would think. Not only is it very tasty, but it's also highly nutritious, thanks to the high zinc, selenium and phosphorus content of both shrimp and crabmeat.
Raw and unprepared shrimp can often require quite a bit of work, with the peeling and the deveining that needs to happen. Here though, we'll go for pre-cooked wild shrimp to keep this recipe quick to prepare as a last minute appetizer. Using pre-cooked frozen shrimp doesn't change the final flavors or nutritional profile, as long as you avoid the farmed variety. We went for the simple route for the crabmeat as well by opting for the canned wild caught variety.
The most involved part of this recipe is actually is preparing the mayonnaise. As we saw though in the mayonnaise, revisited post, making your own mayo doesn't have to be a strenuous culinary exercise and the result is quite rewarding and tasty.
Serve the final shrimp appetizers on top of lettuce with lemon wedges and cocktail sauce on the side and you'll surely please and impress your guests.
Crab Stuffed Shrimp Recipe

SERVES: 5-6

PREP: 25 min.

Values are per portion. These are for information only & are not meant to be exact calculations.
Ingredients
1 lb cooked wild shrimp (large ones are best);
1 6oz. can of lump crabmeat (well-drained);
2.5 tbsp Paleo mayonnaise;
1/4 tsp poultry seasoning;
1/8 tsp black pepper;
Old Bay seasoning (optional);
Preparation
If the shrimp is frozen, thaw according to the package. Slice the back of the shrimp starting from the top all the way to the tail. Make sure not to go all the way through but deep enough to hold the crabmeat.
In a small bowl combine the well-drained crabmeat, mayonnaise, poultry seasoning, and black pepper. Note that the crab mixture should be on the dryer side, not overly wet from the mayonnaise.
Stuff each shrimp with the crab. Sprinkle with Old Bay Seasoning if you wish.
Serve with lemon wedges and cocktail sauce.