When the cold weather comes rolling in, there is nothing better than a steaming pot of soup to end the day.
Broccoli and carrot soup is a bowl of satisfying warmth that can sometimes feel like a lifesaver; in other words, it is a soothing and simple dish to make when all you really want to do is put your feet up and relax.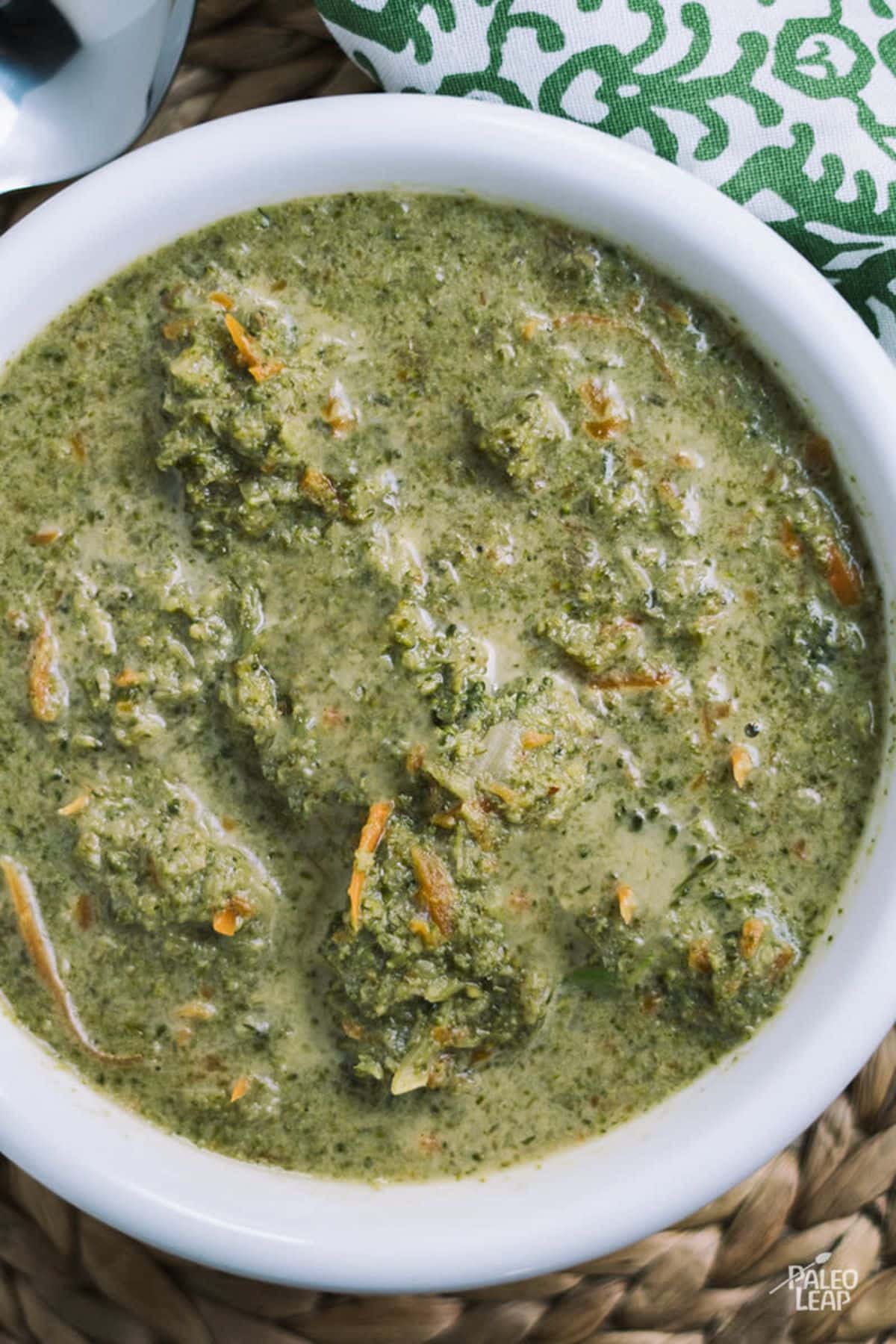 The best part is that you may already have these few ingredients on hand - broccoli, carrots, and leeks. If you don't, you can readily pick them up on your way home from work.
And you already know that it is good for your health when you shop the outside aisles of the grocery store, so bonus points for eating a wholesome and nutrient-rich diet!
One can hardly eat enough broccoli; after all, it is a perfect sustenance foodstuff, and whether you prefer it blended, roasted, or smothered in a creamy garlic sauce - you are going to love it.
If you are craving extra protein next to, or on top of, your bowl of broccoli soup, here is an idea to keep in mind: make a good-sized batch of slow cooker shredded chicken at the start of the week.
Not only will you have that quick addition of tasty meat for lunches whenever you desire a bite full of energy, but it also saves you the time and stress of having to know what's for dinner tonight. Use it as a savory topping, and get on with life!
Creamy Broccoli and Carrot Soup Recipe
Serves: 4 Prep: 20 min Cook: 35 min
Ingredients
6 to 8 cups broccoli florets
1 leek, sliced
1 carrot, shredded
2 garlic cloves, minced
3 to 4 cups vegetable stock
½ cup coconut milk
2 tbsp. ghee or coconut oil
Sea salt and freshly ground black pepper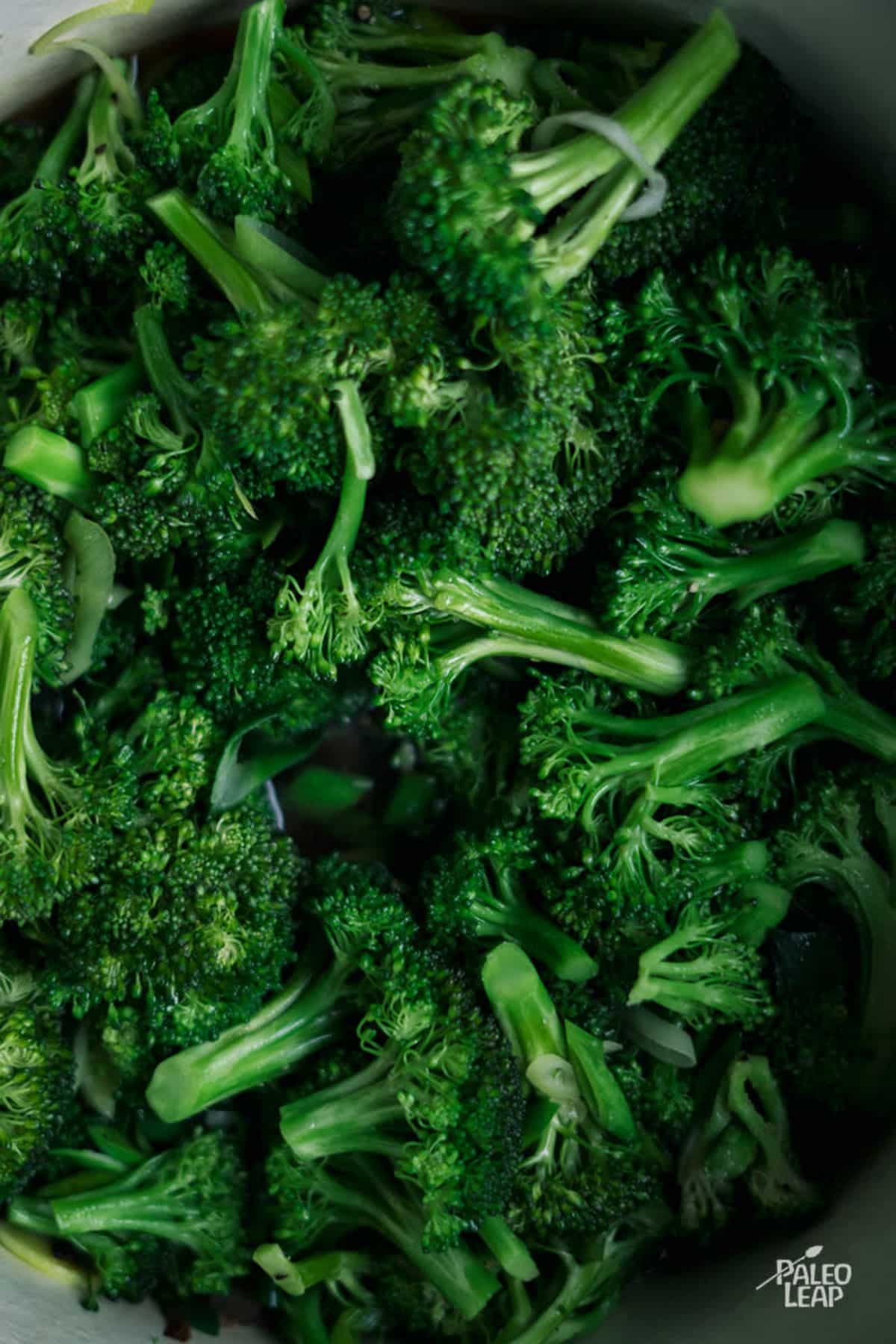 Preparation
Melt ghee in a large saucepan over medium-high heat.
Add the garlic and leek and cook until soft, 3 to 4 minutes.
Add the broccoli; cook for 4 to 5 minutes, stirring as needed.
Pour in the vegetable stock and shredded carrot.
Bring the soup to a simmer, cover, and cook for 15 to 20 minutes - or until broccoli is soft.
Purée the soup using an immersion blender.
Mix in the coconut milk, season to taste, add more coconut milk if the consistency is too thick, and simmer another 4 to 5 minutes.
📖 Recipe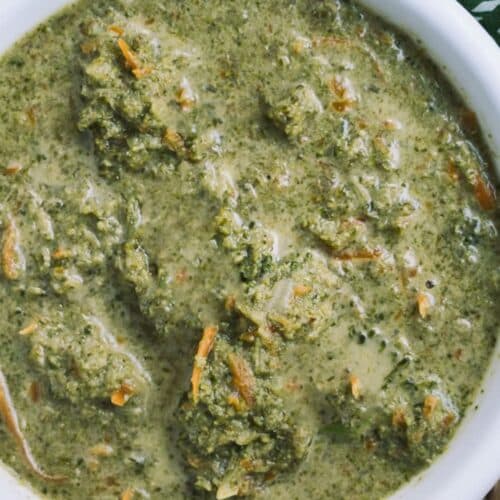 Creamy Broccoli and Carrot Soup Recipe
Creamy broths that are thickened with coconut milk and vegetable stock, are high up on our list of go-to soups. Broccoli and carrot is but one favorite.
Ingredients
6 to 8

cups

broccoli florets

1

leek

sliced

1

carrot

shredded

2

garlic cloves

minced

3 to 4

cups

vegetable stock

½

cup

coconut milk

2

tbsp.

ghee or coconut oil

Sea salt and freshly ground black pepper
Instructions
Melt ghee in a large saucepan over medium-high heat.

2 tbsp. ghee or coconut oil

Add the garlic and leek and cook until soft, 3 to 4 minutes.

Add the broccoli; cook for 4 to 5 minutes, stirring as needed.

6 to 8 cups broccoli florets

Pour in the vegetable stock and shredded carrot.

3 to 4 cups vegetable stock,

1 carrot

Bring the soup to a simmer, cover, and cook for 15 to 20 minutes – or until broccoli is soft.

Purée the soup using an immersion blender.

Mix in the coconut milk, season to taste, add more coconut milk if the consistency is too thick, and simmer another 4 to 5 minutes.

½ cup coconut milk,

Sea salt and freshly ground black pepper
Nutrition
Calories:
198
kcal
Carbohydrates:
17
g
Protein:
5
g
Fat:
14
g
Saturated Fat:
10
g
Polyunsaturated Fat:
1
g
Monounsaturated Fat:
2
g
Cholesterol:
19
mg
Sodium:
769
mg
Potassium:
588
mg
Fiber:
4
g
Sugar:
5
g
Vitamin A:
4145
IU
Vitamin C:
126
mg
Calcium:
90
mg
Iron:
2
mg