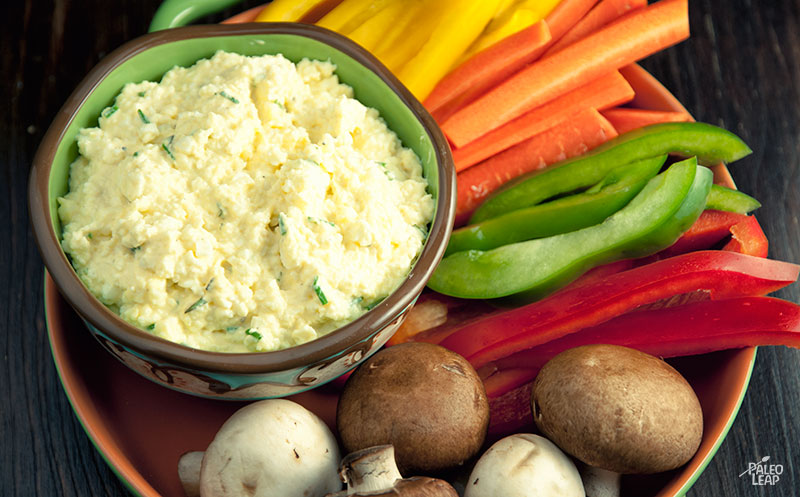 This fresh, herb-flavored egg dip is creamy enough to scoop up with your favorite veggie strips, but with just enough of a bite to keep it interesting. It's great for an afternoon snack, with plenty of healthy fat and protein to help tide you over until dinnertime – so much better than a handful of crackers or popcorn that would just leave you hungry again in half an hour. It's also perfect as an after-school snack for kids (not to mention a sneaky way to get them eating a few vegetables!).
You could always serve this dip with your favorite recipe for Paleo crackers, but an even simpler and easier alternative is to just use some dipping vegetables. A few ideas to get you started:
Pepper strips (any color)
Carrots (just chop up the big ones; it's cheaper than buying baby carrots)
Broccoli or cauliflower
Celery sticks
Cherry tomatoes (with a fork or toothpicks)
Cucumber slices
…or anything else you can think of! It's amazing how many dipping options people don't consider until they're forced to look beyond crackers. If you're feeding a crowd, just set out an assortment of different vegetables and watch them (and the dip) disappear!
Egg Salad Dip Recipe
Values are per portion. These are for information only & are not meant to be exact calculations.
Ingredients
4 hard-boiled eggs, peeled and coarsely chopped;
½ cup. homemade mayonnaise;
1 tsp. Dijon mustard;
2 tsp. fresh chives, minced;
2 tsp. fresh dill, minced;
¼ tsp. fresh basil, minced;
¼ tsp. garlic powder;
1 tsp. apple cider vinegar;
Sea salt and freshly ground black pepper;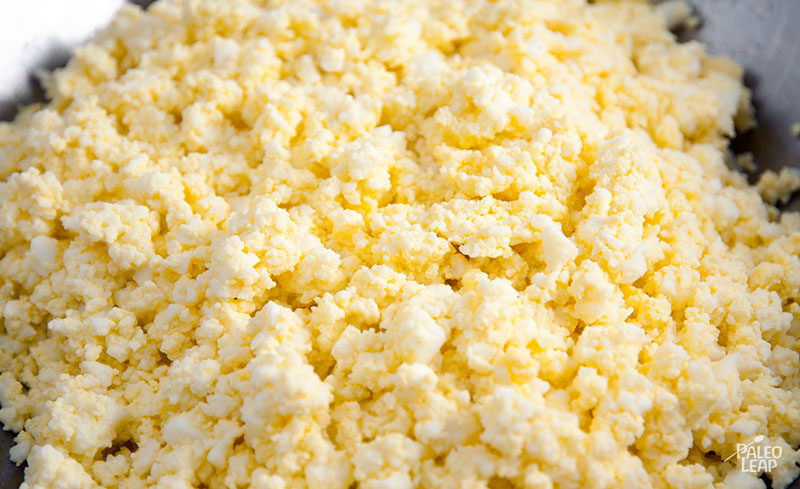 Preparation
Mash the eggs in a big bowl using a fork, or blend using a food processor.
Add all the remaining ingredients to the eggs, and stir until everything is well blended.
Season the salad to taste, give one last stir and refrigerate.
Serve chilled, with vegetables for dipping.