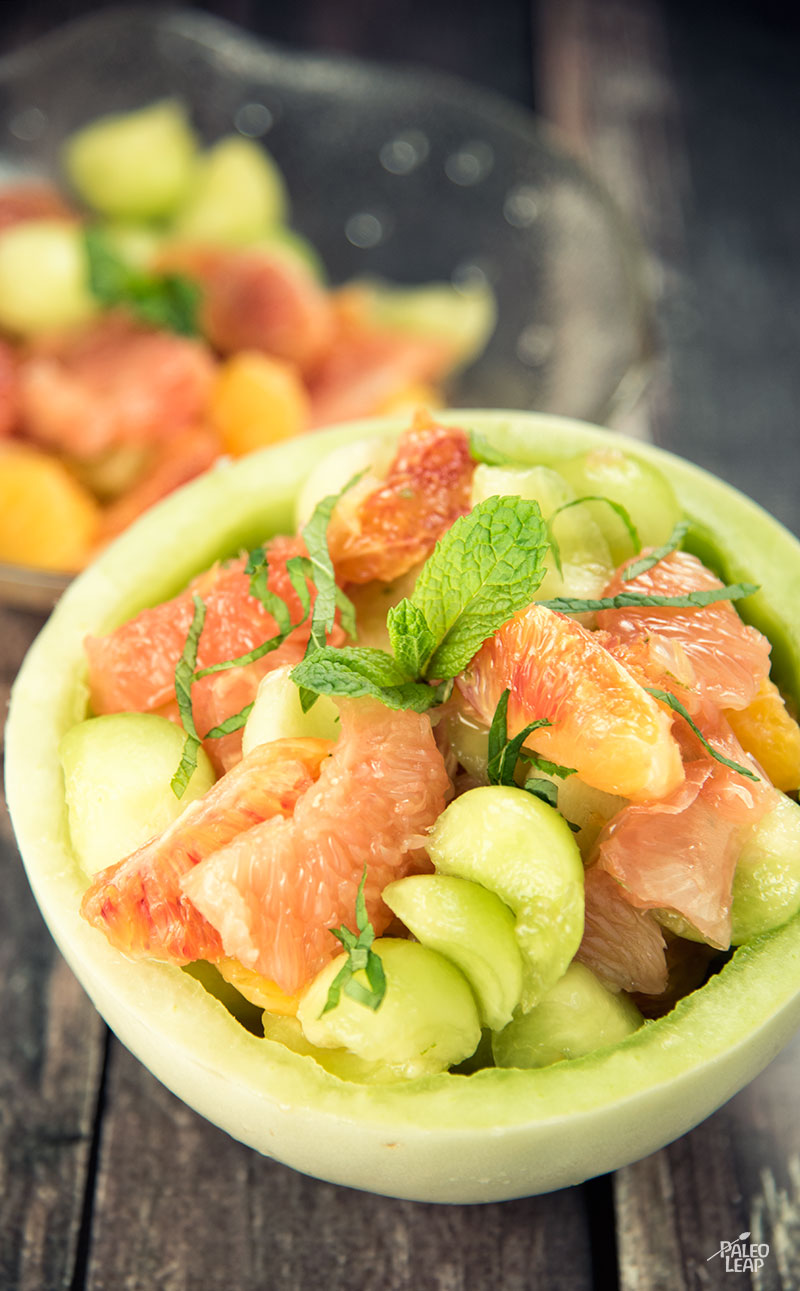 Here's a breakfast conundrum: grapefruit, orange, or melon?
Well, why not have them all? This fresh fruit salad combines the classic breakfast trio with a pair of blood oranges for color and some lime zest for a little extra zing. You could serve it inside a melon shell for an extra-fancy side, or just make a batch the night before and leave it in the fridge for a cool morning treat.
If you're not big on fruit in the morning, this would also make an easy and simple dessert, especially because you can prep it ahead of time so you don't have to worry about it while you're making dinner. Just pull it out of the fridge, sprinkle some mint leaves on top, and you're all ready to enjoy.
Grapefruit, Melon, And Orange Salad Recipe

SERVES: 4

PREP: 25 min.
Ingredients
1/4 honeydew melon, peeled and diced
2 pink grapefruit, peeled
2 oranges, peeled and segmented
2 blood oranges, peeled and segmented
Zest of ½ lime
Mint leaves, thinly sliced, for garnish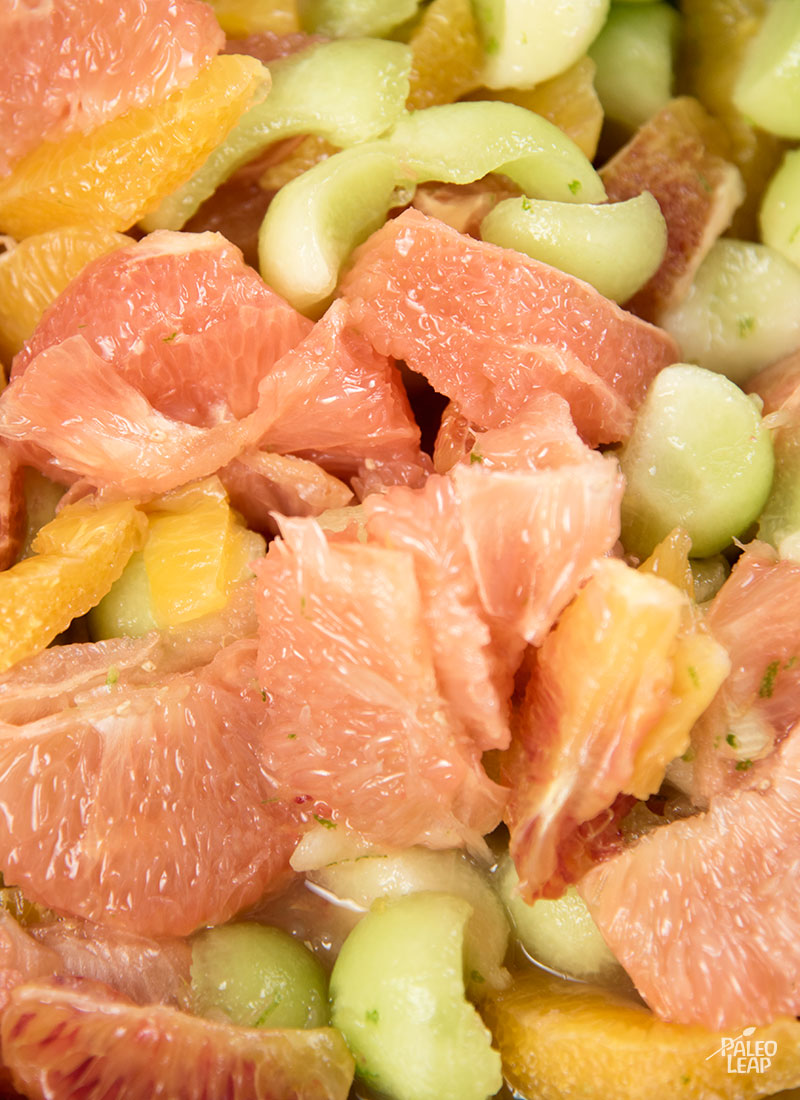 Preparation
Combine all the ingredients in a large bowl except for the mint leaves, and toss gently.
Refrigerate until ready to eat.
Garnish with mint leaves before serving.