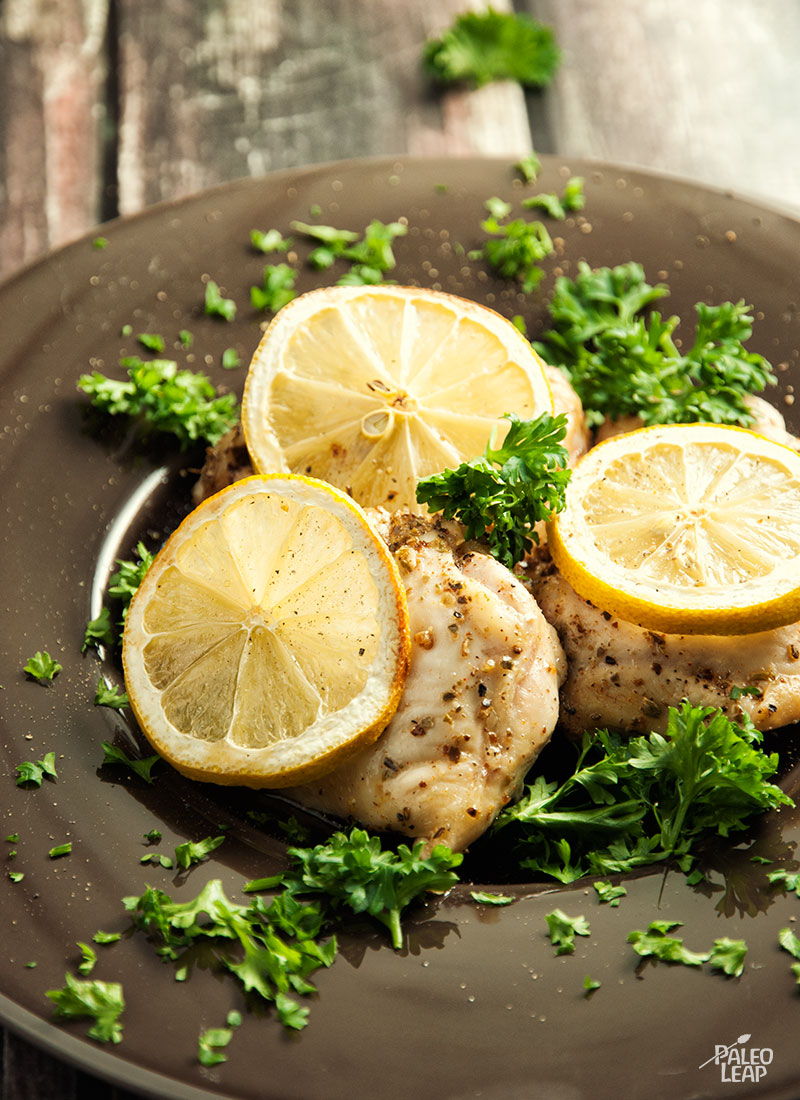 Do you need something tasty to eat, but your planner has enough to-dos to keep three people busy for a year? With a flexible marinating time and very little other prep required, this recipe is an answer to almost any schedule:
For a weeknight dinner: put the chicken in to marinate before work; take it out in the evening and cook.
For a weekend when you'll be running around: put it in whenever you have a minute, as long as it's at least 2 hours before dinner.
For the shift workers: put it in before you go to bed; take it out in the evening when you wake up and cook.
The marinade really does all the work for you, after that, you just have to put the chicken in the oven and you'll be ready to eat in less than an hour (if you marinate it in an oven-safe dish, you won't even have to worry about transferring it).
The convenience doesn't come at the expense of flavor, though! A tasty Greek seasoning blend in the marinade and some fresh lemon slices right in the baking pan give the chicken a nice fresh taste that also works perfectly for slicing up over salads later, if you have any leftovers. In fact, you could even make a big batch of this at the beginning of the week and have your lunch protein all pre-cooked: how's that for convenience?
Greek-Style Chicken Recipe

SERVES: 4

PREP: 15 min. + 1 h.

COOK: 30 min.
Values are per portion. These are for information only & are not meant to be exact calculations.
Ingredients
4 skinless, boneless chicken breast halves;
1 cup extra-virgin olive oil;
The juice from 1 lemon;
2 garlic cloves, minced;
½ tbsp. dried oregano;
¼ tsp. paprika;
1 or 2 lemons, sliced;
Sea salt and freshly ground black pepper;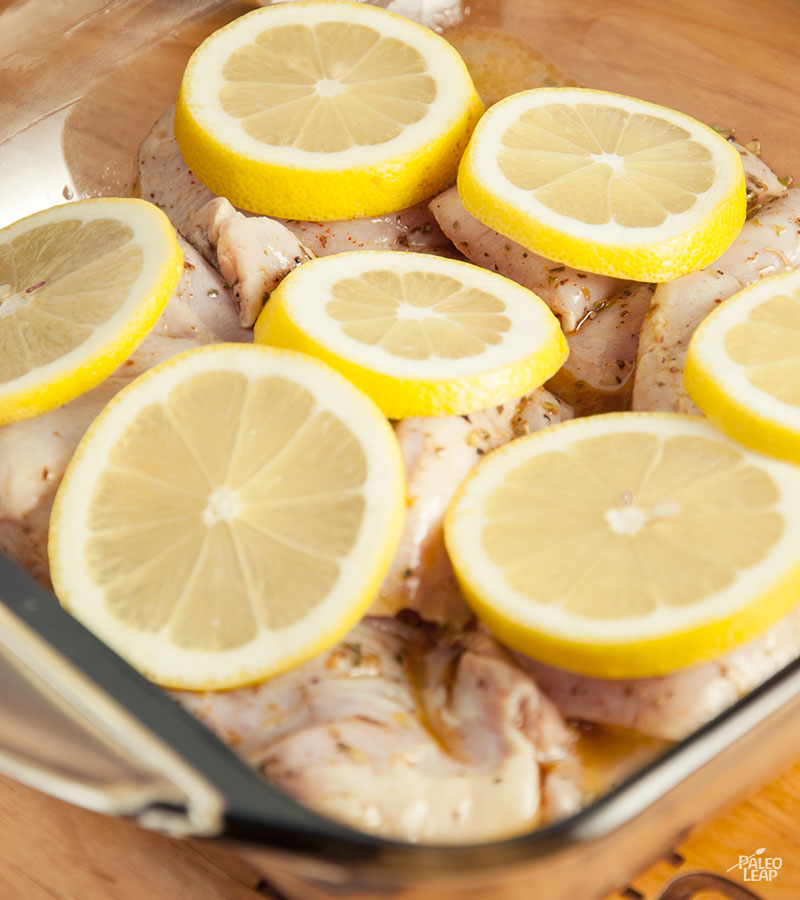 Preparation
In a bowl, combine the olive oil, garlic, paprika, lemon juice, oregano, and season with salt and pepper to taste.
Place the chicken in a marinating container (glass or plastic; no metal), and cover with marinade.
Cover and refrigerate for at least one hour or overnight.
Preheat your oven to 400 F.
Place the chicken in a roasting pan, and cover each piece with a slice of lemon.
Place in the oven and bake for 30 to 40 minutes.