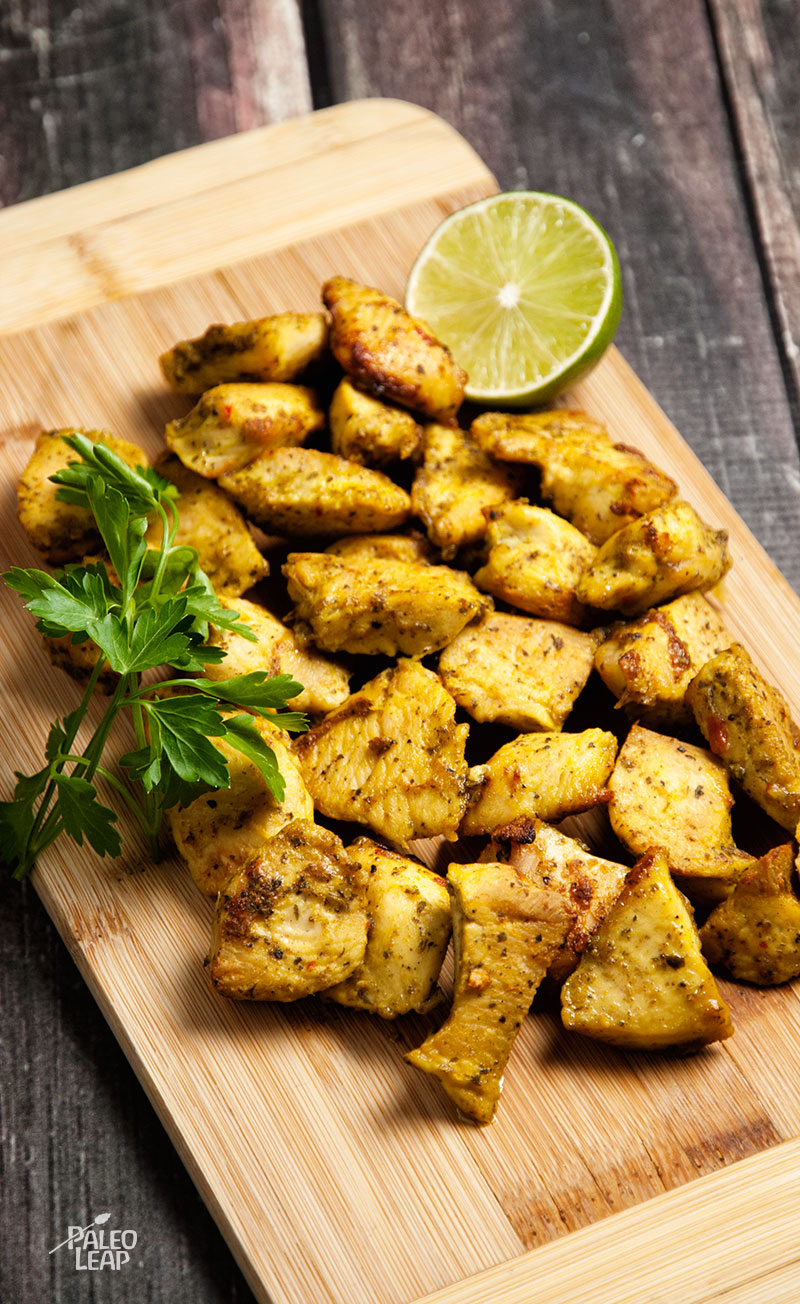 These Indian-spiced chicken bites are flavor-packed finger food at its best. The spicy coconut milk marinade gives them just the right combination of rich texture and heat, and quickly slipping them under the broiler after baking browns the edges beautifully. They're great tossed over a salad for a different flavor, chopped up into an omelet, or simply served over a bed of cauliflower rice or roasted vegetables with some hot pickle.
Garam masala might be unfamiliar if you're not used to cooking with Indian spices, but it's nothing scary; it's just a blend you can buy at any grocery store. If you don't see it with the other spices, check the ethnic foods.
The recipe is quick enough to make on a weeknight if you put it in to marinate in the morning; just come home, pop it in the oven, and half an hour later you'll have your dinner. If you have any leftovers, try them as a quick, protein-rich snack to power through the afternoon slump or an easy lunchbox addition: it doesn't get much more convenient than "already bite-sized!"
Indian Style Chicken Bites Recipe

SERVES: 2

PREP: 15 min. + 2 hrs.

COOK: 25 min.
Values are per portion. These are for information only & are not meant to be exact calculations.
Ingredients
2 chicken breasts, cut into chunks
1 tbsp. fresh garlic, minced
1 tbsp. fresh ginger, grated
1 tsp. garam masala
1 tsp. ground dried red chilies
1 tsp. ground coriander
½ tsp. turmeric
1 cup coconut milk
Juice of 1 lime
Sea salt and freshly ground black pepper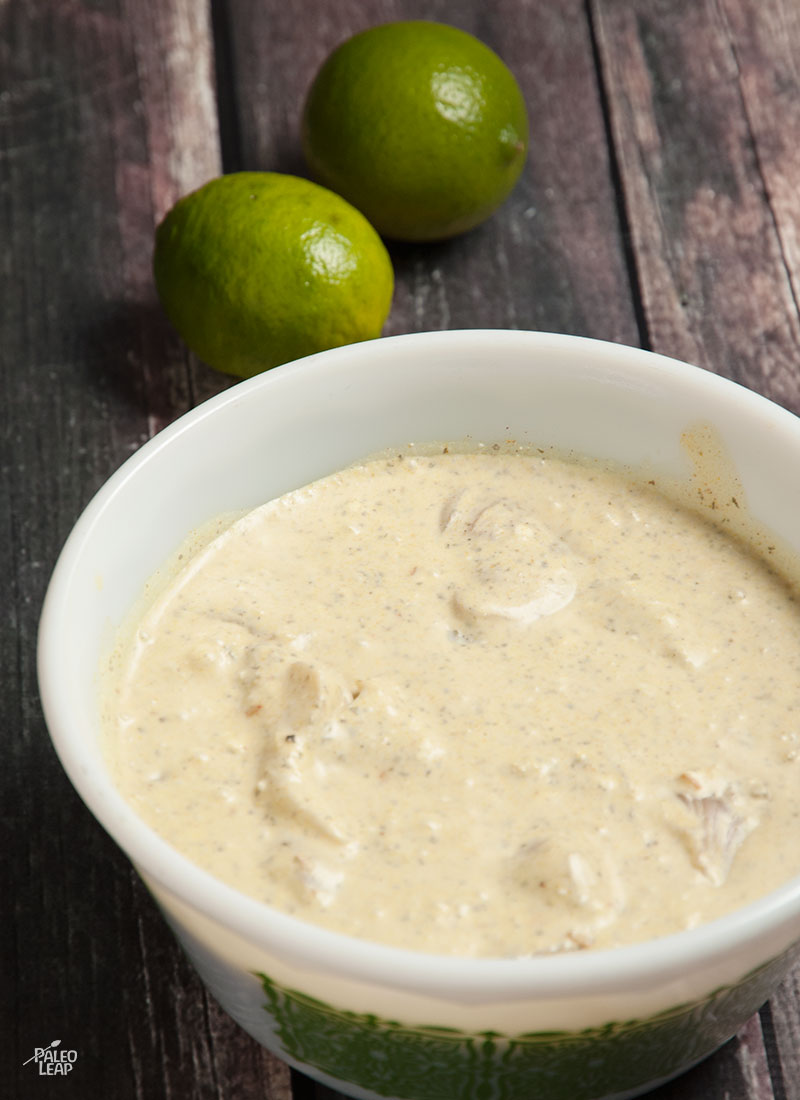 Preparation
Season all the chicken pieces to taste with sea salt and freshly ground black pepper.
Combine all the remaining ingredients in a large bowl and mix well.
Add the chicken to the mixture, stir until well coated, and marinate in the refrigerator for 2 to 12 hours.
Preheat your oven to 400 F.
Remove the chicken from the marinade, and place in a baking dish.
Bake in the oven for 20 minutes or until the chicken pieces are cooked through.
Flip the chicken pieces, broil on high for 5 to 6 minutes, and serve.