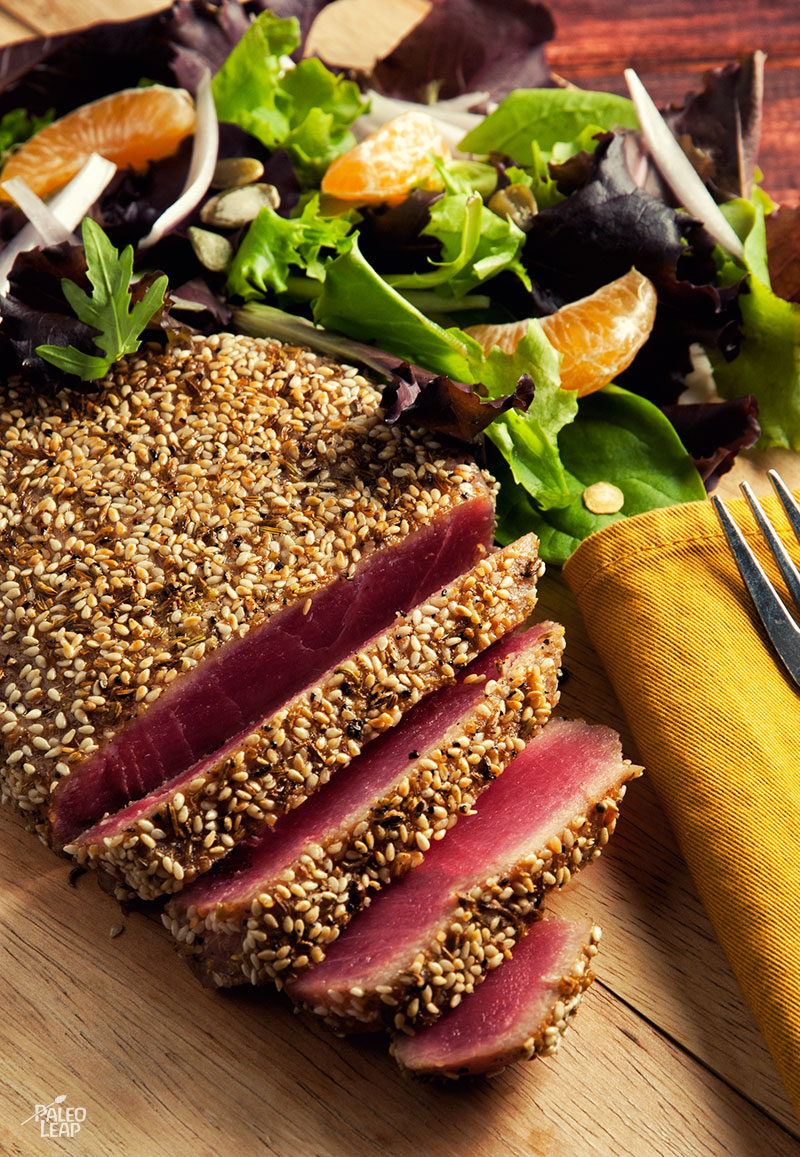 Tuna doesn't have to come out of a can! This simple recipe delivers lightly-seared tuna steaks crusted in sesame seeds and flavorful spices: crispy on the outside and still rare on the inside. It's elegant enough for a black-tie dinner if that's what you're cooking for, but delicious enough that you shouldn't wait for one to try it.
Of course, like all fish, tuna is extremely nutritious: it's rich in B vitamins and important minerals, most notably selenium. Selenium is especially important because it actually helps to protect against mercury toxicity – if you're avoiding tuna for fear of mercury, you might want to reconsider swearing off such a nutritious food when the fish itself has a built-in defense against mercury poisoning.
This would be a perfect recipe to serve with a light leafy salad, like this green salad with clementine dressing. It's a fresh alternative to steak and salad, and a nice way to appreciate tuna besides the usual canned versions without even demanding much more time than hauling out the can opener.
Sesame Spiced Tuna Recipe

SERVES: 4

PREP: 20 min.

COOK: 10 min.

Values are per portion. These are for information only & are not meant to be exact calculations.
Ingredients
4 tuna steaks, about 6 oz. each
1 tsp. fennel seeds
1 tsp. mustard seeds
1/4 tsp. black peppercorns
4 tbsp. sesame seeds
3 tbsp. coconut oil
Sea salt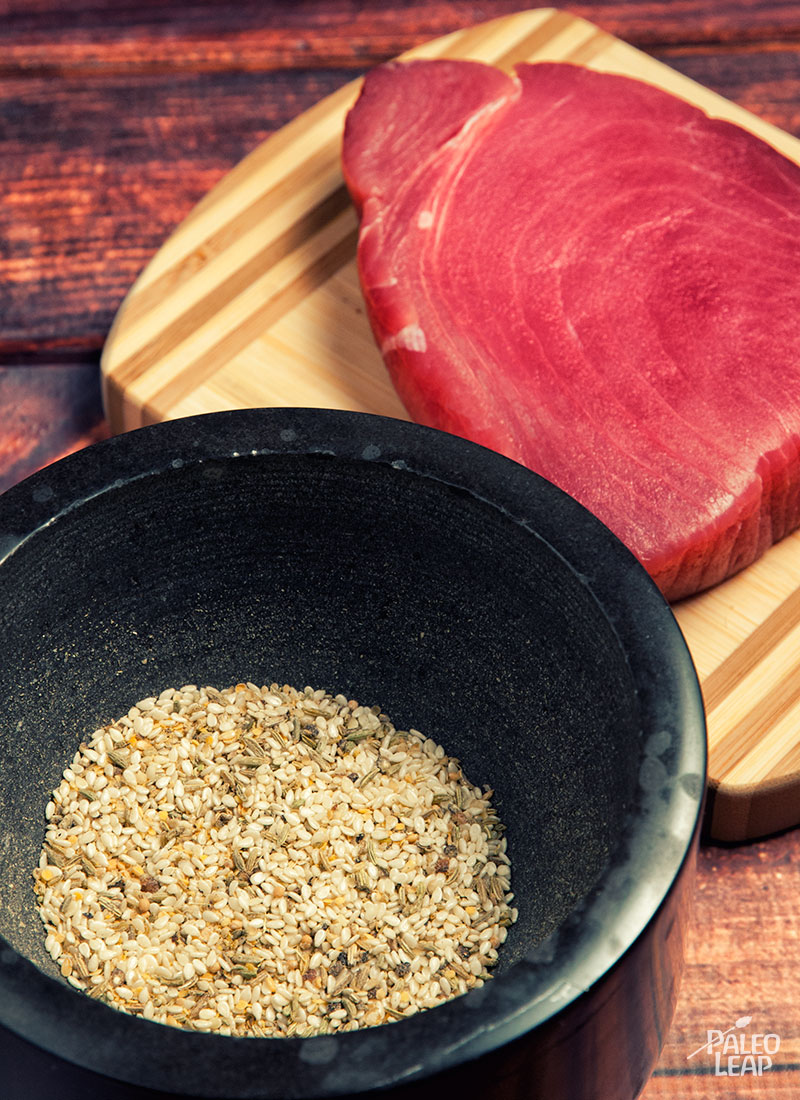 Preparation
Mix the fennel seeds, the mustard seeds, and peppercorns in a mortar.
Coarsely grind everything, add the sesame seeds, and season to taste with sea salt.
Spread the spice mixture evenly over the whole surface of a plate and press the tuna steaks into the mixture to coat.
Heat the coconut oil in a skillet placed over a medium-high heat.
Brown each tuna steak for 2 to 3 minutes per side or until they reach the desired doneness.