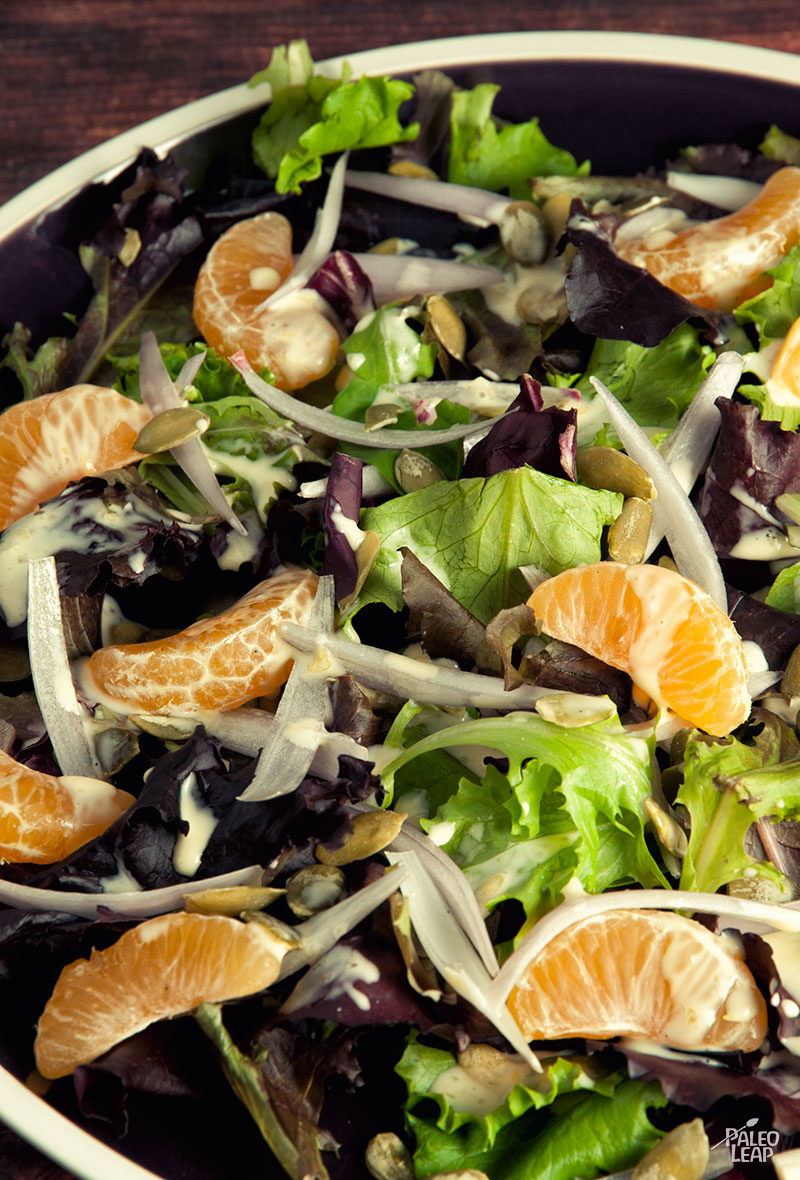 If you need something a little lighter to break up the holiday roasts, try this fresh salad with a crunchy pumpkin seed topping. The dressing is the perfect balance of citrus and mayonnaise, and the whole dish comes together in just a few minutes – it's perfect for a quick lunchtime side dish. And with the clementines taking center stage, it gives you a nice touch of winter flavor even in a pile of greens.
If you've never tried making your own mayonnaise, now is the time to do it: try it out in the salad dressing, and then try to stop yourself from putting it on everything else in the kitchen! It's really not that complicated – here's the basic recipe, and here are some additional tips if it doesn't quite work out the first time.
Salad itself doesn't make a meal, so pair this one with a quick protein like pan-seared scallops or a grilled chicken breast and a filling bowl of soup: dinner (or lunch) is served.
Green Salad With Clementine Dressing Recipe

SERVES: 4

PREP: 15 min.

COOK: 15 min.

Values are per portion. These are for information only & are not meant to be exact calculations.
Ingredients
4 cups mixed greens;
2 clementines, separated into segments;
1 shallot, thinly sliced;
1 tbsp. pumpkin seeds;
Ingredients for the clementine dressing
½ cup fresh clementine juice;
1 tbsp. apple cider vinegar;
¼ cup homemade mayonnaise;
Sea salt and freshly ground black pepper;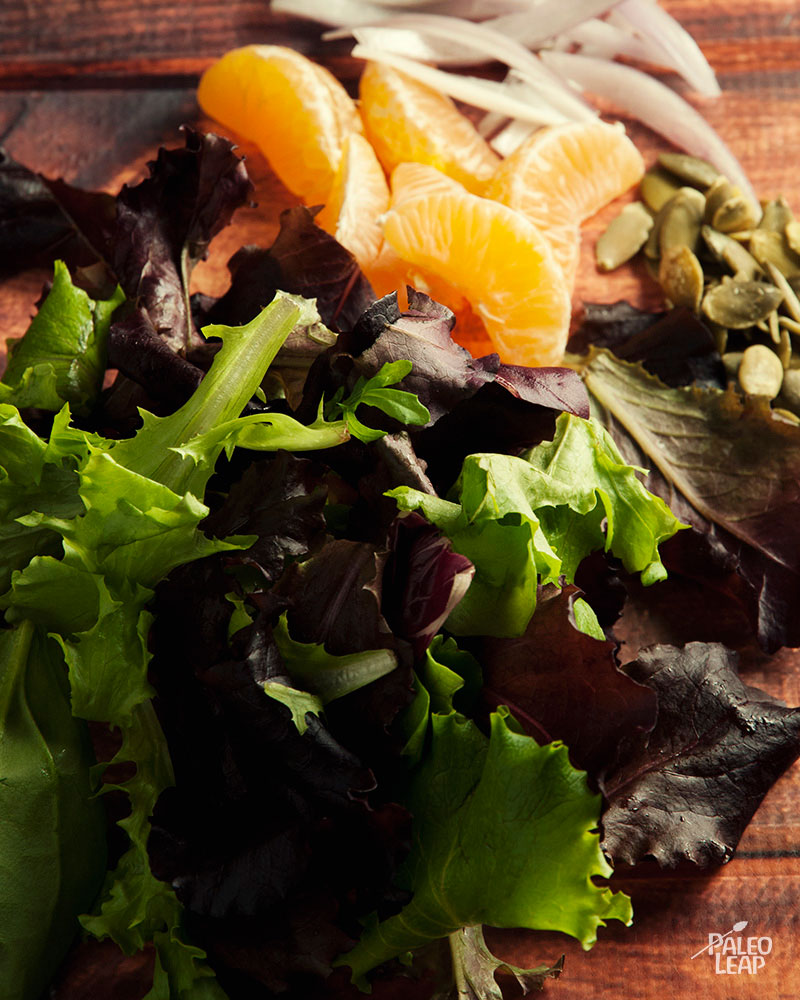 Preparation
Bring the clementine juice and vinegar to a boil in a saucepan. Reduce the heat and let simmer until reduced by half.
Wait until the clementine juice has cooled down; then combine with the mayonnaise and season to taste.
Divide the lettuce, clementine segments, shallots, and pumpkin seeds equally among your serving plates.
Drizzle with the dressing and serve.