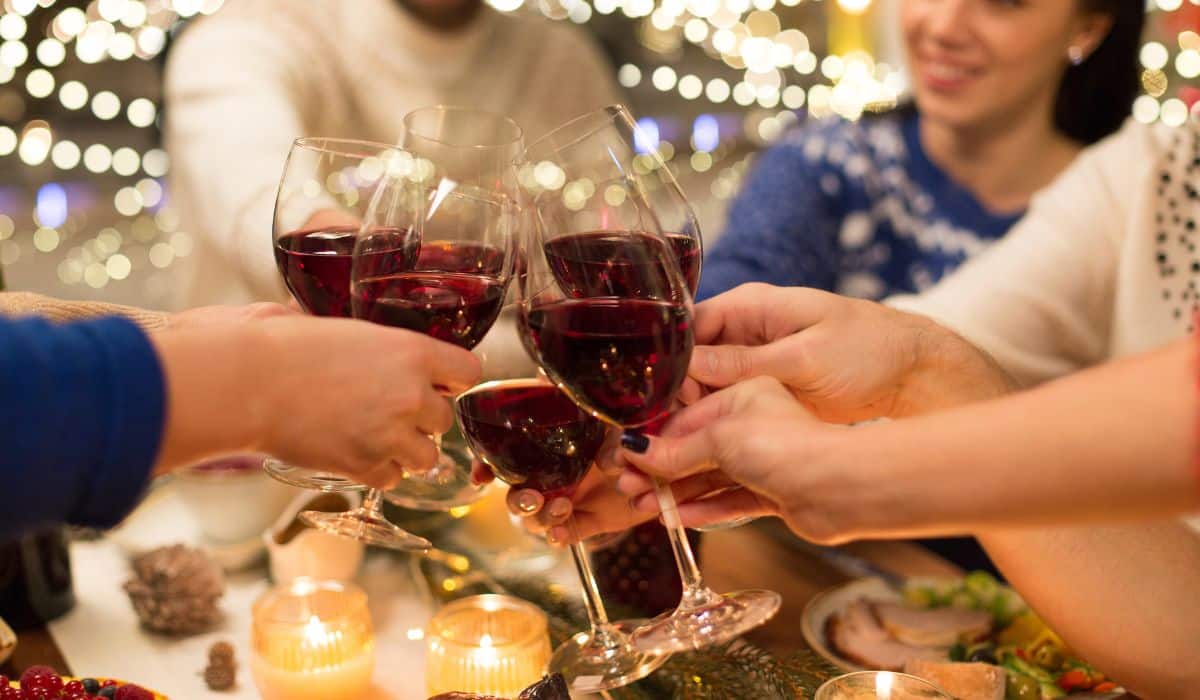 Do you eat Paleo or keto and still want to have a social life where you get to throw parties like everyone else? With food that everyone likes and you can also eat joyfully without any autoimmune flare-ups or blood sugar issues?
Or are you not Paleo/keto yourself and trying to find something you can serve at your party for a friend?
Welcome to your one-stop resource guide for Paleo and keto party snacks!
Lightning-quick guide to Paleo and Keto for confused friends and family
(Paleo eaters can skip this part)
Thanks for being awesome and considerate! If the Paleo/keto person in your life hasn't told you exactly what they eat, here's a very quick and admittedly oversimplified quick-start guide:
If they don't eat carbs and are always concerned with carb counting, but they will eat soy sauce, they're probably keto.
If they don't eat grains, beans, or soy sauce, but they will eat bananas and sweet potatoes, they're probably Paleo.
If they don't eat carbs AND they don't eat soy sauce, they're probably keto and Paleo.
All the options listed below are foods that most Paleo eaters would be OK eating at a party or special event (not necessarily for every day, but fine for a special occasion). Many of them are also keto-friendly, and the ones that aren't are clearly marked. To help the extremely tolerant and lovely souls managing multiple food preferences, we've also noted which treats are vegetarian and vegan.
1. Deviled eggs [PALEO, KETO, VEGETARIAN]
Most people don't want to spend a ton of time cooking little finger foods for their party, but deviled eggs are quick to make, easy to store, and simple to serve - plus they're a big hit with anyone who might be actually hungry and looking for some more substantial food to snack on.
Pick from a delicious recipe with bacon, with guacamole, or with crab and tarragon, if you want to get really fancy.
2. Fruit, cheese, and pork tray [OPTIONS FOR PALEO AND KETO]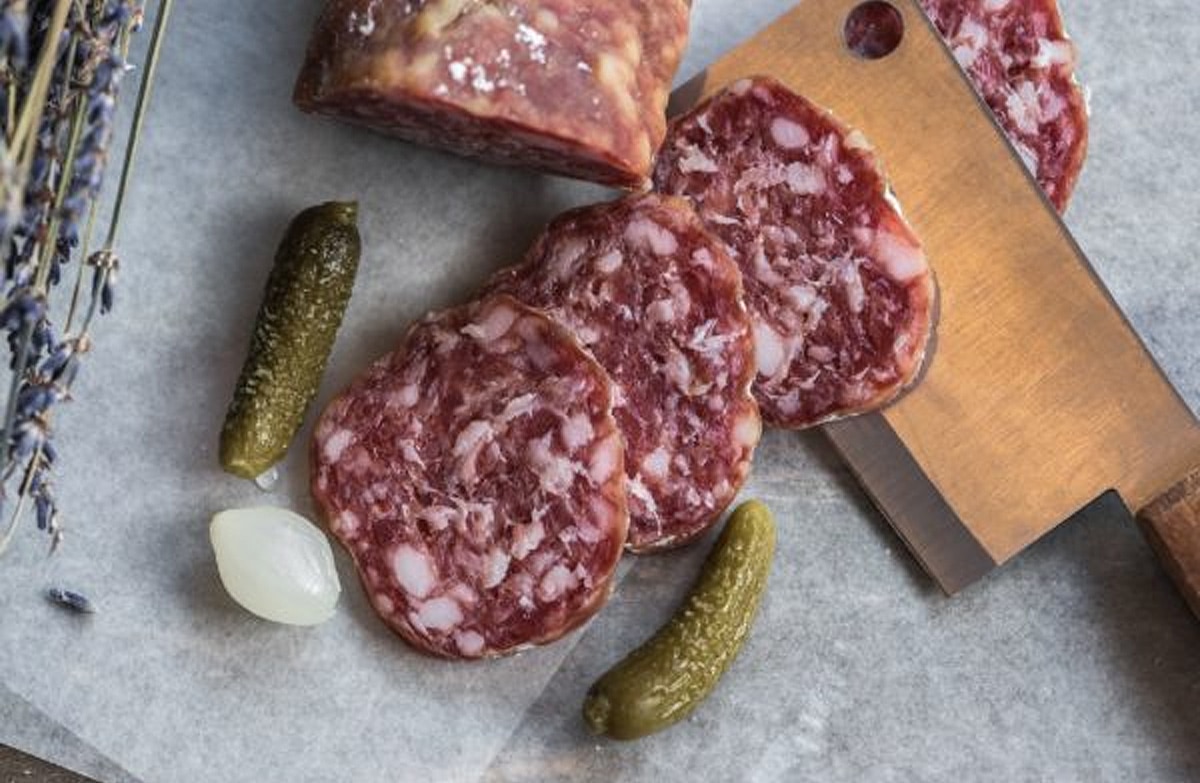 Depending on how committed your grocery store is to delicious pork products, you might find multiple types of salami, prosciutto, speck, and other tasty cured meats to choose from. Try to choose varieties with a minimum of unpronounceable ingredients - no bologna, no cheapo pepperoni, no "meat snack sticks."
Make up a platter with the cured meat, some dried fruit (apricots, mango, apple, anything you like), some cheese, and some pork rinds as a crunchy alternative to crackers (we reviewed some pork rinds here, if you need help picking a brand). Maybe add some grapes if you're feeling really fancy.
This type of setup lets everyone browse for what fits with their own diet, with a range of Paleo (fruit, meat, possibly cheese) and keto (meat, cheese) choices.
3. Crunchy nuts [PALEO, KETO, VEGETARIAN, VEGAN]
These are the original Paleo snack, and so easy to make at home - it's probably easier to quickly roast a batch of nuts in Paleo-friendly oil than it is to find one that's Paleo at the store.
Homemade option: Cayenne-Rosemary roasted nuts - you can adapt this recipe to use more or less any combination of herbs, spices, and nuts, so have fun with it!
Store-bought option: For keto eaters who don't care that much about Paleo, any kind of savory roasted nuts will probably be fine - just make sure you aren't getting something like praline pecans that are covered in sugar. For the strict Paleo folks, the big challenge will be getting nuts roasted in a Paleo-friendly oil. The Royal Hawaiian brand of macadamia nuts is available at most grocery stores and uses macadamia nut oil for the roasting. Failing that, look for "dry roasted" nuts without any kind of oil in the ingredients.
4. [NOT KETO] Dairy-free chocolate treats [PALEO, VEGETARIAN, VEGAN]
Dairy is a gray area on Paleo - some folks love it, others won't touch it. Play it safe with dairy-free chocolate and any vegans or lactose intolerant folks can also join in!
Homemade option: Chocolate coconut bites. (These are low-carb but not keto.)
Semi-homemade option: Sweet and salty chocolate bark. This recipe uses store-bought dark chocolate and peps it up a bit with some dried fruit and sea salt on top.
Store-bought option: any kind of dairy-free chocolate - preferably one with a minimal sugar content.
5. Fat Bomb Peppermint Coffee [PALEO, KETO, VEGETARIAN]
This can be made either with butter or coconut oil (for vegans and folks who totally eschew all dairy). If you use coconut oil, make sure it's refined, NOT extra virgin, unless you want a coconut taste in the coffee.
The basic recipe: combine 16 ounces of brewed hot coffee (that's a Grande at Starbucks, for reference) with 1-2 tbsp. of butter or coconut oil and a few drops of peppermint extract. Start very light on the peppermint - you can always add more, but an over-pepperminted cup of coffee is both disgusting and very difficult to salvage. Put it all in a blender (or use an immersion blender in a larger pot/bowl) and blend until the coffee and fat are combined. Taste and add more peppermint as desired.
6. [NOT KETO] Paleo cookies [PALEO, VEGETARIAN]
Paleo cookies are either going to be a time investment or a money investment, but they definitely can be either made or bought if you have the inclination. It can even be fun to try cooking with alternative flours if you've never done it before. This would also be a great option for Paleo eaters to bring to an otherwise non-Paleo party - they travel well and aren't fussy to set up once you're there.
Homemade options: Chocolate-drizzled shortbread cookies, flourless gingersnap cookies, or Coconut macaroons with lemon curd.
Store-bought options: Some of the Hail Merry brand bites and some Simple Mills brand cookies are Paleo-friendly - although these all have added sugar.
7. [NOT KETO] Plantain Chips with guac and salsa [PALEO, VEGETARIAN, VEGAN]
This is a great low-effort dish that you can throw together in a hurry and easily scale up for a bigger crowd.
Plantains are like bananas, but bigger and starchier. They make deliciously crunchy chips that you can buy in almost any grocery store - look for a brand that's cooked in coconut oil, not "vegetable oil" or peanut oil. The taste is more like tortilla chips than regular potato chips. Unfortunately, it's very difficult to make these at home unless you have a dehydrator, so it's probably best to just buy them.
Serve them with guacamole (store-bought or homemade) and homemade salsa for easy snacking!
8. [NOT KETO] Hot apple cider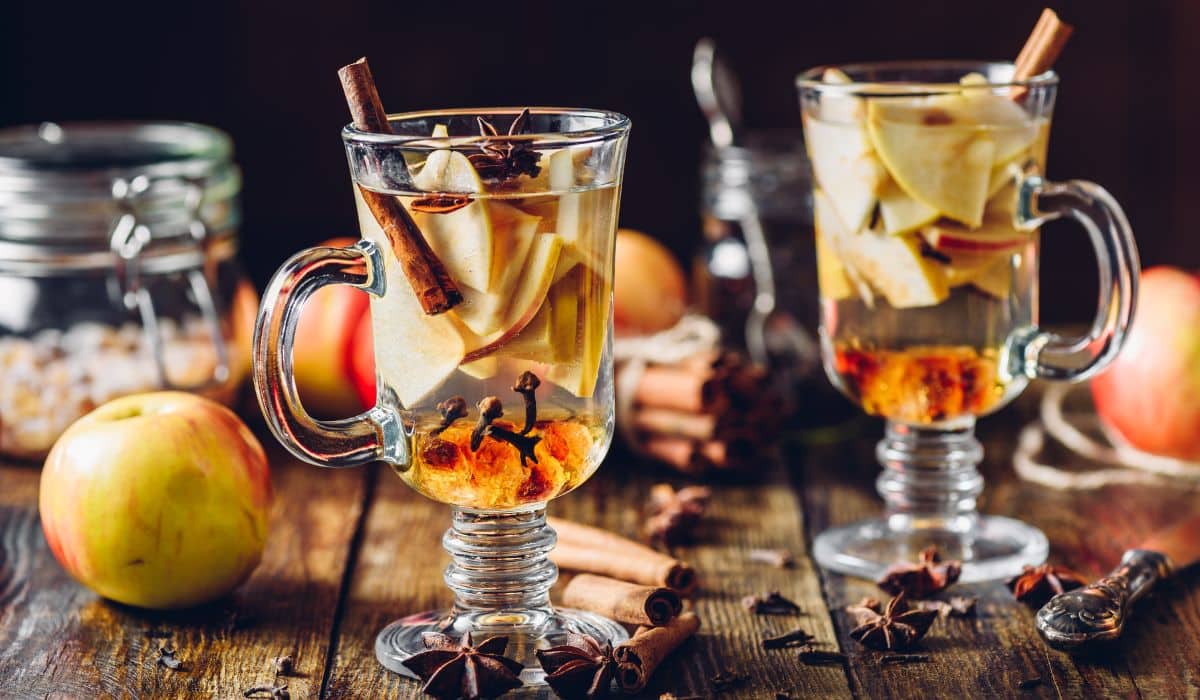 Piping hot apple cider makes a delicious late-night treat for cold winter evenings. And for those more adult parties, it can be doctored up with some rum as desired.
Here's a recipe for hot spiced apple cider made in the slow-cooker with minimal fuss. If your slow-cooker has a "keep warm" setting, you could even leave it in there during the party.
BONUS: For friends and family, defend people if/when they choose to eat nothing [Suitable for literally all people on every diet]
Sometimes, the best thing you can do for a friend with dietary restrictions is just to make a space where they're comfortable eating nothing and defend them to rude weirdos who get on their case about it.
If you're not eating Paleo yourself, this might sound weird, but sometimes Paleo eaters go to parties and plan to eat nothing, or meet friends at bars and plan to drink only seltzer water. Simply accepting this and not making it a big deal can go further than the most complicated home-made snack dish.
What's your favorite Paleo or keto-friendly party snack? Let us know on Facebook or Twitter!