The following is a very quick and simple Paleo recipe for a delicious blueberry cucumber smoothie. It might seem like an odd combination, but it's truly delicious.
Even though cucumbers are technically and botanically a fruit, they are one of the rare ones to be more on the savory side of the spectrum, so they are often considered and prepared as a vegetable. 
A lot of people do not like to mix fruits and vegetables because of the conflicting sweet and savory tastes, but cucumber is quite neutral in taste, and it reduces a little bit the sweetness of the blueberries.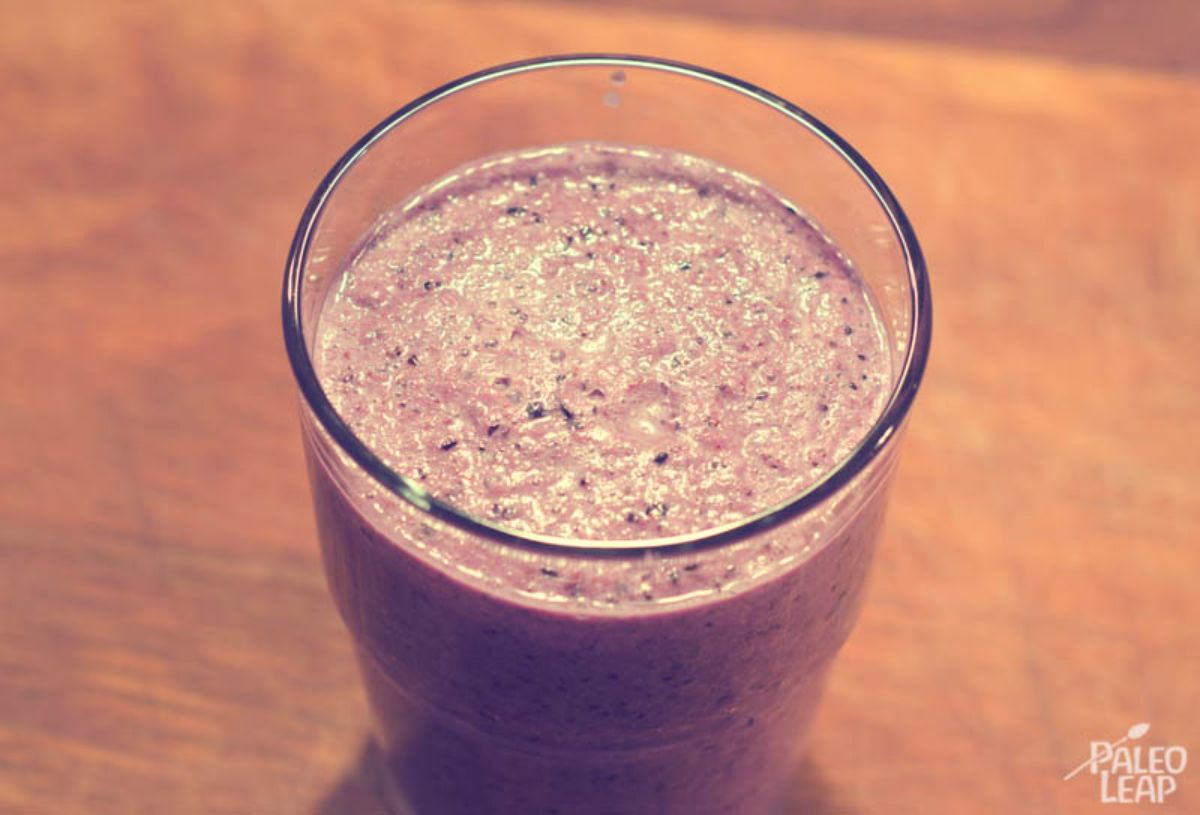 If you already have the cookbook, you're probably already quite familiar with the array of smoothie and shake recipes it contains. I'm always trying to build on that selection because I know they have been quite popular.
They are usually a good option to get all the nutrients to kick-start your day with little effort, and kids usually enjoy them very much.
A little bit like my generic formula for a Paleo smoothie, this one also calls for coconut milk to give it some extra richness and make it very filling and nutritious.
The healthy saturated fat from the coconut milk means it's packed with a lot of energy, making this smoothie ideal not only in the morning as a quick breakfast fix but also after workouts, where a quick source of energy from healthy carbs and healthy fat is paramount.
I recommend that you use full-fat coconut milk, which can normally be found in cans or cartons. The canned version often also contains guar gum as an emulsifier, and the can itself can often leach BPAs unless it specifies that it's BPA-free, so, by any means, if you find a brand that sells it in a carton, that would be the better choice.
A final touch is added to this smoothie with a little bit of fresh lemon juice, which adds just the right amount of sour taste to it.
Enjoy this very quick smoothie recipe whenever you feel pressed for time and when a home-cooked meal is just out of the question.
This way, smoothies can be a great way to prevent you from slipping away from your good habits by allowing you to bring something with you to work or school without having to prepare anything fancy.
Blueberry cucumber smoothie recipe
Serves: 3
Ingredients
2 large cucumbers, peeled and diced;
1 cup coconut milk;
1 cup frozen blueberries;
1 tablespoon lemon juice;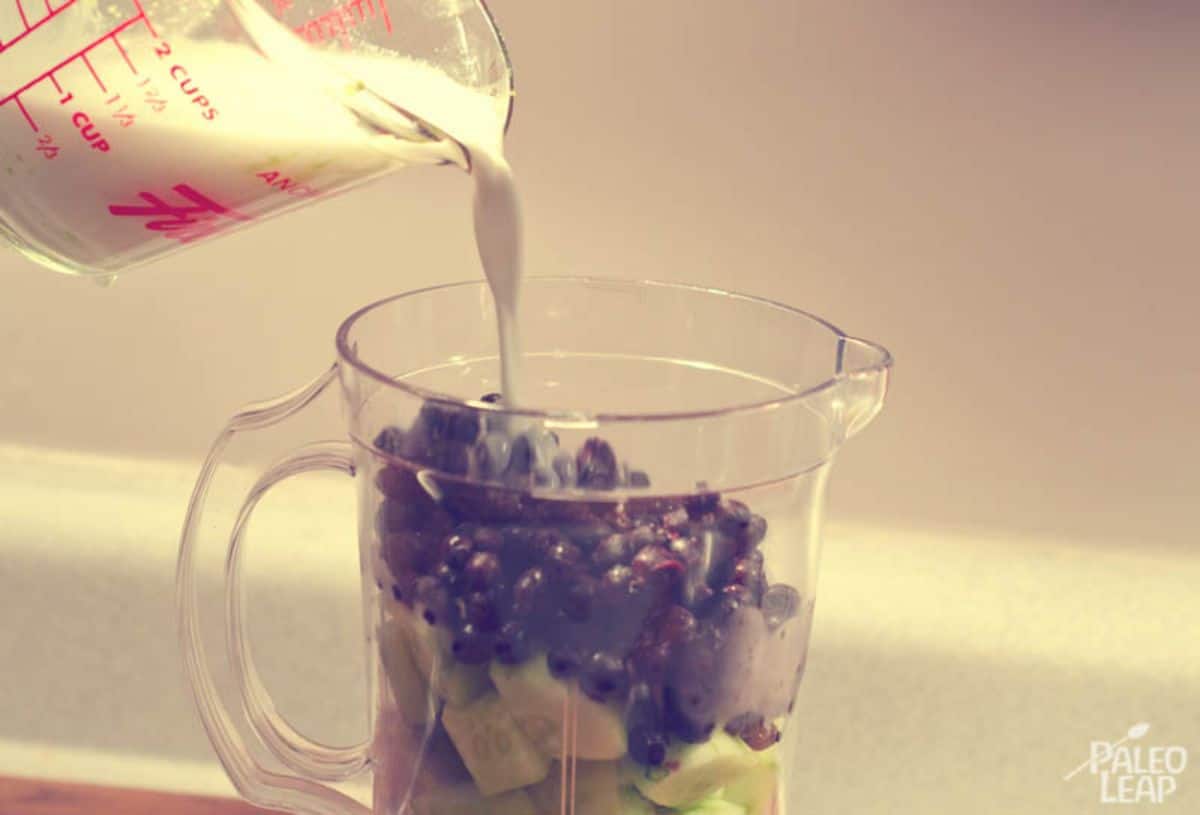 Preparation
All you ever need to prepare this smoothie is a good blender. Throw all the ingredients in, blend until smooth, and your smoothie is ready to enjoy!
📖 Recipe
Blueberry cucumber smoothie recipe
A simple Paleo smoothie with blueberries, cucumbers, coconut milk and lemon juice. A great recipe to prepare for breakfast.
Instructions
All you ever need to prepare this smoothie is a good blender. Throw all the ingredients in, blend until smooth, and your smoothie is ready to enjoy!

2 large cucumbers,

1 cup coconut milk,

1 cup frozen blueberries,

1 tablespoon lemon juice
Nutrition
Calories:
202
kcal
Carbohydrates:
14
g
Protein:
3
g
Fat:
17
g
Saturated Fat:
14
g
Polyunsaturated Fat:
0.3
g
Monounsaturated Fat:
1
g
Sodium:
14
mg
Potassium:
481
mg
Fiber:
3
g
Sugar:
8
g
Vitamin A:
171
IU
Vitamin C:
14
mg
Calcium:
45
mg
Iron:
3
mg