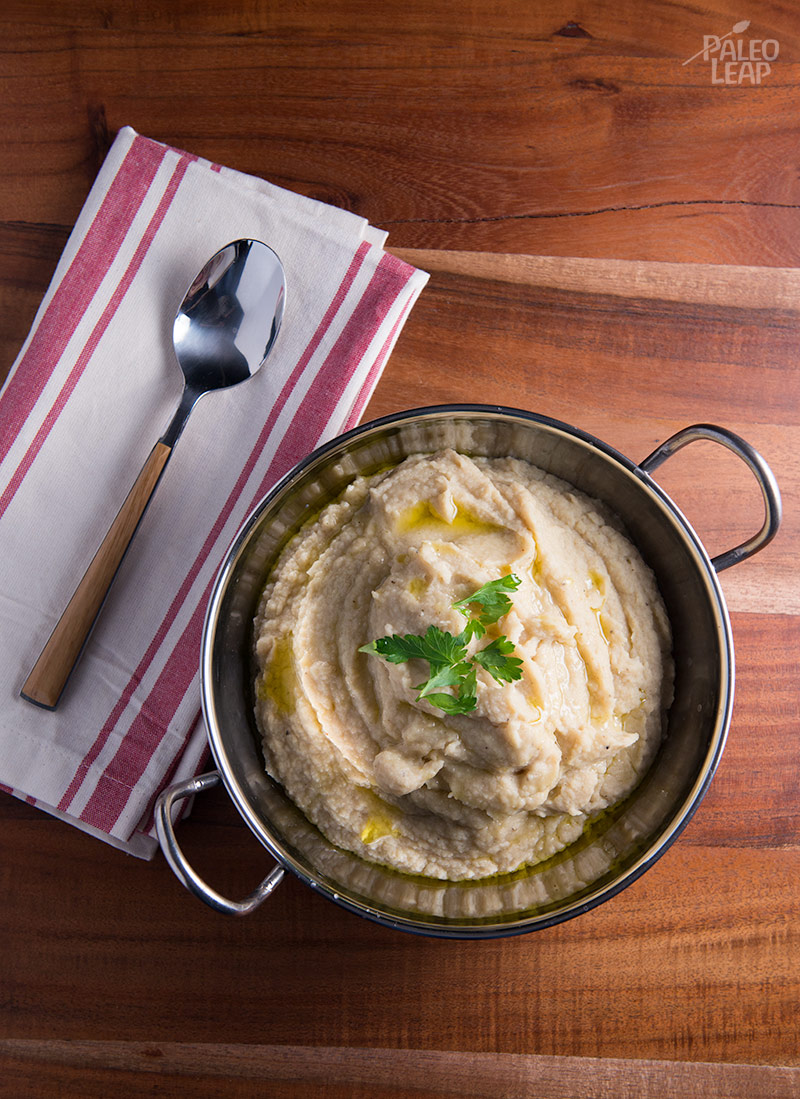 When's the last time you had celeriac? Never? Well, this is your chance to break the ice with it!
Sometimes also called celery root or knob celery, celeriac is this odd looking root vegetable. It has a taste similar to regular celery stalks, and can be enjoyed in the same ways as most root vegetables. Roasted celeriac or celeriac soup, for example, are two great options.
The following celeriac mash is simple to prepare, creamy and makes for a great way to expand your vegetable repertoire. Even the pickiest of eaters are bound to ask for seconds.
This Paleo side dish can be served alongside most main dishes, but it goes particularly well with beef or lamb. This sirloin with fresh herb marinade or this barbecued sirloin in Dijon are two great contenders. Also, we already used celeriac with these lamb cutlets, but you could just as well substitute for the celeriac mash.
Celeriac Mash Recipe

SERVES: 4

PREP: 15 min.

COOK: 25 min.

Values are per portion. These are for information only & are not meant to be exact calculations.
Ingredients
2 celeriac, peeled and cut into 1⁄2 inch pieces
3/4 cup chicken stock
3/4 cup full-fat coconut milk
1 tsp fresh thyme leaves
2 garlic cloves, minced
2 tbsp ghee or coconut oil
Sea salt and freshly ground black pepper to taste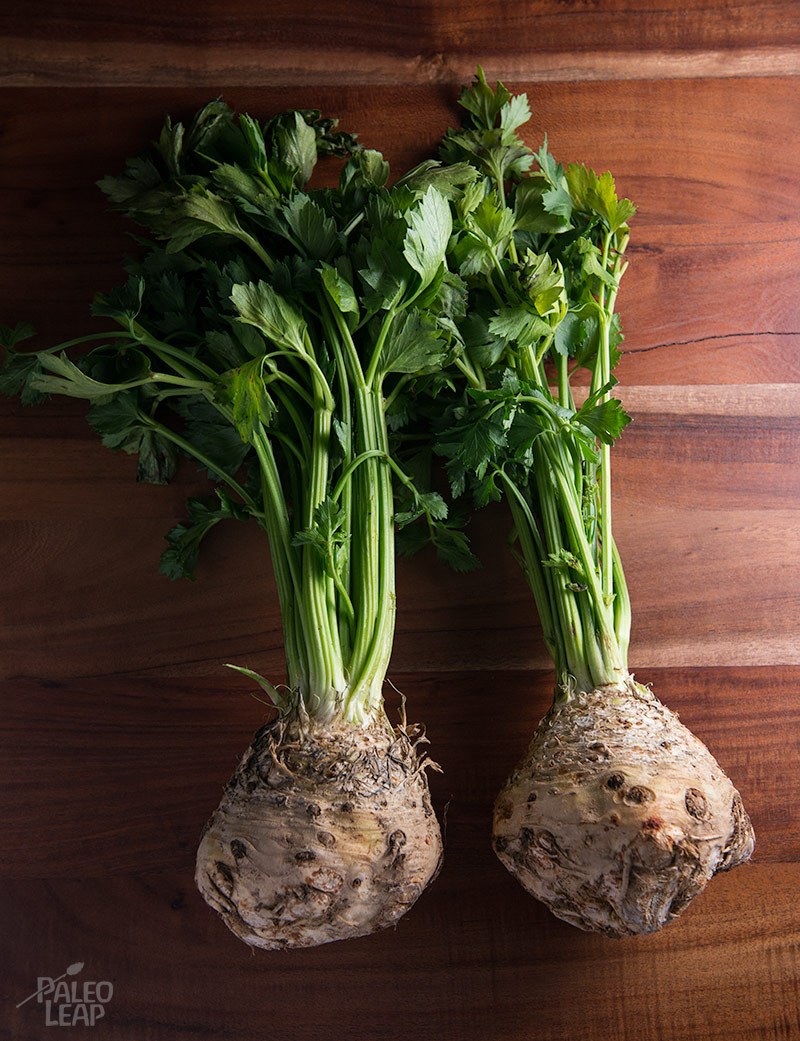 Preparation
Heat the ghee or coconut oil over medium-high heat in a large sauté pan.
Add the celeriac and mix it in with the ghee or coconut oil, sauté for about 3 minutes.
Cover the pan and lower the heat to medium-low, cook for 10 minutes.
Next add in the chicken stock, coconut milk, thyme, garlic, salt and pepper.
Stir well and bring to a boil, cover and reduce heat to a simmer.
Cook, simmering, for 10 minutes, until the celeriac is nice and tender, stirring once or twice in-between.
Transfer the celeriac and liquid into a food processor and purée until smooth. If needed you can do this in batches.
Spoon into a serving bowl and serve hot.