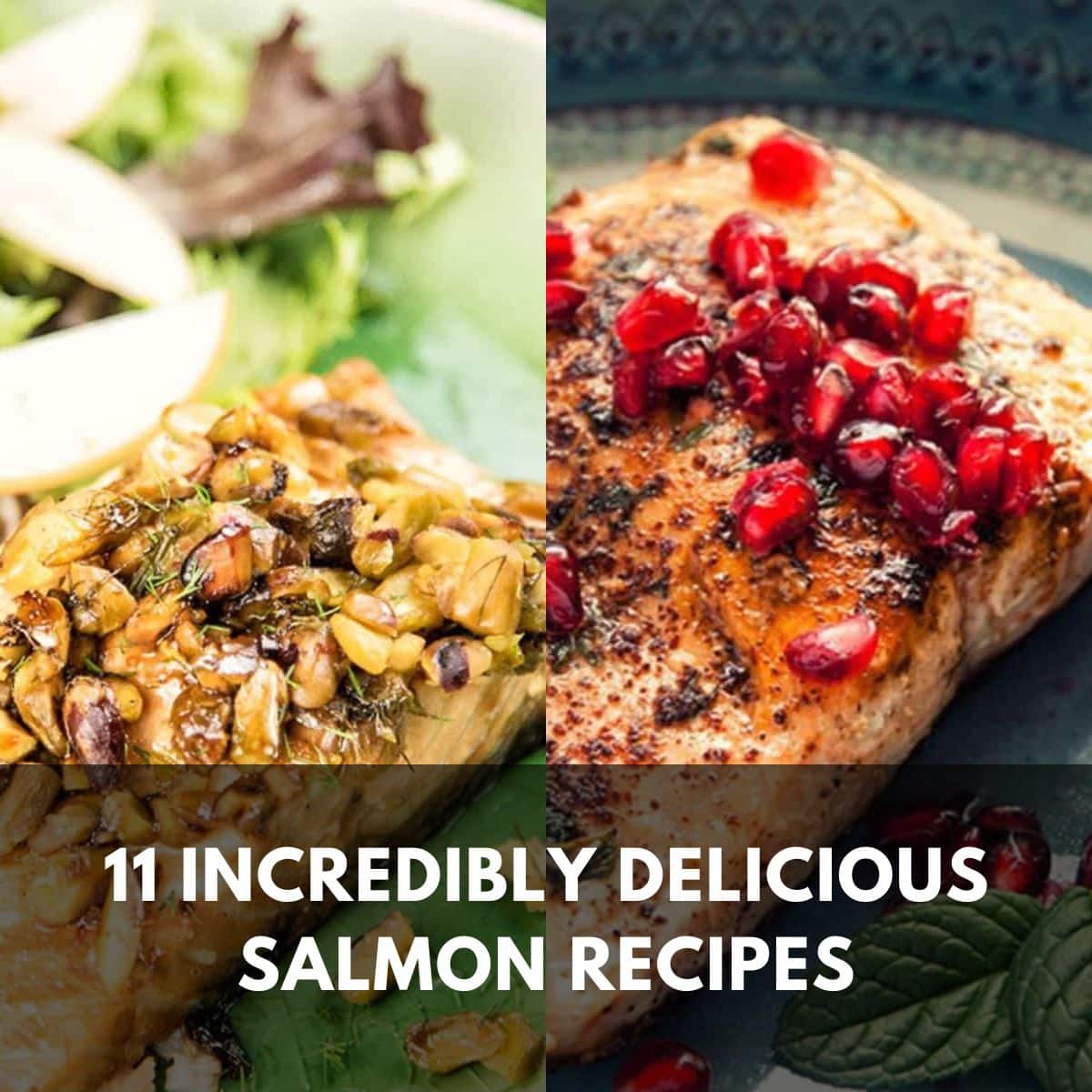 Salmon is one of the most delicious and sumptuous fish and a popular protein for people on the paleo diet. While you probably have a few ways you like to make paleo salmon, we have several unique recipes we want to share with you!
Below are 11 of our favorite mouthwatering paleo salmon recipes that you have to try.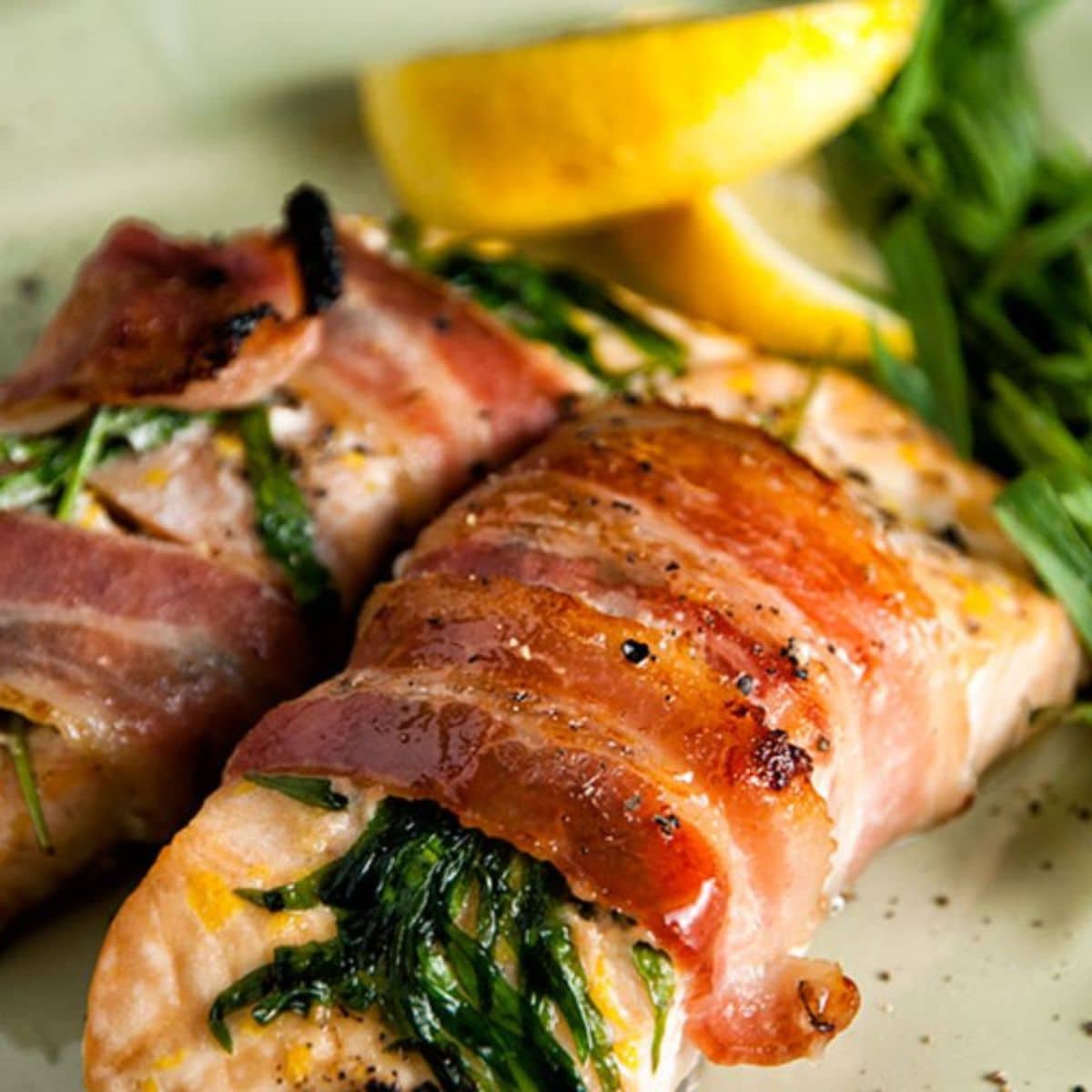 Bacon-wrapped anything is amazing, and this salmon recipe is no exception. It's a decadent and meaty recipe that will make your mouth water and leave you feeling full and happy. You only need a few ingredients, and the sprigs of tarragon and lemon slices bring a zest and herbal flavor that is intricate and sensational.
This paleo salmon recipe is perfect for impressing your dinner guests or indulging on a weeknight. This bacon-wrapped salmon is delicious when served with grilled asparagus or creamy mashed potatoes.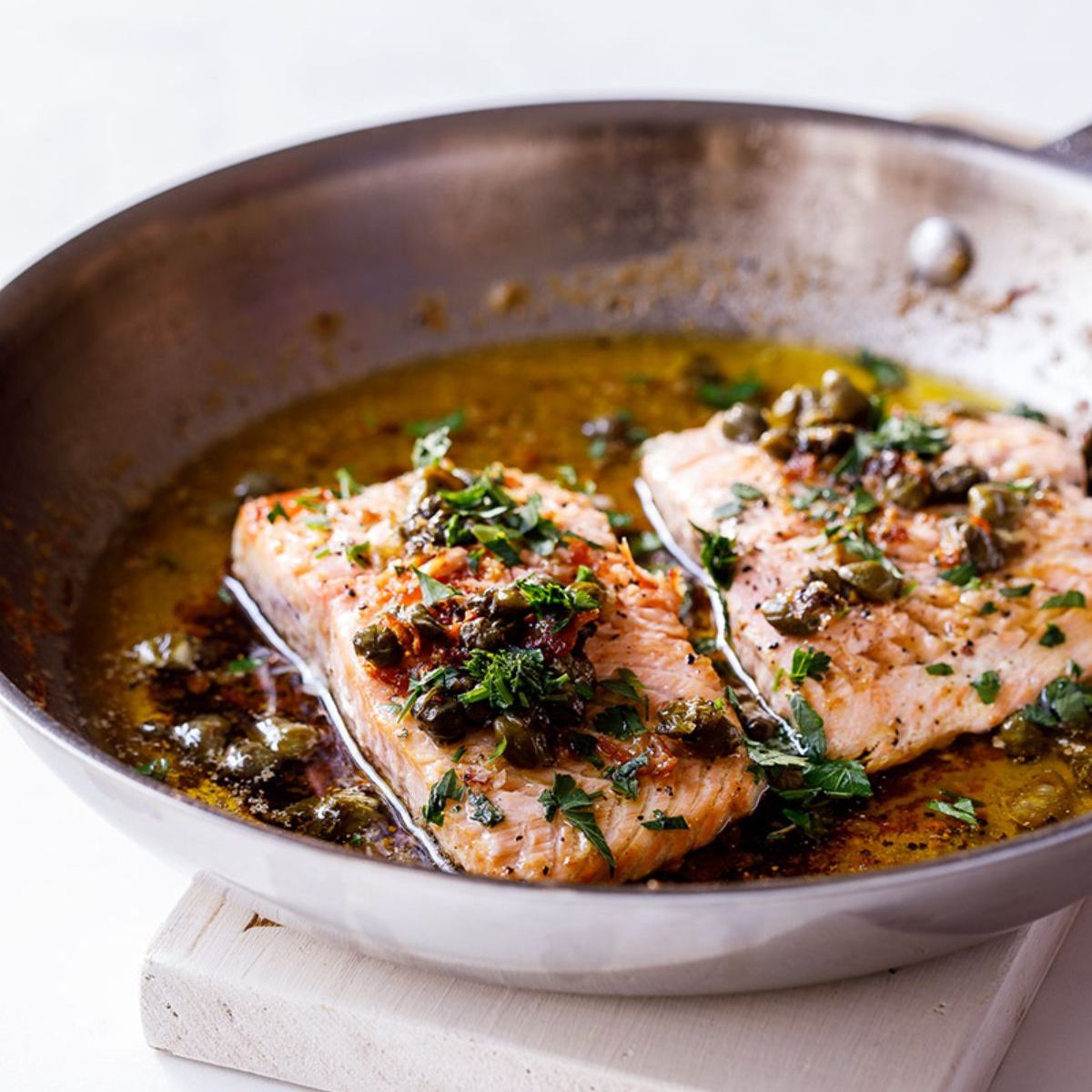 This paleo salmon recipe is simple and scrumptious, with a rich garlicky taste paired with the pungent flavor of capers. The dish takes inspiration from Picatta recipes, using lemon and capers to highlight the buttery and distinct flavor of salmon.
It's the perfect balance of saltiness and freshness, creating a light and delicate flavor combination that is irresistible. This salmon recipe is perfect for a warm summer day and tastes sensational with a fresh salad with a refreshing vinaigrette.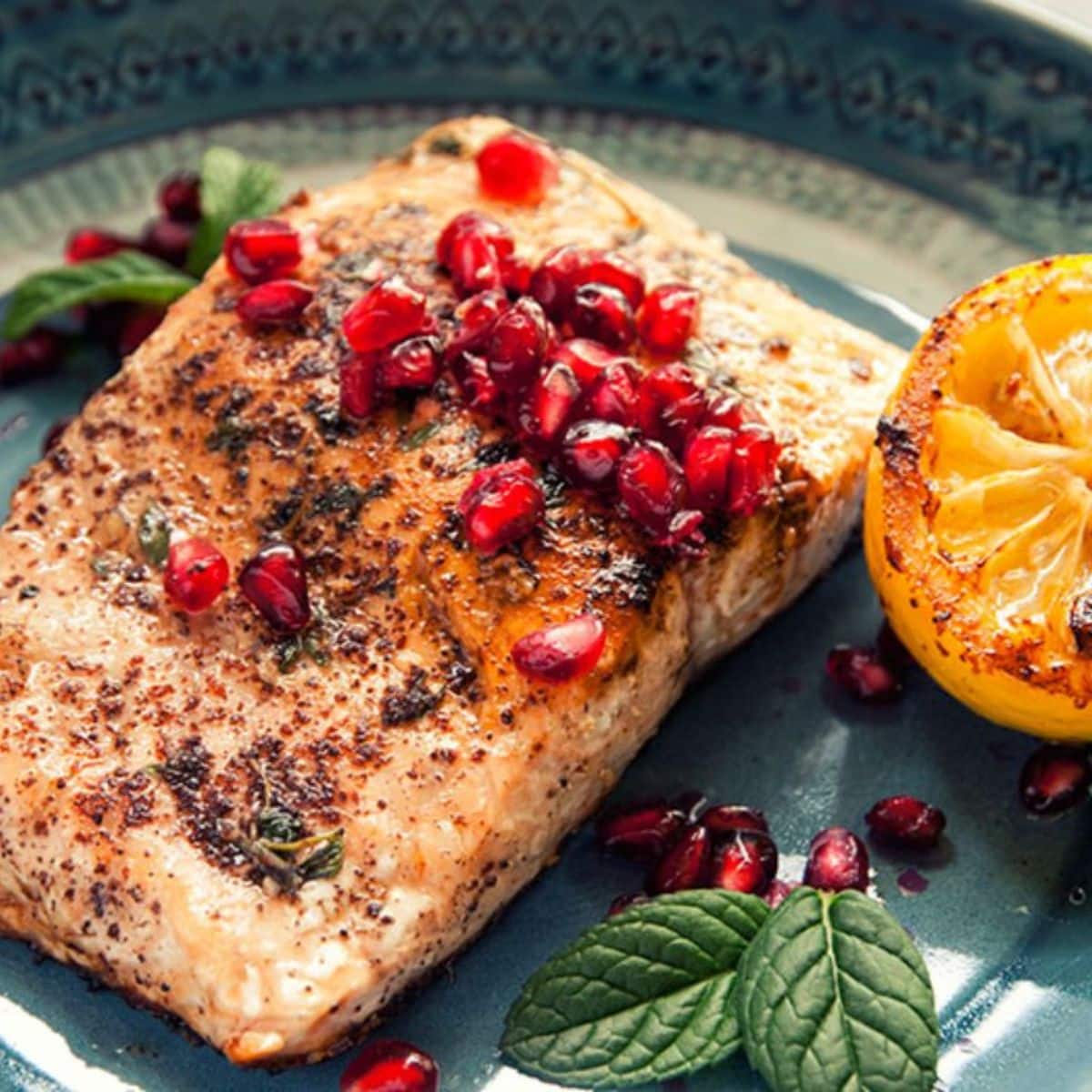 Pairing fish with fruit may seem unusual, but it's a brilliant combination because the saltiness of the fish melds with the sweet, tartness of the fruit, creating a new and exciting flavor. This paleo salmon recipe combines fresh herbs with juicy and crunchy pomegranate seeds.
It's a dazzling concoction of flavors and interesting textures, resulting in an innovative salmon dish that will wow your friends and family and excites your tastebuds. The pomegranate molasses bring a subtle sweetness that creates a sophisticated and complex flavor profile. You can serve it with a light side salad or pair it with sauteed broccoli.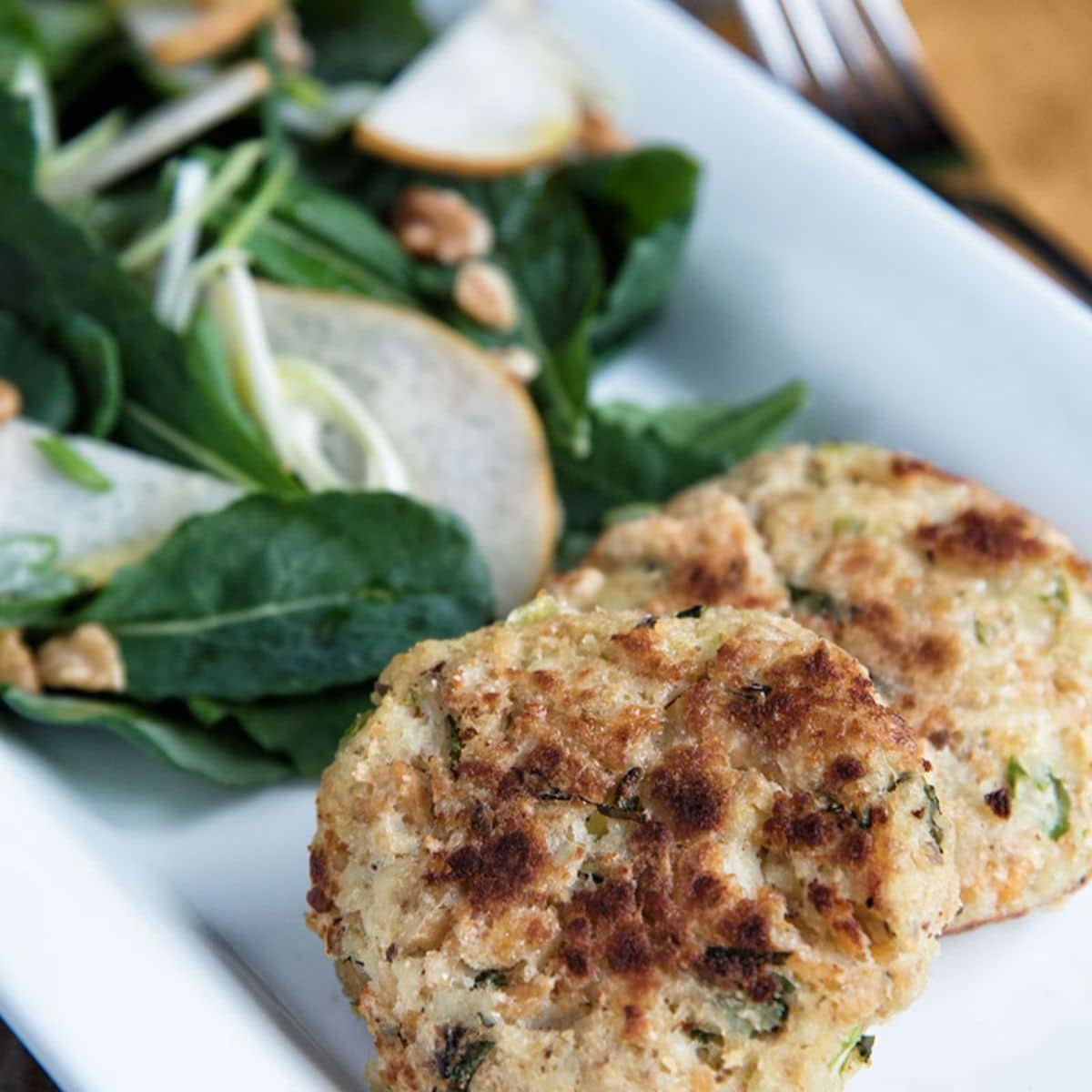 Move over crab cakes because salmon cakes are the new big fish in town. Salmon is full of protein and nutrition, but it can be tough to get kids on board with fish. But salmon cakes are a fun, crispy treat that is easy to enjoy. The recipe features potatoes, dill, mustard, and onions to create dense and moist salmon cakes that have a delicious fishy flavor.
The Dijon mustard adds a zesty, savory element that is supported by the onions and potatoes. But with dill and lemon zest, the cakes are flavorful and balanced, rather than heavy and overwhelming. Serve these with a tasty dipping sauce to get your kids into fish!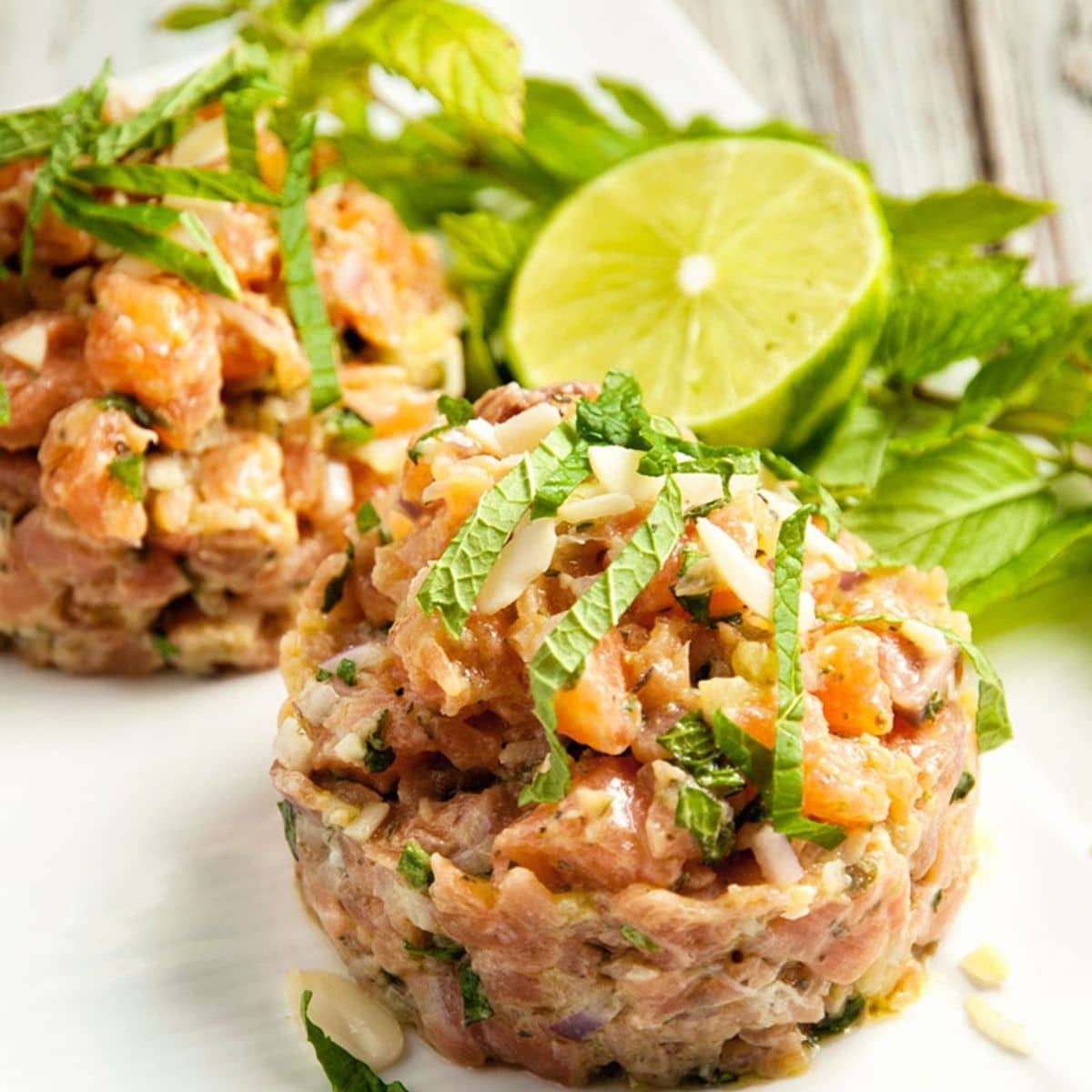 Tartare can be intimidating because it's a raw fish recipe, but this recipe exemplifies how easy it is to make in your own home! It takes less than 20 minutes to make and combines several fabulous ingredients to create a rich and intricate taste.
It features different pickled vegetables, herbs, and spices that meld together in an enticing and fresh flavor. The recipe also uses both raw salmon and smoked salmon, so you get to enjoy the freshness of the raw fish and the smoky taste of the smoked fish.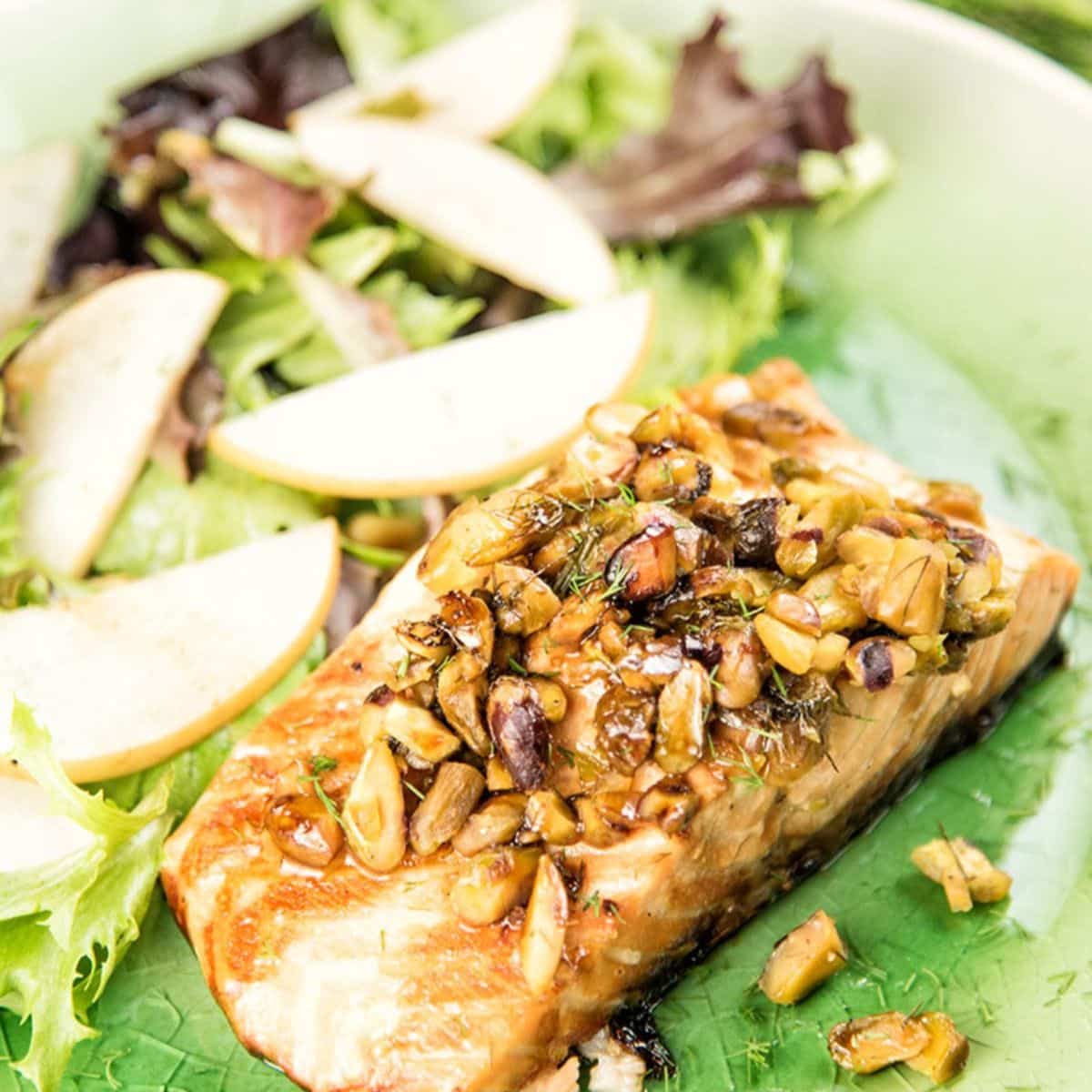 An elegant and elevated paleo salmon recipe, this pistachio-crusted salmon is an innovative and appetizing dish. It's an oven-baked recipe, so it's easy to make on weeknights for many people. The pistachios add a distinct texture and earthy but sweet flavor.
With a dash of raw honey, coats-mustard, and lemon juice, the flavor is bright and bold, combining different tastes to create an innovative and enticing flavor. The result is a savory salmon dish that pairs well with mashed potatoes or pasta!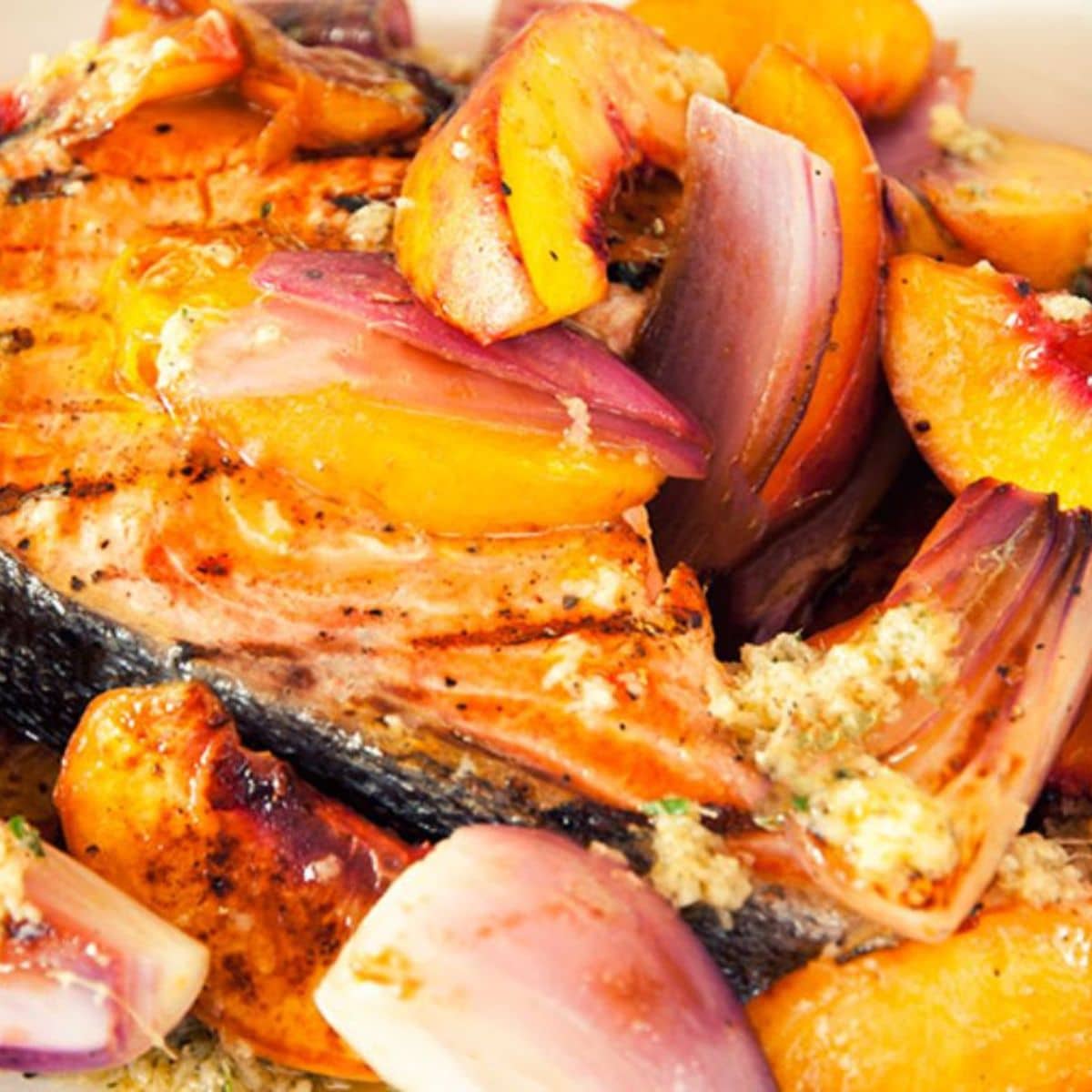 Peach and ginger are a match made in heaven because they balance one another, subduing the biting taste of ginger with the syrupy sweetness of peaches. While it's not in the recipe name, red onions are another major player in the dish.
The savory and biting taste of red onions plays with the sweet, juicy peaches to create a bold and complex flavor profile. And with fresh thyme, the dish has a sophisticated herby taste that is flavorsome and well-rounded.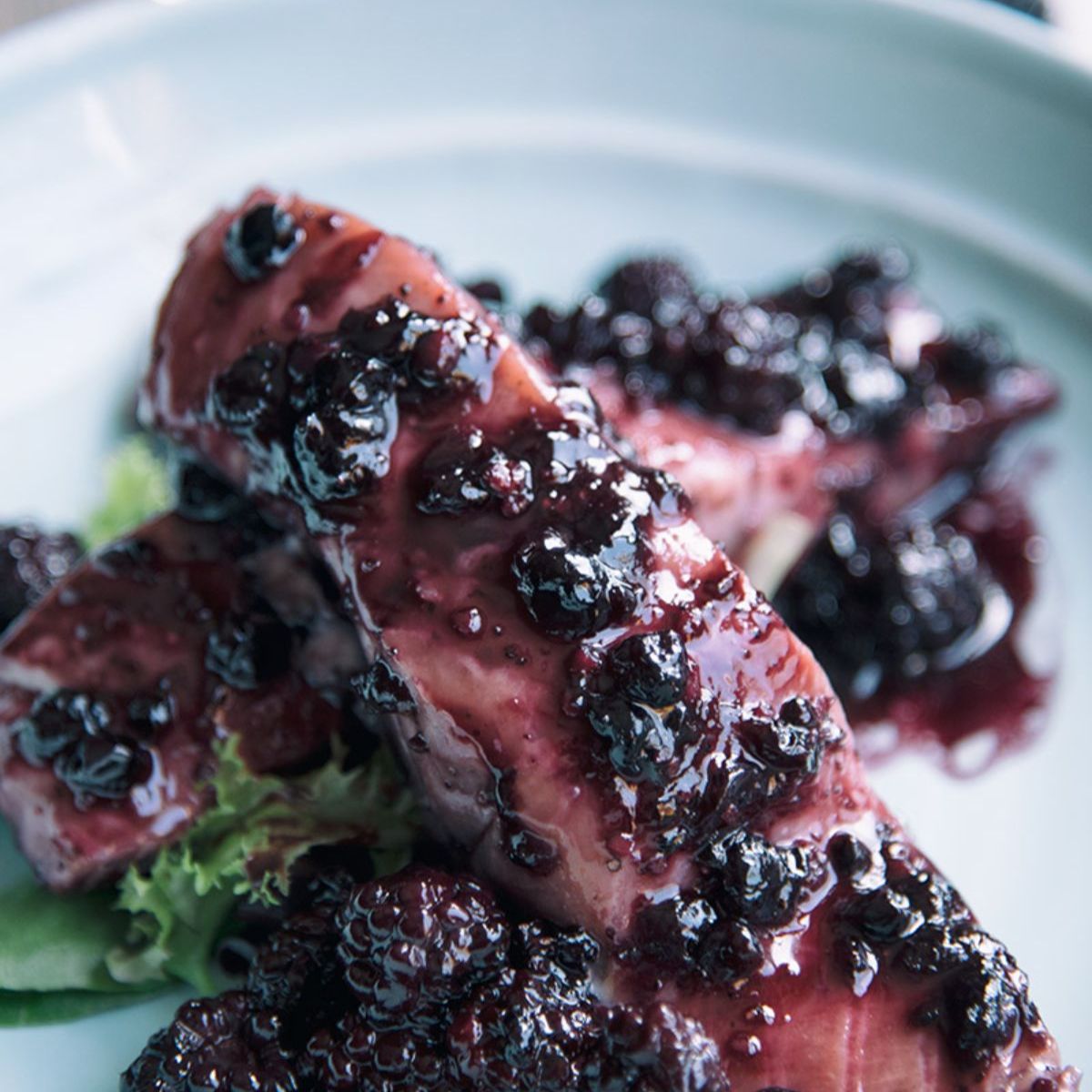 Blackberries have a succulent and bold flavor that can compete with the salty and fishy taste of salmon. But instead of stomping one another out, they join in harmony to create a brilliant balance of sweet and salty.
The dish is elevated by fresh ginger and red wine, which add a pungent taste that keeps you coming back for more. The filets are cooked in coconut oil, adding another layer of flavor with a tropical element that helps manage the tartness of the berries.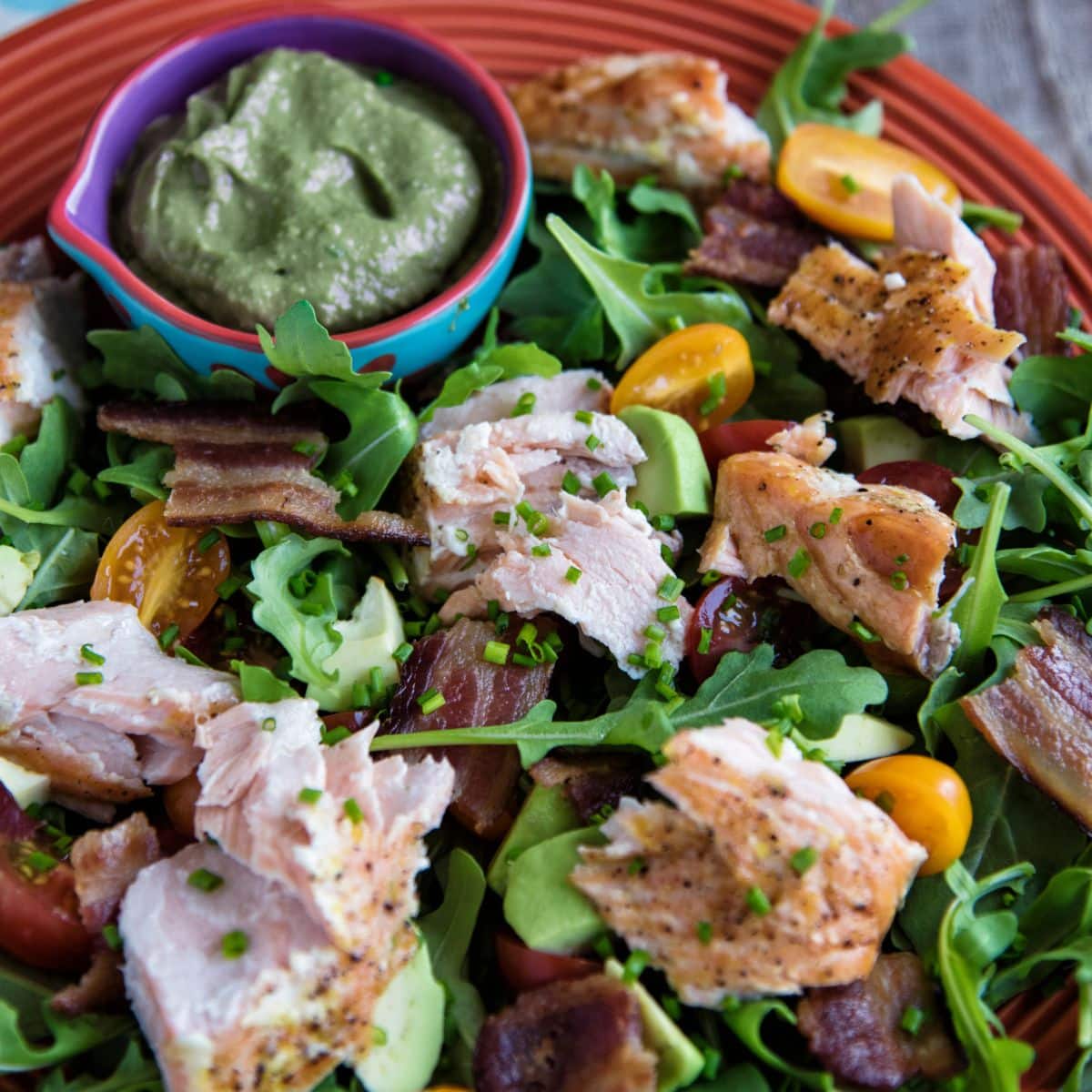 Who says salad has to be boring? This salmon and bacon salad is out of this world, combining the lightness of a salad with the decadence of bacon and salmon. The salad uses baby arugula and mixed greens as the base with plump cherry tomatoes, thick-cut bacon, and crumbled pieces of sauteed wild salmon.
Everything is in a luscious avocado dressing made from fresh avocados, red wine vinegar, olive oil, garlic, and chives. The savory taste of the dressing complements the decadent taste of bacon and salmon, resulting in a flavorful and filling salad.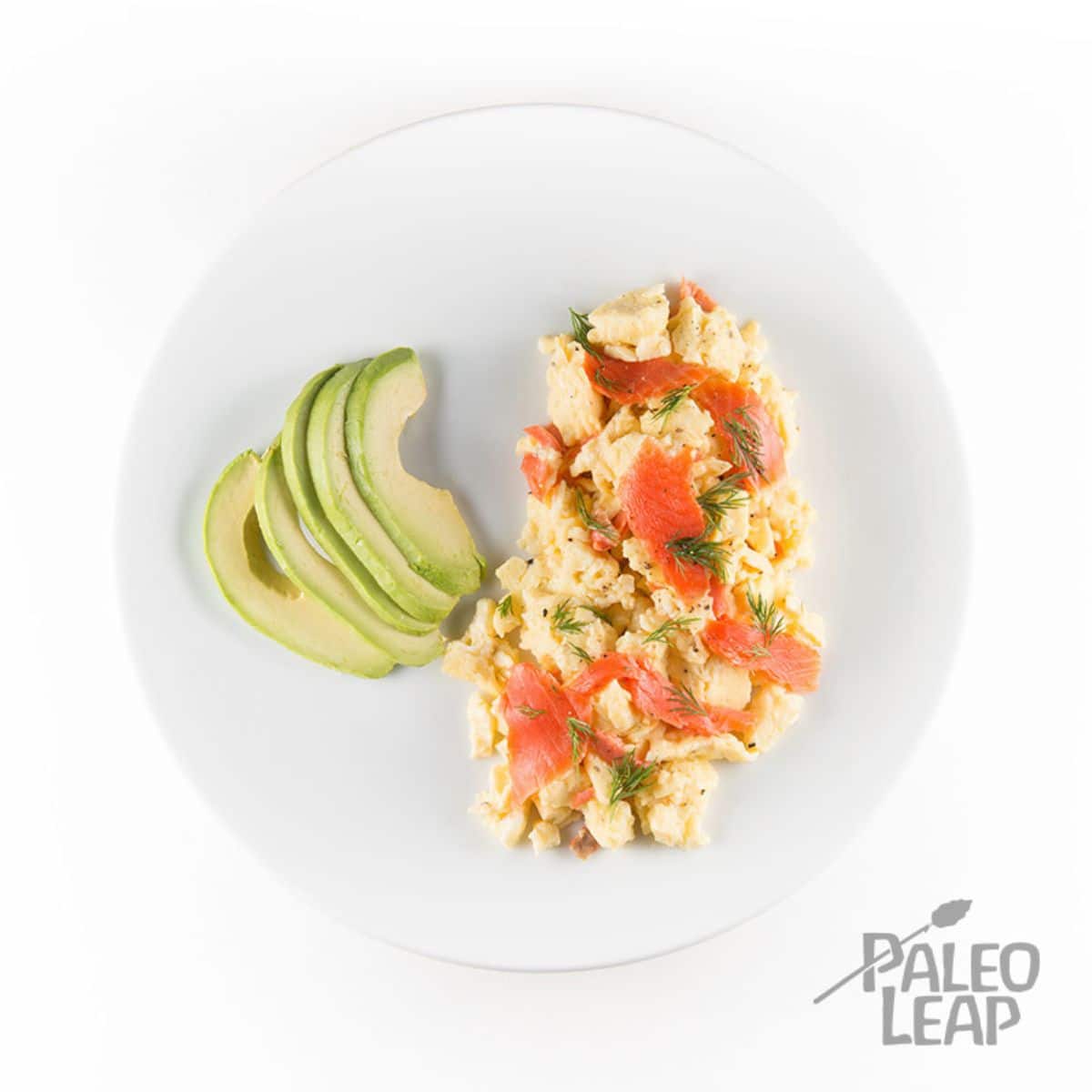 With recipes like this, breakfast never has to be boring. Even if your mornings are crazy and rushed, you can still whip together this well-rounded and tasty breakfast in just a few minutes. You only need a handful of ingredients to bring this dish together.
It combines fluffy, buttery scrambled eggs with freshly sliced avocado and chewy, salty smoked salmon pieces. The plate hits all the right flavor notes, from savory to herby to fresh to salty. This stunning and simple recipe is the best way to start your day.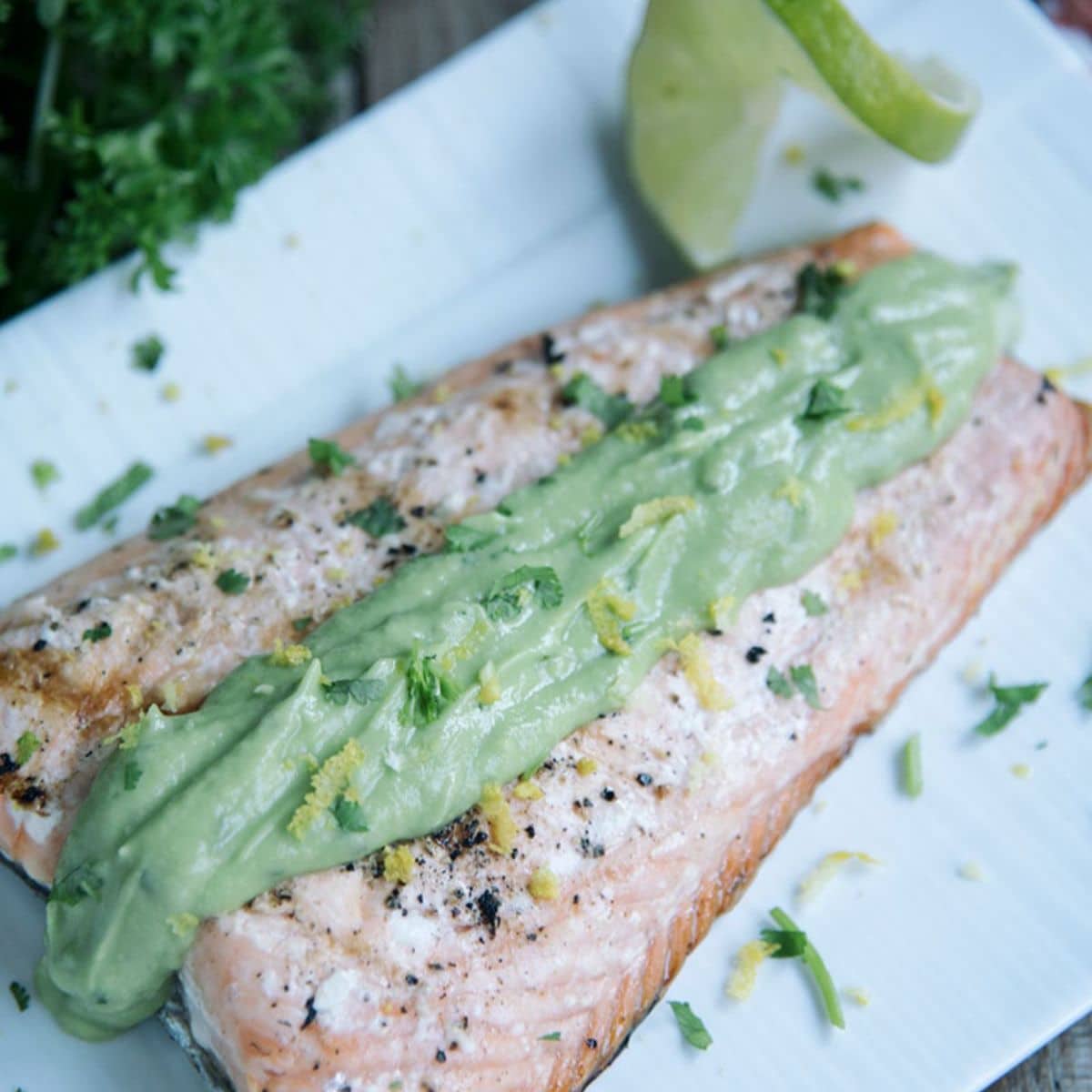 Salmon pairs beautifully with tropical ingredients, and this paleo salmon recipe with an avocado coconut sauce is the perfect example. This creamy, decadent sauce bursts with sweet and savory flavors and has a bold tropical vibe.
The gently grilled salmon has a slightly charred and smoky flavor without compromising the distinct taste of the fish. It's important to use fresh ingredients for this recipe. Fresh cilantro, lime juice, avocado, and lemon zest are essential if you want to achieve the full flavor of this recipe.
Final Thoughts
Salmon is easily one of the most flavorful and rich fish. With just a little salt and pepper, salmon makes for a splendid meal.
But if you want to appreciate salmon's full potential, these 11 recipes are a magnificent way to elevate a piece of salmon and explore new flavor combinations.