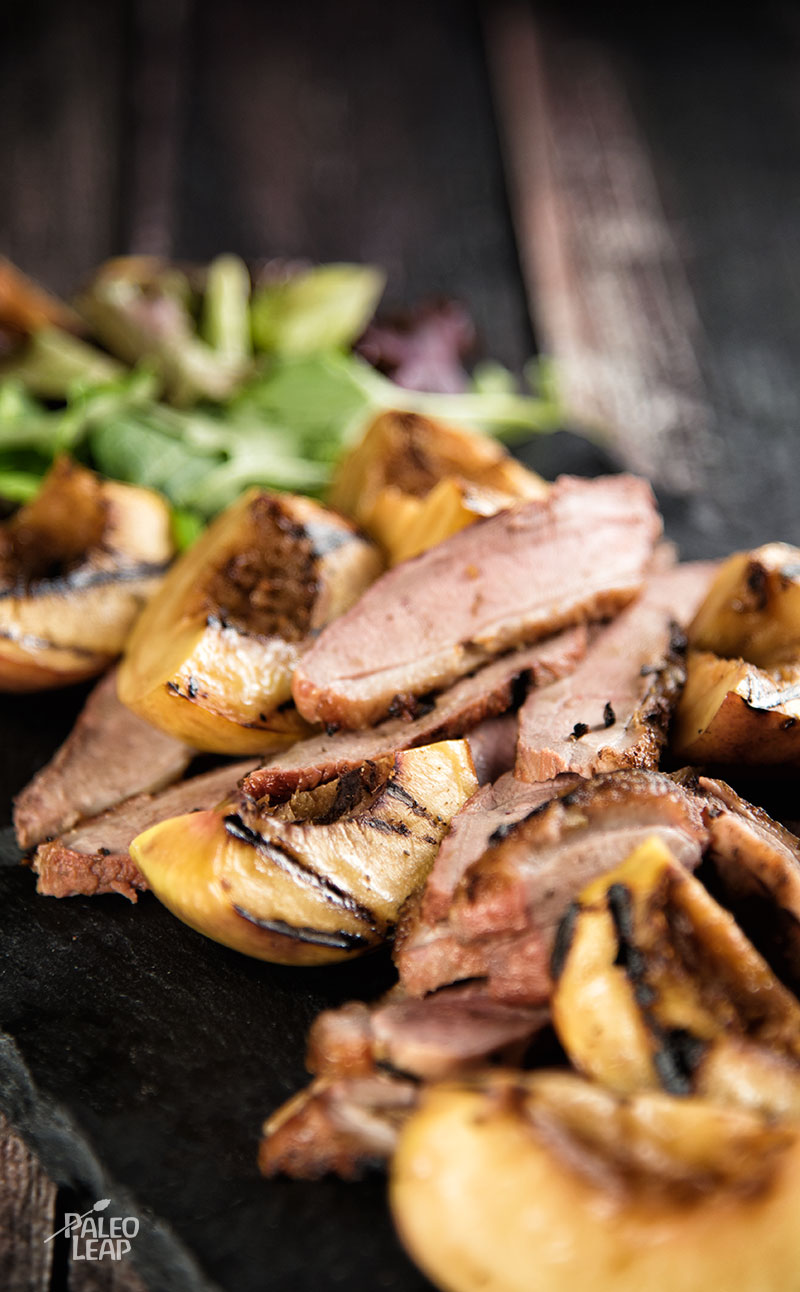 Grilled duck breasts are tender and deeply flavorful, the perfect meat to go with juicy ripe peaches and just a few simple seasonings. Unlike chicken breasts, duck breasts have a thick layer of fat on one side of the meat, which keeps the meat from drying out and adds a big punch of flavor – it's especially great crisped up a little from the grill! Grilled peaches are the perfect addition to the savory, fatty meat, and just a hint of ginger in the marinade adds some spice to cut through all the richness.
Between the duck fat and the olive oil in the marinade, this recipe is very high in healthy fats, especially monounsaturated fat – duck fat is about half monounsaturated fat, which is one reason why it has such an irresistible silky-smooth texture. If you're struggling to get enough healthy fats in, or if you're always feeling hungry (often a sign that you need more fat, whether you realize it or not), try this one out and see if it helps!
This is also a great recipe if you want to take your grilling up a notch and really make something to celebrate a special occasion. Try it with a simple fresh salad for a vegetable side and maybe a tall glass of lemonade: with so many flavors in the main course, you really don't need a bunch of extra spices in the vegetables.
Duck Breast With Peaches Recipe

SERVES: 2

PREP: 15 min. + 2 h.

COOK: 15 min.
Values are per portion. These are for information only & are not meant to be exact calculations.
Ingredients
2 duck breasts
2 peaches, quartered and pitted
2 tbsp. ginger, minced
2 shallots, thinly sliced
2 tbsp. fresh thyme, coarsely chopped
½ tbsp. extra virgin olive oil
½ tsp. ground fennel seeds
Sea salt and freshly ground black pepper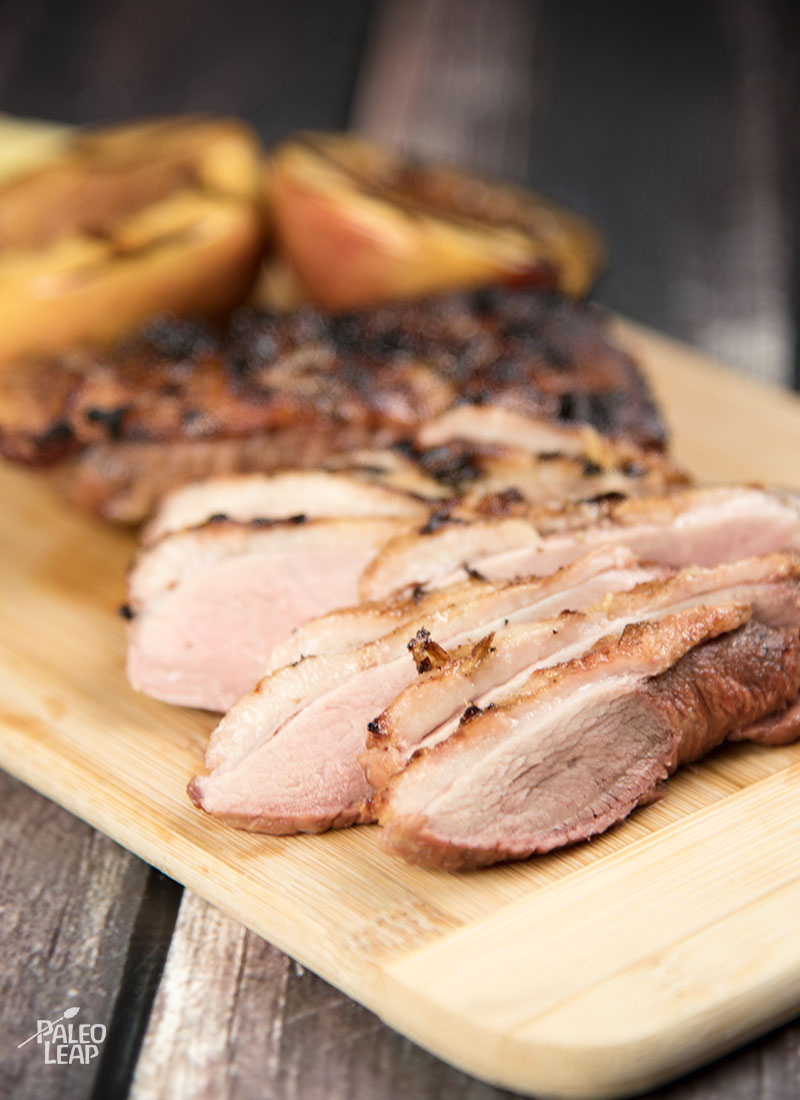 Preparation
Score the skin of the duck breasts with a crosshatch pattern.
In a bowl, combine the ginger, shallots, thyme, and salt and pepper to taste.
Rub the duck skin with the ginger mixture, and marinate for 2 to 12 hours.
Preheat your grill to a medium-high heat.
In a bowl, combine the peaches, fennel, olive oil, and salt and pepper to taste.
Place the breasts on the grill, skin side down, and cook for 6 to 8 minutes per side.
Remove the duck from the grill and allow the meat to rest for about 5 minutes.
Place the peaches on the grill and cook for about 3 minutes.
Serve the duck, sliced, with the grilled peaches.