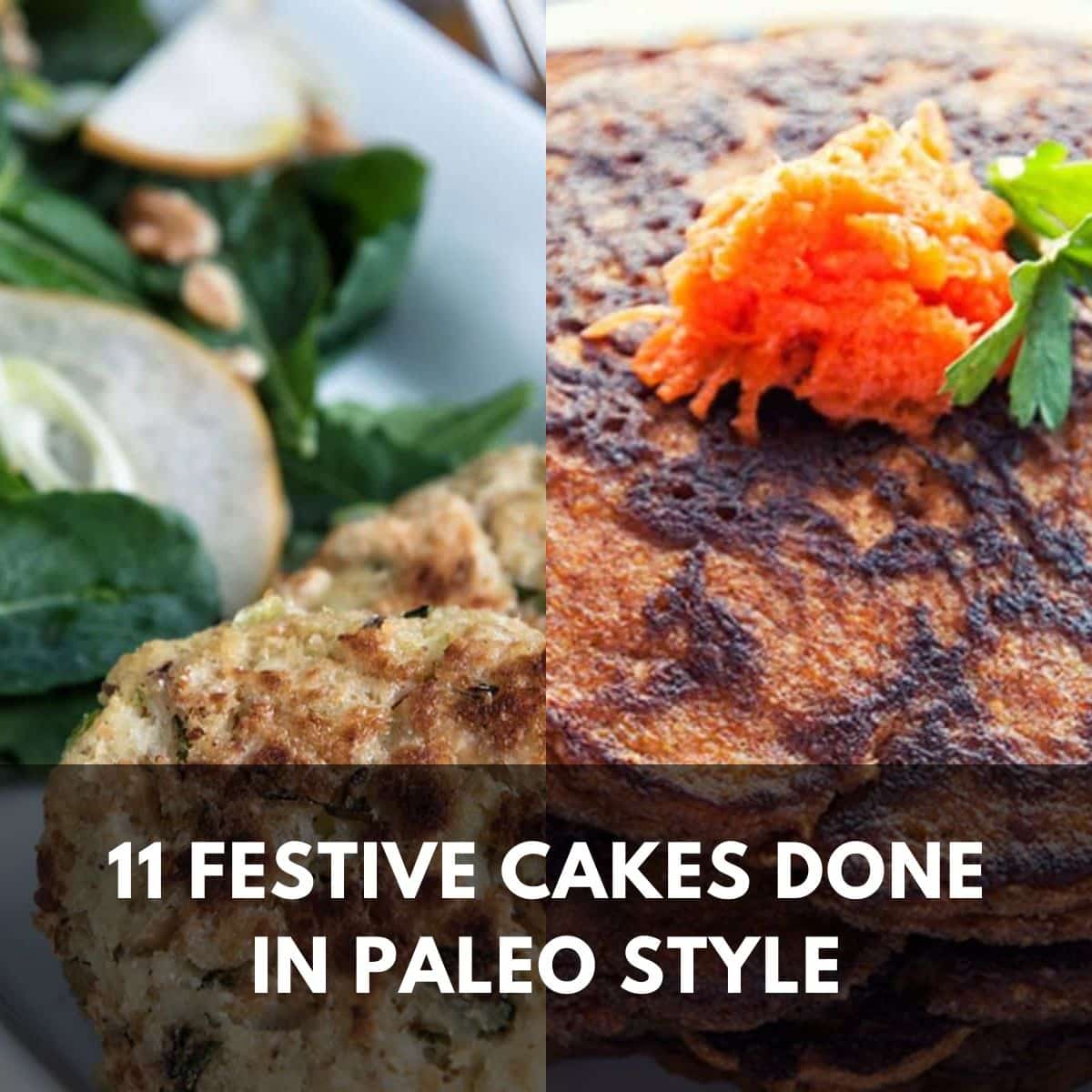 If you're on the paleo diet, you likely know how hard it can be to enjoy a good dessert.
The paleo diet, also known as the caveman or stone-age diet, consists of eating foods that paleolithic human ancestors may have eaten, including vegetables, nuts, lean meats, eggs, and fruits.
Because of the parameters of this diet, it can be challenging to enjoy a good dessert. After all, how are you supposed to make a cake without processed ingredients?
As it turns out, the process is relatively straightforward. This guide teaches you how to make 11 festive cakes in paleo style. Because the recipes are simple, you can make them repeatedly, adding your fun twist to every dish.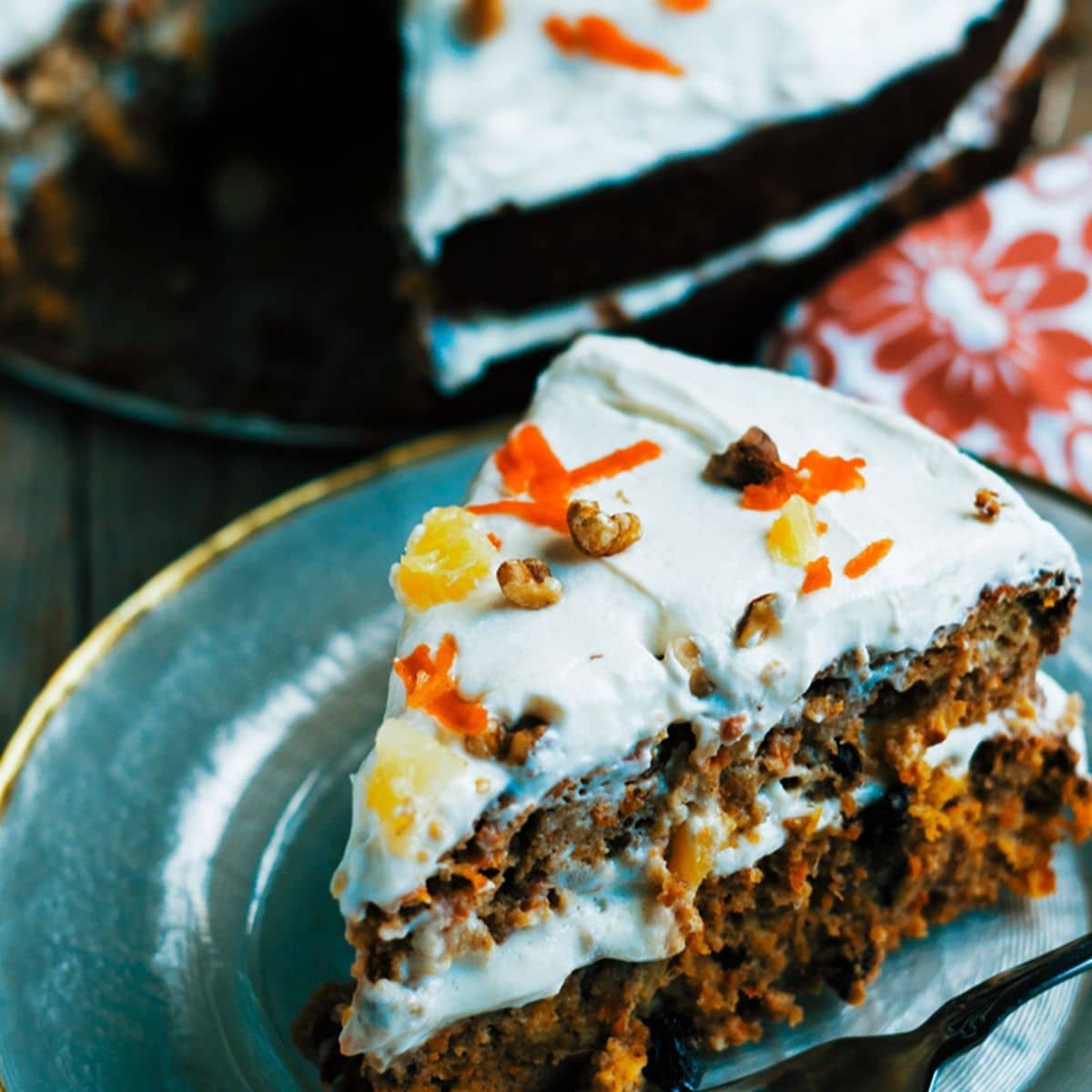 The Paleo carrot cake is a timeless recipe that appeals to many people across the spectrum of dietary needs and preferences.
This cake is so good that your non-Paleo friends won't know the difference!
It's a healthy take on traditional cakes since you'll use honey instead of sugar.
You'll also need almond flour, coconut flour, tapioca flour, carrots, pineapple, raisins, walnuts, cinnamon, ginger, nutmeg, baking soda, eggs, vanilla, and almond milk.
Although the ingredient list is long, the cake is simple—it shouldn't take more than 45 minutes to make!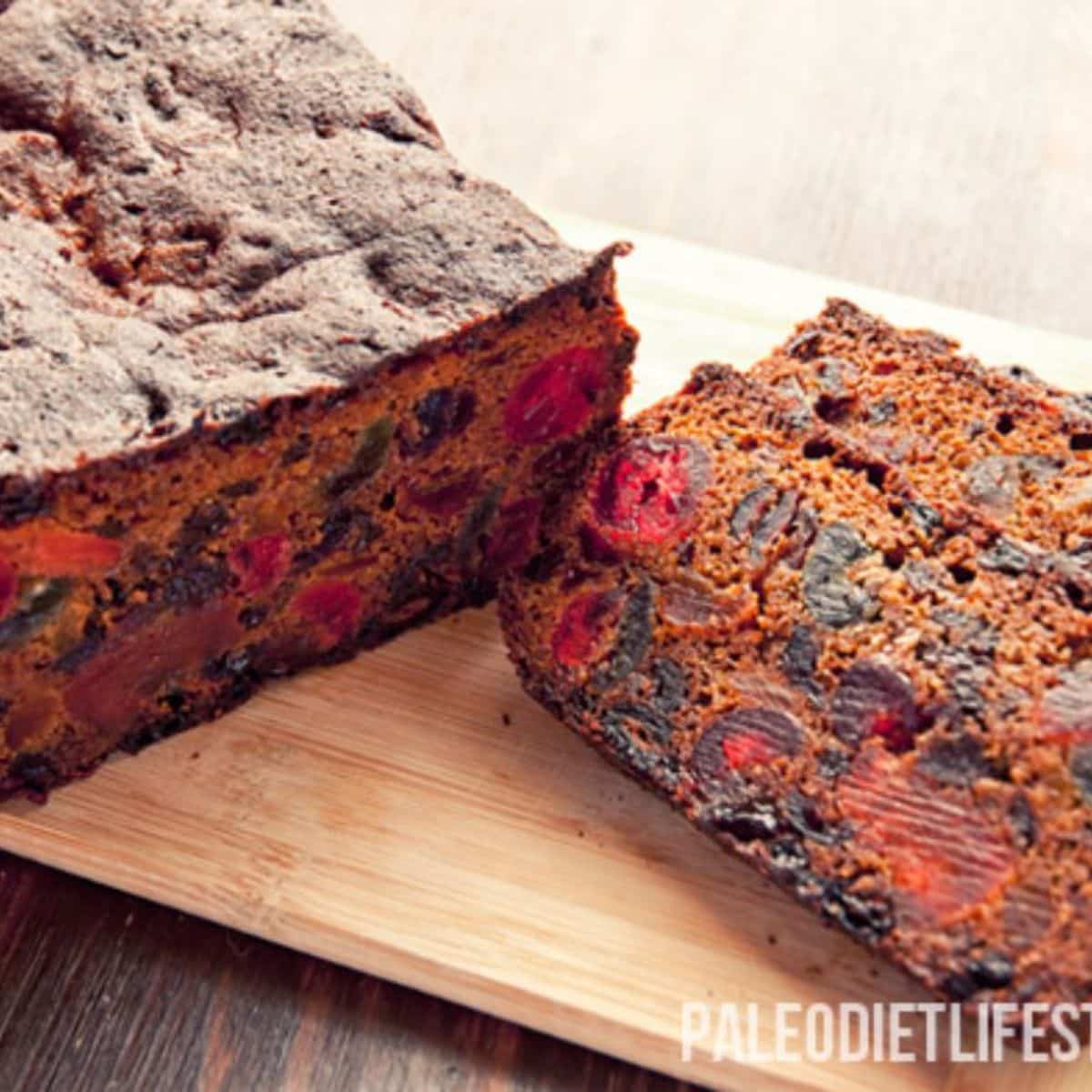 Fruit cakes are one of the best paleo desserts since you can make them with almost any fruity ingredient.
Our fruit cake recipe is straightforward to make. You only need fifteen minutes to prep the cake, and you'll let it bake for an hour.
To make the cake, you'll need several essential ingredients, including almond flour, tapioca flour, baking powder, eggs, honey, butter or ghee, fruit (mainly dates, raisins, and cherries), and seasoning (cinnamon, nutmeg, vanilla, cloves).
The cake will come out sticky-sweet and ultra-delicious—and you'll have plenty to share for a long time.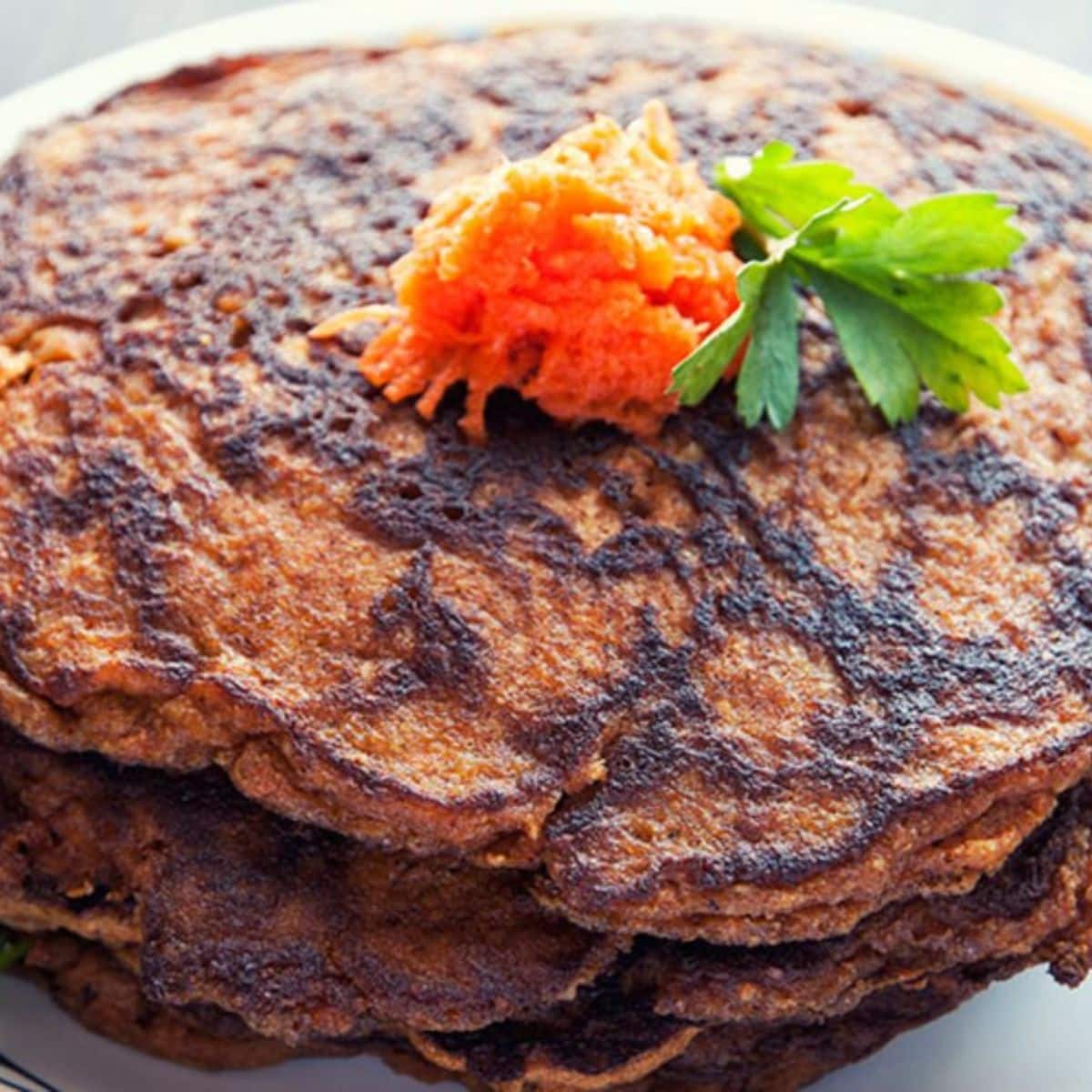 Many people miss pancakes when they switch to paleo—but you won't have to!
This Paleo carrot cake pancake recipe is so delicious you'll make it repeatedly. Best of all, it's relatively easy and takes only 45 minutes maximum.
To get started, you'll need almond flour and coconut flour. Add applesauce, ghee, carrots, eggs, baking soda, cinnamon, nutmeg, ginger, coconut milk, and coconut oil.
You can serve this cake as a dessert or dress it up for a special occasion. Remember that this recipe may need more protein for a full meal, but it is an excellent addition to your meal plan.
You can also try these pancakes for breakfast—or a midnight snack!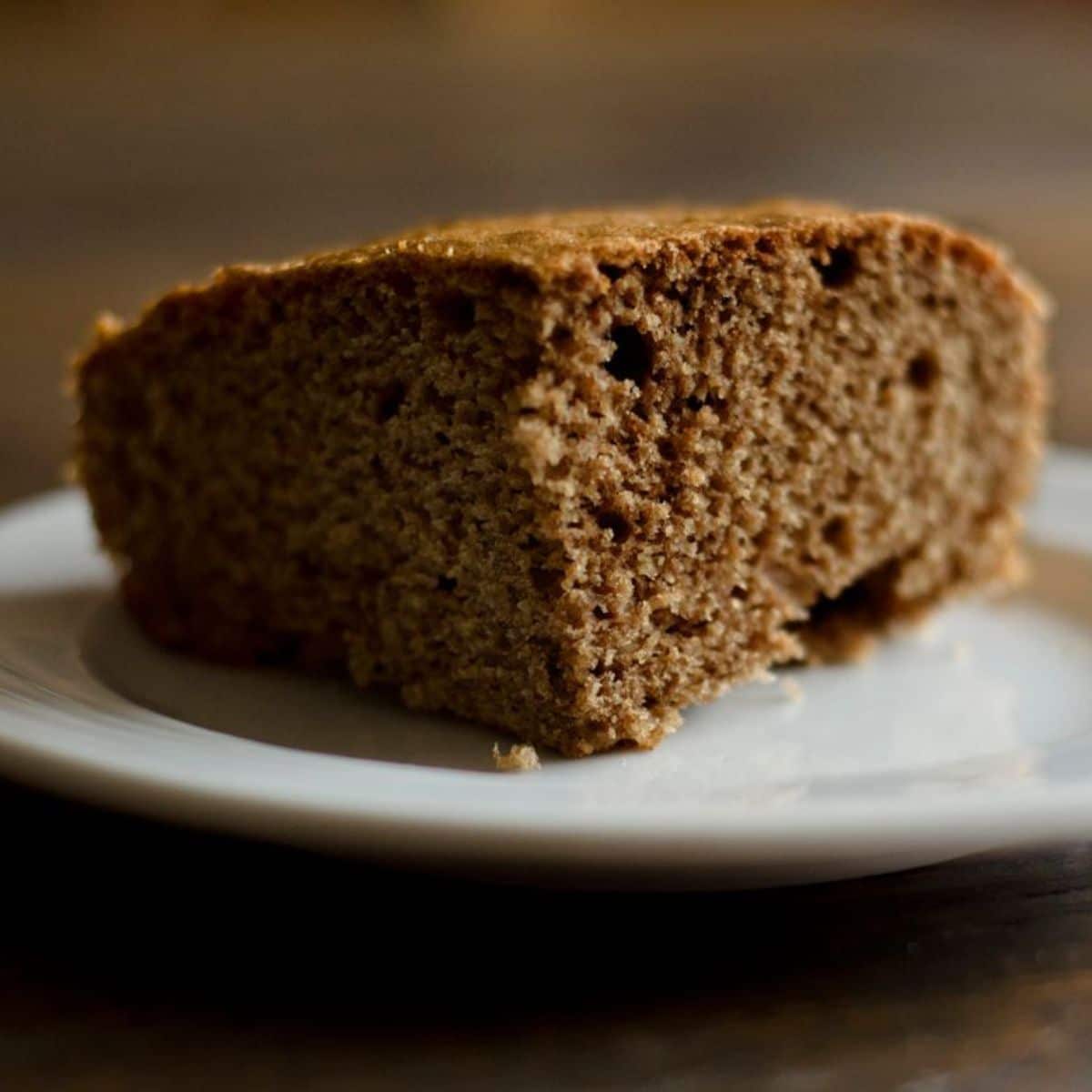 Pumpkin spice isn't just for the fall season.
You can add autumnal vibes to any meal with a delicious paleo pumpkin spice cake. This cake is also relatively sweet, so kids will surely enjoy it.
This recipe is easy and healthy; you'll only need a few ingredients. You'll also need eggs, coconut oil, pumpkin puree, baking soda, and seasonings. Add pumpkin spice to taste!
Once you've baked your cake, you'll likely want to dress it up with a delicious frosting. Consider a cream cheese frosting, or top it with roasted pumpkin seeds to enhance the taste!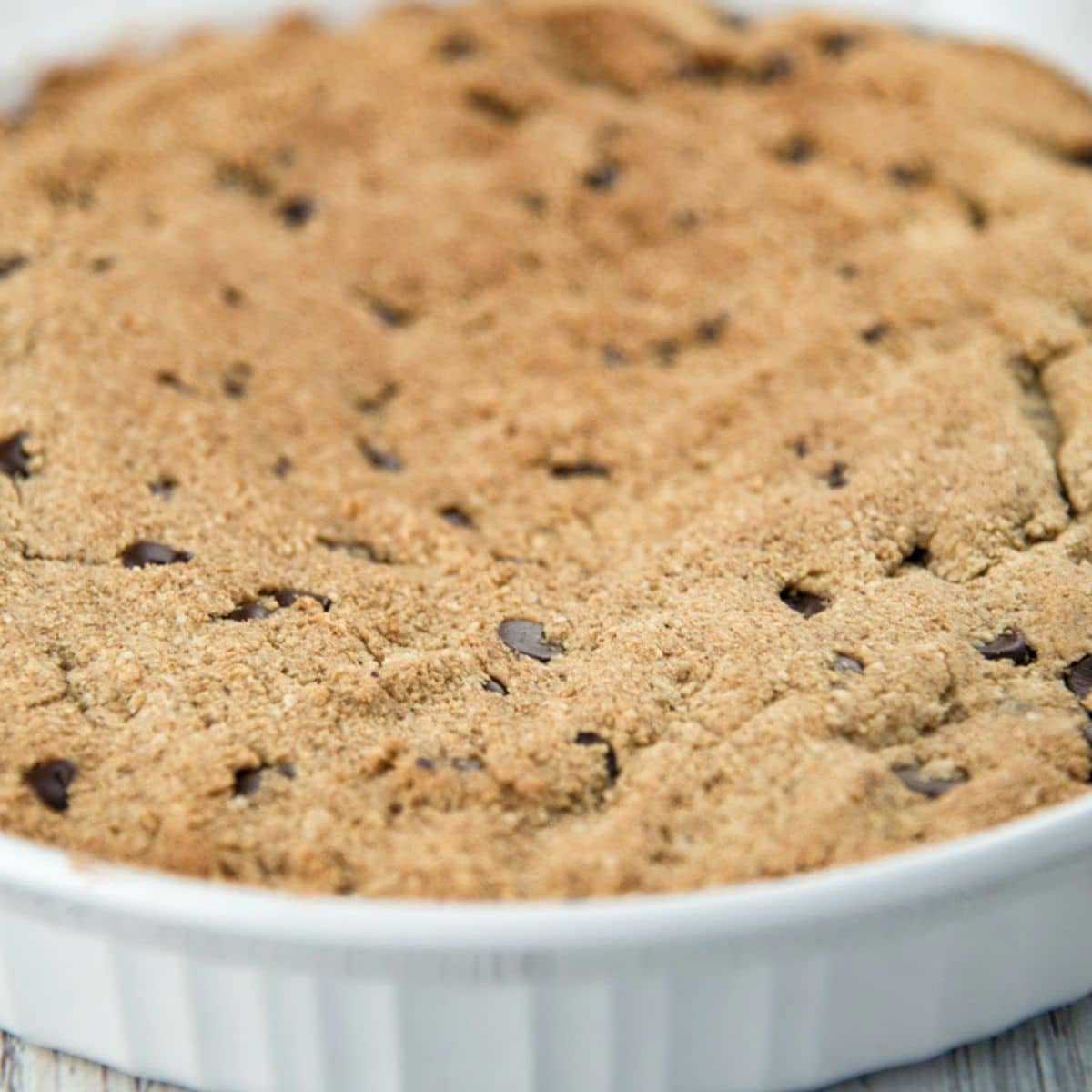 If you have a sweet tooth, switching to Paleo was likely difficult. As many can testify, it's even harder when you have children!
Thankfully, this recipe offers the unbeatable taste of chocolate chip cookies—without the added processed foods and refined sugars.
This recipe calls for almond flour, coconut flour, dark chocolate chips, baking soda, honey, vanilla, eggs, coconut oil, coconut milk, and sea salt.
You can count on spending roughly 45 minutes on the recipe, though it will take longer if you plan to dress it up with some homemade Paleo frosting.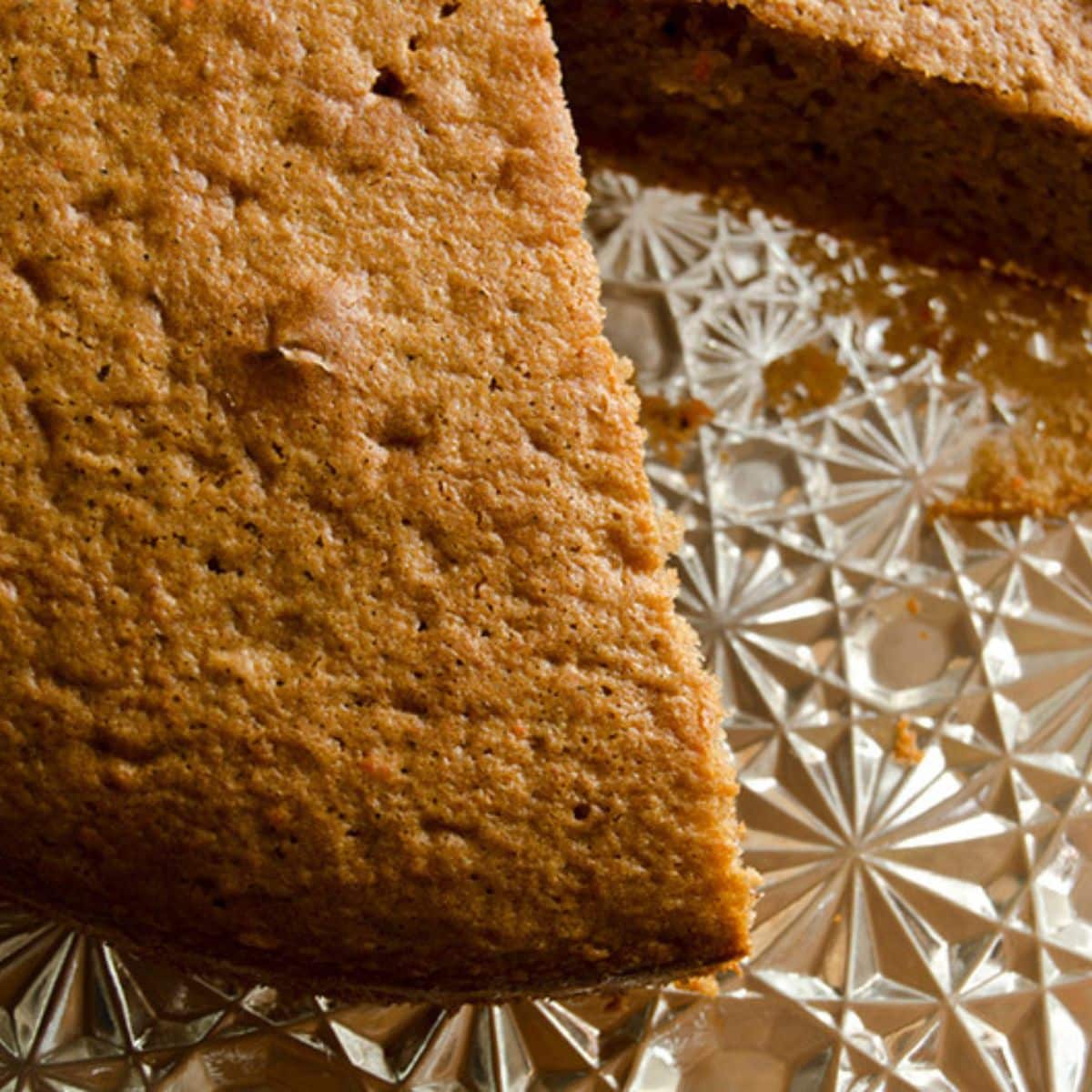 Carrot cakes are a crowd favorite, and now you can make your very own Paleo-friendly carrot cake.
This delicious dessert pairs organic orange zest with the traditional rich flavor of carrot cake—and it's good for you!
You'll need eggs, honey, carrots, orange, and almond flour to make this cake.You'll need to puree the carrots with a food processor or masher.
Remember to keep orange wedges to decorate your cake, or research some delicious Paleo frosting ideas to top your cake off!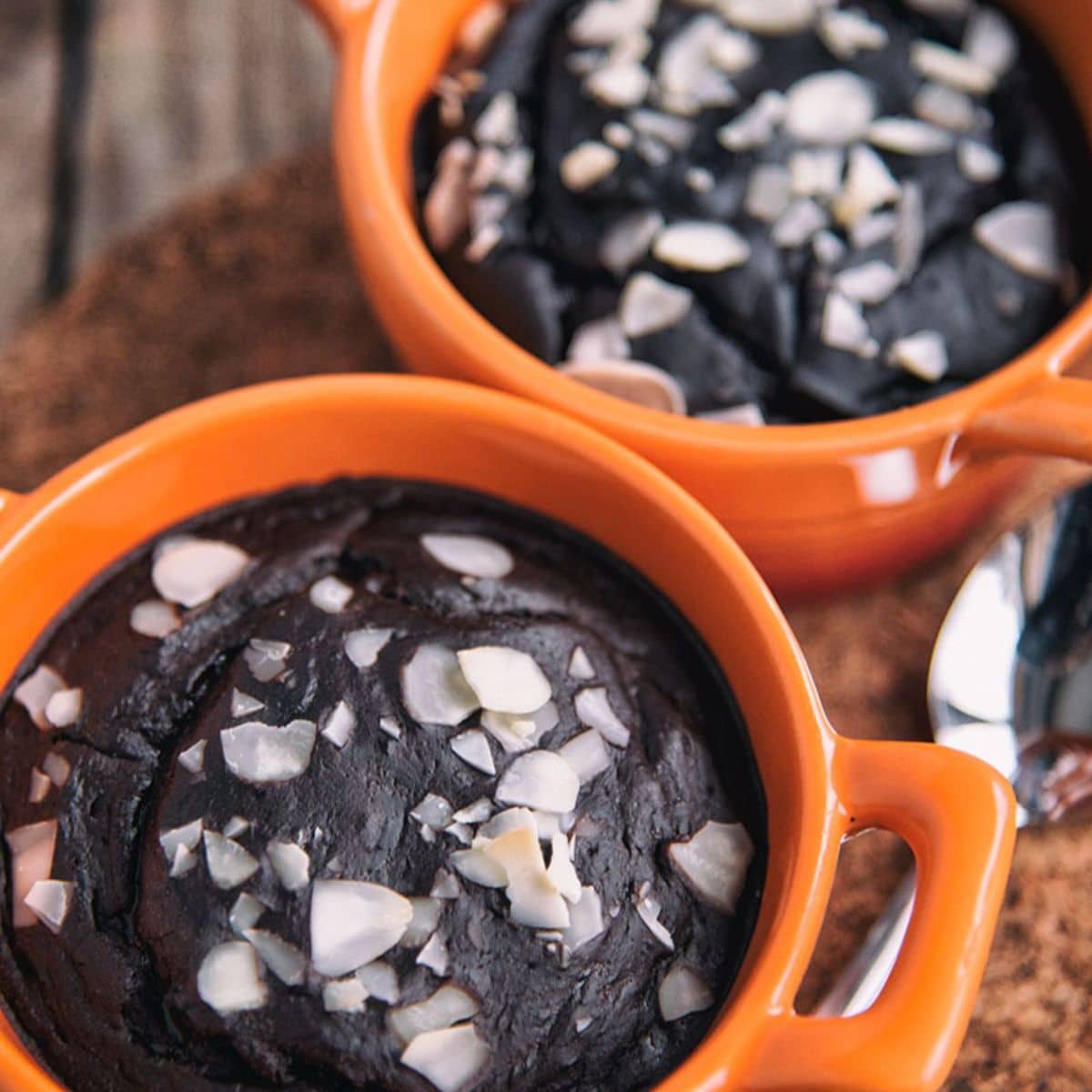 Chocolate cake is unique—no matter which way you make it!
This recipe, however, pairs healthy ingredients with a timeless taste to offer some of the most delicious confections available.
You can serve this cake with coconut flakes or dried fruit for an added kick or pair it with a warm drink.
The chocolate cake is also ideal for picky children and non-Paleo eaters since it's a portion of typical comfort food.
The recipe takes roughly 45 minutes to complete, and your cakes will stay good for a long time!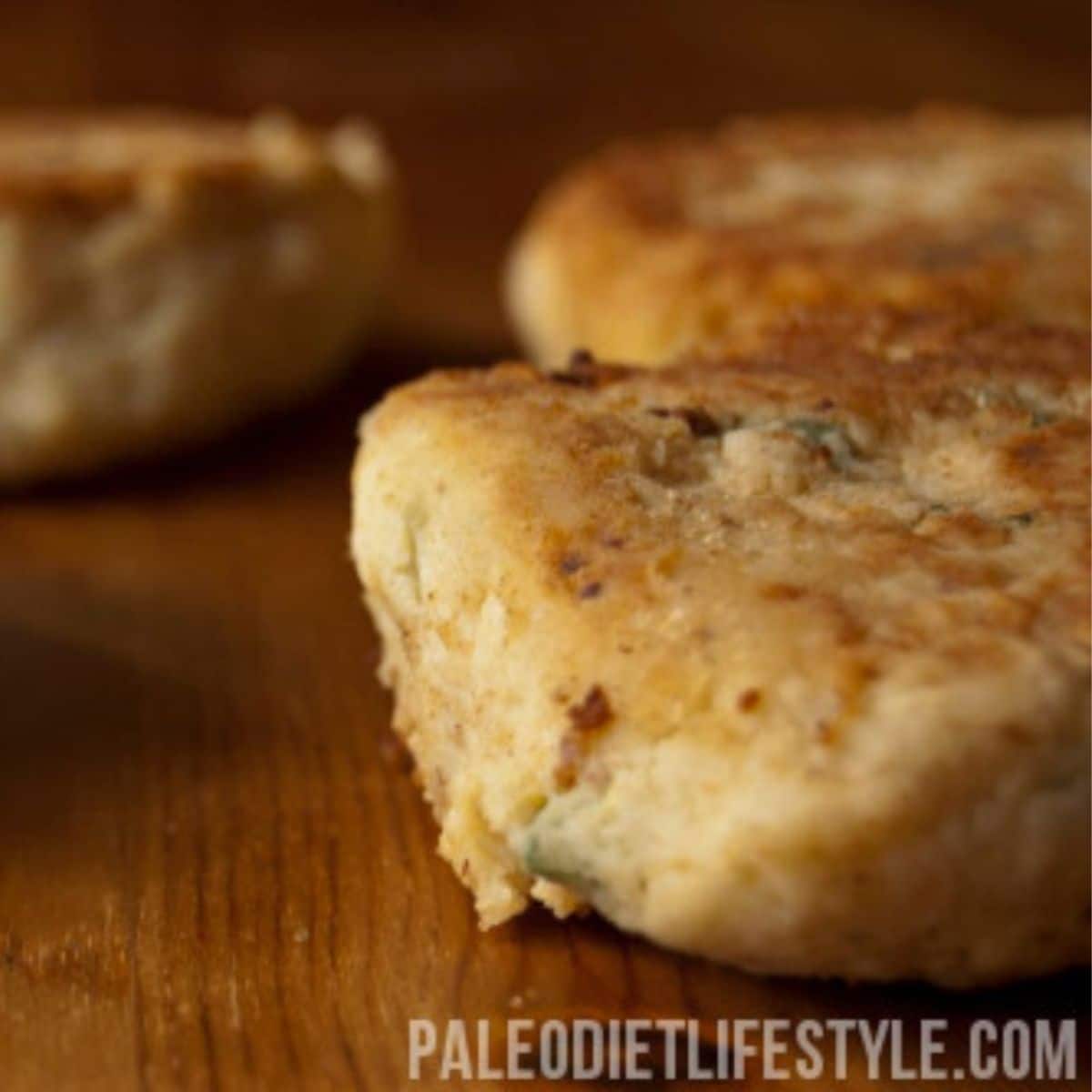 If you're looking for a salty take on traditional cakes, you've come to the right place. The next few recipes feature delicious salty cakes for lunch or dinner.
Fish cakes are easy to make—and kids love them.
You'll need cooking fat, sole fillets (or salmon—see recipe below), potatoes, eggs, dijon mustard, onions, and seasoning (black pepper is best).
The sole fillets offer a mild taste that isn't too fishy—perfect for a first-timer or picky eater.
These cakes are delicious and make an excellent meal replacement.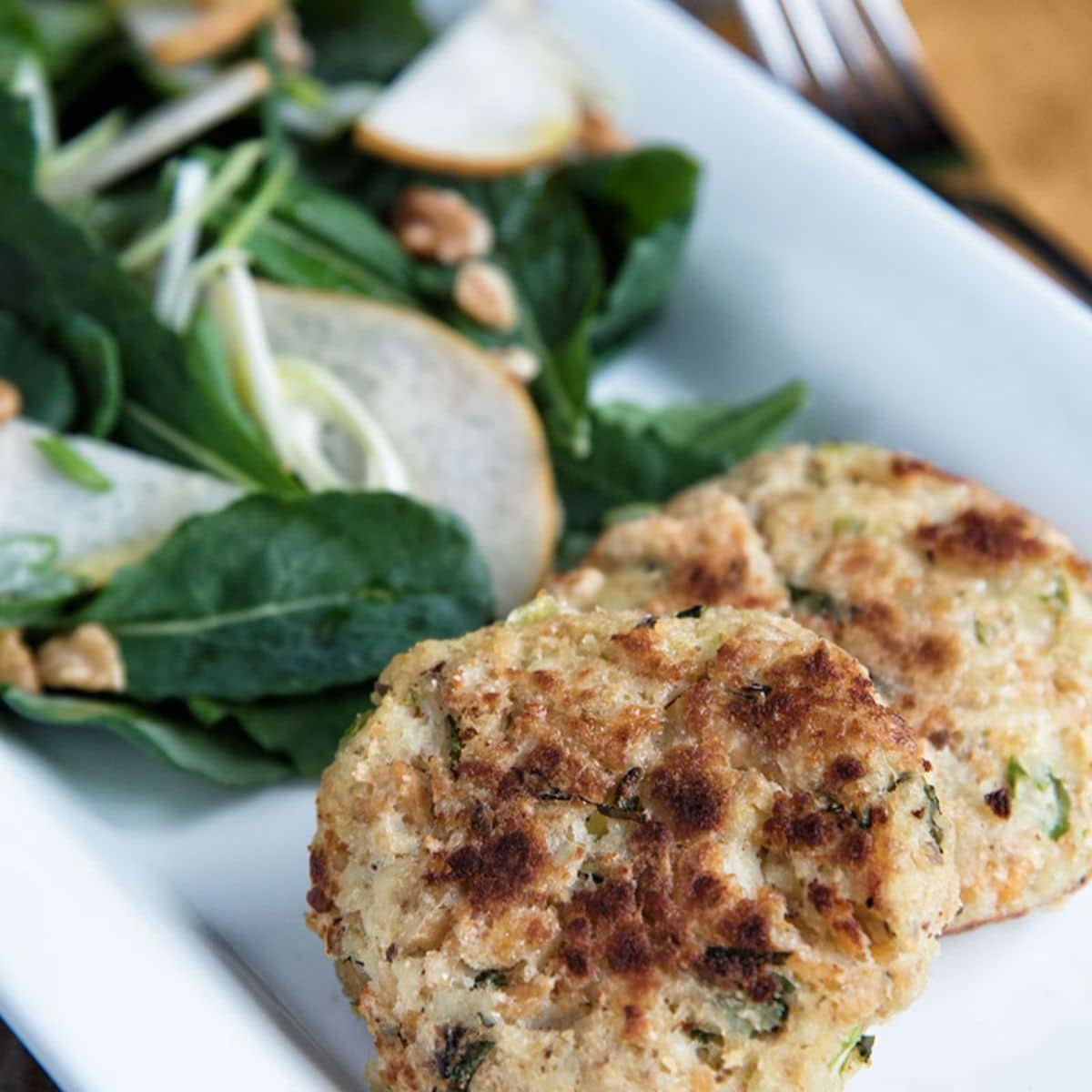 Salmon cakes are very similar to the fish cakes described above.
They're also relatively easy to make, and you can pair them with a soup or salad to complement the meal.
These salmon cakes are slightly fishier than the formerly mentioned recipe, so you should introduce these to people who are already familiar with fish-based dishes.
You can use salmon, sweet potatoes, onions, dill, mustard, lemon zest, eggs, coconut oil, and any seasonings you allow yourself to have.
The cakes are great, but they won't last too long, so eat them relatively soon after making them!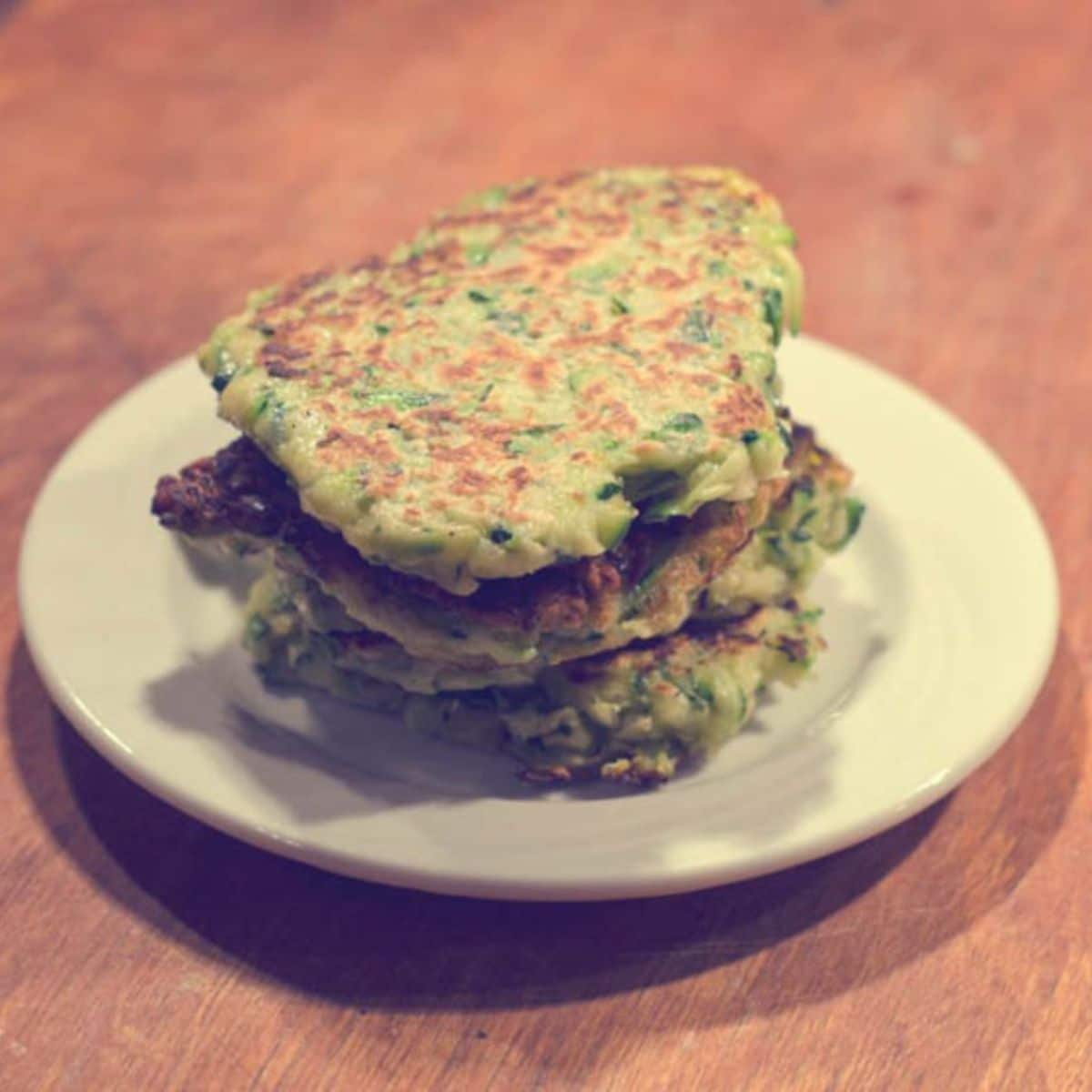 Zucchini cakes are an excellent way to introduce more vegetables while enjoying a salty, fluffy treat.
Zucchinis are summer squashes you can quickly grow and integrate into your food. The popular vegetable is versatile and adds a fluffy texture to your food.
You'll only need zucchini, onions, garlic, eggs, almond flour, and baking powder.
These cakes will keep a long time, so you can bake them early in the week and reheat them when you're in a hurry!
These sweet potato bacon cakes are the ideal addition to any tired breakfast menu—or you can also try this dish for lunch or dinner!
The recipe is straightforward and similar to the above cake recipes. You'll pair sweet potatoes with crunchy bacon and fluffy eggs for an irresistible taste.
The recipe takes only 30 minutes and feeds four, so prepare to make it repeatedly!
Wrapping Up
Festive cakes are easy to adapt to a Paleo diet.
Simply follow the easy directions in this guide to make your meal. You can add personal touches as you go; most recipes allow for customization.
The correct cake can make a difference, encouraging you and your family to eat healthier. Now, you can have your cake and eat it too!