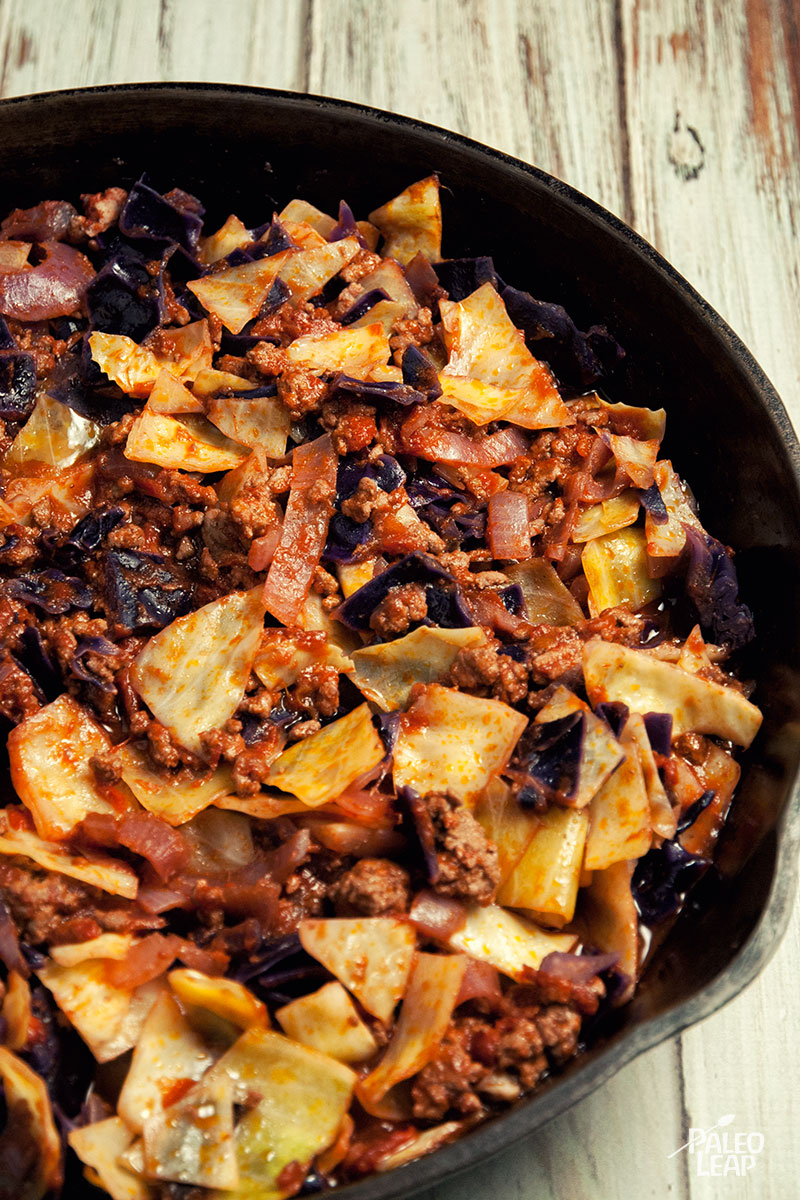 Do you love cabbage rolls, but don't really want to spend so long in the kitchen rolling them all up by hand? Well, here's a meal that doesn't look quite as pretty but delivers all the same flavors with a fraction of the prep time.
You can use homemade tomato sauce if you have it – as with most things homemade, the flavor will probably be better. But there are also some Paleo-friendly canned or jarred sauces out there: just be sure to read the ingredients list very carefully (don't be fooled by meaningless labels like "all-natural:" read the actual ingredients!).
This recipe is great for the busy nights when you just need something on the table fast. It's full of nutrition – the cabbage is packed with Vitamin C and the tomatoes deliver a respectable amount of B vitamins, potassium, and other minerals. And that's without all the nutrition in the beef – on top of the protein and healthy fat, it's also full of Vitamin B12 and minerals like iron, zinc, and selenium. It might not look like a restaurant dinner, but it'll give you all the fuel you need to keep going – and isn't that really the most important thing?
Ground Beef And Cabbage Skillet Recipe

SERVES: 4

PREP: 15 min.

COOK: 30 min.

Values are per portion. These are for information only & are not meant to be exact calculations.
Ingredients
1 lb. ground beef;
1 onion, chopped;
½ head cabbage, chopped;
2 garlic cloves, minced;
1 15 oz. can diced tomatoes;
10 oz. tomato sauce;
Sea salt and freshly ground black pepper;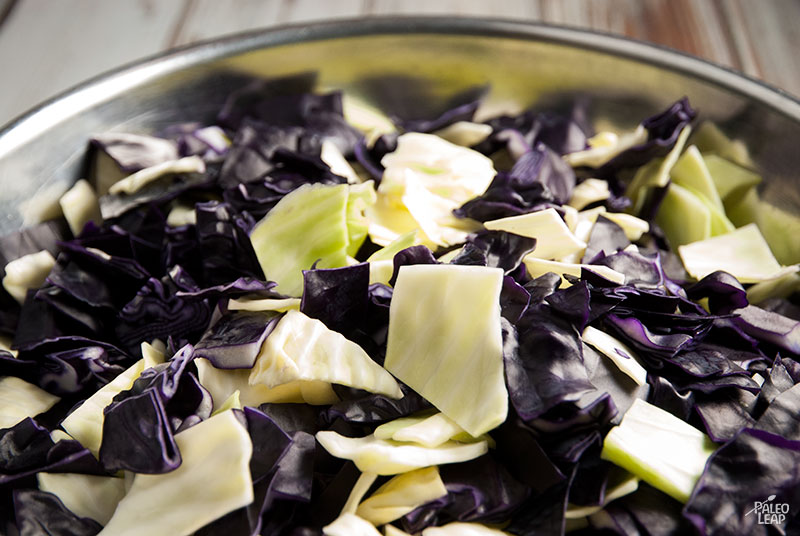 Preparation
Melt some cooking fat in a large skillet placed over a medium-high heat.
Cook the garlic and onion until fragrant and soft.
Brown the ground beef in the skillet until no longer pink.
Add the cabbage, tomatoes, tomato sauce, and season with salt and pepper to taste.
Cover and let simmer for about 25 minutes or until the cabbage is soft.