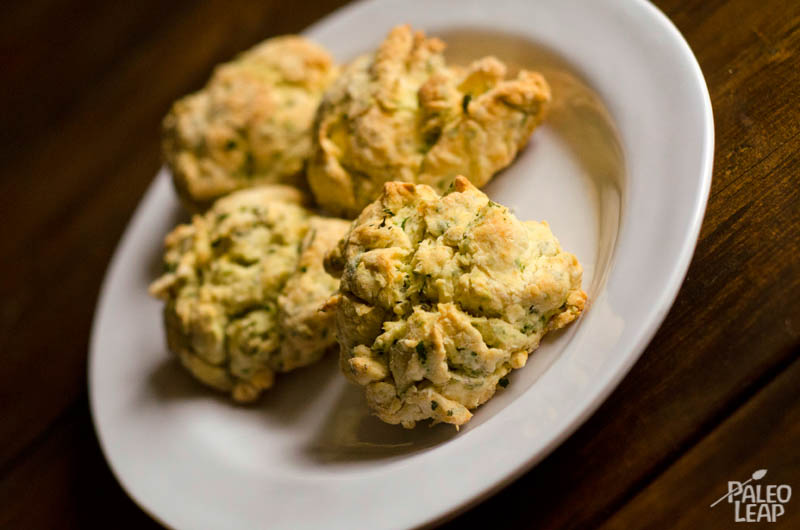 When I cook a dish with a lot of sauce or juices from meat, I like do as the Italians do and prepare a delicious bread of some kind to absorb all of the amazing drippings. I have to admit, this could quite possibly be one of my favorite ways of eating dishes that contain a sauce. With that being said though, I try to avoid making any kind of bland bread, but rather something containing subtle complimenting flavors. Fresh herbs tend to do this best. Here is a great scone recipe made up of all my favorite herbs, making it a great sponge for any tomato sauce.
As I like to remind people when preparing and enjoying meals that contain lot of nuts or nut flour, it's always a good idea not to go too nuts on nuts. In other words, these herb scones are delicious, but they are best enjoyed as a treat or as a healthy getaway when cravings for bread are too high. Here, almond flour is used and, while almonds are full of nutrients, they are still high in omega-6 fat and still contain some phytic acid. For more details on the subject of nuts, you can always refer to my article on nuts and seeds on a Paleo diet.
If your grow your own herb in a home herb garden, this is a great way to make use of them when they abound. The combination of parsley, thyme and rosemary is especially great and ideal to go along hearty meals with strong flavors like those prepared with red meat and root vegetables.
Some scone recipes call for some extra sugar or honey to give them a little bit of a sweet taste, but I find them absolutely delicious without any sugar added and they are healthier this way, without the addition of some high-fructose sweetener.
Another great thing about these bad boys is that, unlike many baked goods, they require only very few ingredients and are ready in no time. They can be a perfect last minute addition to a meal and they are best when right out of the oven and still warm and tender.
Herb Scones Recipe
Yields 6 scones

Values are per portion. These are for information only & are not meant to be exact calculations.
Ingredients
2 cups almond flour;
¼ cup fresh parsley, chopped;
1 tbsp fresh thyme;
1 tsp fresh rosemary;
1 tsp baking soda;
1 tsp sea salt;
2 large eggs;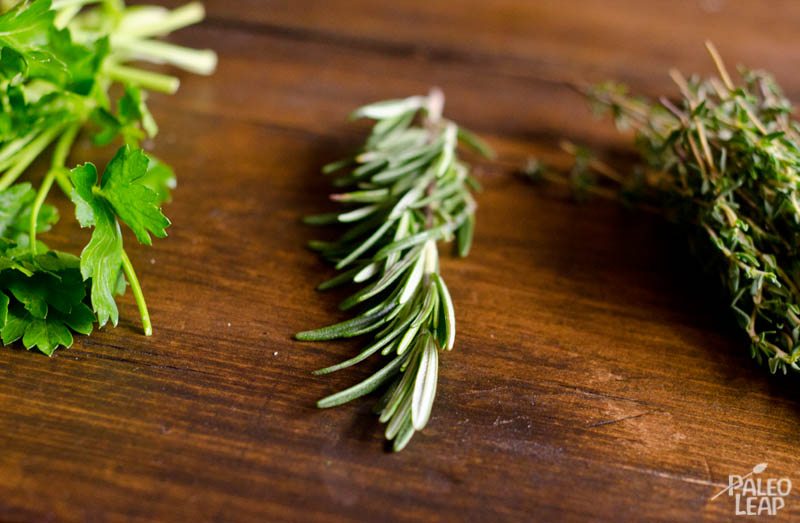 Preparation
Preheat your oven to 375F.
In a large bowl, combine the almond flour, herbs, salt and baking soda. Mix well.
In a separate bowl, whisk the eggs.
Slowly pour in the egg mixture to the bowl containing the dry ingredients. Stir constantly until a dough is formed.
Divide the dough into 6 equal portions. Place the dough onto a well greased baking sheet and bake for 10 to 12 minutes, or until slightly golden.