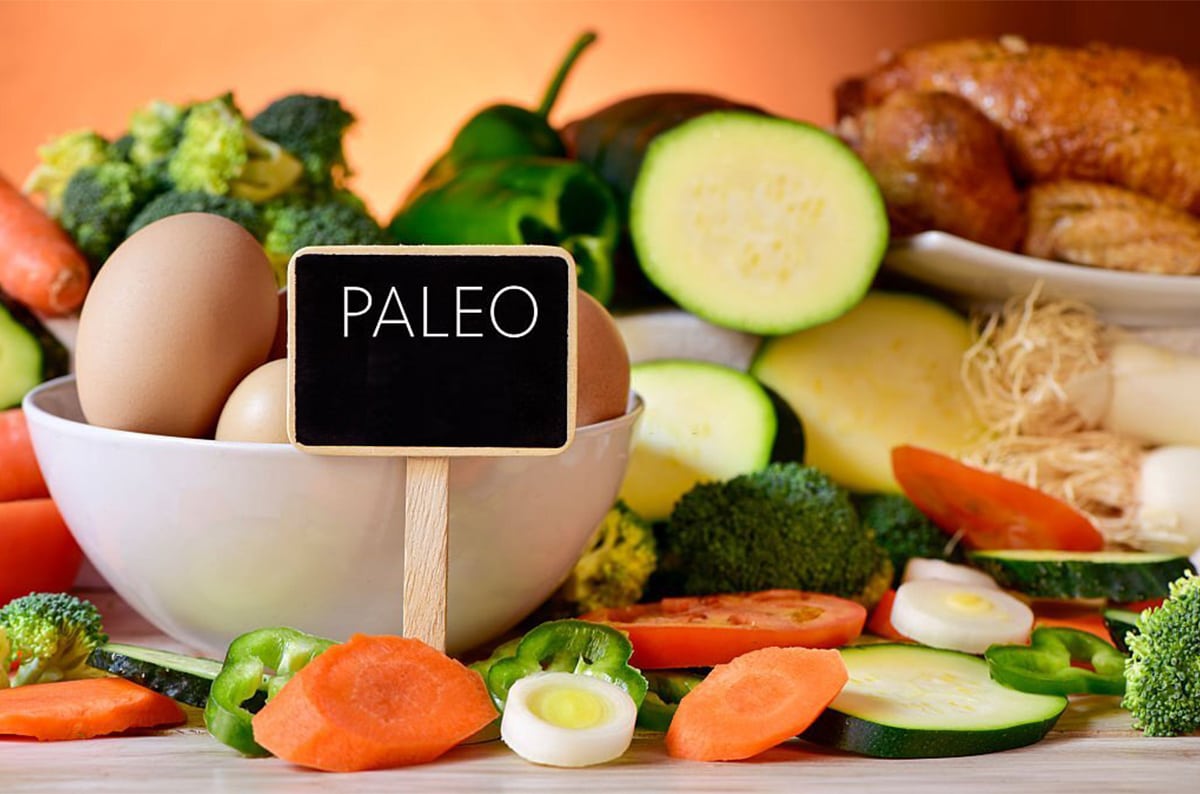 Paleo has gotten a lot of good press for treating autoimmune disease – and rheumatoid arthritis is the most common autoimmune disease around. It's not the same as osteoarthritis, the "getting old" arthritis that so many people get as they age. In rheumatoid arthritis, the body's immune system attacks the synovial membrane, which is part of the connective tissue that holds your joints together. The immune attack does exactly what any kind of immune attack tends to do: it causes inflammation. Ultimately, it damages the bone and cartilage of the joint, which can cause severe joint pain and loss of function.
A particularly nasty feature of rheumatoid arthritis is that (unlike osteoarthritis), it doesn't stop at joint pain. Rheumatoid arthritis can also cause systematic symptoms, like fever and fatigue. And it's associated with a much higher risk of heart disease, osteoporosis, and a whole laundry list of other serious problems.
Rheumatoid arthritis is partly genetic, but genetics don't explain everything, which has led some researchers to look for an environmental "trigger" in the form of food. Here's a look at some of those papers studying relevant foods and supplements: what's shown benefits and what might be harmful.
Note: as always, this isn't intended as a replacement for a doctor. If you have rheumatoid arthritis (or any other disease), see a doctor – and if you're interested in using food as part of your treatment plan, some of the studies linked in this post might be good to bring along to do the doctor's office.
Diet and Rheumatoid Arthritis: The Good
Several different foods and nutrients have been studied as supplementary treatments for rheumatoid arthritis, based on their anti-inflammatory or other effects.
Omega-3 Fats
Omega-3 fats are anti-inflammatory, so it stands to reason that they might be helpful. It's not exactly a new concept to eat an anti-inflammatory food when you have an inflammatory disease, but in the case of rheumatoid arthritis, there's some evidence besides just a reasonable assumption that it might work.
For example, this meta-analysis found significant evidence to support the idea hat Omega-3 fats can help reduce rheumatoid arthritis pain. Another review concluded the same thing: Omega-3 fats helped reduce joint swelling, pain, morning stiffness, and the need for anti-inflammatory medication.
Most studies have been done on supplements because supplements are easy to control and set up placebos for, but there have also been some studies on diet. For example, this study found that women who ate more Omega-3 fats in their diet (mostly from fish) had a lower risk of developing rheumatoid arthritis.
Considering that supplements can be a dicey proposition, it's probably preferable for most people to get their Omega-3s from fish and seafood if possible. Here are some recipes!
Conjugated Linoleic Acid
While we're on the topic of fats, conjugated linoleic acid, or CLA for short, is an anti-inflammatory fat with benefits for weight loss - and maybe also for rheumatoid arthritis. Remember from above that rheumatoid arthritis patients sometimes get osteoporosis or other bone problems as well as their joint pain? This study found that CLA supplements helped with bone health in patients with rheumatoid arthritis.
Even better, in this study, rheumatoid arthritis patients got either CLA, CLA + vitamin E, or a placebo for 3 months. At the end of the 3 months, both the CLA groups had lower pain and morning stiffness. CLA alone was good, but CLA + vitamin E was even better.
You could get a healthy dose of both CLA and vitamin E from a big pile of wilted spinach with butter.
Vitamin D
Vitamin D has a powerful effect on the immune system - vitamin D deficiency is a recurring problem in several different autoimmune diseases, and rheumatoid arthritis is no exception. Lower vitamin D levels are associated with rheumatoid arthritis. Vitamin D levels are also inversely associated with disease activity, meaning that the worse someone's disease is, the more likely they are to have low vitamin D.
On the intervention front, this study found that in rheumatoid arthritis patients who had vitamin D deficiency, supplementation significantly improved markers of inflammation.
Vitamin D comes mostly from sunshine, but you can also get it from fatty fish like salmon (the same ones that provide a bunch of Omega-3s).
Diet and Rheumatoid Arthritis: The Bad
There aren't as many things on the list here, because there haven't been as many studies. There's some evidence against sugar, but it's not really conclusive because it only proves an association, not a causal relationship. But there's one notable bad guy here...
Gluten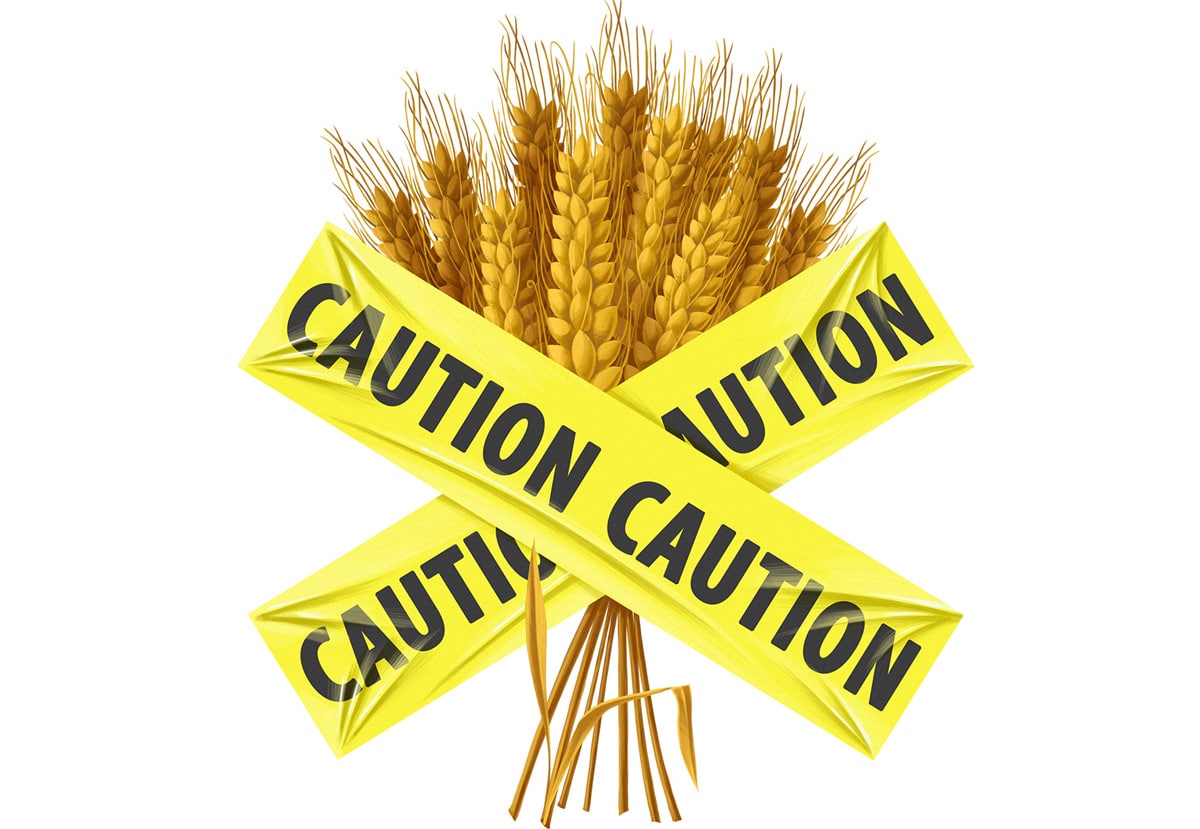 Gluten is a protein found in wheat, barley, and some other grains. As far as autoimmunity goes, gluten is most famous for triggering celiac disease. Celiac is a totally different disease from rheumatoid arthritis, but this study points out some similarities:
They share similar antibodies (proteins your immune system produces to attack "enemies" like viruses and bacteria - only in autoimmunity, you're attacking yourself instead).
They're associated with similar environmental causes.
Rates of both have recently increased.
There's symptom crossover: patients with Celiac disease often have joint symptoms in addition to their gut problems, while patients with rheumatoid arthritis often have gut problems in addition to their joint pain.
Both diseases are closely tied up with disruptions in the gut barrier ("leaky gut") and the gut bacteria.
Also, people with rheumatoid arthritis have much higher rates of celiac disease than the general population.
The short version is that there's evidence that Celiac autoimmunity and rheumatoid arthritis autoimmunity are related, and that gluten exposure plays a role in both. Gluten exposure damages the gut lining and throws off the balance of bacteria in the gut. Because gut bacteria are key regulators of the immune system, this throws the entire immune response out of whack.
That's backed up by this study. 66 patients with rheumatoid arthritis were put on either a gluten-free vegan diet or a regular "balanced" diet containing a normal amount of gluten. The gluten-free vegan group showed significant reductions in weight, improvements in blood lipids, and improvements in markers of inflammation and immunity. This isn't a perfect study for Paleo purposes, since the effects of the gluten elimination are all tangled up with the effects of the vegan diet, but it's at least some evidence that eliminating gluten can be helpful. (There aren't a lot of intervention studies on human subjects here, so we have to work withwhat we can get).
Summing it Up
Paleo strategies for rheumatoid arthritis definitely fall into the category of "See your doctor, but in the meantime..." - none of this is intended to be a replacement for medical care. But it's good to know what studies are out there on food and rheumatoid arthritis.
The most solid evidence is for omega-3 fats, but there's also reason to look favorably on conjugated linoleic acid and vitamin D. On the other hand, gluten may be a problem for people with rheumatoid arthritis.
Since rheumatoid arthritis is an autoimmune disease, it's also worth mentioning that all these suggestions are completely compatible with a Paleo-style autoimmune protocol (eliminating eggs, dairy, nightshade vegetables, nuts, and seeds).
Have you ever tried a food or supplement for rheumatoid arthritis? How did it go? Let us know on Facebook!