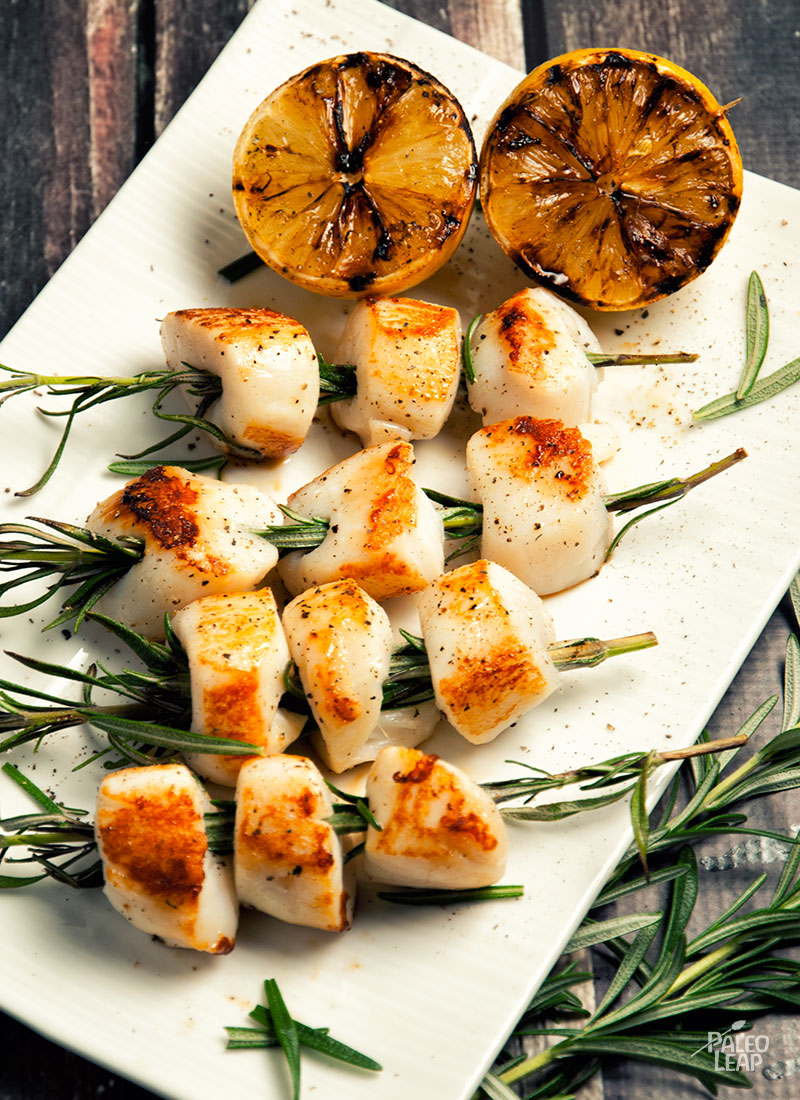 Scallops threaded onto sprigs of fresh rosemary pick up a delicious herbal flavor from the inside out – and you don't even have to worry about whether you remembered to buy skewers! The rosemary also makes for a striking presentation: even though the whole recipe from start to finish takes under 15 minutes, it still looks like an dish you'd find in a high-end restaurant.
Scallops served this way are delicious, but they're also full of nutrition, notably Vitamin B12 and several minerals including selenium. Selenium is particularly important for seafood because it protects you against potential mercury toxicity.
Depending on the size of your scallops and the number of people you're feeding, you could make this as either an appetizer or a main course. As an appetizer, it would be great with a classic steak and salad; as a main course, you could serve it with some quick grilled asparagus or Brussels sprouts, or any other vegetable you like.
Rosemary-Skewered Scallops Recipe

SERVES: 2

PREP: 5 min.

COOK: 6 min.

Values are per portion. These are for information only & are not meant to be exact calculations.
Ingredients
12 scallops;
4 sprigs rosemary;
1 lemon, sliced;
2 tbsp. olive oil;
Juice from half a lemon;
Sea salt and freshly ground black pepper;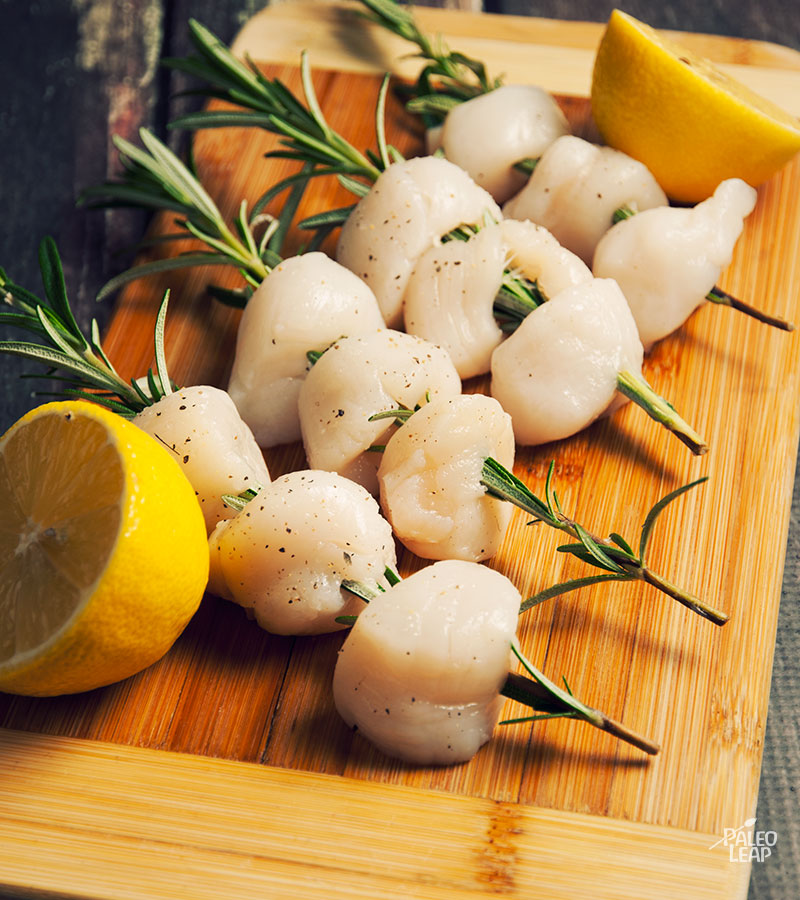 Preparation
Preheat a grill to medium high.
Thread 3 scallops onto each rosemary sprig.
Brush the scallops with olive oil and season to taste with sea salt and ground pepper;
Drizzle lemon juice over the scallops.
Place the scallops on the grill and cook until golden brown (about 3 minutes per side).
Transfer to plates and serve with extra lemon slices.