You've probably heard of salmon burgers, but this recipe gives pride of place to the tuna fish instead, proudly bringing out the taste of the fish with an anchovy mayonnaise sauce instead of trying to hide it behind too much cream or flavoring.
It's definitely a recipe for tuna lovers; don't try this on your fish-hating friends (unless you secretly want to eat all the burgers yourself)!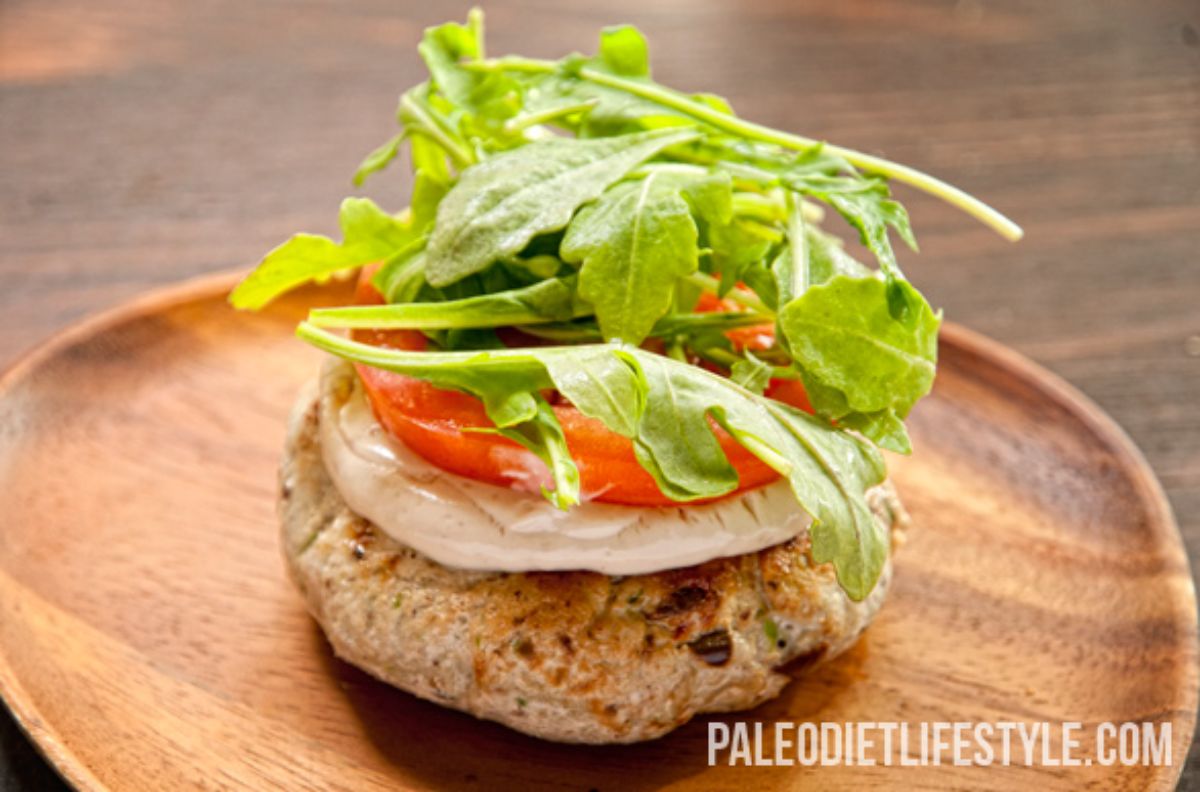 To make the patties stick together in this recipe, it's important to use fresh tuna, not the canned kind. Canned fish is great for many other recipes, but in this case, it just won't hold properly, and your tuna patties will break apart and get lost through the bars of the grill.
It's a little more expensive, but the upside to fresh fish is that you won't have to worry about checking the cans for hidden soy or MSG since you know exactly what you're getting.
To give this recipe your own unique twist, you can always add more or different ingredients to the tuna mix. As written, the recipe has a very sophisticated Mediterranean flavor with the kalamata olives and anchovies, and the arugula on top adds an extra spicy crunch to the finished creation.
It might not be the best choice for kids, but it's sure to impress a group of adult friends with your taste and creativity.
Serve the burgers plain or nestled into a big bed of mixed greens, or grill up some big Portobello mushrooms for the buns – they're tasty however you prepare them and a welcome variation on the more typical beef.
Tuna Burger Recipe
SERVES: 4 PREP: 20 min COOK: 8 min
Ingredients
1 lb. fresh tuna, diced;
2 scallions, thinly sliced;
12 kalamata olives, pitted and chopped;
¼ cup homemade mayonnaise;
1 tsp. anchovy paste;
Extra-virgin olive oil for brushing;
Sliced tomatoes and arugula, to serve;
Sea salt and freshly ground black pepper, to taste;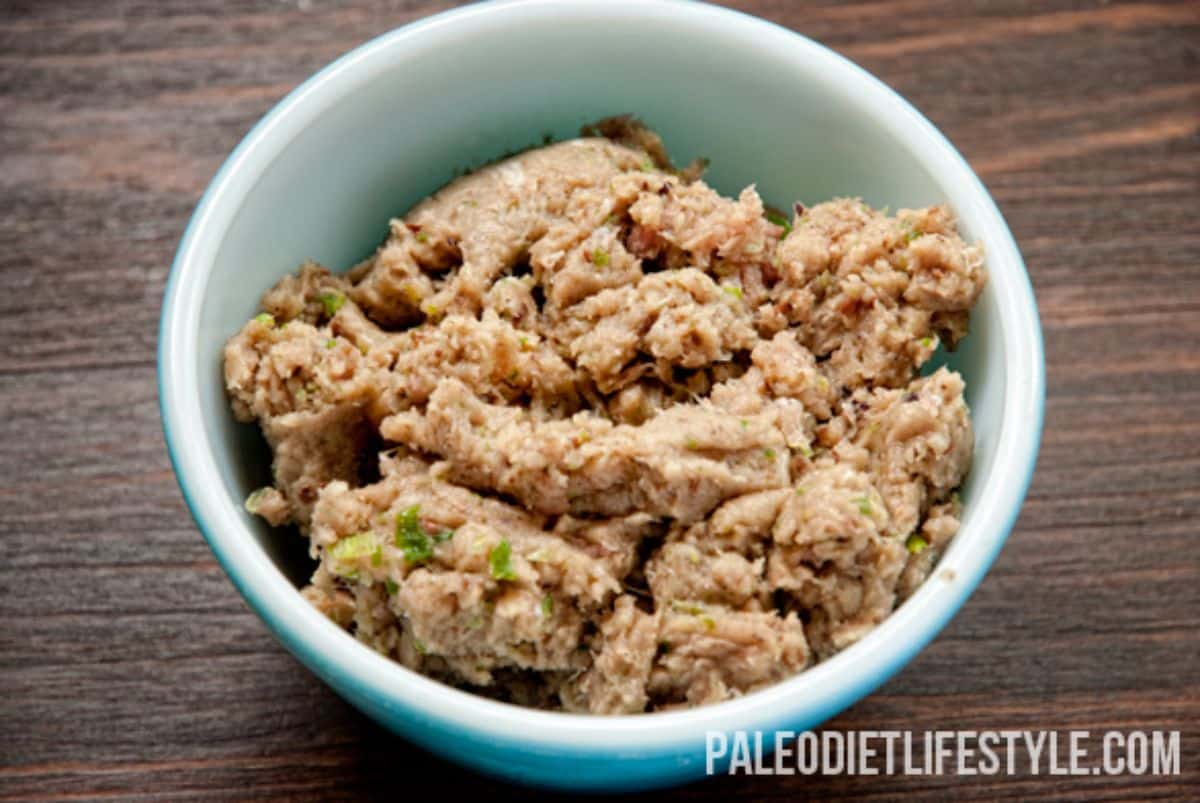 Preparation
Preheat your grill to medium-high.
In a bowl, combine the tuna, the kalamata olives, and the scallions. Place the mixture in the freezer for 5 minutes.
When the 5 minutes is up, transfer the tuna mixture into a food processor and pulse until the tuna is finely chopped.
Transfer back to the bowl and season to taste.
Flatten the tuna into 4 patties of equal size.
Brush each patty with olive oil and grill for 6 to 8 minutes total, flipping once.
In a small bowl, combine the mayonnaise with the anchovy paste.
Spread the mayonnaise and anchovy paste on each tuna patty. Top with tomato and arugula, and serve.
📖 Recipe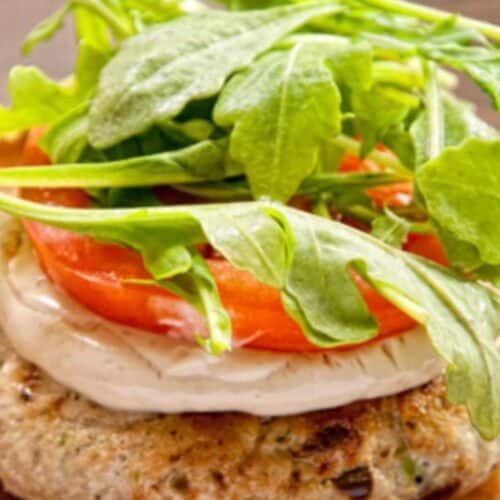 Tuna Burger Recipe
Take a break from beef burgers with this fish-lovers' version of a barbecue favorite.
Ingredients
1

lb.

fresh tuna

diced

2

scallions

thinly sliced

12

kalamata olives

pitted and chopped

¼

cup

homemade mayonnaise

1

tsp.

anchovy paste

Extra-virgin olive oil for brushing

Sliced tomatoes and arugula

to serve
Instructions
Preheat your grill to medium-high.

In a bowl, combine the tuna, the kalamata olives, and the scallions. Place the mixture in the freezer for 5 minutes.

1 lb. fresh tuna,

12 kalamata olives,

2 scallions

When the 5 minutes is up, transfer the tuna mixture into a food processor and pulse until the tuna is finely chopped.

Transfer back to the bowl and season to taste.

Sea salt and freshly ground black pepper

Flatten the tuna into 4 patties of equal size.

Brush each patty with olive oil and grill for 6 to 8 minutes total, flipping once.

Extra-virgin olive oil for brushing

In a small bowl, combine the mayonnaise with the anchovy paste.

¼ cup homemade mayonnaise,

1 tsp. anchovy paste

Spread the mayonnaise and anchovy paste on each tuna patty. Top with tomato and arugula, and serve.

Sliced tomatoes and arugula
Nutrition
Calories:
280
kcal
Carbohydrates:
1
g
Protein:
27
g
Fat:
18
g
Saturated Fat:
3
g
Polyunsaturated Fat:
8
g
Monounsaturated Fat:
6
g
Trans Fat:
0.03
g
Cholesterol:
50
mg
Sodium:
367
mg
Potassium:
317
mg
Fiber:
1
g
Sugar:
0.3
g
Vitamin A:
2592
IU
Vitamin C:
1
mg
Calcium:
24
mg
Iron:
1
mg