Need a booster for your salad? What about something special to pep up an omelet or frittata? Or a topping for otherwise plain grilled chicken breasts or fish? Try these quick roasted cherry tomatoes for an easy pop of rich flavor that goes with almost anything. You could eat them just as a side dish, but once you make them, you'll start wanting to put them in everything else, too.
A few suggestions for recipes that might benefit from the addition of some roasted tomatoes:
All those Mediterranean ingredients don't just make the recipe delicious, though; you'll be adding a nutritional boost to your meal as well. Except for the salt, all of the ingredients here are notably rich in antioxidants, micronutrients, and other good stuff. So go ahead and throw them into anything: it's good for you!
Garlic-Roasted Cherry Tomatoes Recipe

SERVES: 4

PREP: 10 min.

COOK: 20 min.

Values are per portion. These are for information only & are not meant to be exact calculations.
Ingredients
20 oz. cherry tomatoes, halved
6 garlic cloves, minced
2 tbsp. olive oil
1 tbsp. fresh basil, minced, + some for serving
Sea salt and freshly ground black pepper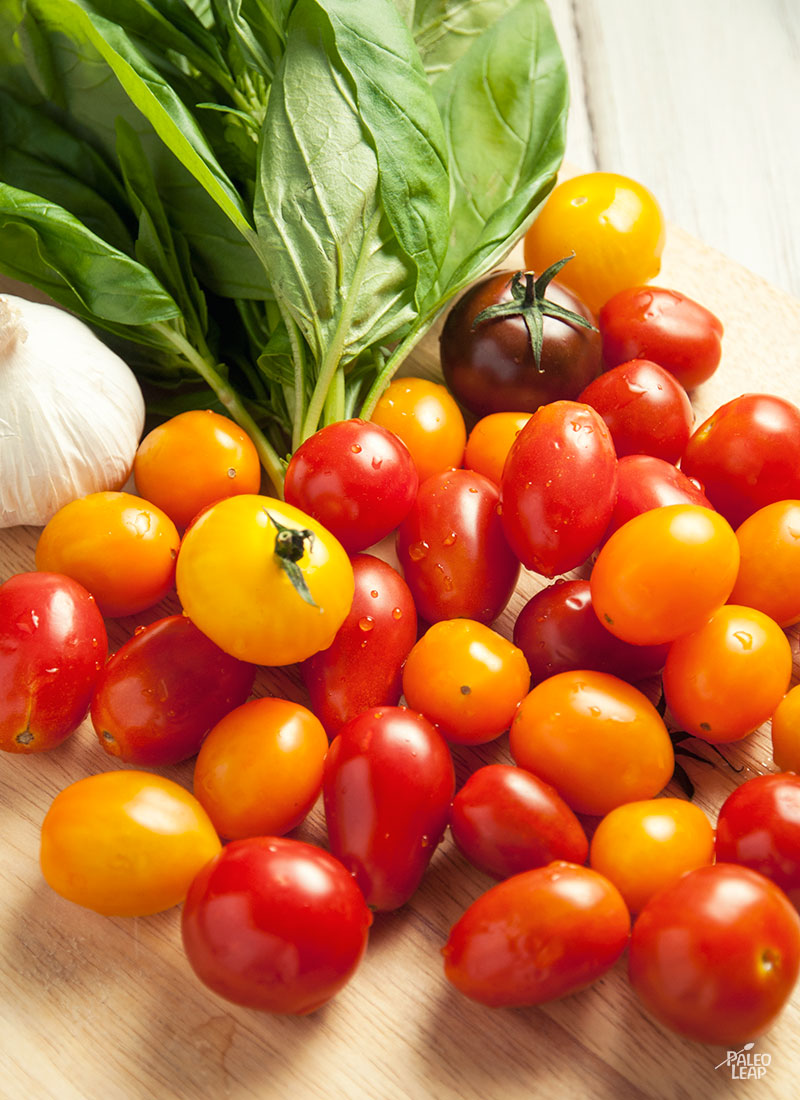 Preparation
Preheat your oven to 375 F.
In a bowl combine the tomatoes, garlic, olive oil, basil, and season with salt and pepper to taste.
Place the tomatoes in a single layer on a baking dish.
Bake in the oven for about 20 minutes and serve with extra basil.