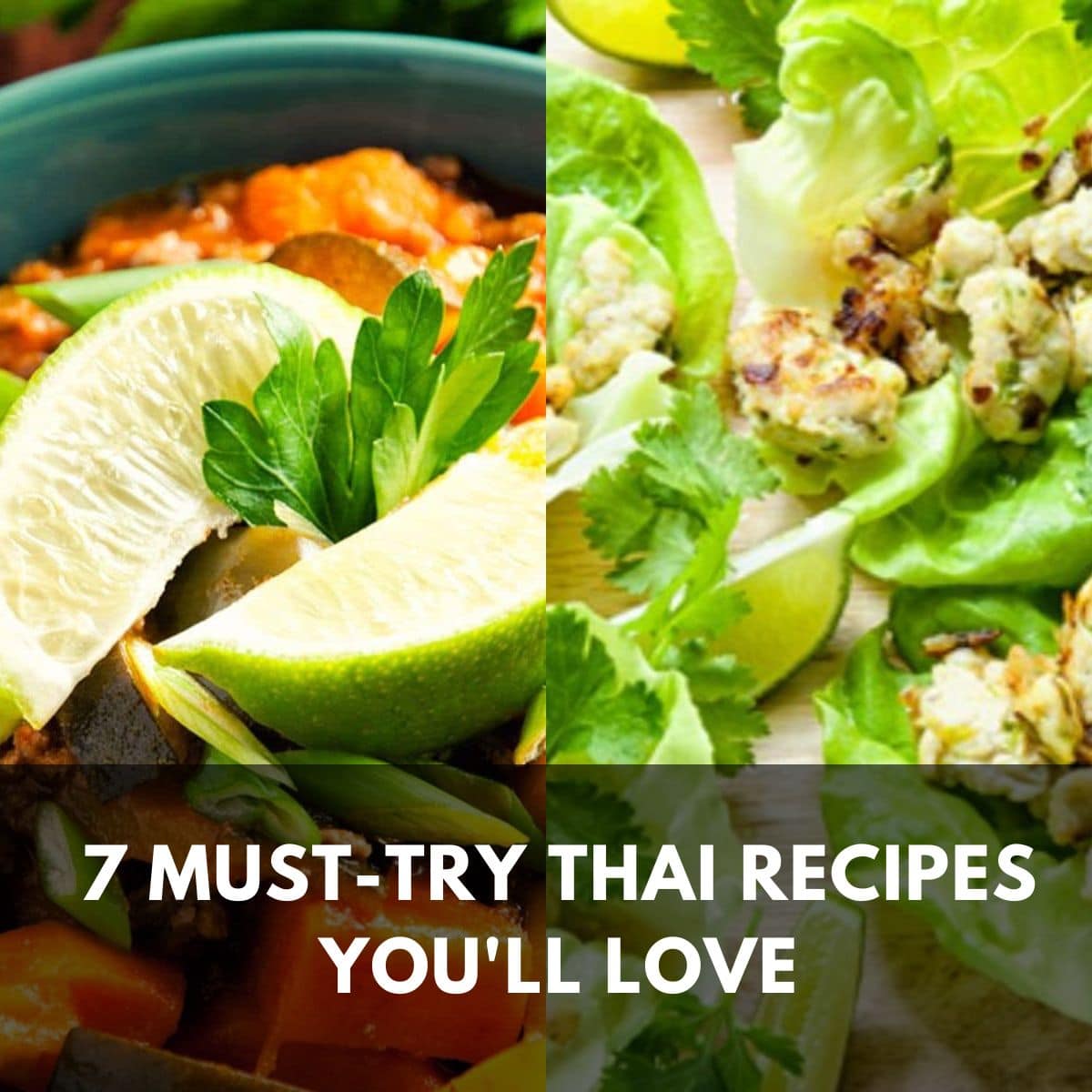 The paleo diet has been growing in popularity in recent years; simply put, this diet encourages eating fruits, nuts, vegetables, lean meats, and fish, the same as our prehistoric ancestors consumed.
Thai food is known for its fresh vegetables, spices, seasonings, and herbs that transform a simple dish into a flavor-packed meal. Most Thai meals are healthy and not overly complicated, deeming it a perfect at-home recipe to fill our cravings.
Whether you follow a paleo lifestyle for health or diet, rest assured you don't need to give up Thai food to adhere to this way of eating.
Paleo Leap recommends numerous dishes that promote healthy living but capture the deliciousness we search for in our foods. The wide selection of Thai meals has variety but keeps the authentic Thai flavors and seasonings.
If you have a strong love for Thai food and want to start making dishes at home but don't know how to create an authentic-styled, paleo-friendly dish, here are seven must-try delicious recipes that will have you reaching for seconds.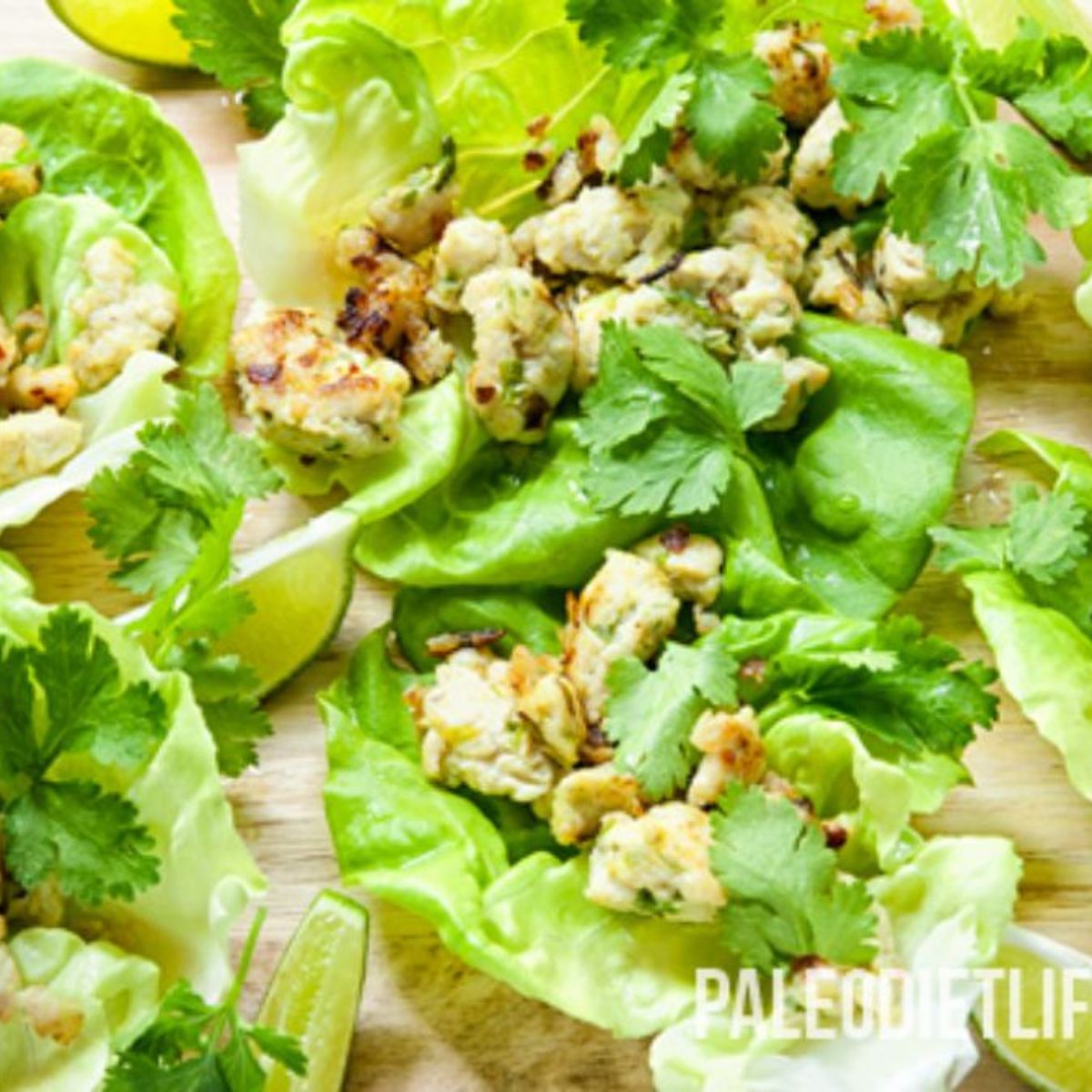 The Thai Larb Recipe is not very well-known, but once you try this Thai meal, you'll likely want to include it in your weekly menu.
This dish includes green onions, lemongrass, red chili, garlic, fish sauce, olive oil, cilantro, lime juice, and siracha sauce combined with romaine lettuce and chicken breast full of complementary flavors.
What is unique about this dish is most of the ingredients go into a food processor with the chicken, and the mixture is then cooked in oil and placed on top of the romaine lettuce. It's composed similarly to a salad, but the meat mixture makes it stand out as Thai.
Despite the various seasonings and herbs, this recipe only takes 20 minutes to prep and cook, making it ideal for weeknight dinners.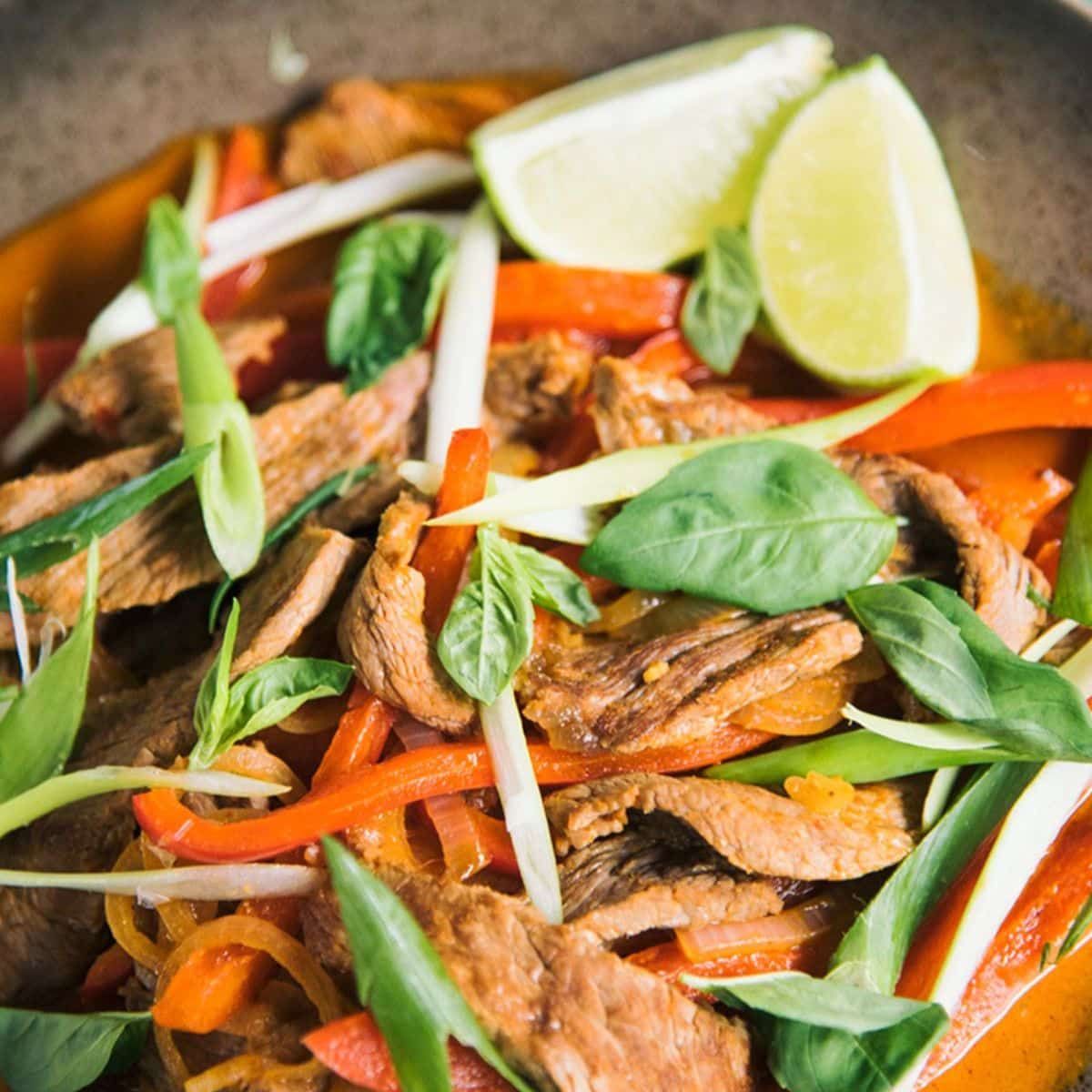 This Thai Beef Curry Recipe takes a bit longer to prep and cook, but it's packed with beef, peppers, and delicious flavors like ginger, basil, lime, coconut milk, oil, and garlic.
This recipe is easy to make, requiring about 20 minutes of prep time and 20 minutes of cook time, and makes a hearty, dinnertime meal thanks to the sliced beef tenderloin.
While the beef cooks, consider making a simple green salad to serve on the side or a bowl of cauliflower rice.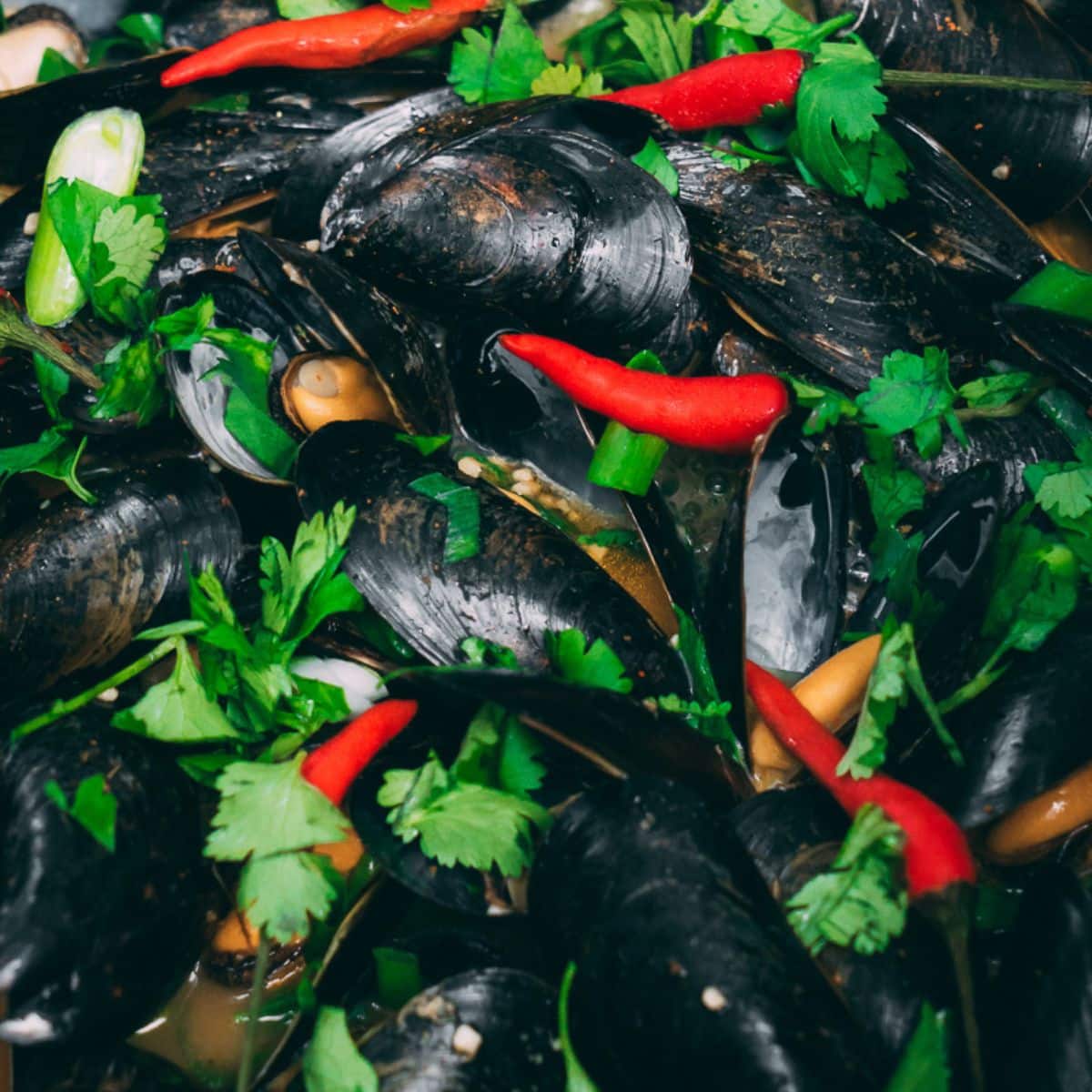 The Thai Steamed Mussels Recipe is simple and quick to make, with only ten minutes to prep and ten minutes to cook. Steaming mussels is a quick and easy task, but this Thai recipe adds a little extra time to create delicious flavors that enhance the mussels.
Instead of steaming the mussels in plain water, this recipe calls for a boiling mixture of garlic, green onions, white wine, lime juice, fish juice, coconut milk, curry paste, hot pepper, and cilantro.
The mussels cook but also absorb the delicious Thai flavors, creating a delicious meal for seafood and Thai food lovers.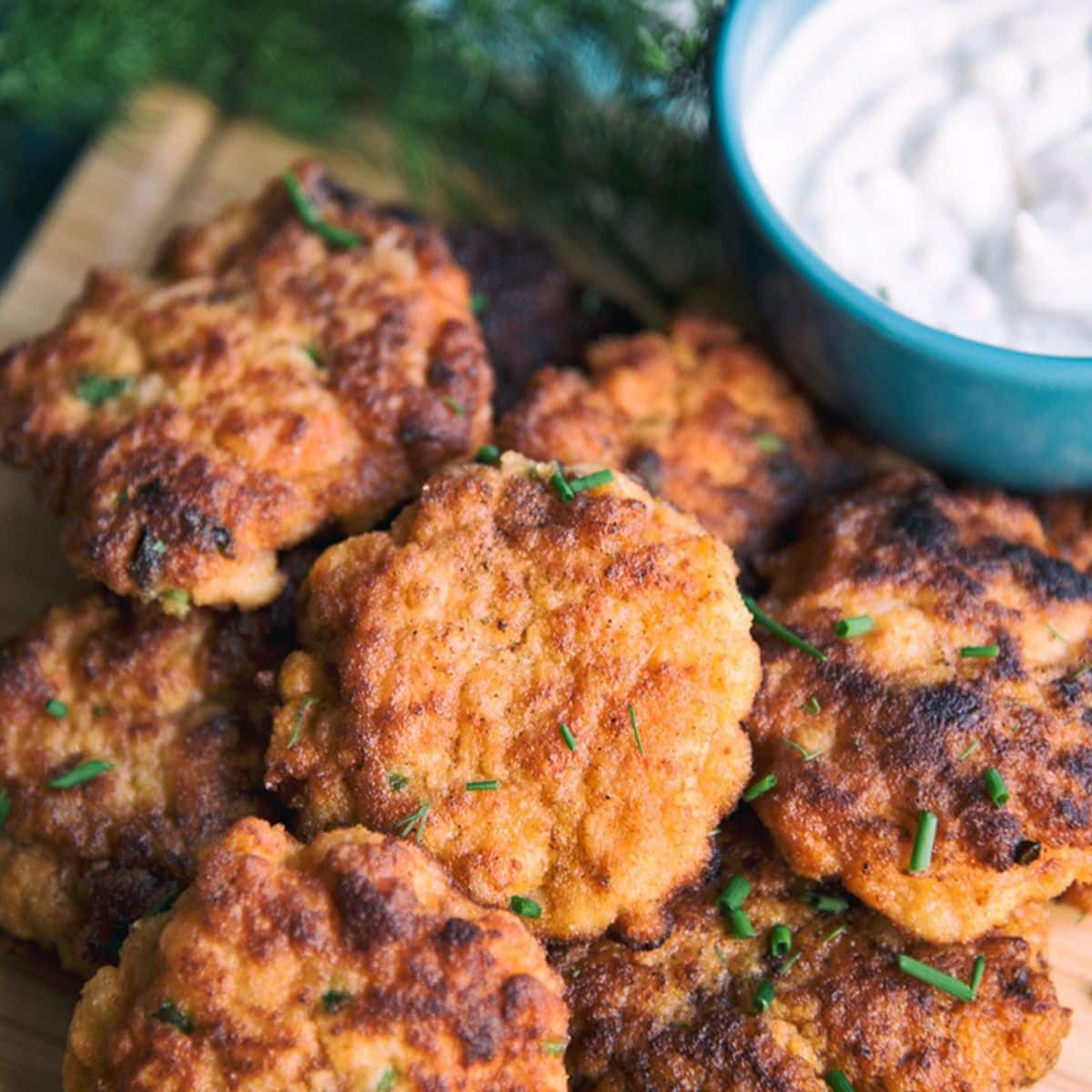 Another seafood dish similar to crab cakes, the Thai Style Shrimp Patties Recipe takes twenty-five minutes altogether before you have tasty, crispy shrimp patties that are sure to please.
Shrimp is rich in vitamins B12, phosphorus, and choline, making this a meal you won't feel guilty about.
Full of flavors from the cilantro, chives, cloves, and red curry paste, you'll want to chop your shrimp, mix it with the paste, form it into patties, and then dip the cakes in coconut powder and fry them in a skillet with coconut oil.
These patties are delicious when served with a dipping sauce or even a spicy mayo; add a green side salad, and you have a filling, satisfying, paleo-friendly Thai meal.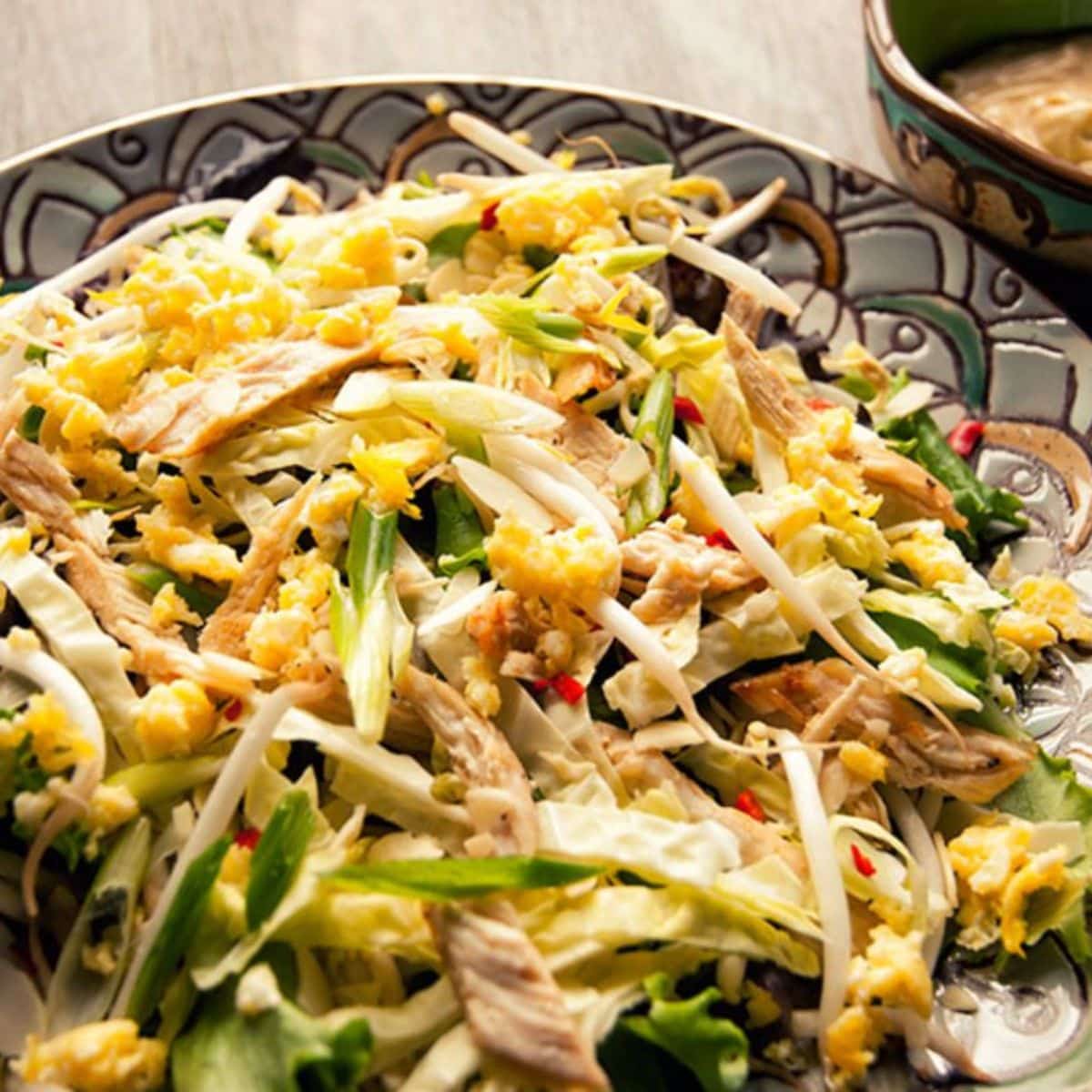 This Pad Thai Salad Recipe takes fifteen minutes to make, including prep time. With the main ingredients of shredded chicken, shredded cabbage, sliced peppers, and cooked eggs, this salad is healthy and packed with flavors.
The dressing is a mix of typical Thai seasonings and ingredients, like coconut milk, garlic, ginger, and lime juice. Mix all the fresh vegetables, chicken, and seasoning in a large bowl, and it leaves you with a full meal for the family or to pack leftovers for the next day.
Easy to make, refreshing, and healthy, this Pad Thai Salad makes a perfect lunch and dinner dish.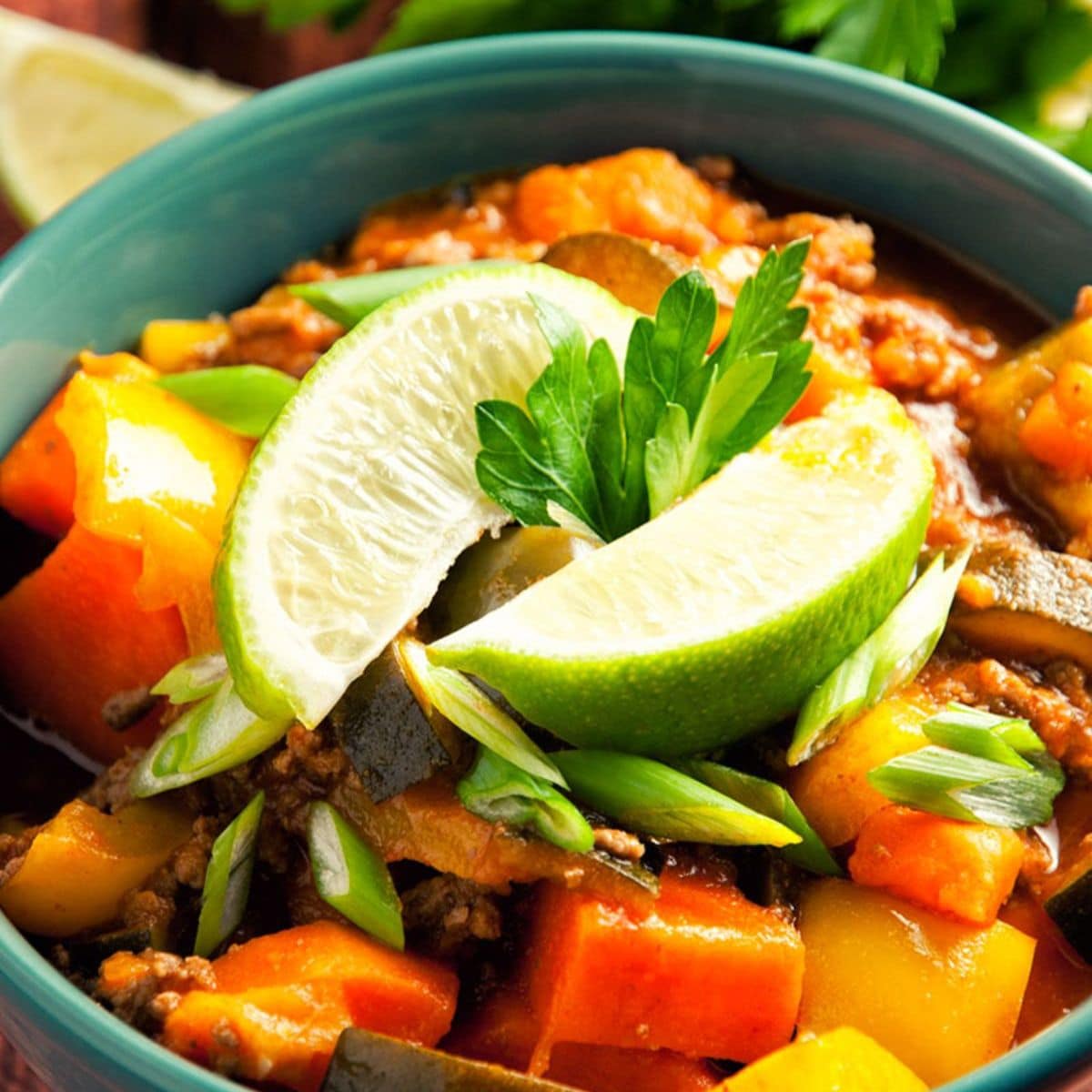 While chili is an all-around easy and delicious meal, sometimes varying flavors can offer more variety in your meals. This Thai Beef Chili Recipe replaces the seasonings and fillings you would typically find in chili with Thai seasonings and ingredients.
For example, this recipe utilizes coconut milk, red curry paste, sweet potatoes, and ground cumin which are not traditionally found in homemade chilis. These flavors burst alongside the ground beef, bell peppers, and zucchini, making a savory Thai chili.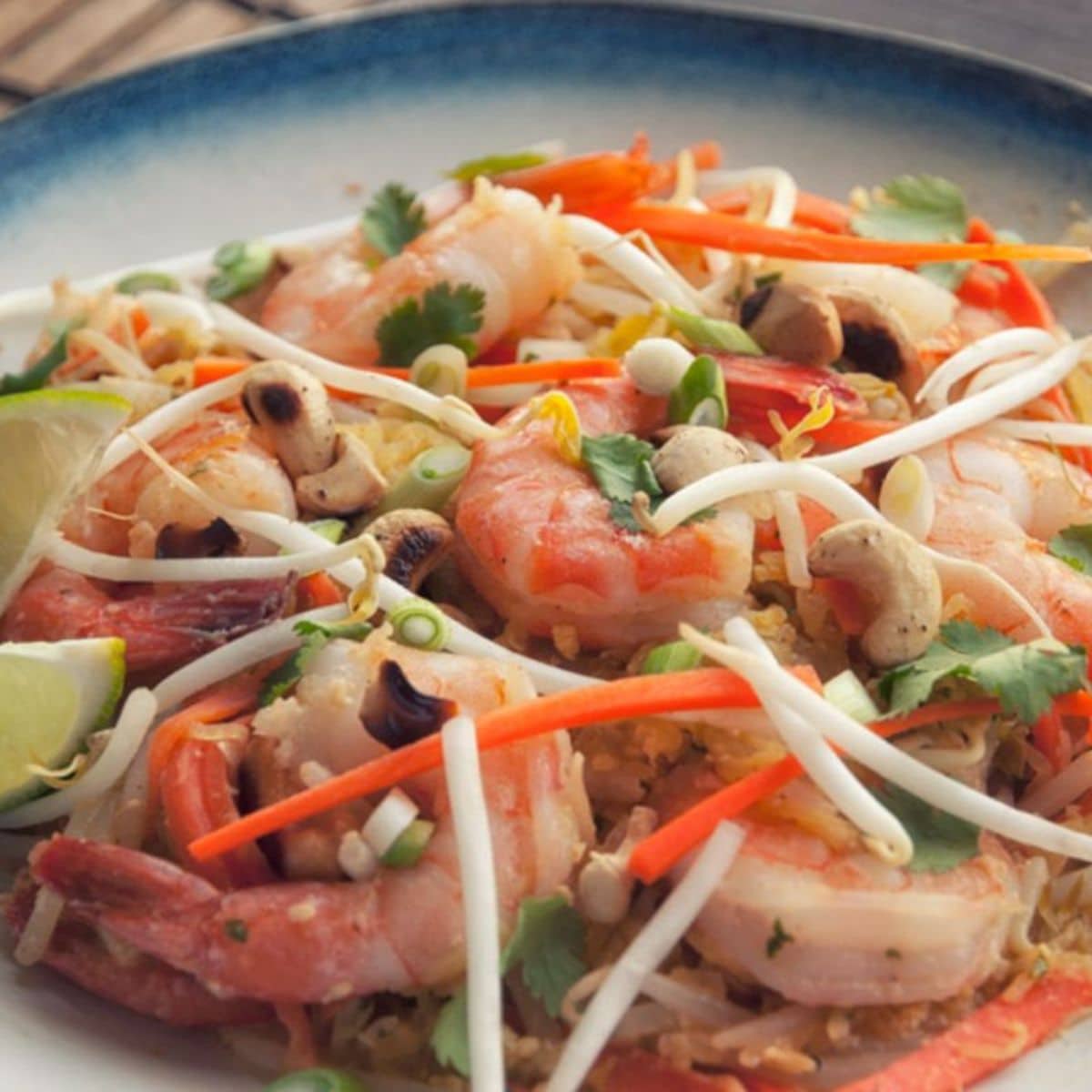 This Shrimp Pad Thai Recipe is the most time-consuming recipe on our list, mostly because of the cooking time needed for the spaghetti squash, which will need to be soft enough to shred into noodle-like strips before being added to the dish.
You'll also need to cook the shrimp in coconut oil with shallots, garlic, and ginger and combine Thai seasonings and sauces on low heat.
Once the noodles are soft, and the shrimp is ready, you can add everything to one bowl and mix.
Don't let the cooking time deter you from this filling, paleo-friendly Thai favorite; it's delicious and worth the wait.
Conclusion
These seven Thai recipes offer healthy but delicious ways to switch up your weekly meals while keeping to a paleo-friendly lifestyle and meal plans.
From salads to shrimp patties and Thai chili, you can decide which Thai recipes sound appealing and which ones you can try out for something new to switch up your weeknight meals with some extra savory and filling flavors.
You can find even more Thai recipes on Paleo Leap that are healthy, easy to make, and flavorful.