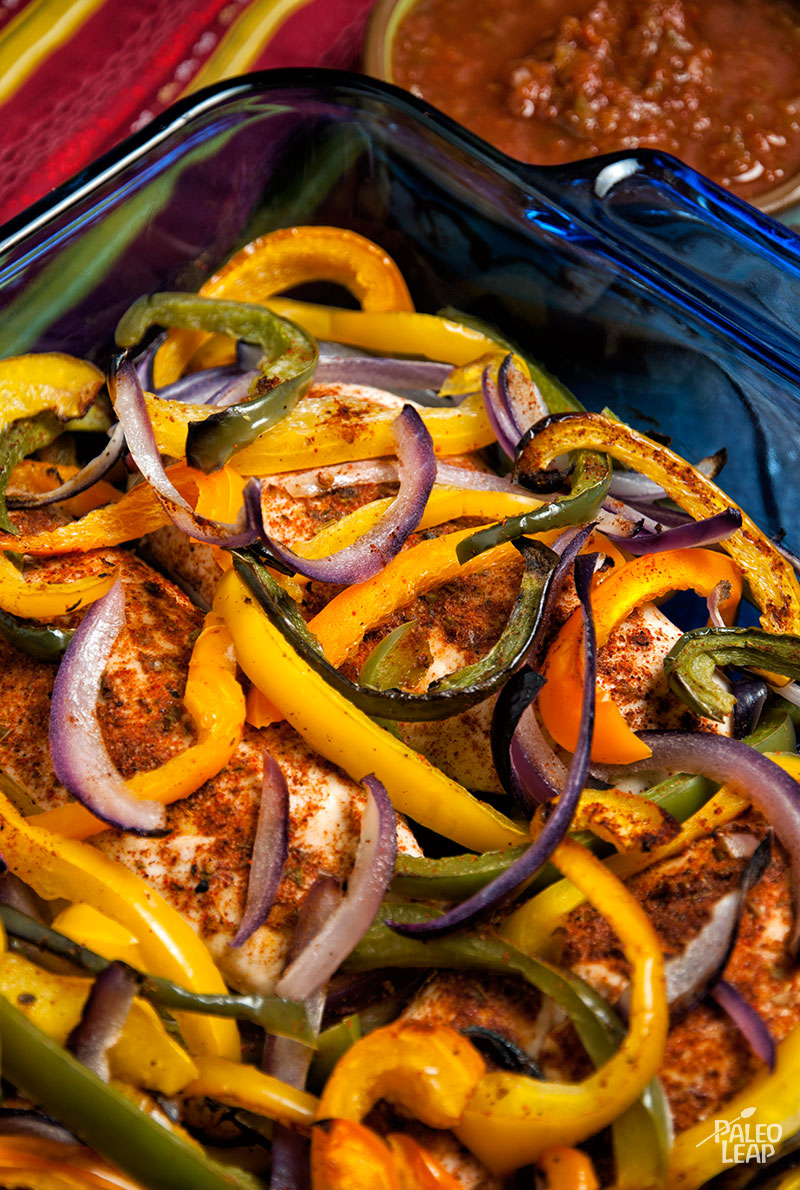 Colorful slices of bell peppers and red onions top off perfectly-seasoned chicken breast in this fajita-inspired chicken bake. Fajitas are typically made with strips of grilled meat, but this recipe adapts the concept a little to use whole chicken breasts instead. It's just a slightly different way to try the same flavors.
Fajitas are typically served with tortillas; for a Paleo dinner ditch the corn and go with the Paleo cauliflower version instead. Alternately, you could substitute lettuce leaf wraps, or just enjoy the "good stuff" without the need for any wrapper at all.
Fajitas also play very nicely with plenty of condiments – some ideas for adding even more flavor:
If you're trying to slowly ease a skeptic into Paleo with some familiar flavors, this would be a great recipe to start off with: everyone likes fajitas, so it's familiar and comfortable even for complete beginners. It's so good they might not even notice they're technically eating "Paleo!"
Oven Chicken Fajita Bake Recipe

SERVES: 4

PREP: 15 min.

COOK: 30 min.

Values are per portion. These are for information only & are not meant to be exact calculations.
Add to Meal Plan
Ingredients
4 boneless skinless chicken breasts;
1-2 tbsp. taco seasoning (recipe below);
2 bell peppers, deseeded and thinly sliced;
1 red onion, peeled and thinly sliced;
Ingredients for the taco seasoning
1 tbsp. chili powder;
1 tsp. paprika
¼ tsp. garlic powder;
¼ tsp. onion powder;
¼ tsp. crushed red pepper flakes;
¼ tsp. dried oregano;
1½ tsp. ground cumin;
Sea salt and freshly ground black pepper;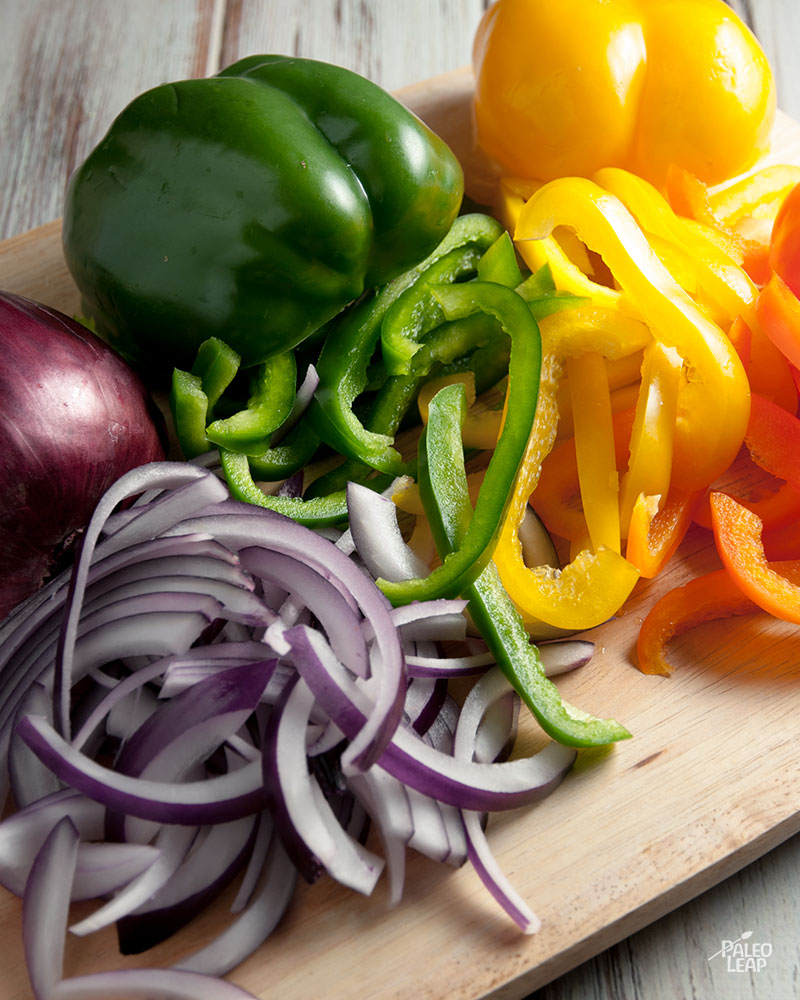 Preparation
In a bowl, combine all the ingredients for the taco seasoning.
Preheat your oven to 375 F.
Place the chicken breasts in a baking dish.
Sprinkle the taco seasoning over the chicken.
Place in the oven and cook for 20 minutes.
Remove the chicken from the oven and lay the onion and bell pepper on top.
Return the dish to the oven and cook for another 15 to 20 minutes.
Serve with guacamole or your favorite salsa.