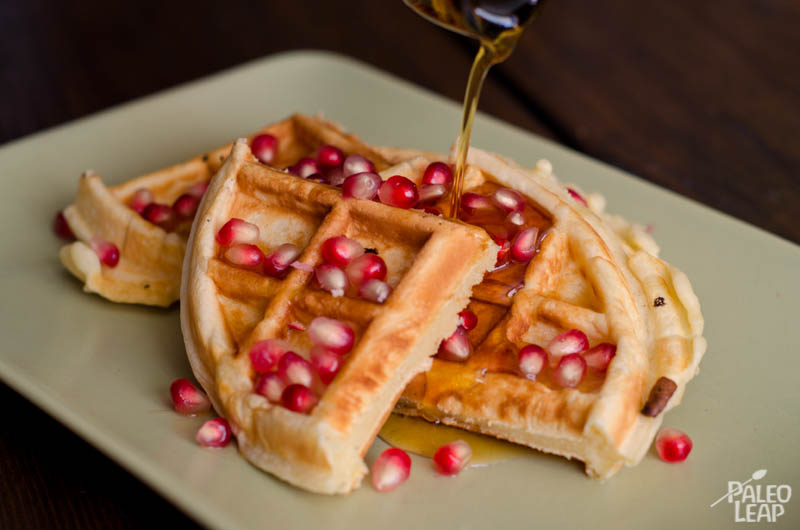 This will be my first year hosting the whole family for a complete Paleo feast for Easter. I could not be more excited! I have worked hard to come up with a menu that is suitable to us Paleo followers, but also something that will be full of enjoyment for my non-Paleo family members. My hope is that this day filled with food will be enough to convince some of them to transition to a better lifestyle.
These are all recipes that you could have seen before from the Paleo Recipe Book or posted here in the recipe section of the website. Hosting more than fifteen people is enough of a challenge on its own, so I was in no way prepared to come up with new recipes for the occasion. That being said, they will all be new recipes for my guests. I also find that there is a real plus side to being already familiar with what I'm cooking, and that is that I know the dishes won't be a flop. There's nothing worse than serving up your meal and realizing at the same time as your guests that it is not even close to satisfying. I have been there far too many times and I can say that I have finally learned my lesson.
Here is the Paleo menu I've came up with for the big day. I hope you find it just as enjoyable.
Breakfast
I made these waffles just the other day and posted a picture of them on Paleo Lifestyle's Facebook channel. I didn't think much of it until I realized the enormous response I got from hundreds of followers. Everyone was desperate for the recipe. Now this is not something I would eat on a regular bases, as nut flours, honey and maple syrup should be consumed in absolute moderation, but they are certainly festive for the occasion, making them impossible to pass up. In the dessert bonus that now comes bundled with the cookbook, you'll find more details on why those items should be consumed only in moderation, but can still be enjoy from time to time without problems.
Almond Flour Waffles with Pomegranate
Ingredients
2 eggs;
½ cup full-fat coconut milk (you could also use water);
2 tbsp raw honey;
1 tsp vanilla extract;
1 3/4 cups almond flour;
½ tsp baking soda;
A pinch of sea salt;
Seeds of 1 pomegranate for garnish;
Any other of your favorite garnishing option: butter, clarified butter, fresh or frozen berries, maple syrup or even some extra coconut milk.
Preparation
It doesn't get much easier than this. Mix all your ingredients in a mixer or in a bowl with a good whisk (leaving out the pomegranate seeds). Make sure you really mix well to prevent the almond flour from clumping.
Preheat your waffle maker.
Pour the batter atop your waffle maker and cook until desired done-ness. Place the cooked waffles on a large plate in a 200 F oven while you prepare the other ones so they can stay warm.
Garnish with pomegranate seeds as well as any of your favorite other waffle garnishing. You'll find an accolade that explains how to de-seed pomegranates with the roasted cauliflower recipe.
Appetizers
I have chosen to skip out on lunch this Easter. Why? Because if I were to include it, no one would be able to eat dinner. I want to go all out on dinner, so I must plan the day wisely to ensure my guests have more than enough room to fully enjoy everything from breakfast to dessert. Appetizers are great because people can graze on them at their own pace throughout the day. It also means a nice break for me, as all the appetizers can be pretty well prepared in advance, so I have a few hours to kick back and enjoy the company until dinner.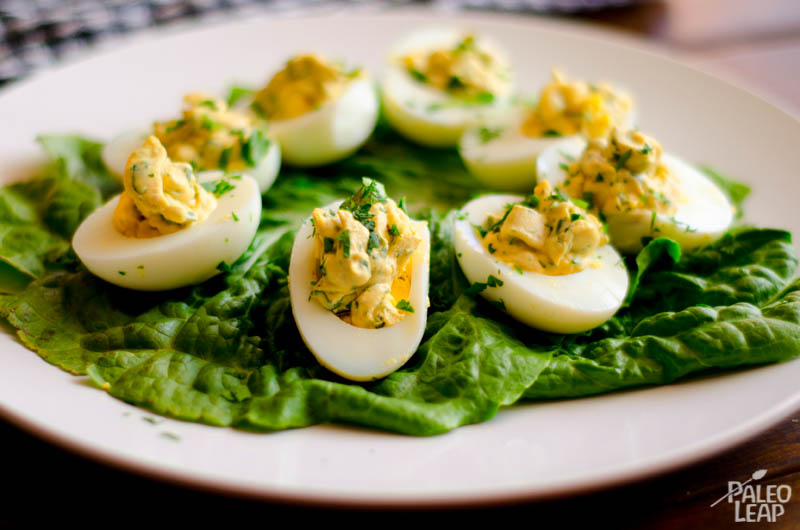 If you already have the Paleo Recipe Book, serve the Spicy Plantain Chips (page 256) alongside your Liver Pate and Guacamole. If you do not have the cookbook, you could always opt for a good selection of vegetables.
Alternative appetizers from the Paleo Recipe Book:
Bacon Wrapped Dates, page 254
Lemon and Garlic Scallops, page 166
Dinner
Now it's time for the big meal. This always requires the most planning and attention. Depending on how many people you have, you may want to consider preparing more than one type of main. For example, my family tradition is to serve both turkey and ham, although this year will be a little different. You also want to make sure you have complimenting sides for which ever main(s) you choose to offer. Finally, it is always good to have something green on the table and you can't go wrong with a big tossed salad.
Main
Alternative main dishes from the Paleo Recipe Book:
Roast Leg of Lamb with Rosemary and Garlic, page 45
Braised Rabbit with Thyme, page 55
Sides
Alternative side dishes from the Paleo Recipe Book:
Coconut Creamed Leeks, page 176
Brussels Sprouts and Bacon Medley, page 168
Dessert
You have to finish on a bang and impress your guests with just how good a Paleo dessert can be. With that being said, whenever I think about Easter Dinner, I think of home cooking, which really means comfort food. What is more comforting than a home-made pie? It seems quite festive for the occasion and it's a nice warm treat to end such an amazing day. If you are not so in to the pie idea, check out the alternative Baked Pears recipe.
Alternative dessert recipes from the Paleo Desserts bonus that comes with the cookbook:
Apple Pie, page 7
Baked Pears, page 10