Even though Memorial Day weekend in the US is a time to remember the brave people who gave their lives to serve the country, it's also a time to enjoy good food with family and friends and celebrate the approaching Summer.
Memorial Day food is all about the grill, eating outdoors and enjoying American comfort food in all its glory. With this in mind, we prepared a top 10 recipes that really doubles as a Paleo Memorial Day menu. We included main dishes that are prepared on the grill for the most part as well as two delicious sides, a salad, a drink and a dessert. It should give you more than enough ideas and material to decide on your own menu selection if you are preparing food for the weekend.
Happy Memorial Day weekend!
[one_half centered_text="true" boxed="true" animation="Fade In" delay=""]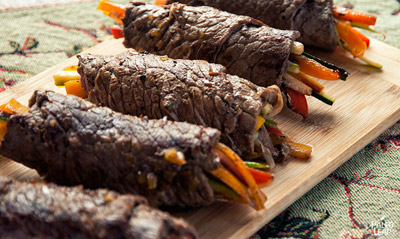 Try a different twist on rolled sandwiches with a balsamic sauce drizzled over steak and vegetables.
[/one_half]
[one_half_last boxed="true" centered_text="true" animation="Fade In" delay=""]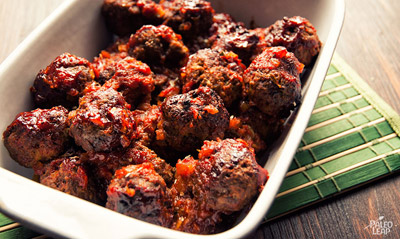 Get a bite-sized preview of barbecue season with these easy and delicious meatballs.
[/one_half_last]
[one_half centered_text="true" boxed="true" animation="Fade In" delay=""]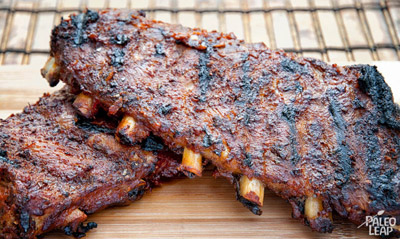 Treat yourself to a Paleo feast with these savory ribs: they take a little time and effort, but they're completely worth it.
[/one_half]
[one_half_last boxed="true" centered_text="true" animation="Fade In" delay=""]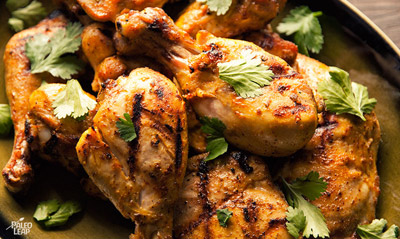 Savory spices and a creamy buttermilk marinade make this dairy-free grilled chicken a surefire hit with everyone at the table.
[/one_half_last]
[one_half centered_text="true" boxed="true" animation="Fade In" delay=""]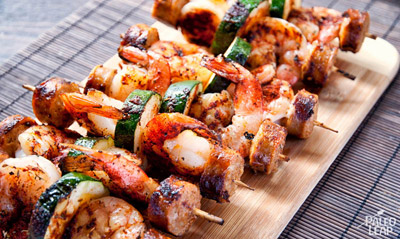 These cajun BBQ skewers are so quick to prepare, you can grill them even when it's cold out!
[/one_half]
[one_half_last boxed="true" centered_text="true" animation="Fade In" delay=""]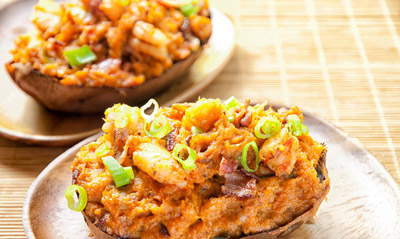 Enjoy a crispy baked potato stuffed with juicy shrimp, crumbled bacon, and a tongue-tingling spice blend: delicious as a main course or a side.
[/one_half_last]
[one_half centered_text="true" boxed="true" animation="Fade In" delay=""]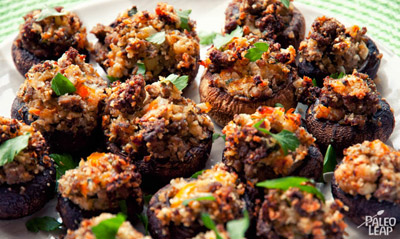 As cute as they are delicious, these perky little mushrooms make a great snack, appetizer, or side dish for any occasion.
[/one_half]
[one_half_last boxed="true" centered_text="true" animation="Fade In" delay=""]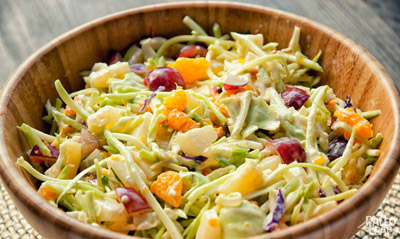 An ultra-fast salad that adds a new dimension to the typical coleslaw recipe: perfect for dinner in a rush.
[/one_half_last]
[one_half centered_text="true" boxed="true" animation="Fade In" delay=""]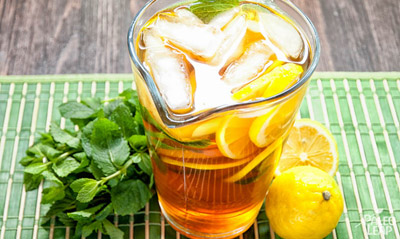 A great and refreshing way to enjoy tea with nice touches of mint and lemon and without the massive amount of sugar found in most commercial iced teas.
[/one_half]
[one_half_last boxed="true" centered_text="true" animation="Fade In" delay=""]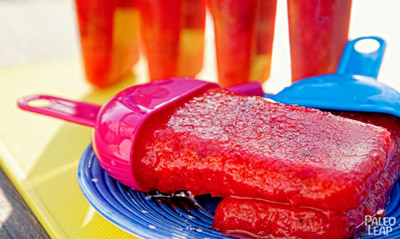 Juicy, refreshing popsicles made from real fruit. A frozen Paleo summer treat!
[/one_half_last]